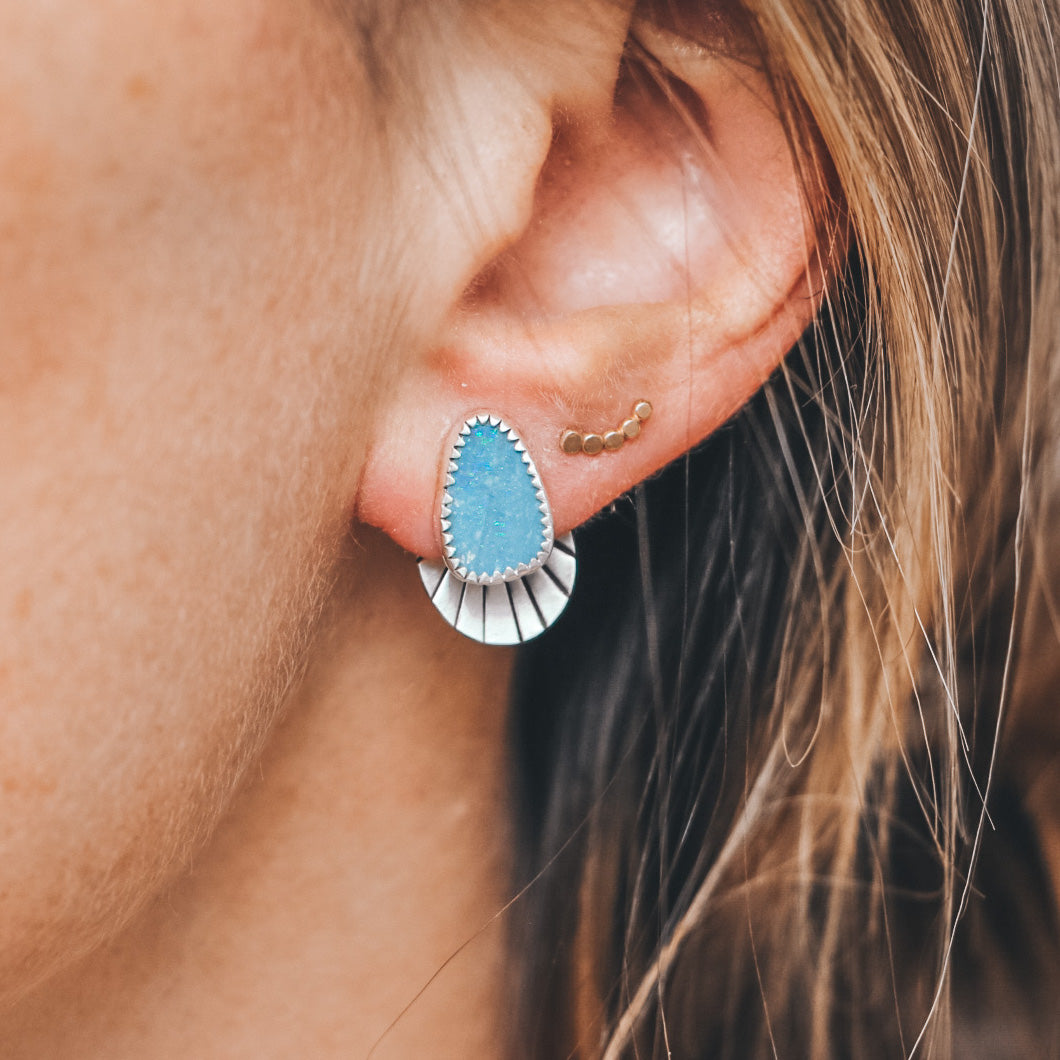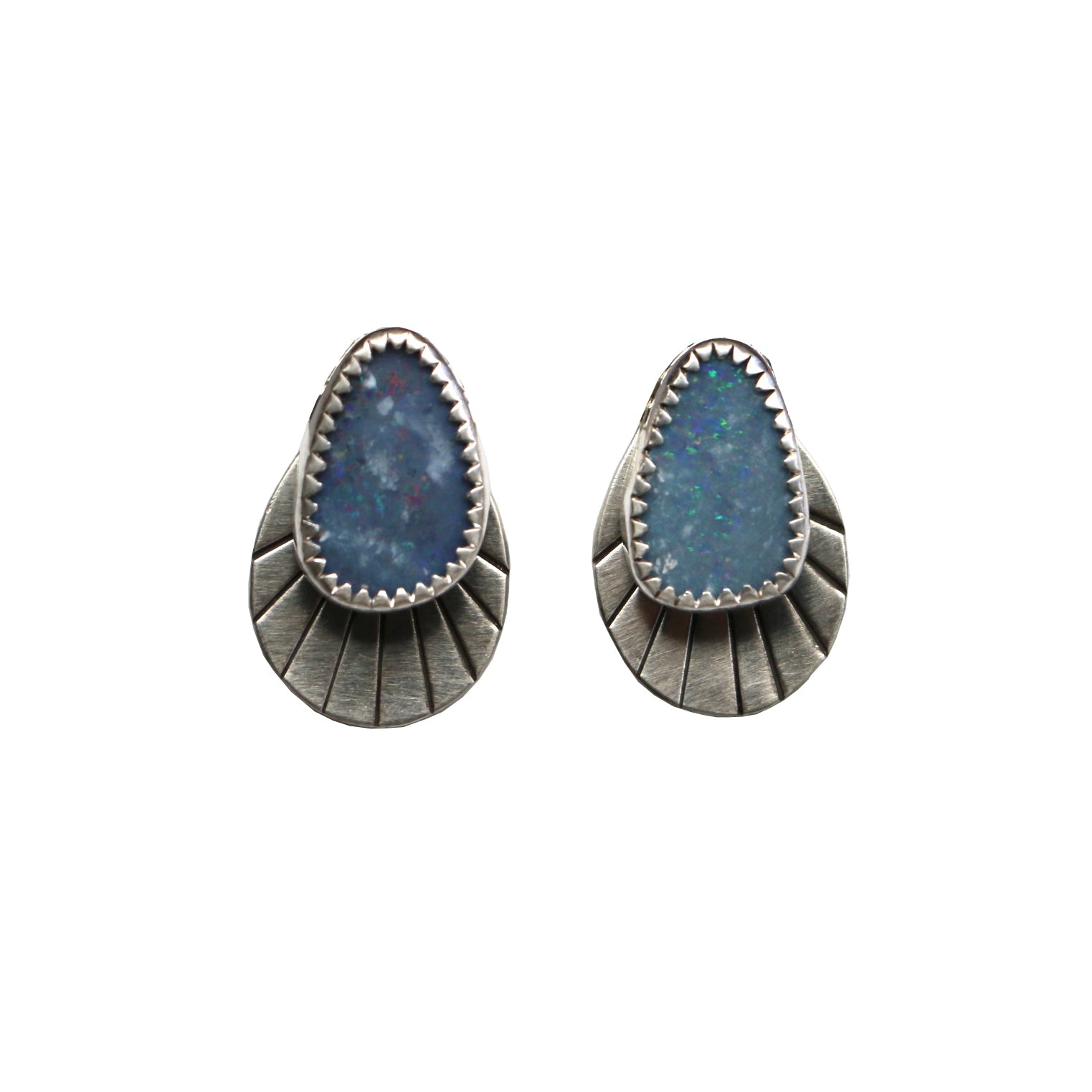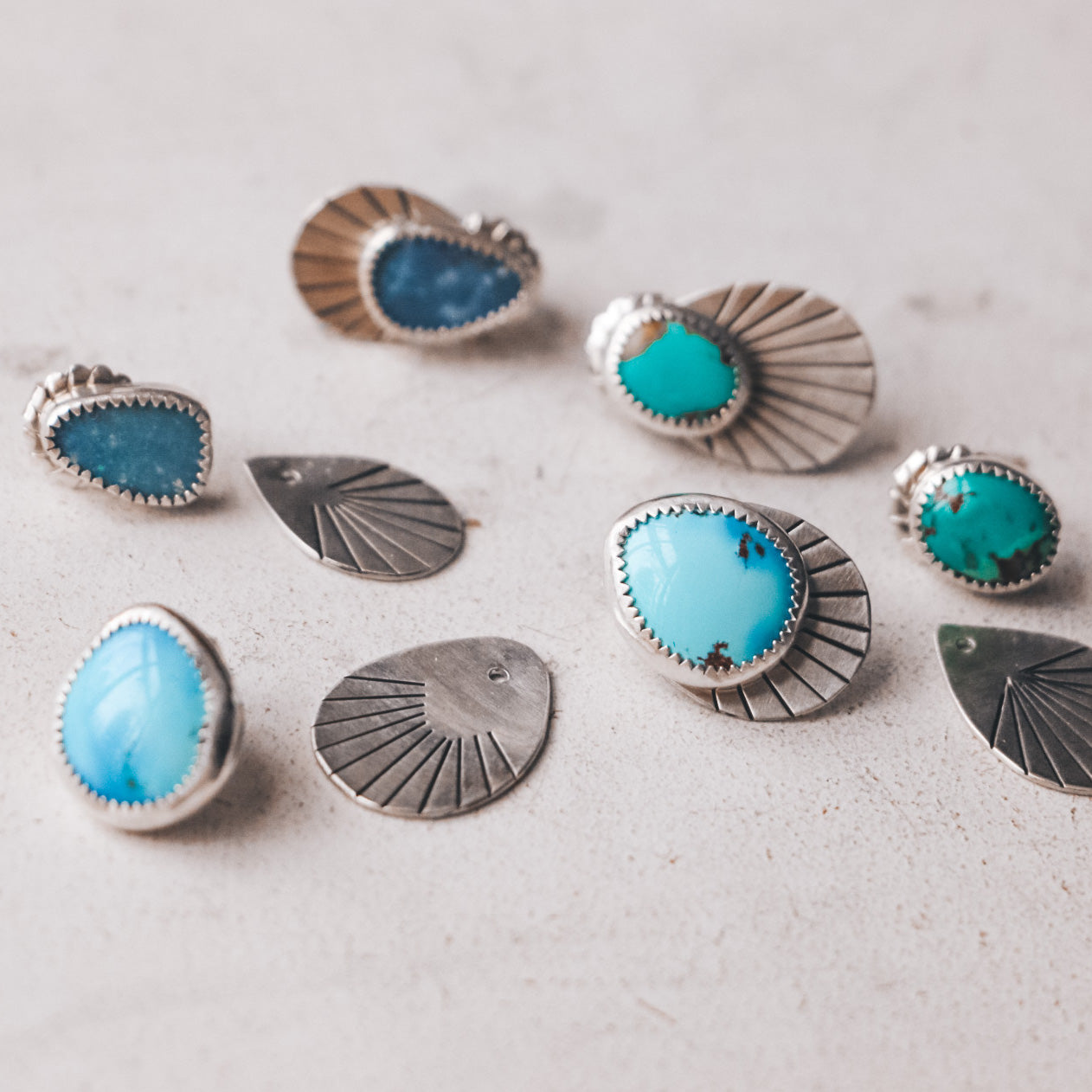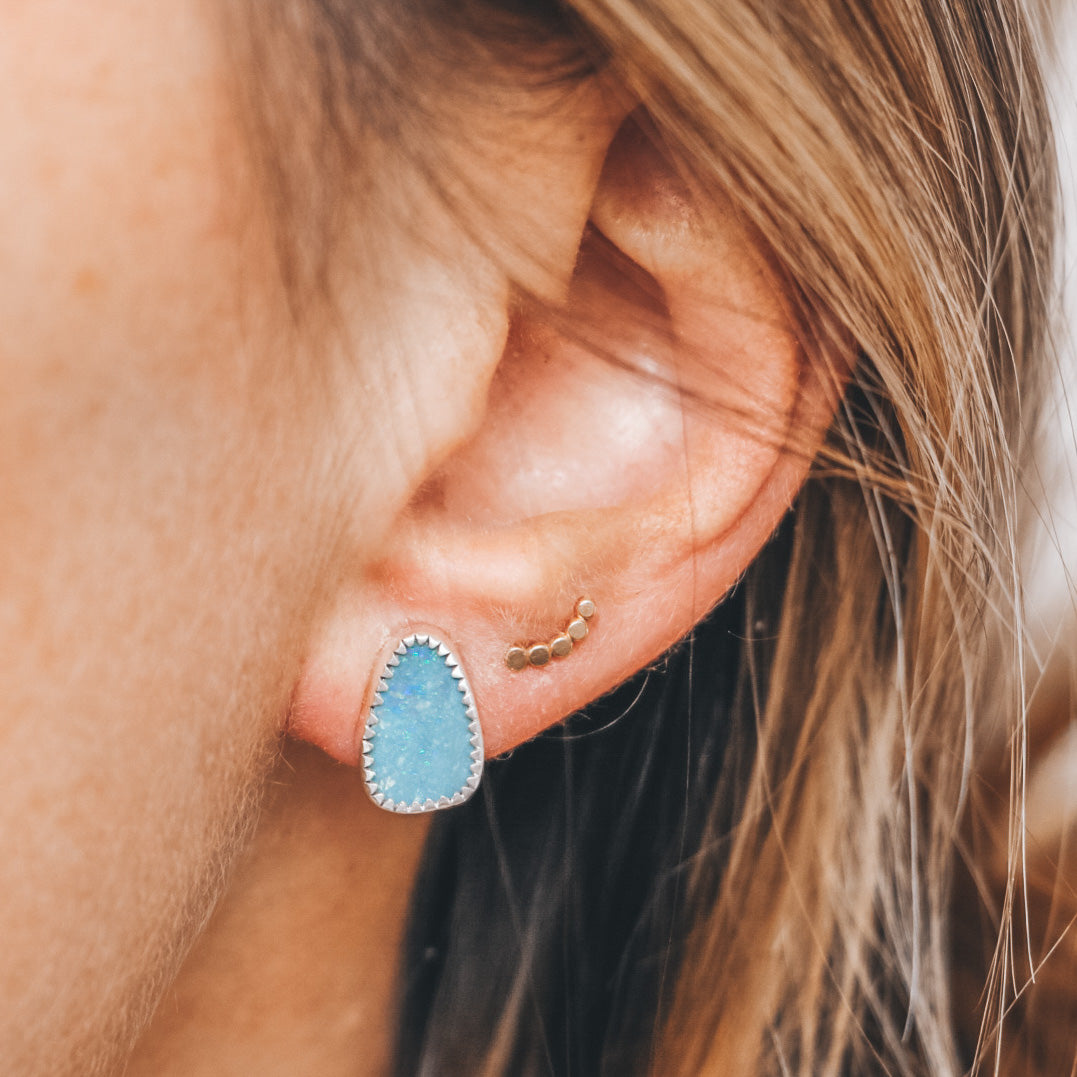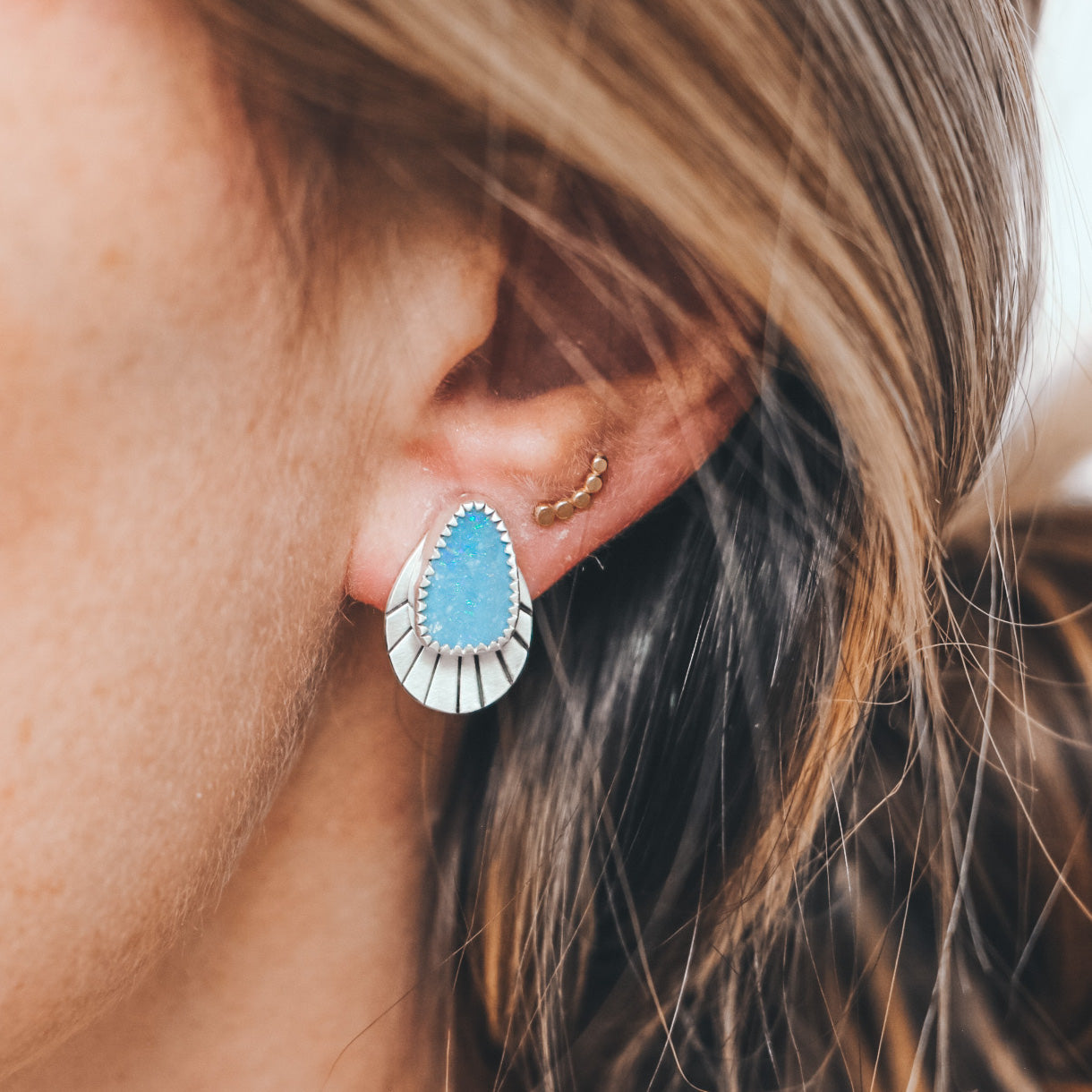 Fan Jacket Studs - Australian Opal
These versatile studs can be worn 3 ways: stones alone, fans behind the stones, and fans behind the earlobe.
Each Australian Opal is hand-selected and paired with a "sister." The stones measure 9x13mm; when worn with the fans, the earrings measure 12mm wide by 19mm tall.
These earrings are made from sterling silver and fine silver, and come with an oversized sterling earnut for support.
Opals are notoriously difficult to capture in still images; the best representation of these opal's color and fire is in the unedited video in this listing, which is filmed in direct sunlight.
We believe in using less when possible; complimentary gift boxes and polish cloths are available upon request by checking the "YES" box in this listing.
Jewelry Care
Sizing
Shipping
Packaging
Jewelry Care
Sizing
Shipping
Packaging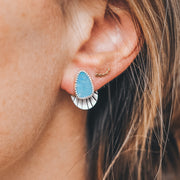 Fan Jacket Studs - Australian Opal