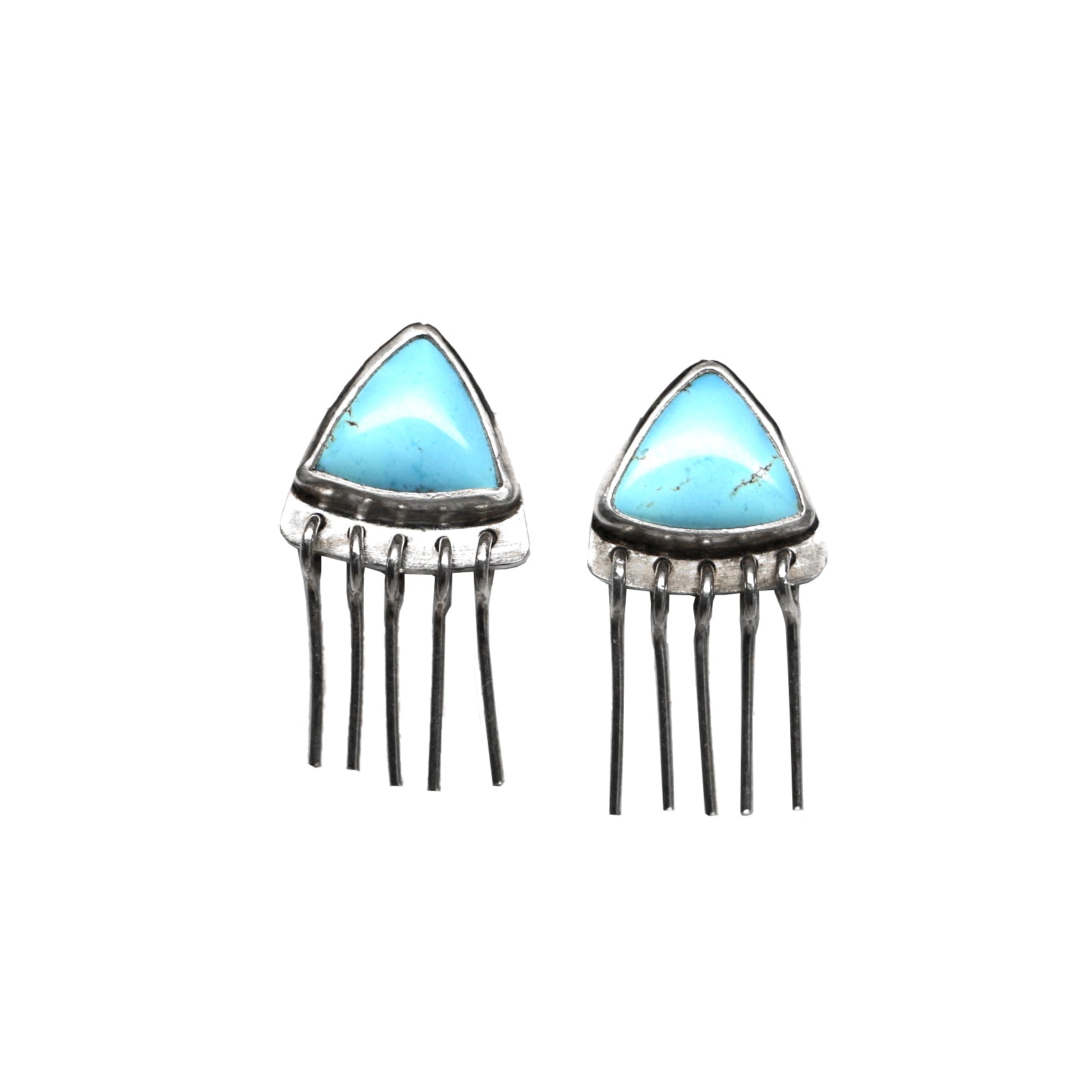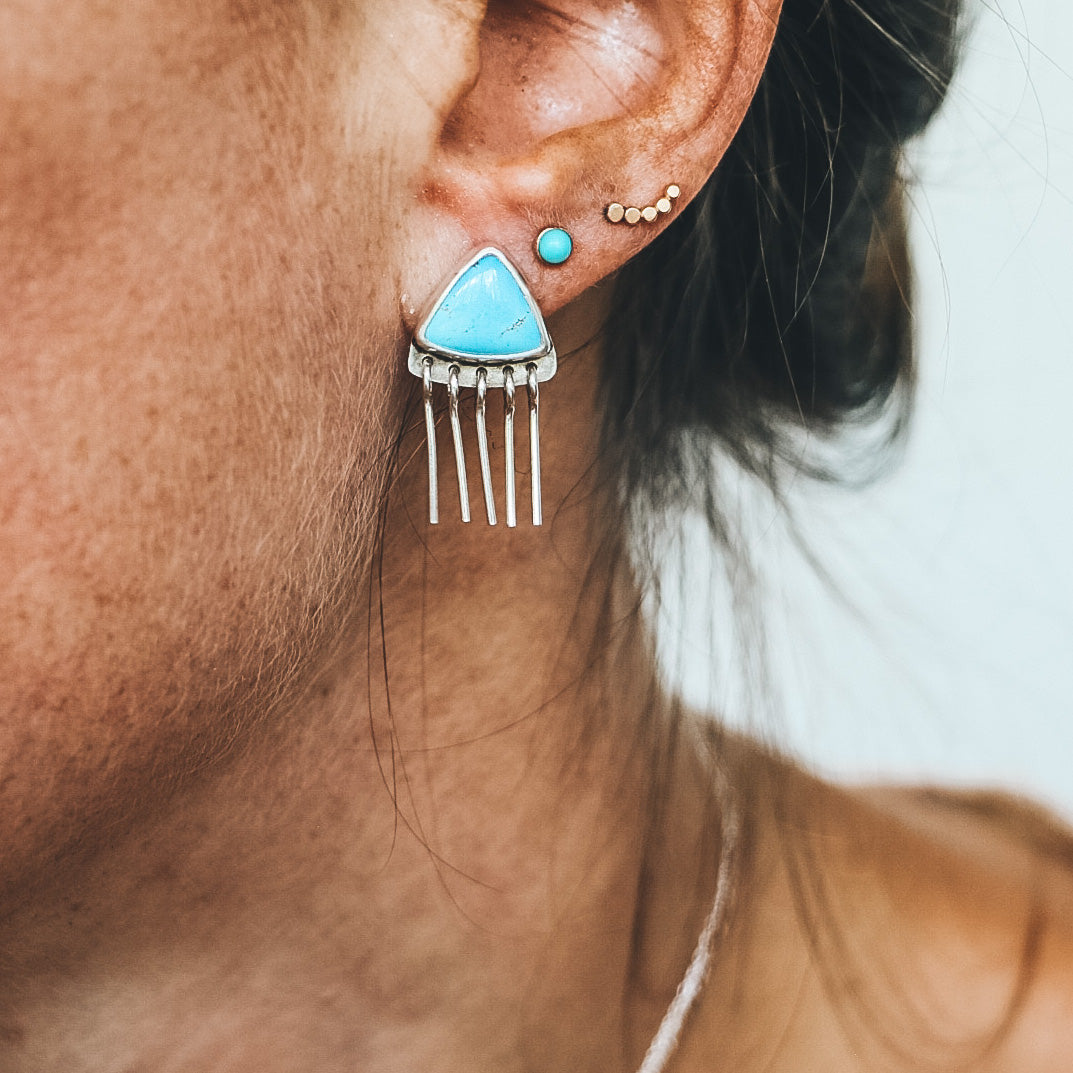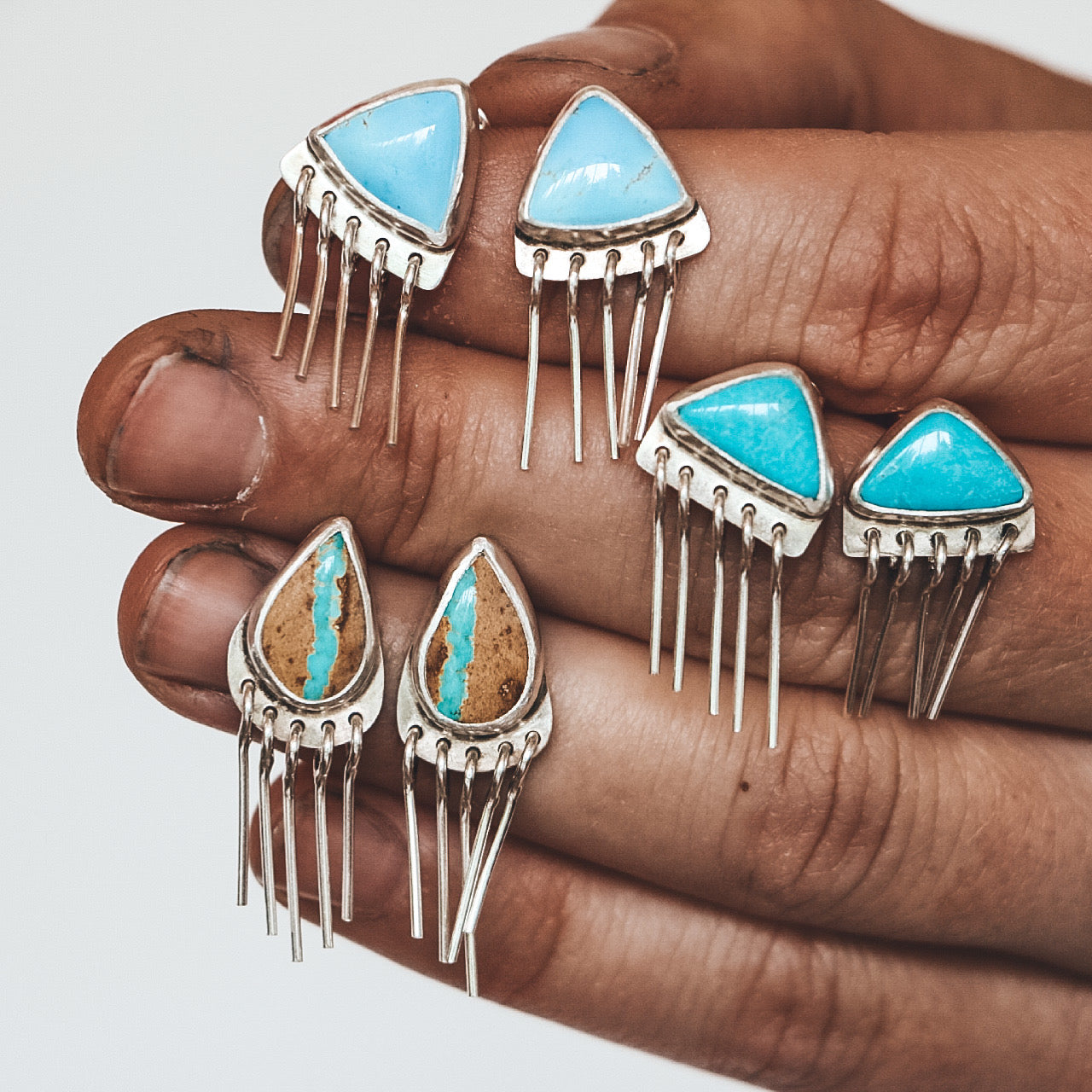 Baby Fringe Studs - Golden Hills Turquoise #1
The Baby Fringe Studs are the mini version of our popular Fringies! These dainty studs have great movement, and are set in sterling silver and fine silver.
This pair of Baby Fringe Studs features Lavender Turquoise, a rare and highly coveted stone mined in Kazakhstan. The stones are light blue in color with some tinges of lavender, and some faint natural brown veining.
Earrings measure approximately 1" in length.
These earrings come with a silver polish cloth.
Jewelry Care
Sizing
Shipping
Packaging
Jewelry Care
Sizing
Shipping
Packaging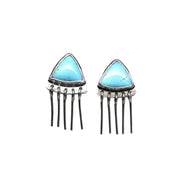 Baby Fringe Studs - Golden Hills Turquoise #1