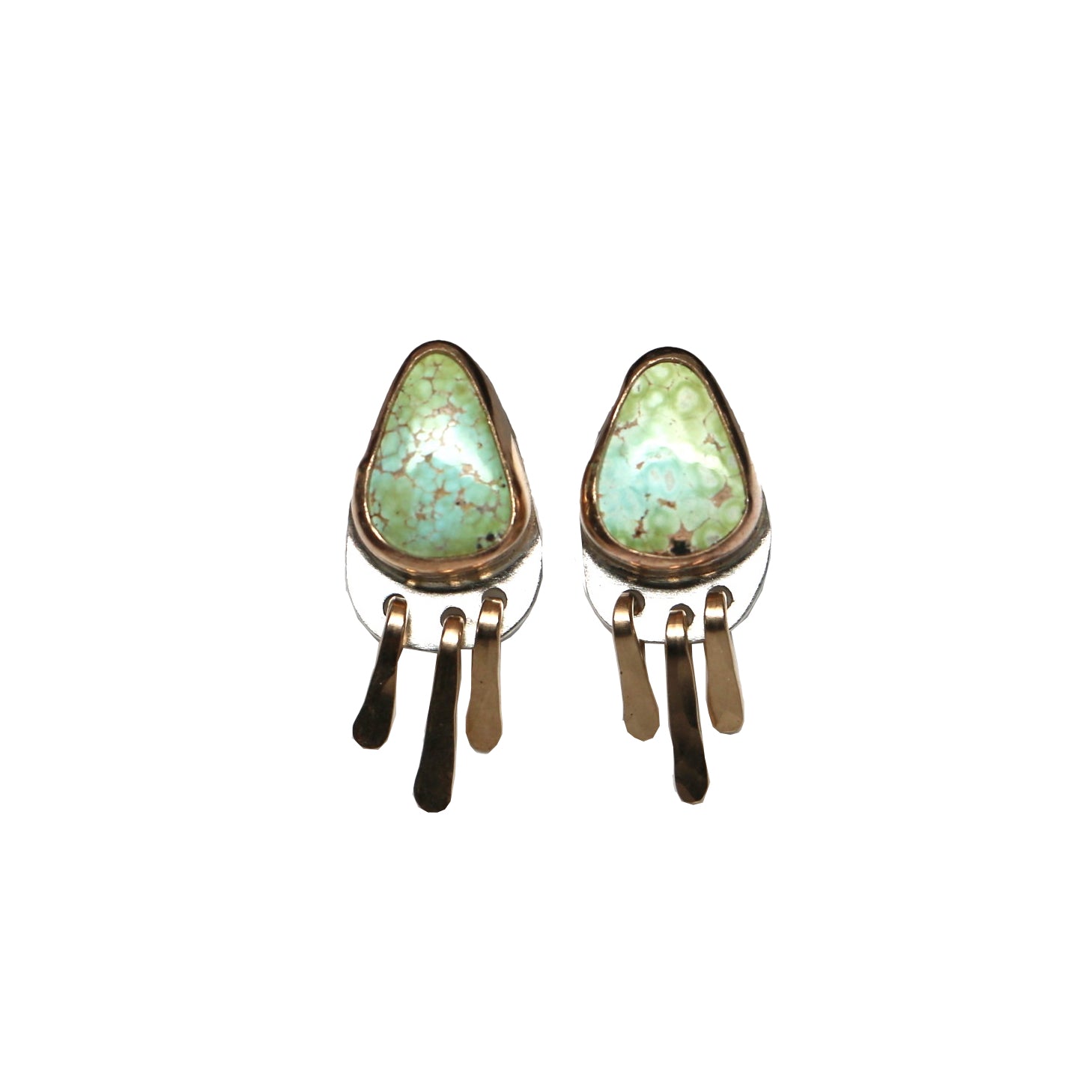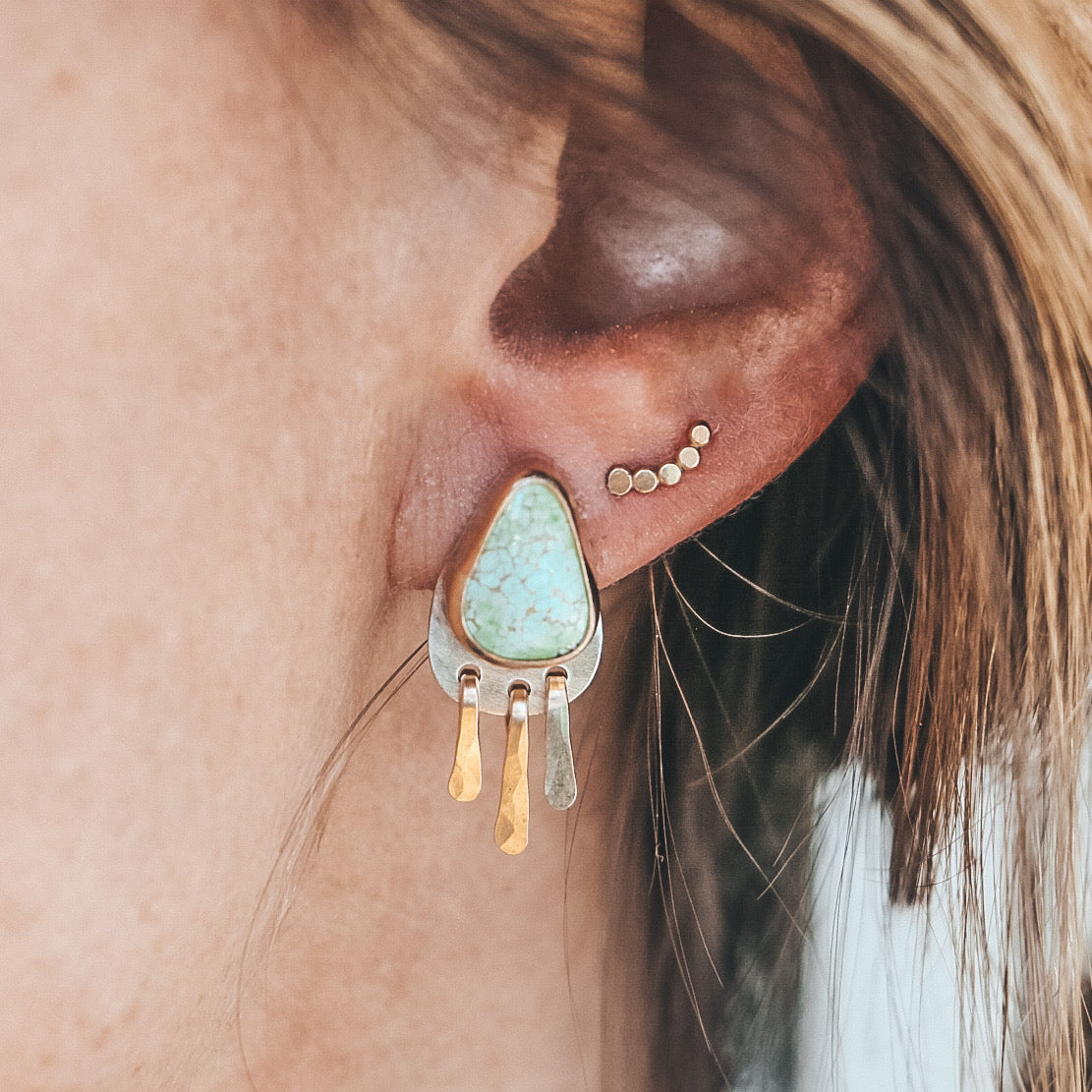 Baby Fringe Studs - Sonoran Gold Turquoise #3, Mixed Metals
The Baby Fringe Studs are the mini version of our popular Fringies! These dainty studs have great movement, and are set in sterling silver with a 14k gold filled bezel and fringe. The earring posts are sterling silver.
This pair of Baby Fringe Studs features Sonoran Gold Turquoise, which is bright green with brown veining.
Earrings measure approximately 1" tall and come with a pair of oversized sterling earnuts.
Stone color is most accurately represented in the video in this listing, which is filmed in direct sunlight and completely unedited.
Jewelry Care
Sizing
Shipping
Packaging
Jewelry Care
Sizing
Shipping
Packaging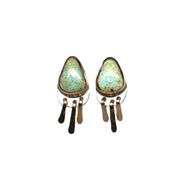 Baby Fringe Studs - Sonoran Gold Turquoise #3, Mixed Metals