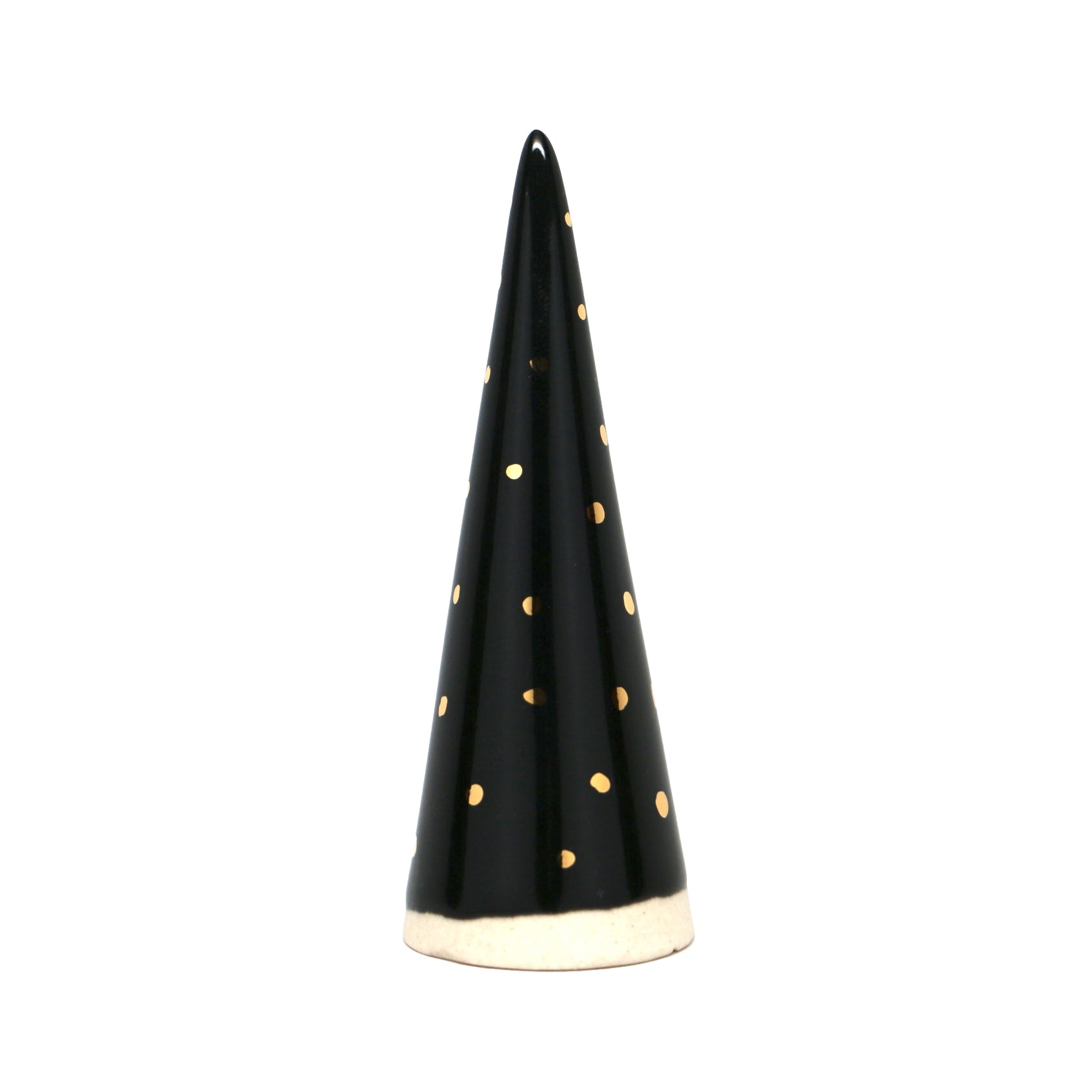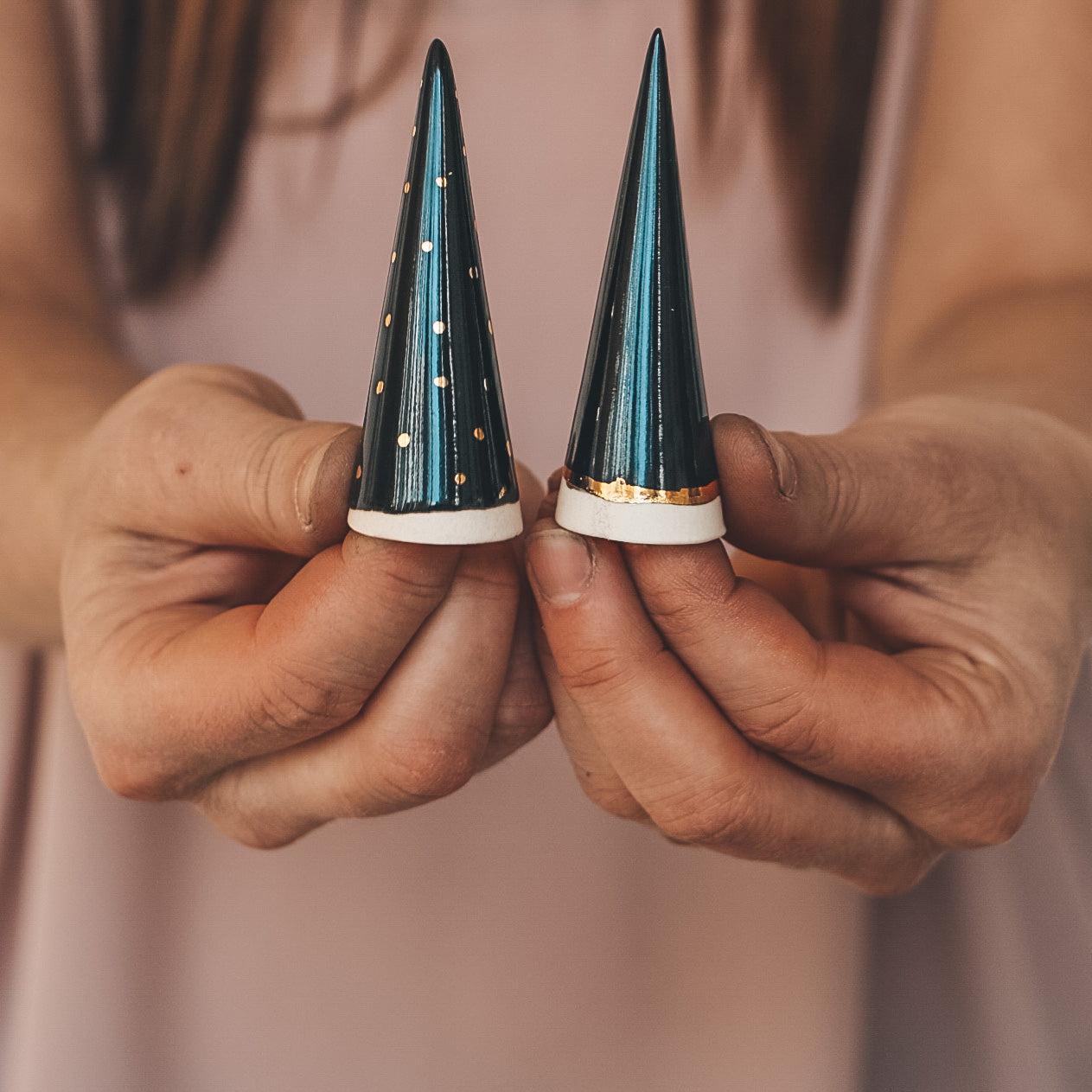 Black Ring Cone, 3" - Dots
This porcelain ring cone was designed via collaboration with mod crmx, and was made special for Mineral + Mine. Each cone features 22k gold leaf detail in a unique pattern or quote. The detailed gold painting is done by hand by Kate, the one-woman-show behind Mineral + Mine.
Cone measures approximately 3" in height.
Jewelry Care
Sizing
Shipping
Packaging
Jewelry Care
Sizing
Shipping
Packaging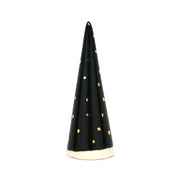 Black Ring Cone, 3" - Dots