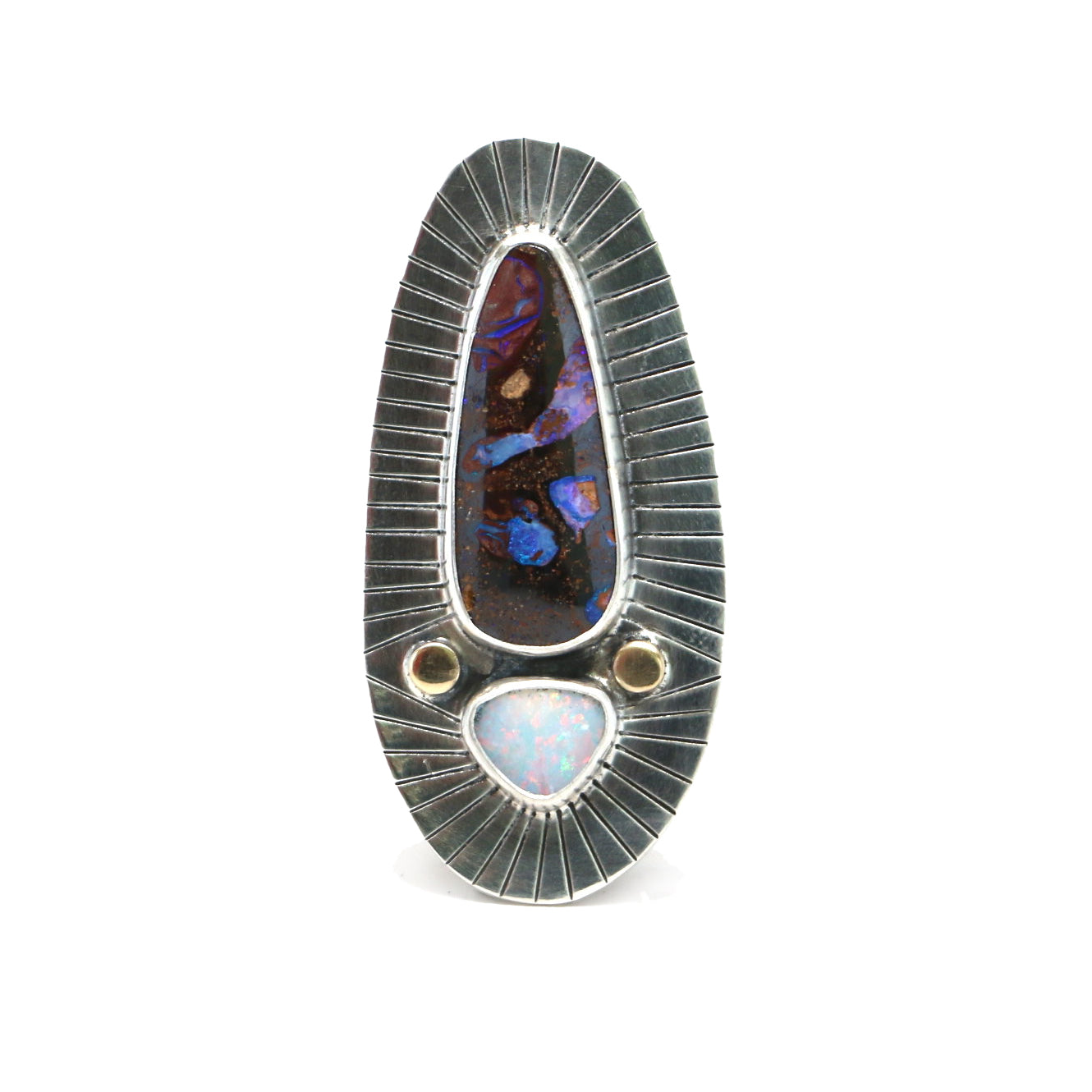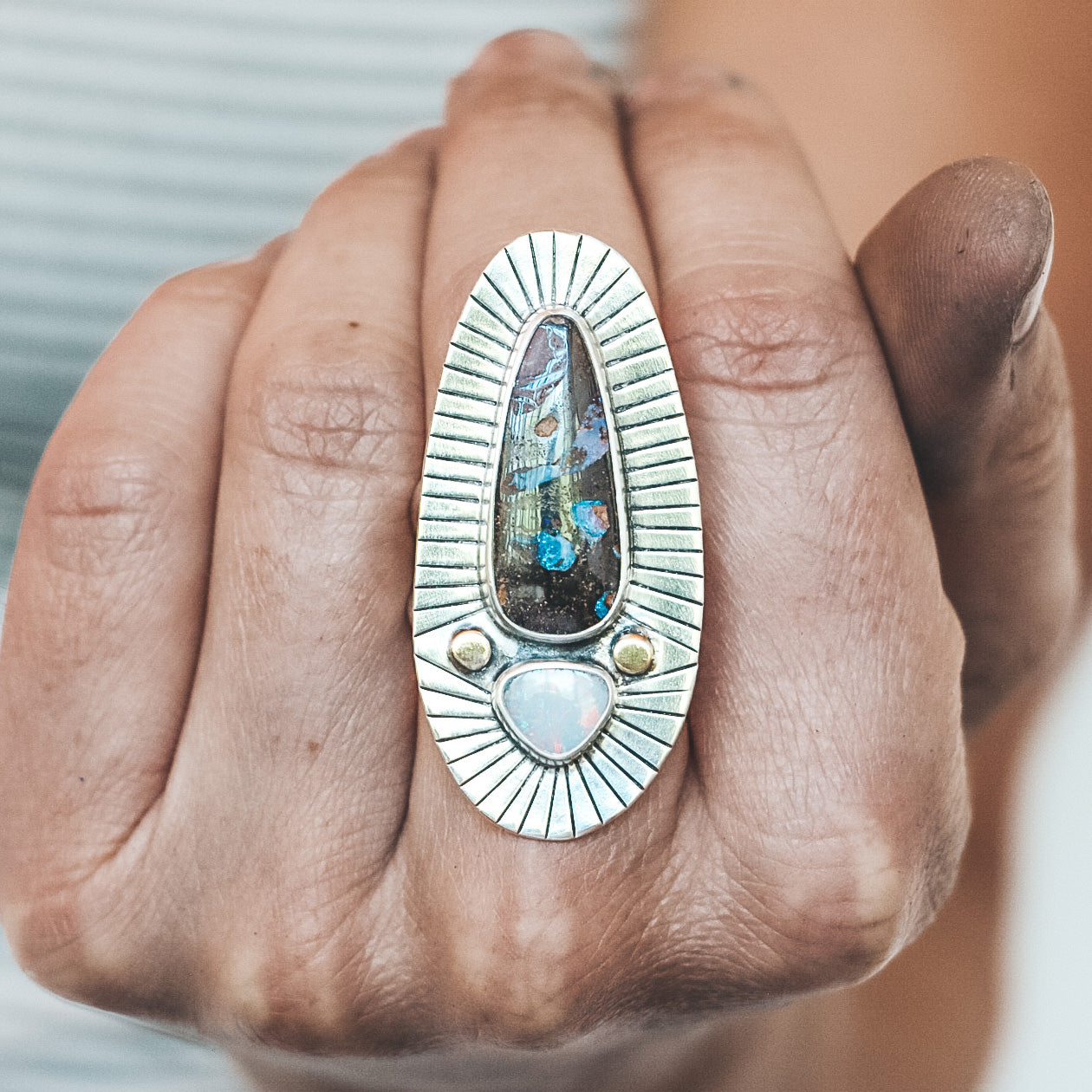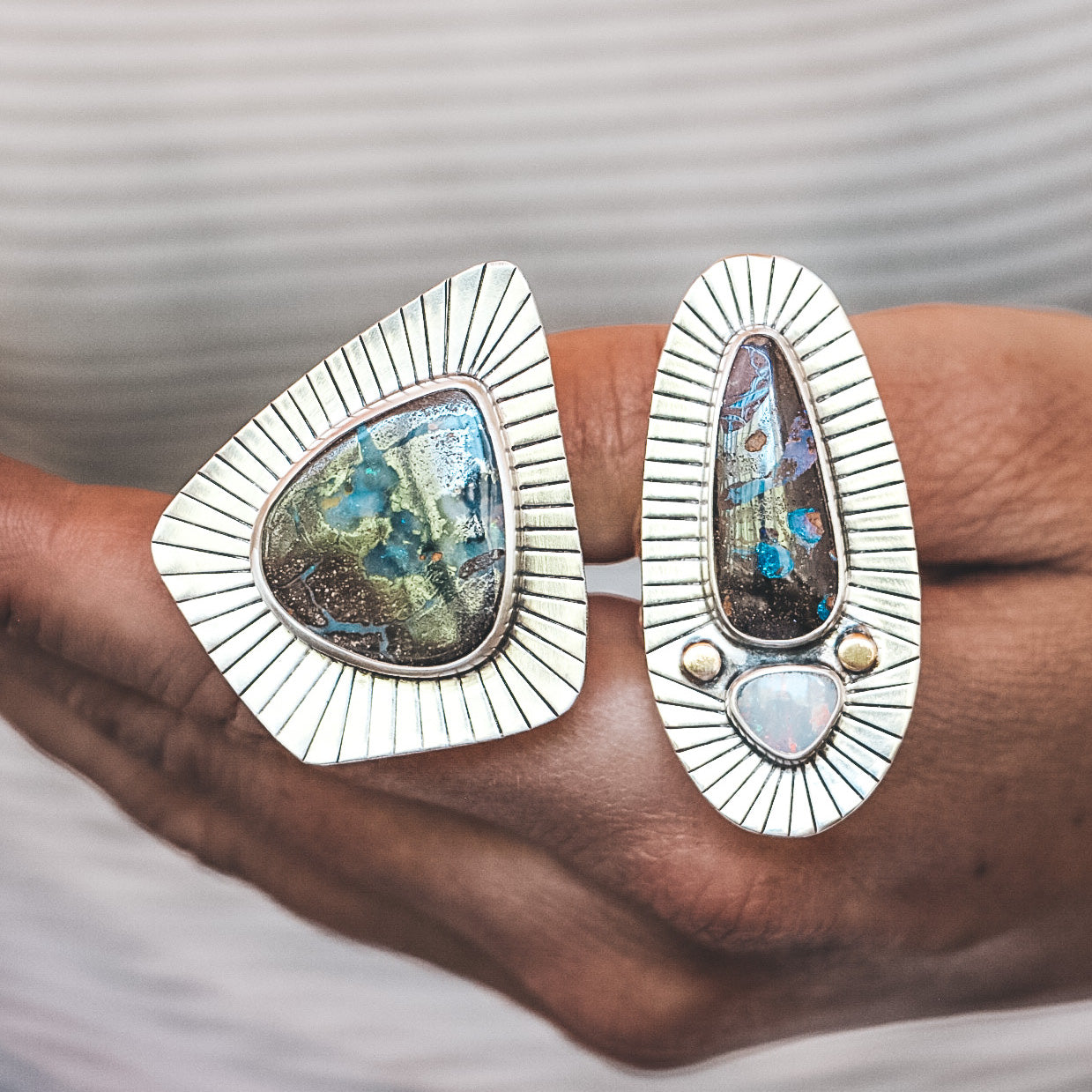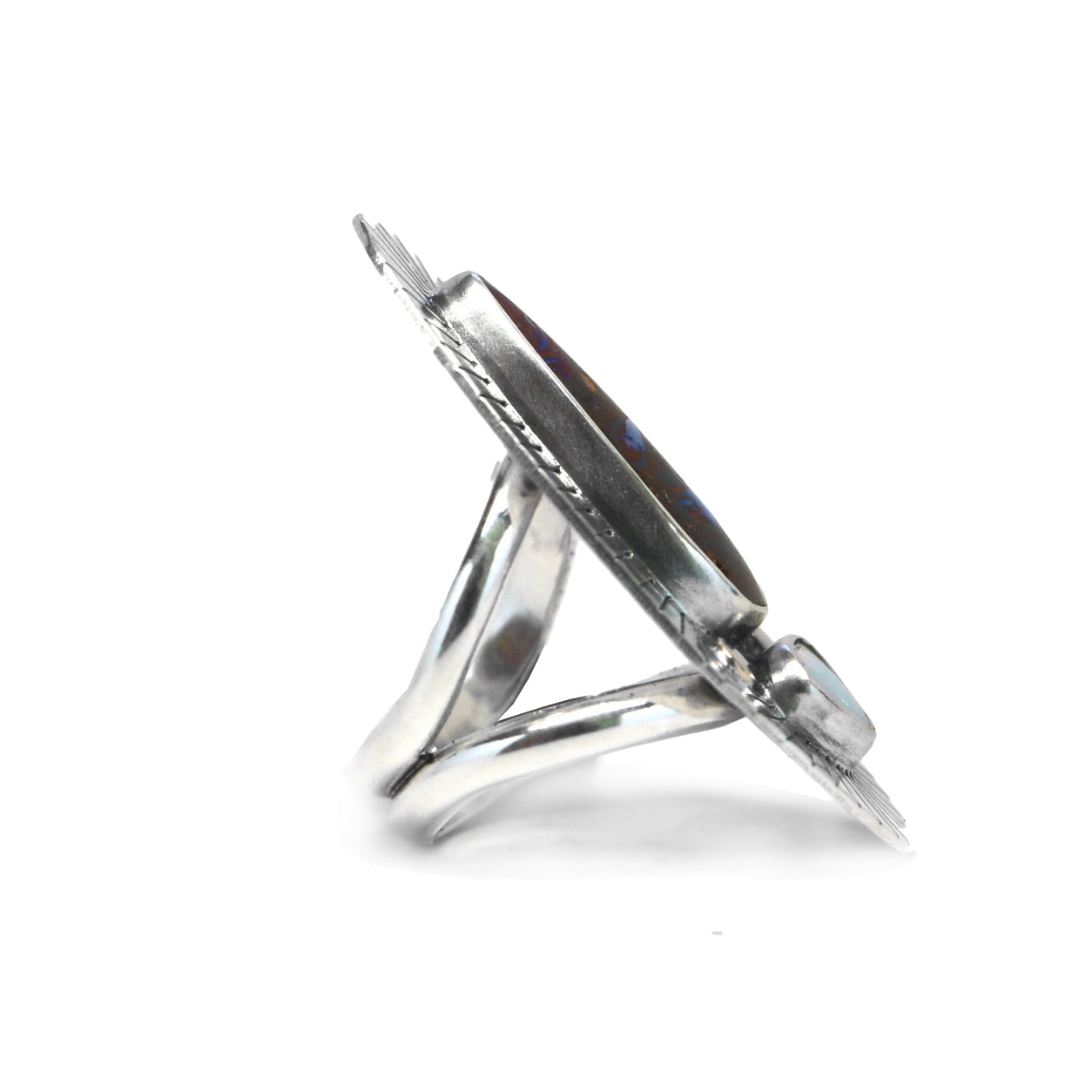 Boulder Opal Double Trouble Ring - Size 8
The Double Trouble design has become a Mineral + Mine signature style. This ring features an two Australian opals: a Boulder opal on the top, and a glittering rainbow opal on the bottom. The ring is made from sterling silver and fine silver, with brass circle details.
This ring measures 46mm tall by 22mm wide and is a size 8. This ring has a wide double split band, which will fit slightly snugger than a ring with a thin band. This ring can not be resized.
This ring comes with a silver polish cloth.
Jewelry Care
Sizing
Shipping
Packaging
Jewelry Care
Sizing
Shipping
Packaging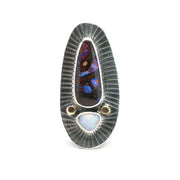 Boulder Opal Double Trouble Ring - Size 8