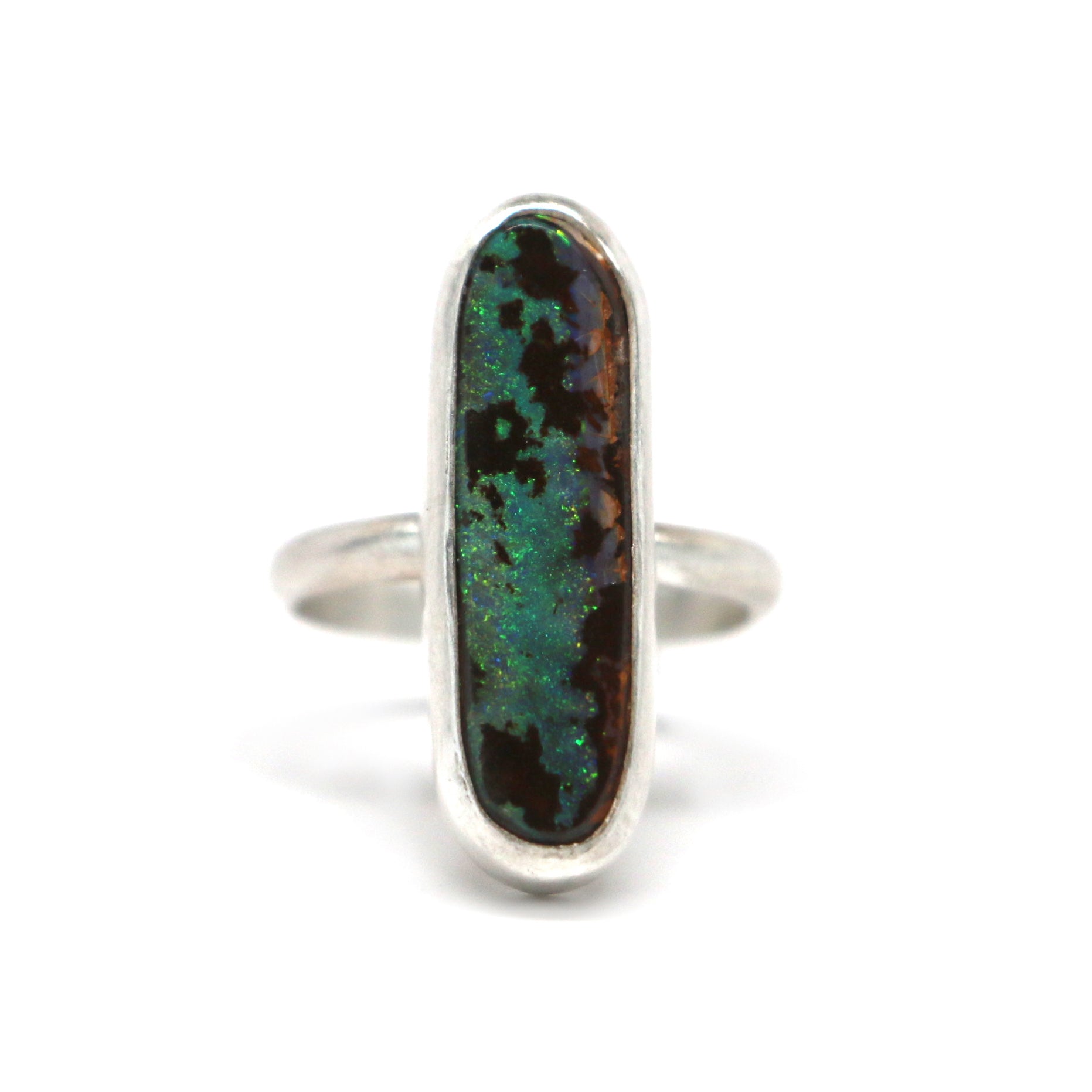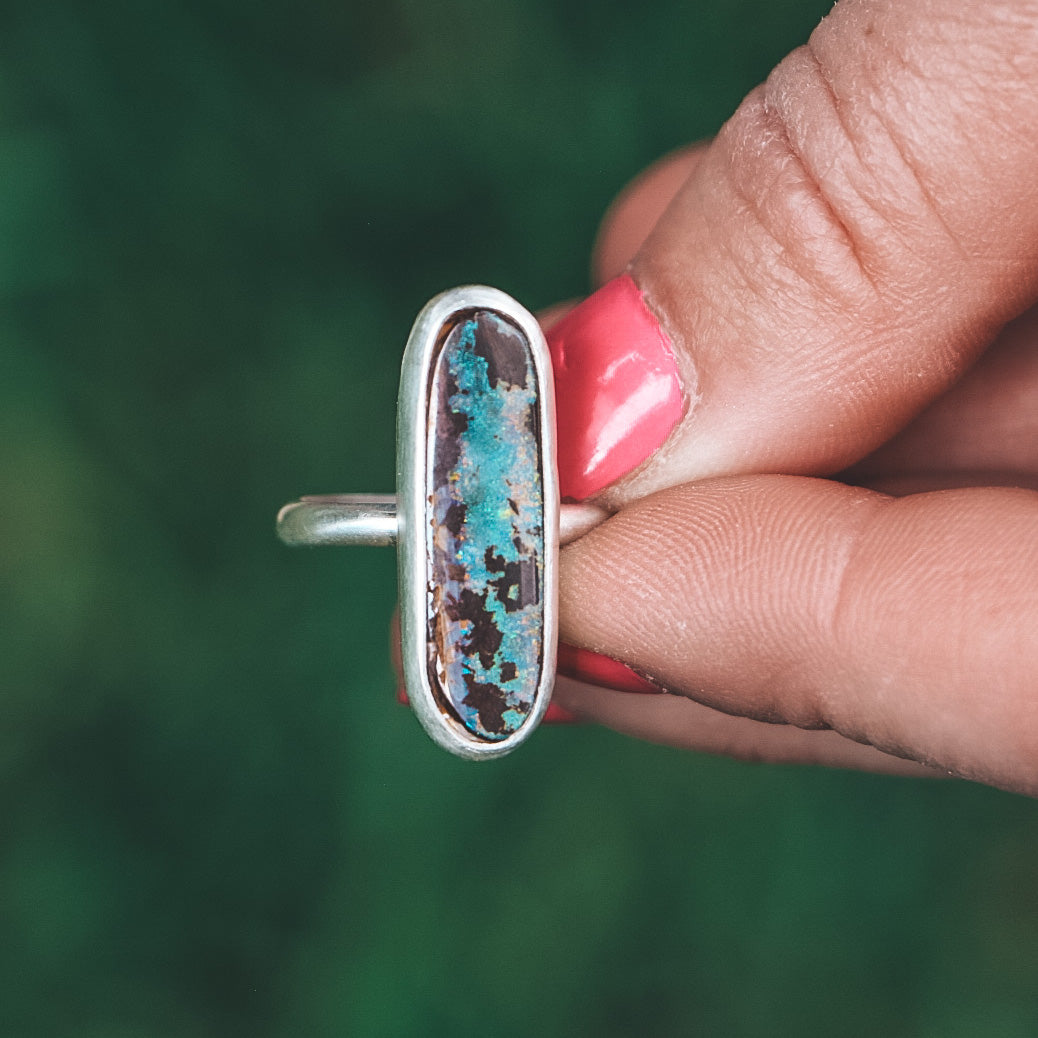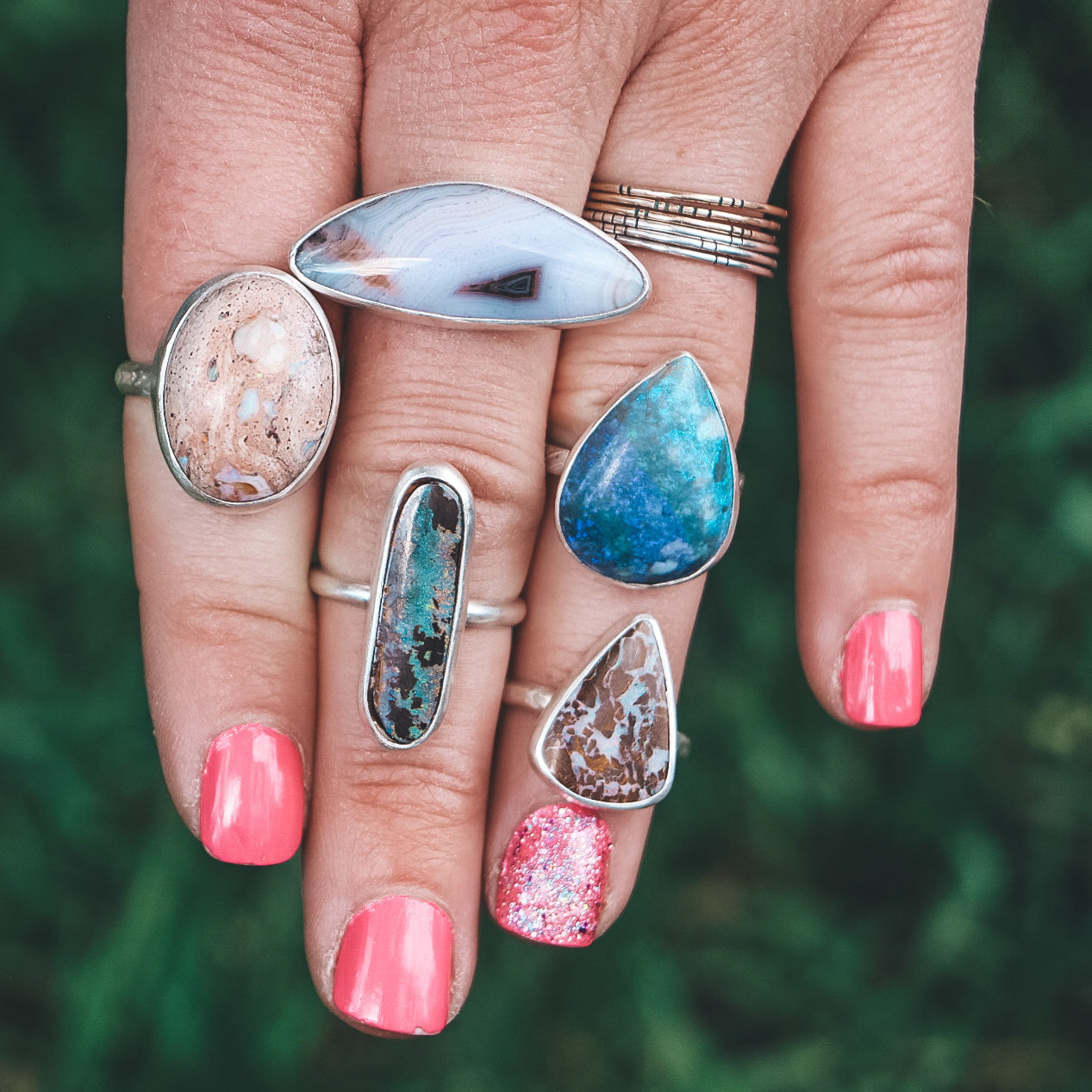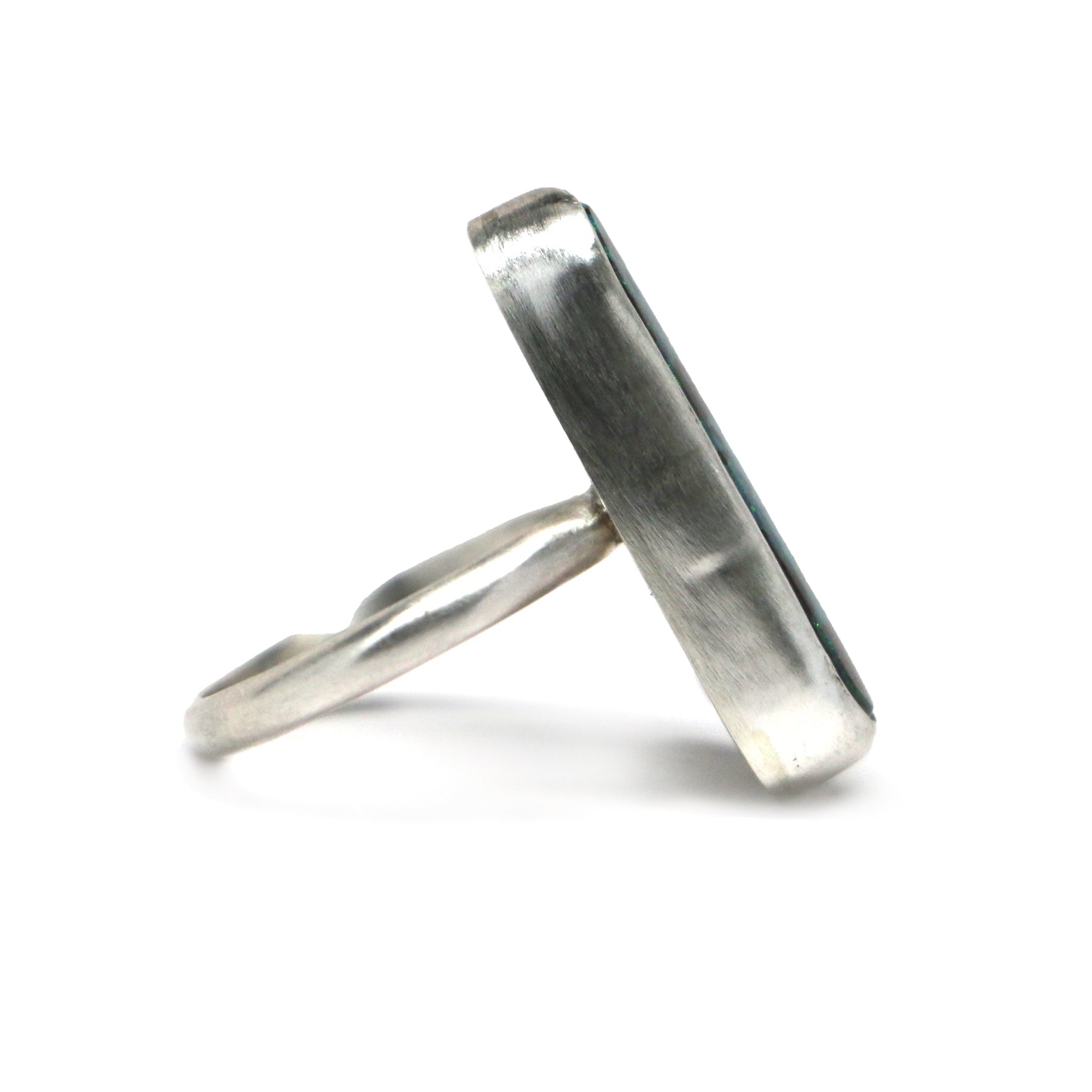 Boulder Opal Ring - Size 7
This one of a kind opal has rivers of purple, green, and blue iridescence. The stone is set in sterling silver with a smooth band. The stone measures 1" tall by 1/4" wide.
Size 7
This ring comes with a Sunshine Cloth for polishing.
If you're unsure of your size, you can order a ring sizing kit here.
Jewelry Care
Sizing
Shipping
Packaging
Jewelry Care
Sizing
Shipping
Packaging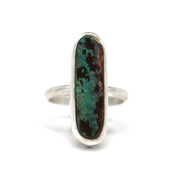 Boulder Opal Ring - Size 7