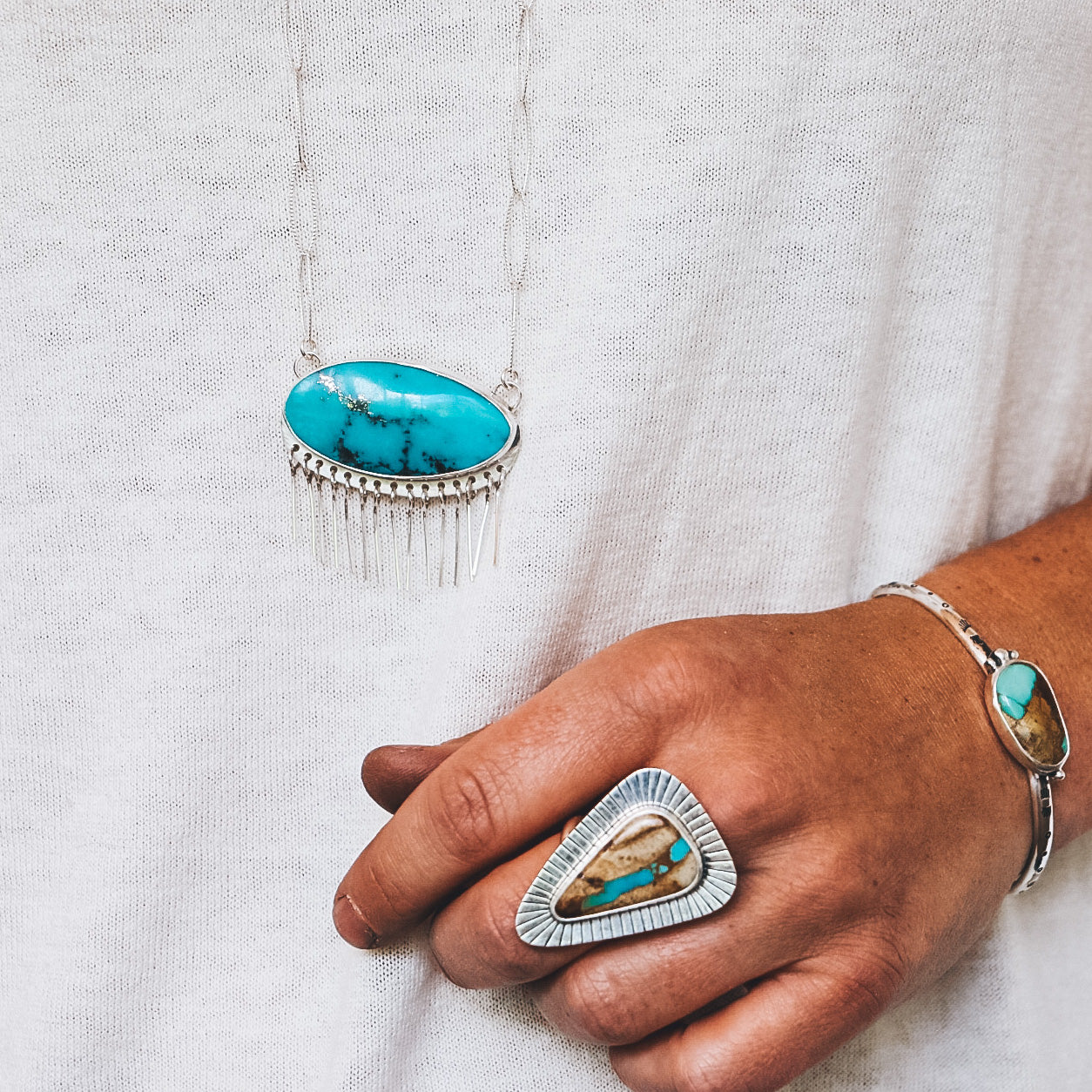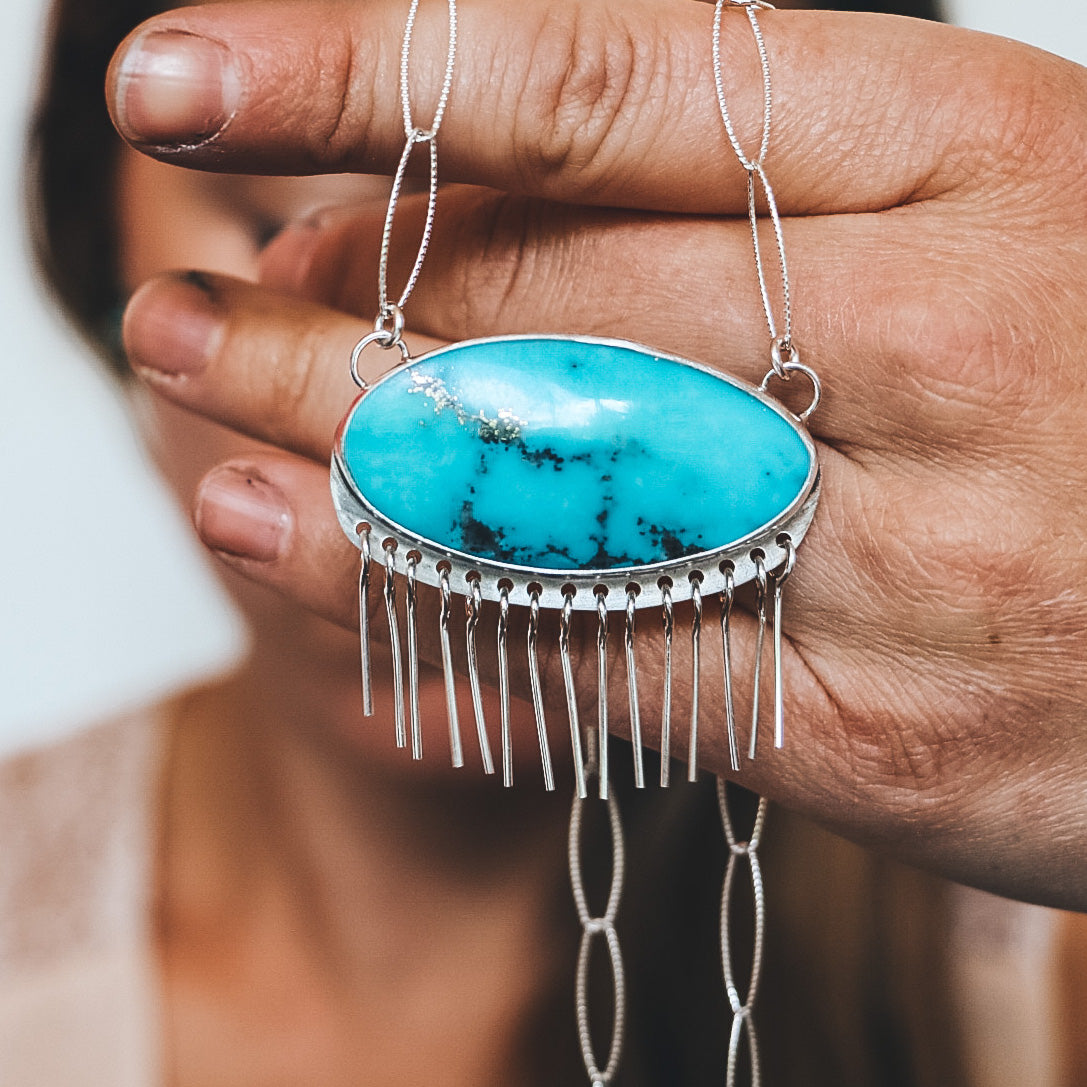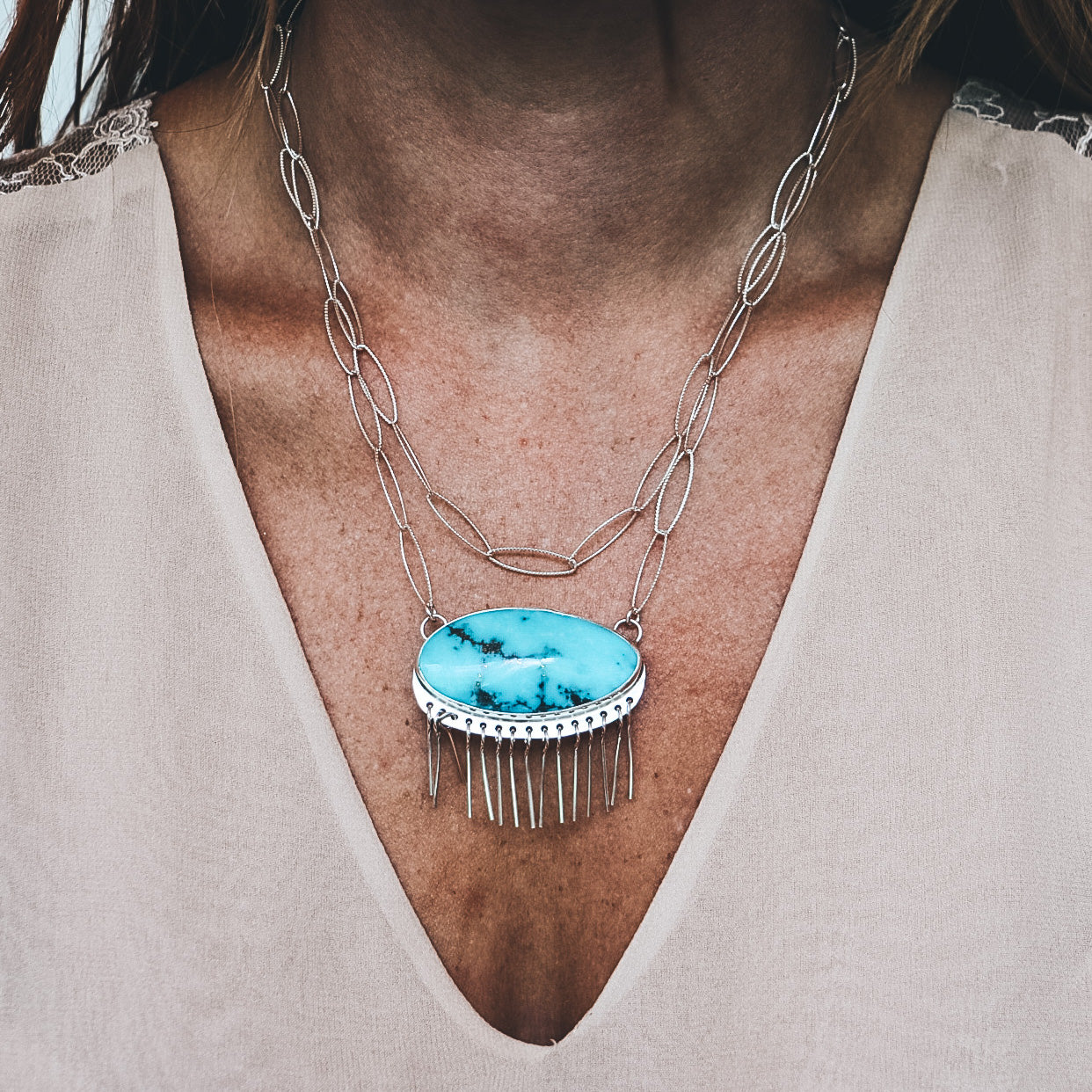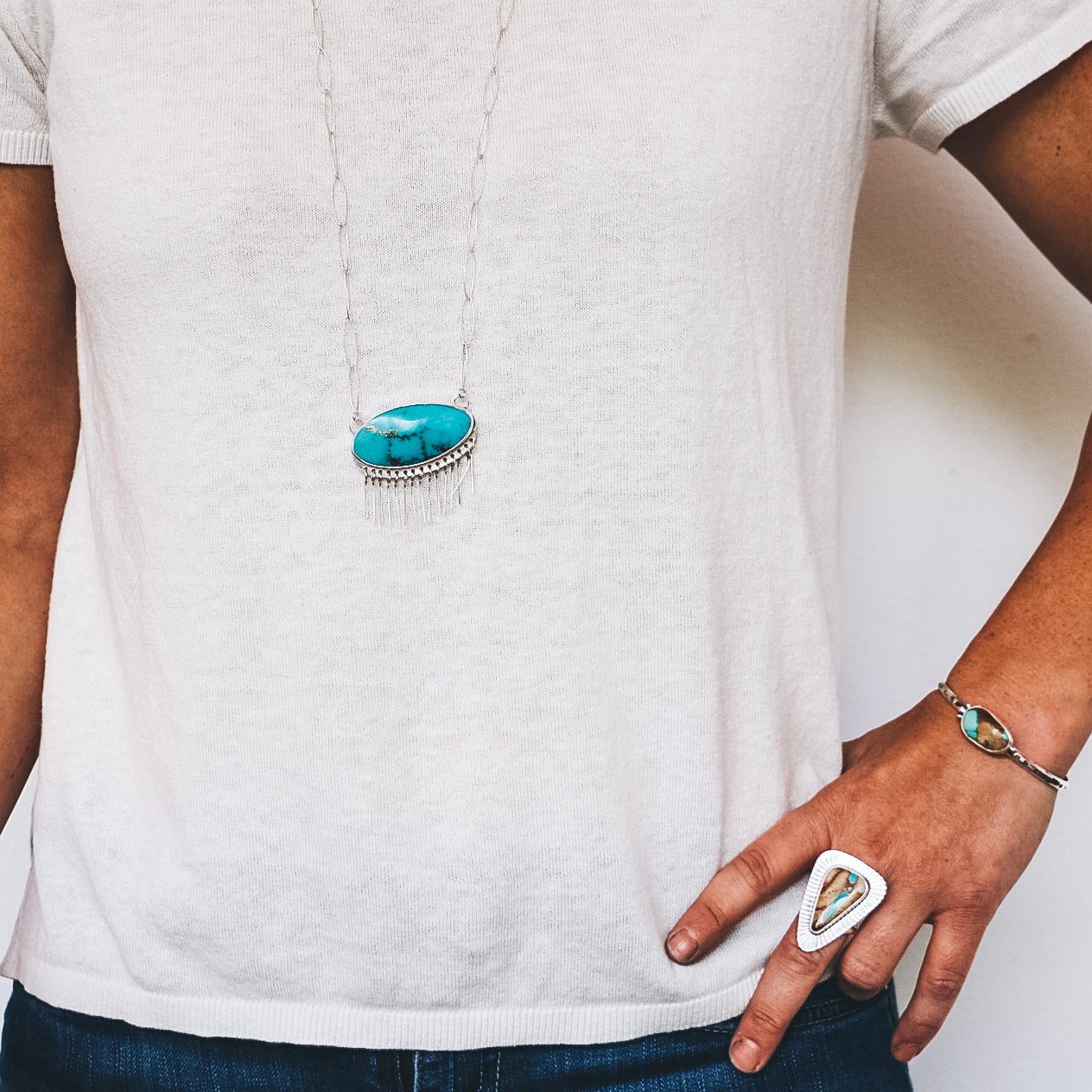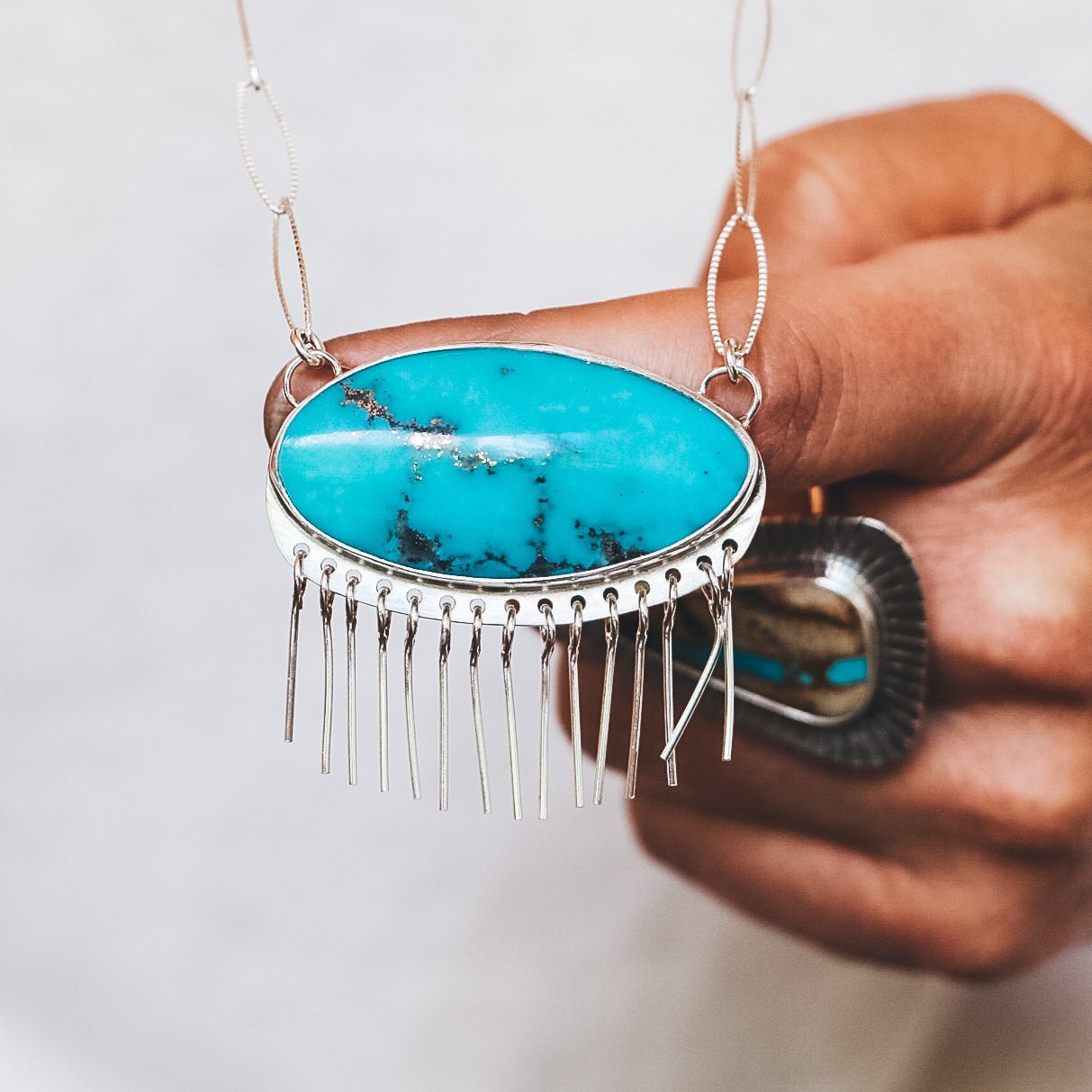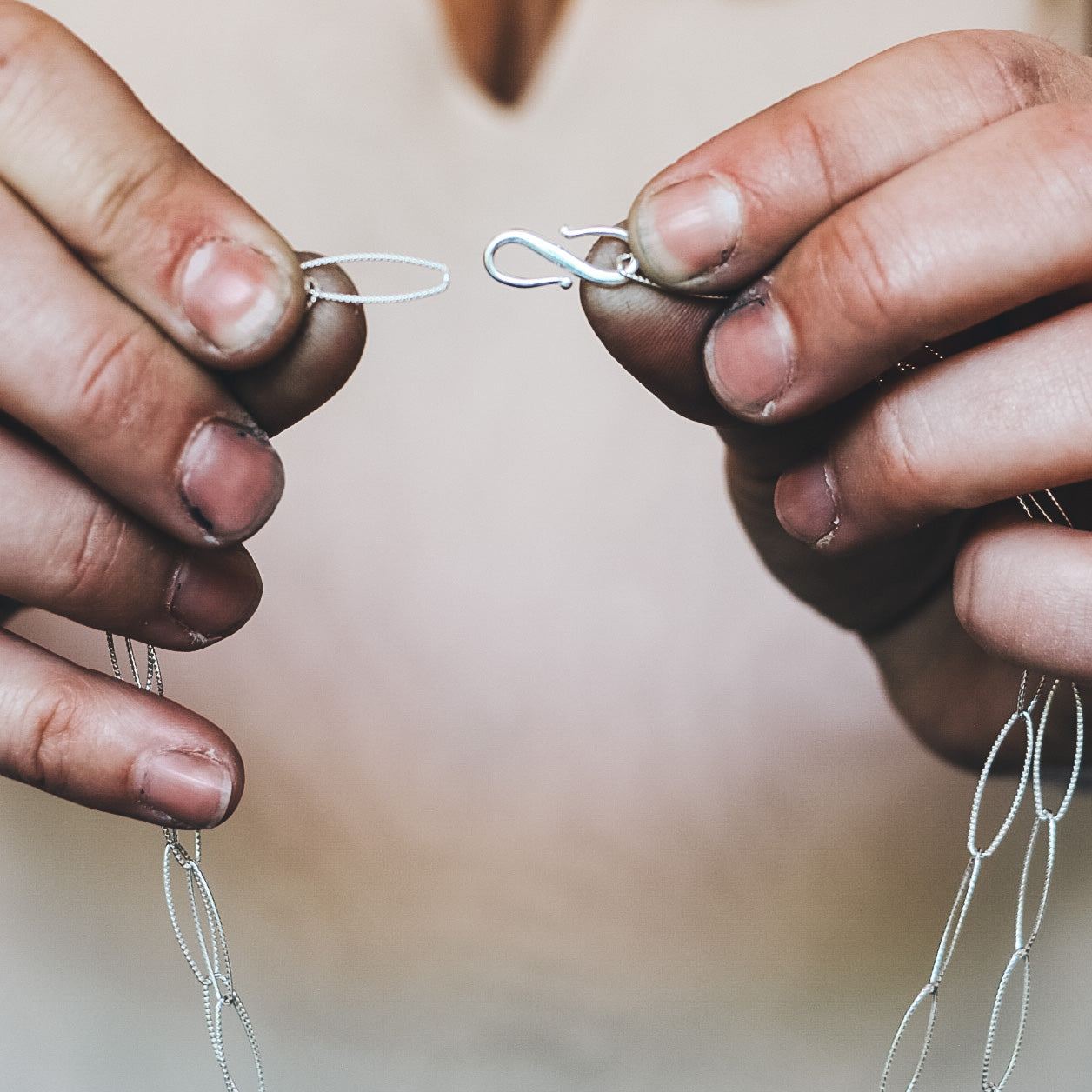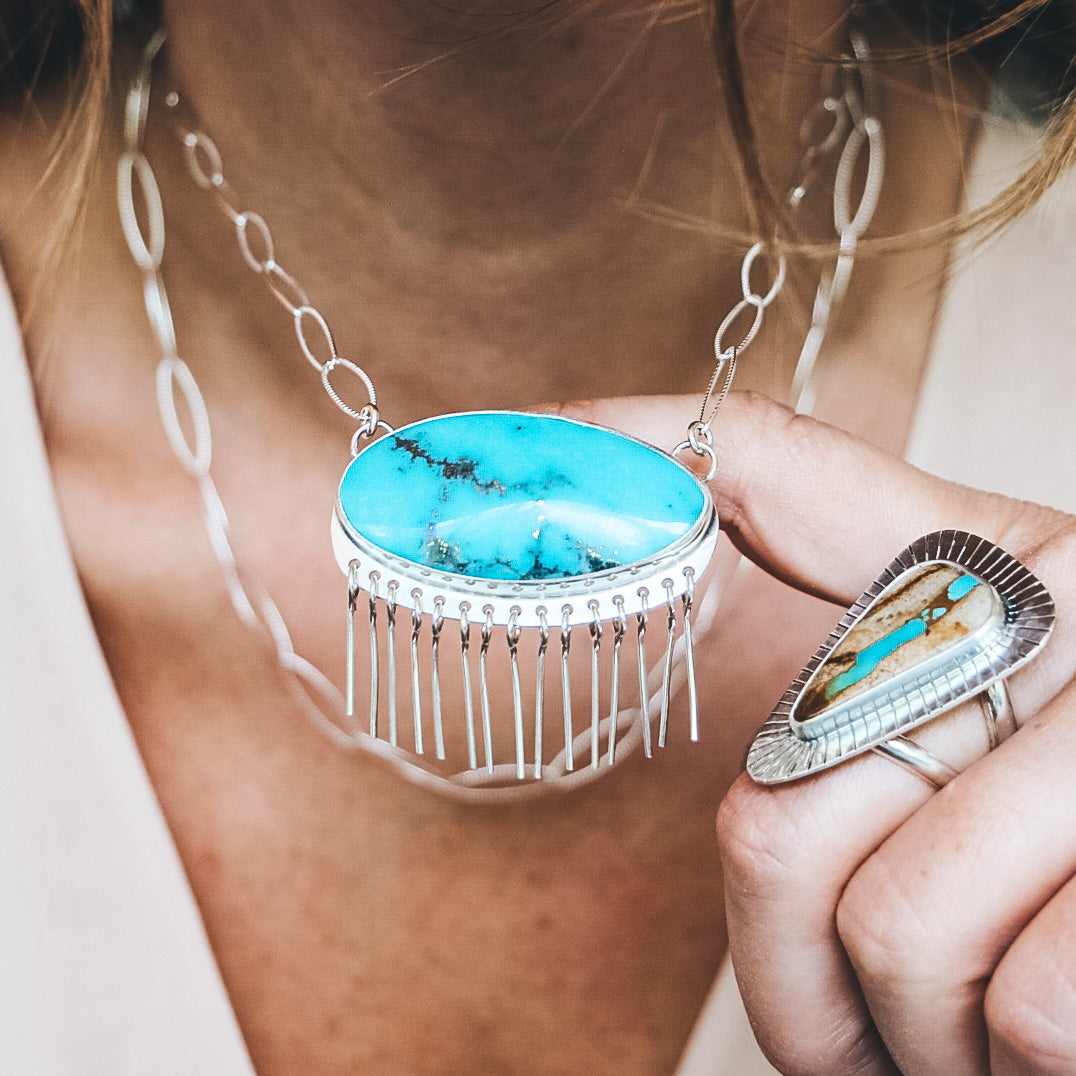 Campitos Turquoise Necklace #2
This necklace features a bright blue Campitos Turquoise, mined in Mexico, with natural pyrite inclusions. The stone is set in sterling silver and fine silver, and features handmade fringe that has excellent movement!
This necklace comes on a 33" paperclip-style infinity chain and includes a removable clasp called an s-hook that allows for the option to double (see photos). The pendant measures 42mm tall by 46mm wide.
This necklace comes with a silver polish cloth.
Jewelry Care
Sizing
Shipping
Packaging
Jewelry Care
Sizing
Shipping
Packaging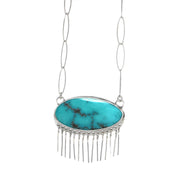 Campitos Turquoise Necklace #2