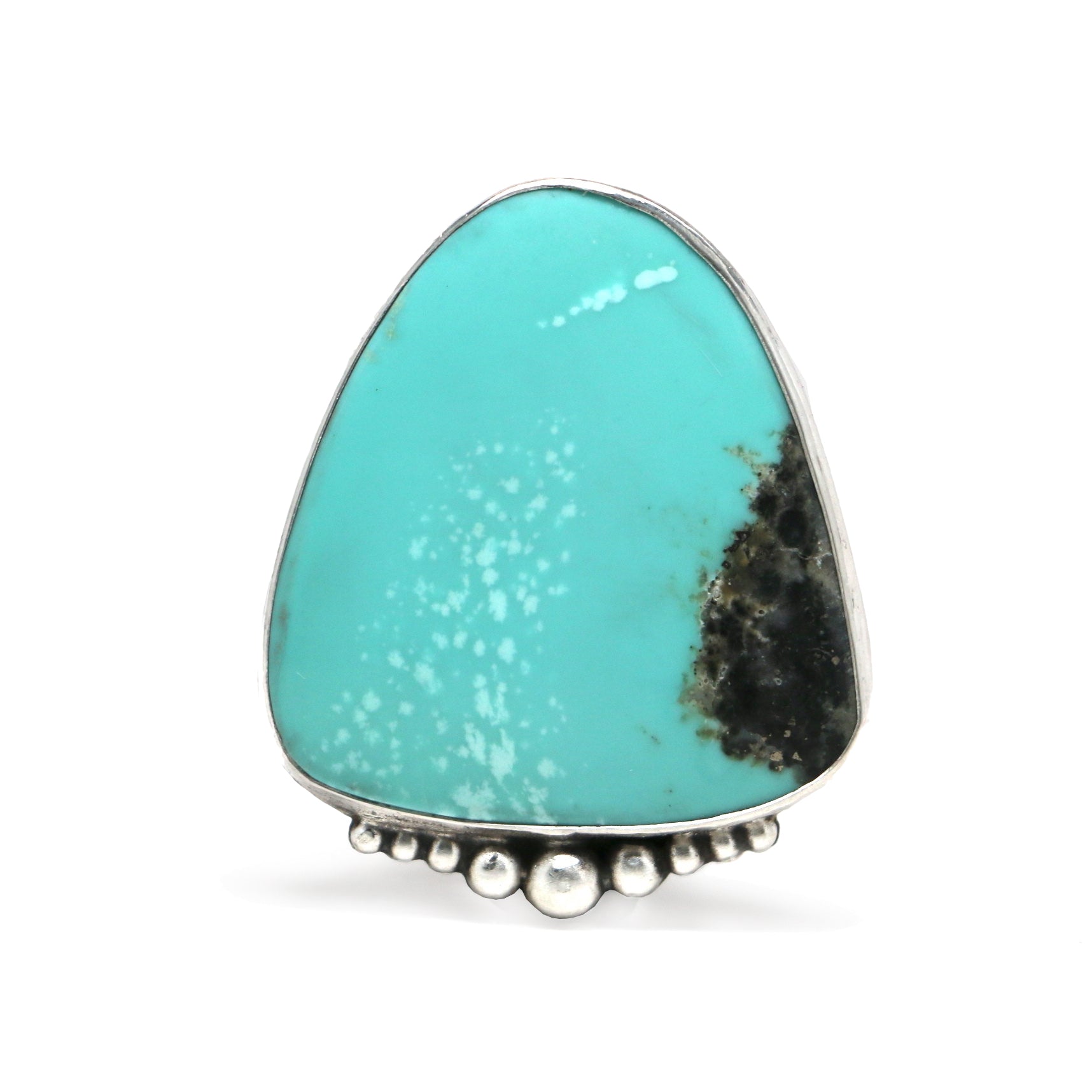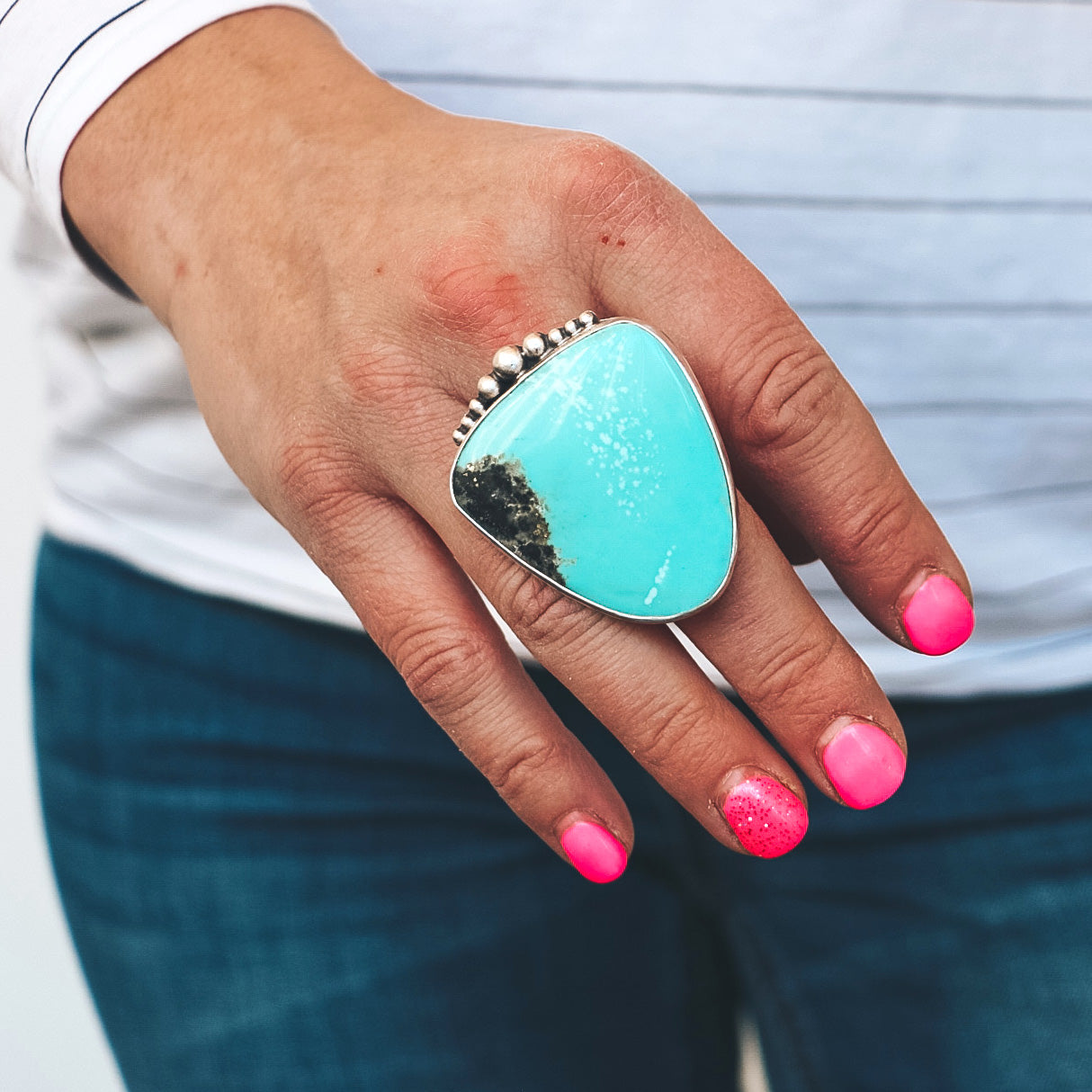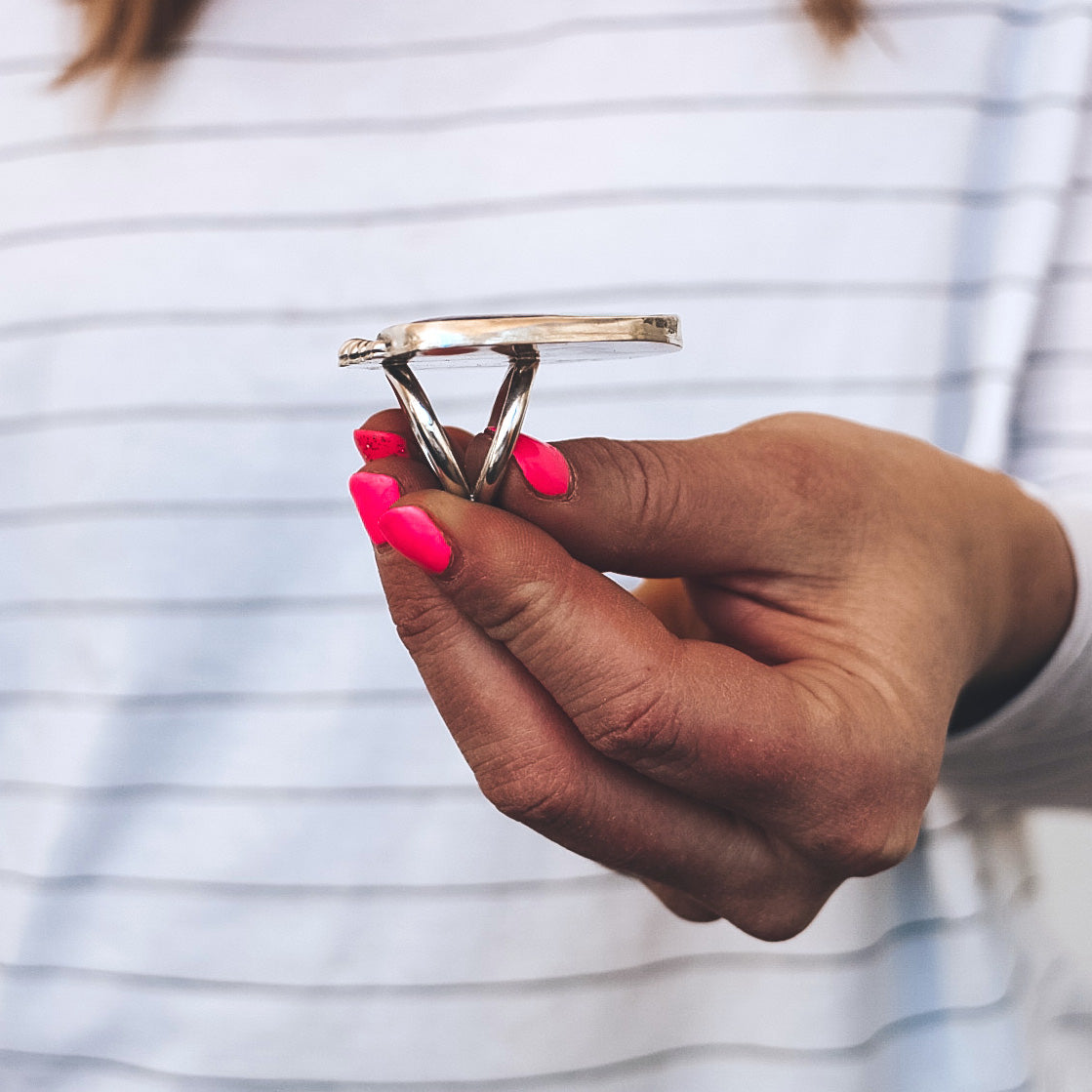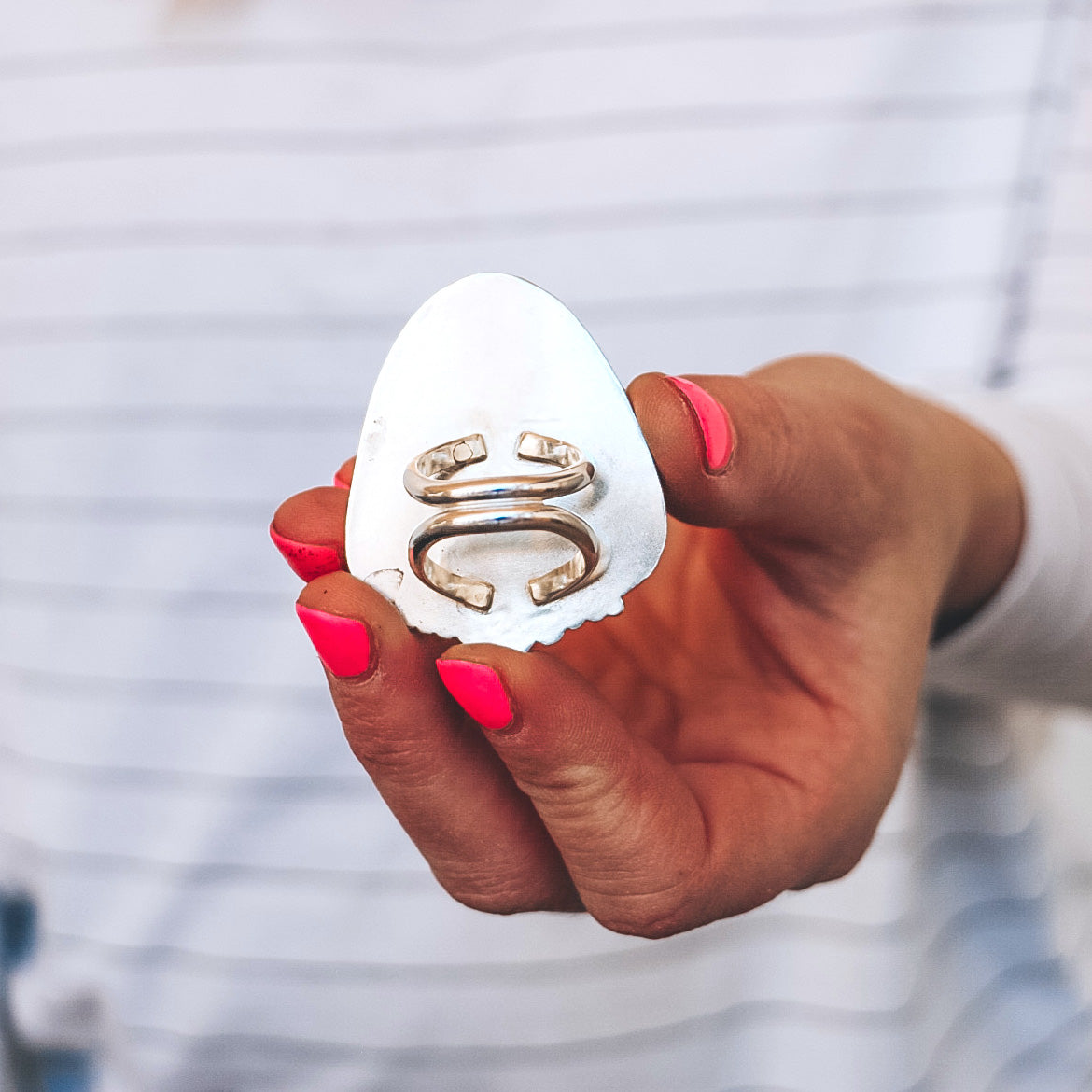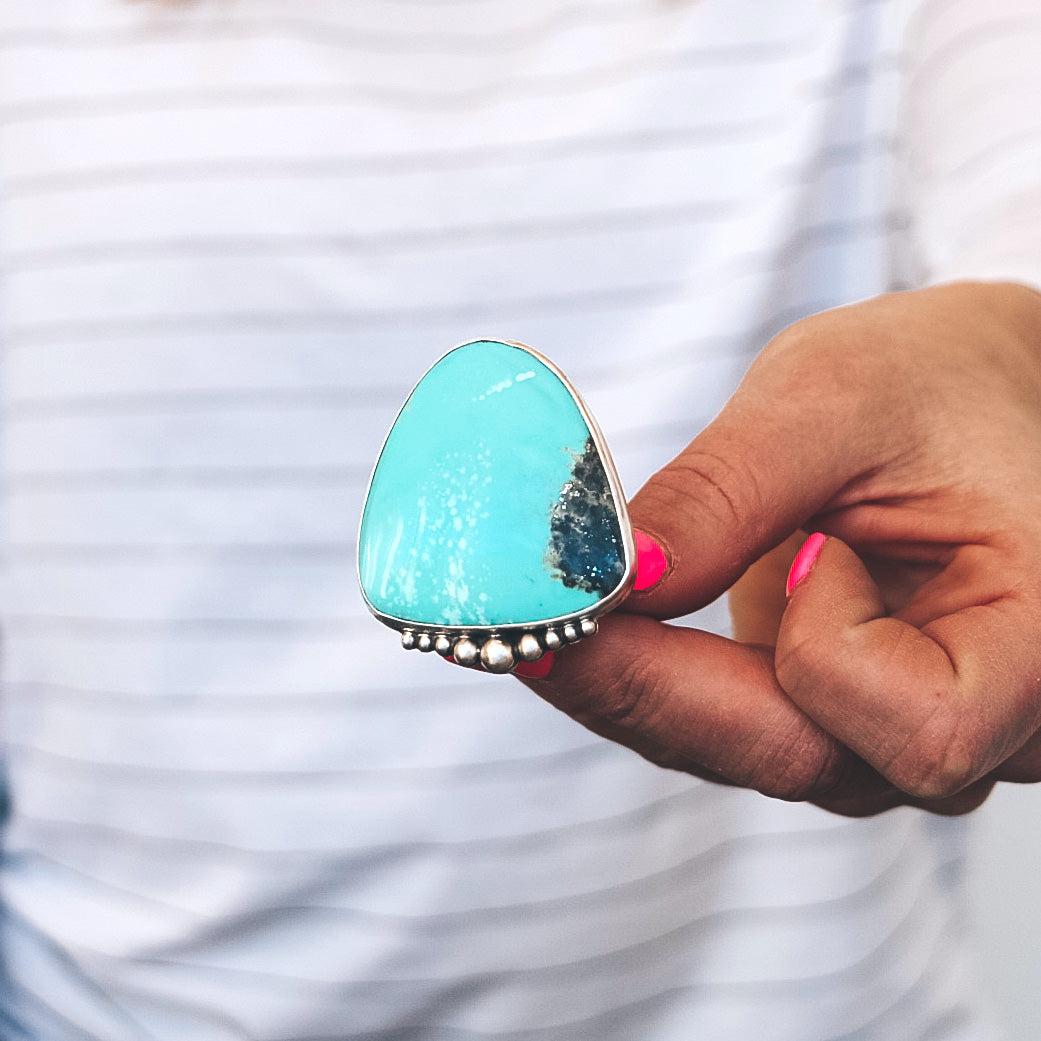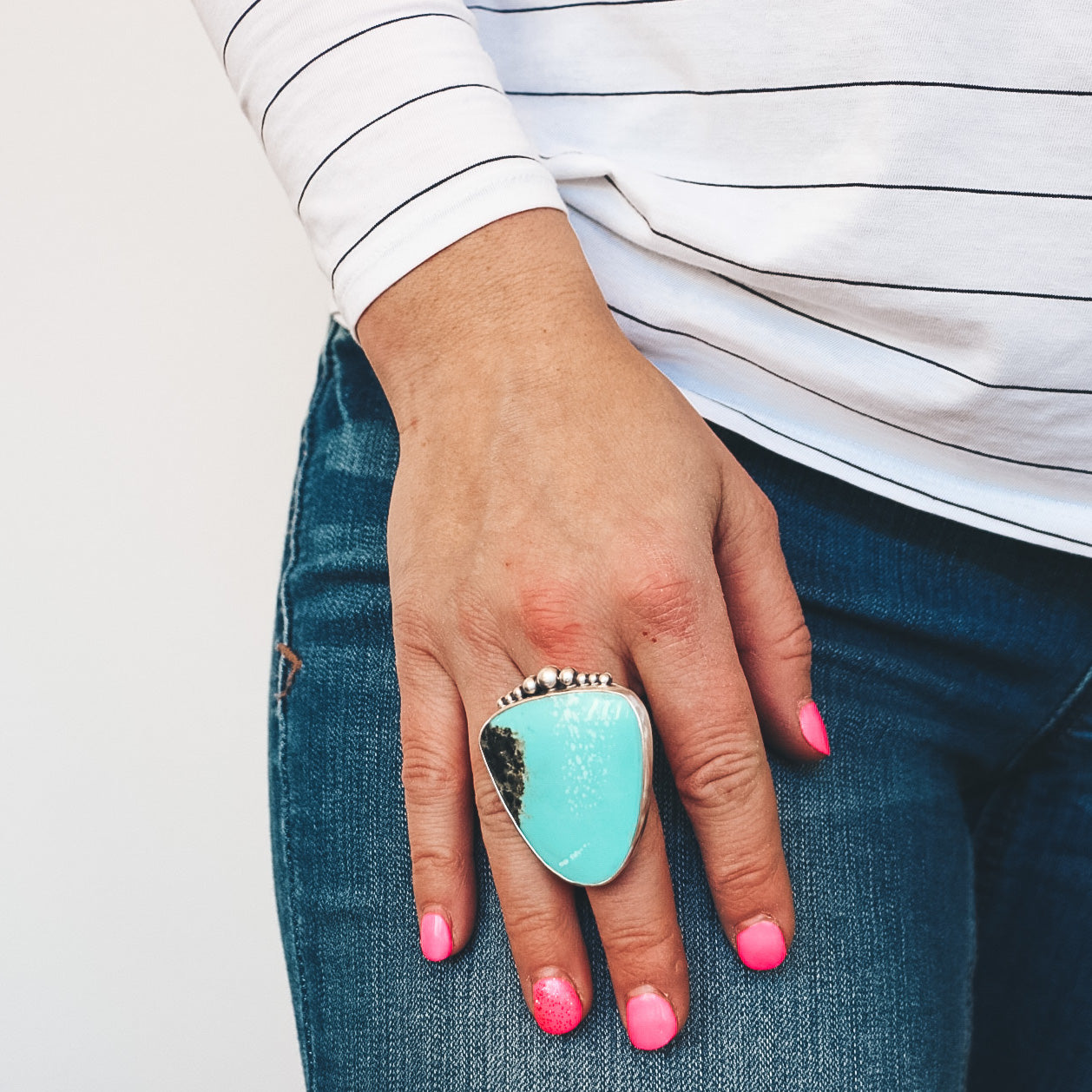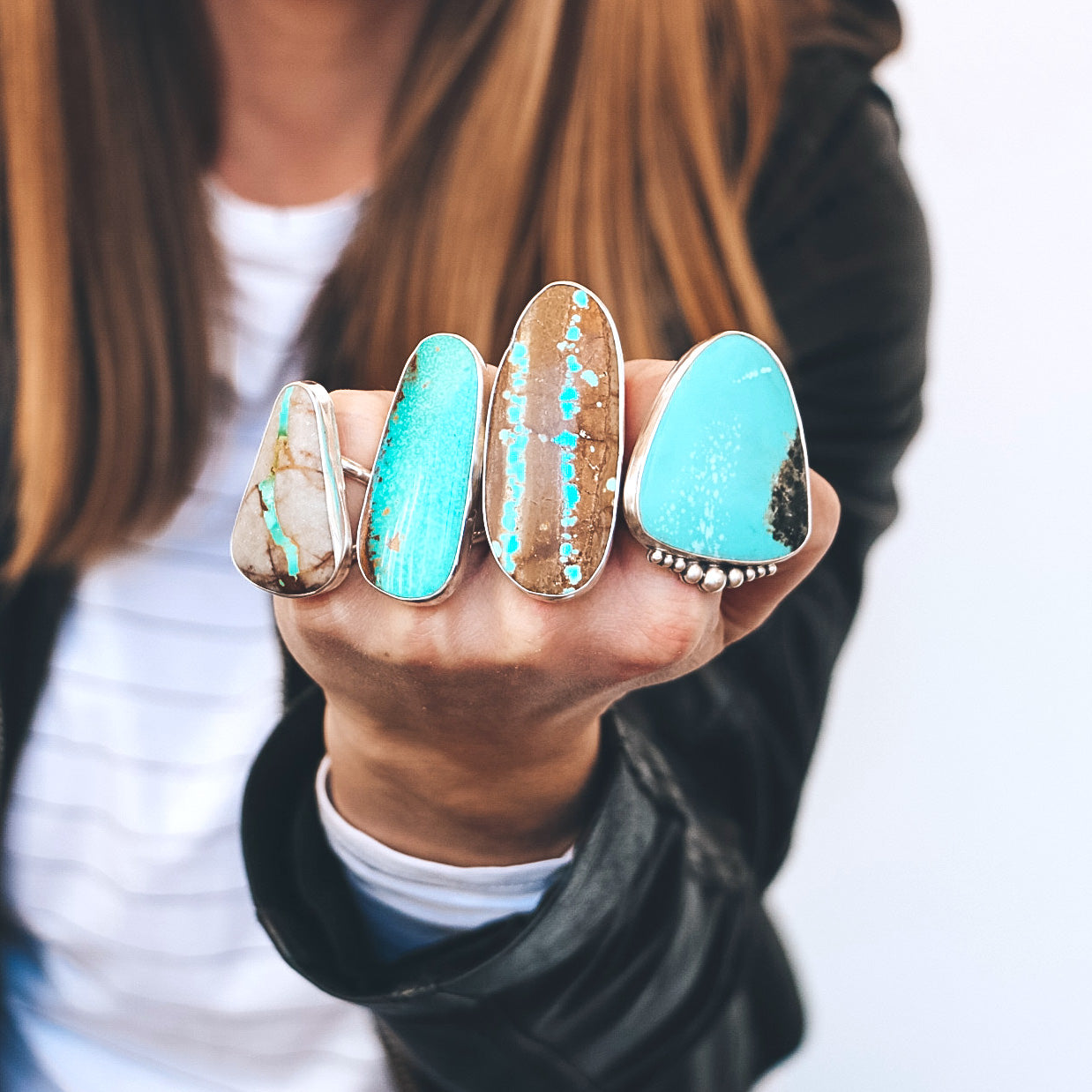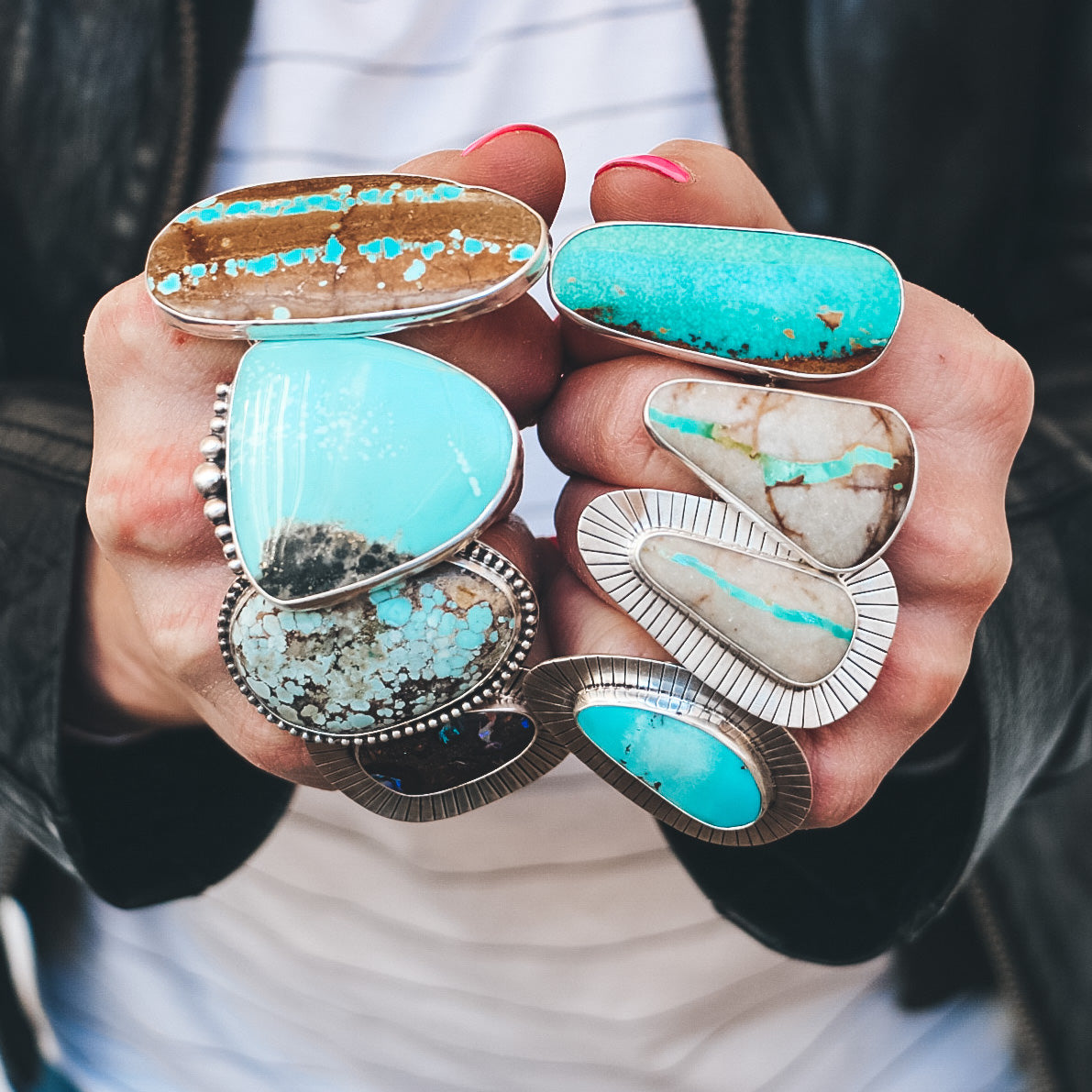 Campitos Turquoise Ring #8 - Size 8.5
This showstopping, oversized statement ring features a Campitos Turquoise stone in stunningly bright teal with hand-formed fine silver granulation accents. This natural stone has flecks of pyrite inclusions with some white and grey mottling. 
The ring measures 49mm tall by 40mm wide, and is a size 8.5. This ring has a wide double split band, which will fit slightly snugger than a ring with a thin band. This ring can not be resized.
The video in this listing is filmed in direct sunlight and is completely unedited to show natural colors.
Jewelry Care
Sizing
Shipping
Packaging
Jewelry Care
Sizing
Shipping
Packaging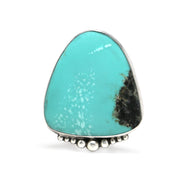 Campitos Turquoise Ring #8 - Size 8.5