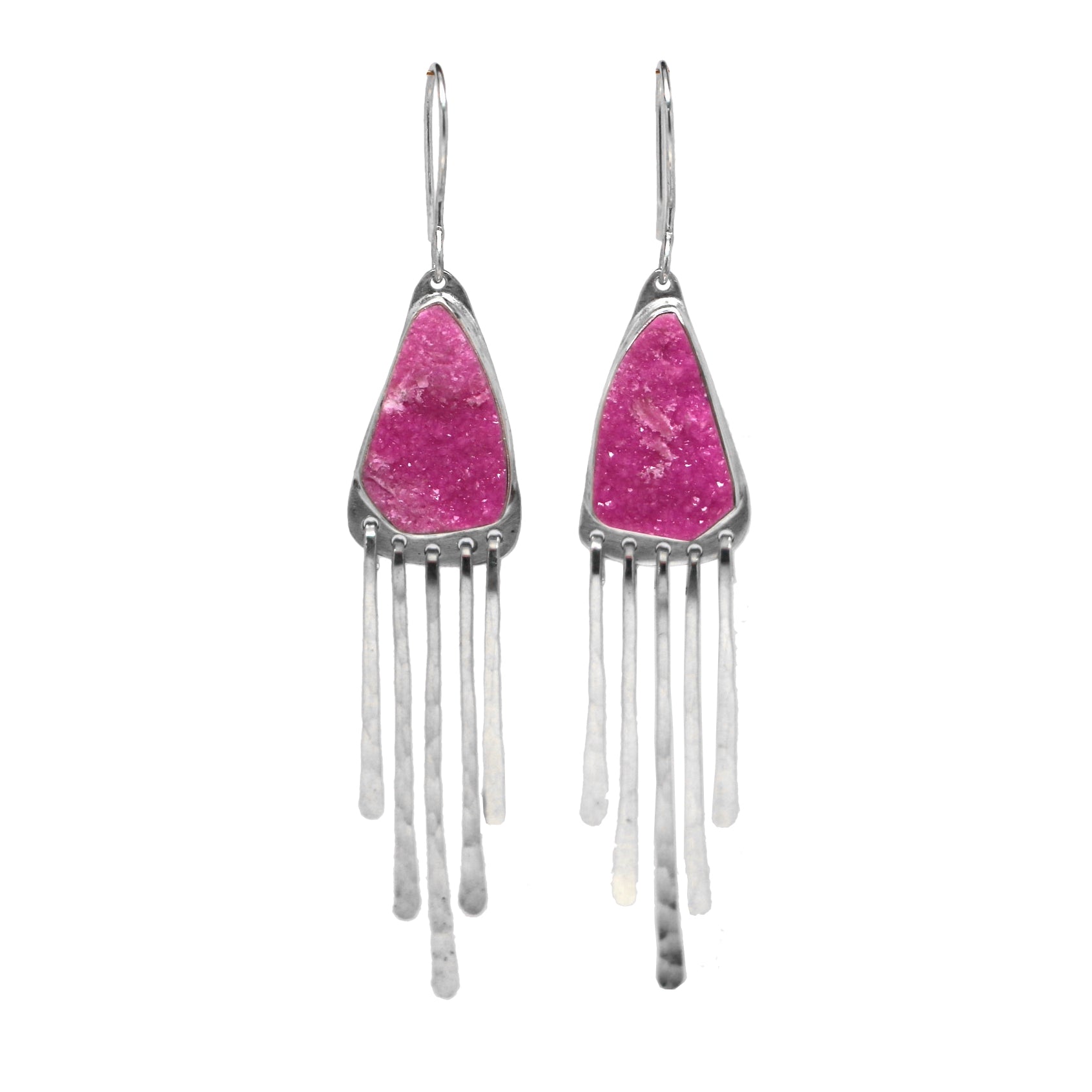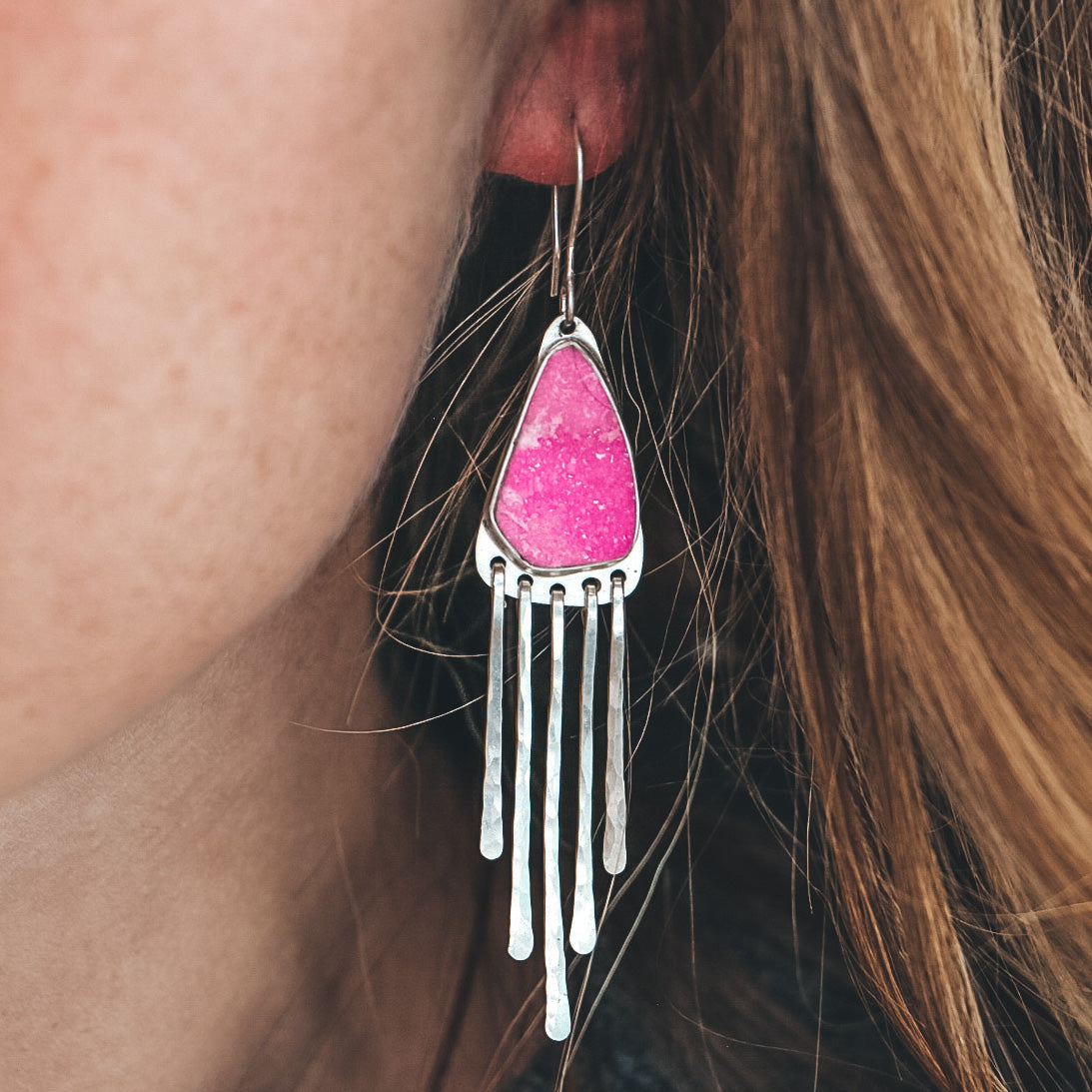 Cobalto Calcite Fringies #1
These gorgeous Cobalto Calcite fringe earrings have incredible movement and are completely one of a kind!
The natural Cobalto Calcite stones, which are mined in a handful of locations worldwide, are brilliant pink in color with a rough druzy surface.
These lightweight earrings measure 3.25" in length and are set in sterling silver and fine silver.
Jewelry Care
Sizing
Shipping
Packaging
Jewelry Care
Sizing
Shipping
Packaging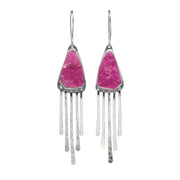 Cobalto Calcite Fringies #1