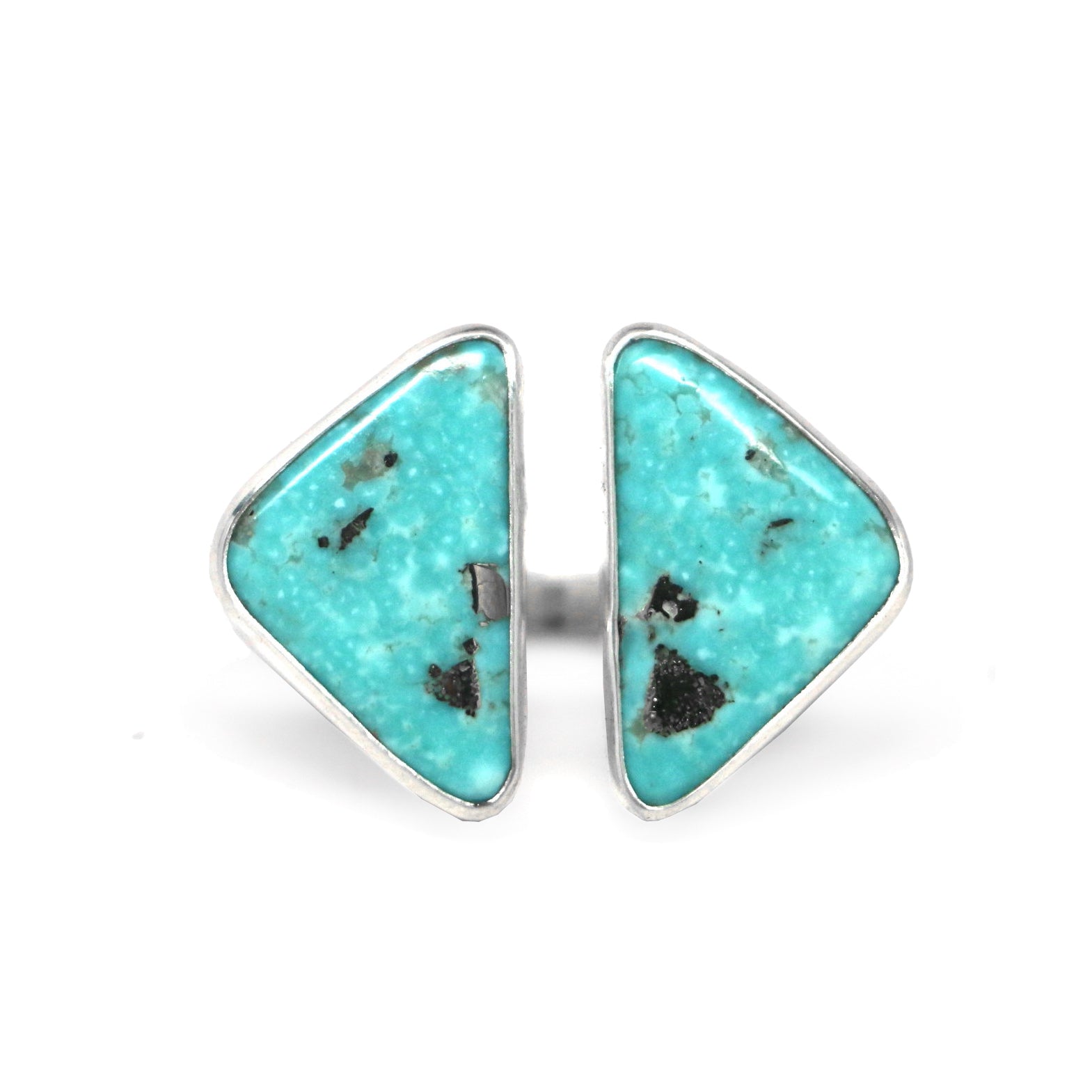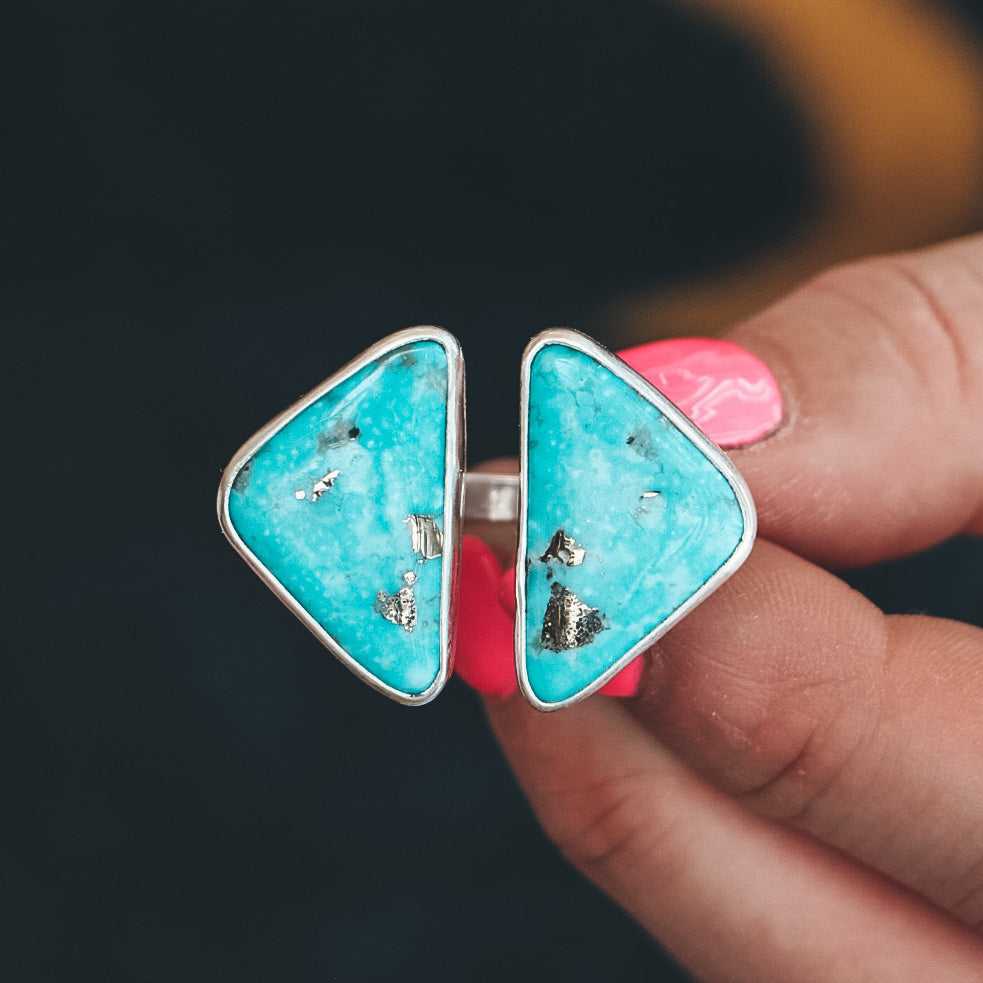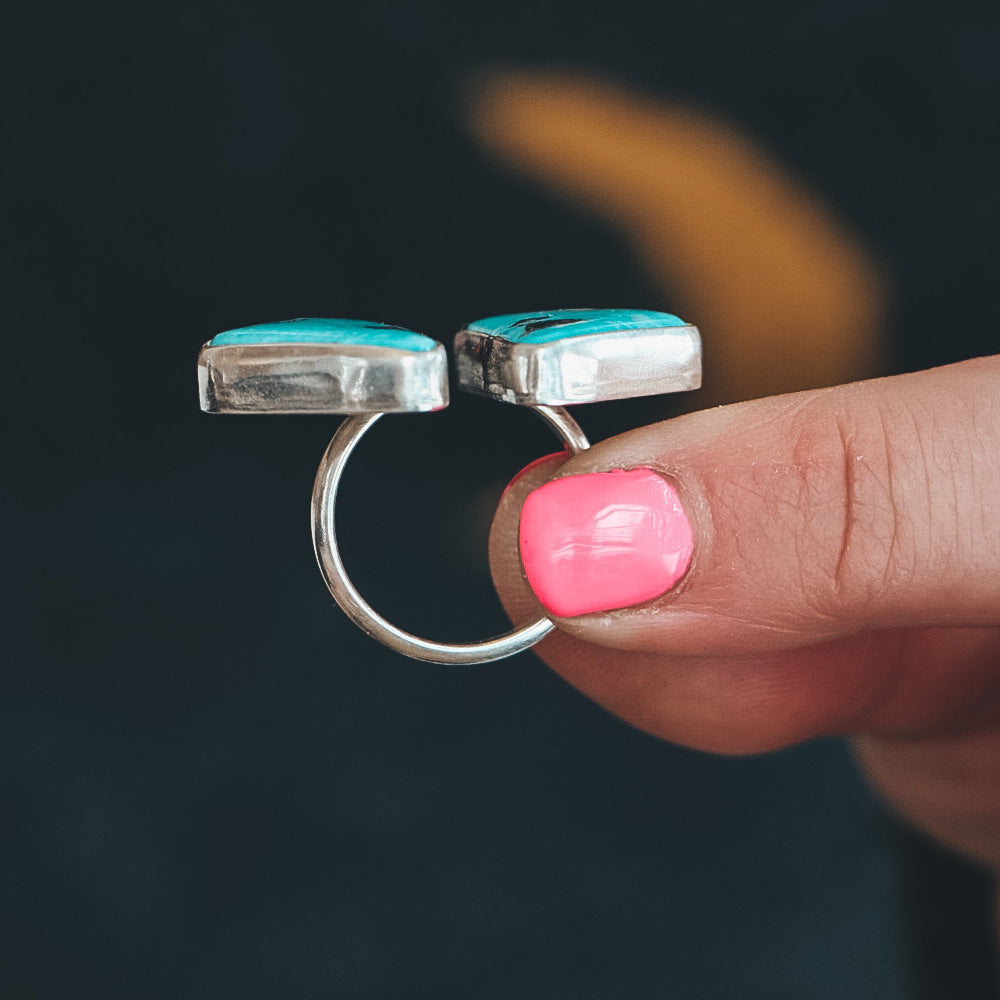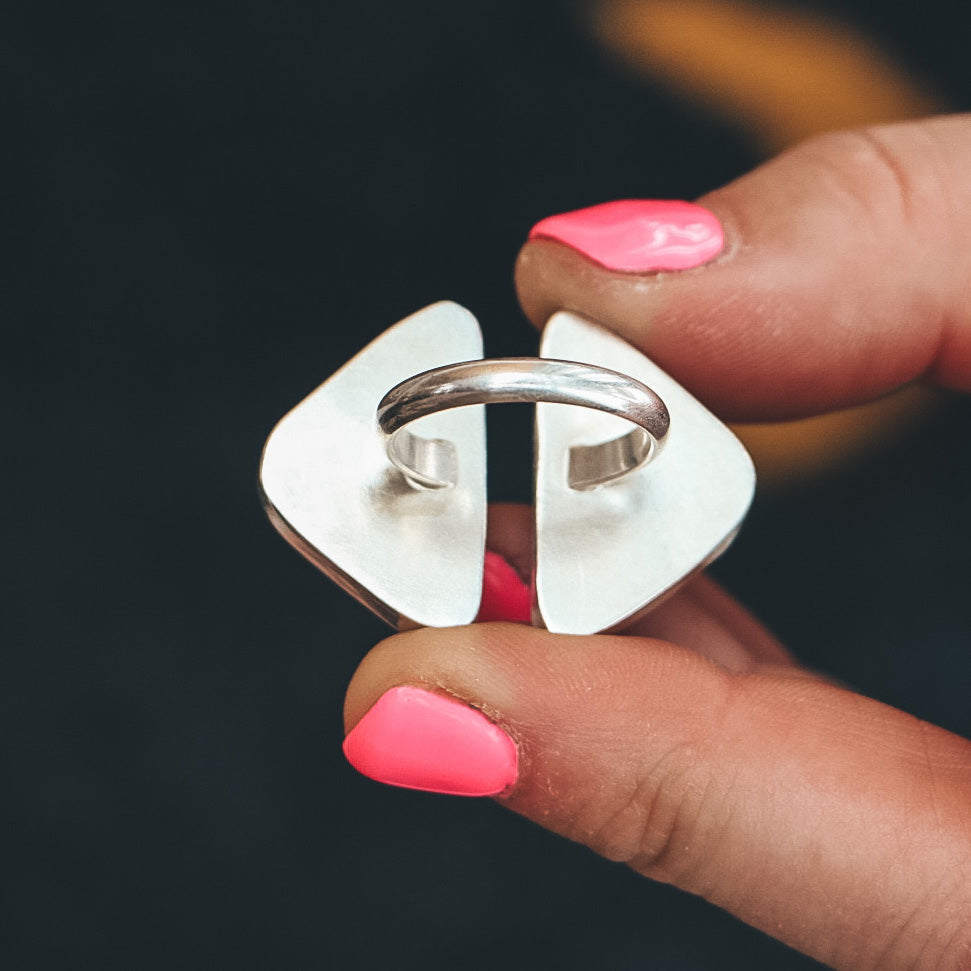 Divided and United Ring - Kingman Turquoise #2, Size 7 - 8
This double stone ring features two Kingman Turquoise stones set on an open band. Kingman Turquoise, mined in Arizona, is bright teal in color with flecks of pyrite inclusions. Each part of this ring is hand fabricated from sterling silver and fine silver.
This ring is an open band style, and can be slightly pinched closed or adjusted open to fit sizes 7-8. It is not recommended that the band is opened and closed repeatedly, as this will weaken the metal over time and can cause the band to break.
The video in this listing is filmed in direct sunlight and is completely unedited to show natural stone colors.
Jewelry Care
Sizing
Shipping
Packaging
Jewelry Care
Sizing
Shipping
Packaging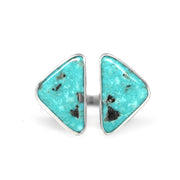 Divided and United Ring - Kingman Turquoise #2, Size 7 - 8