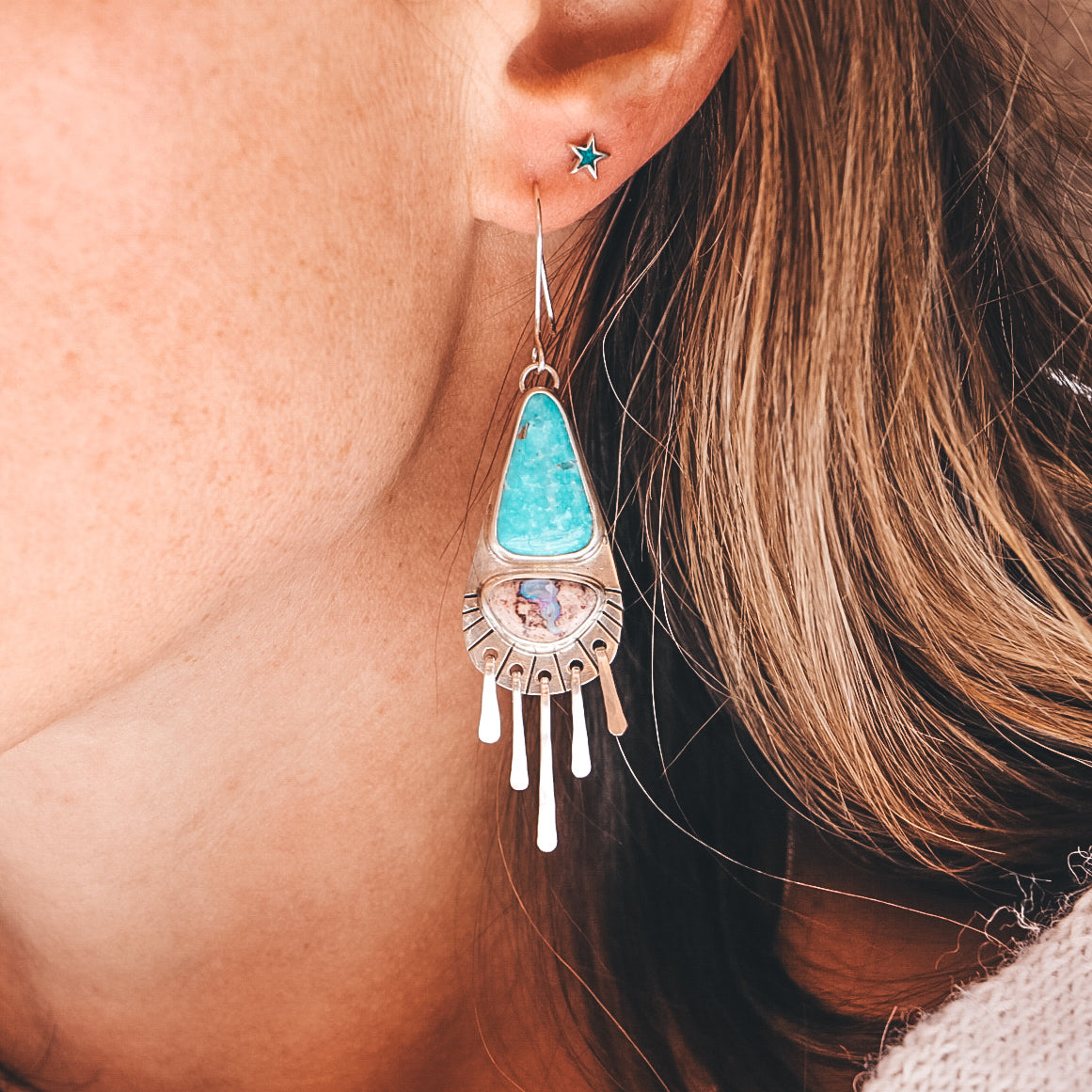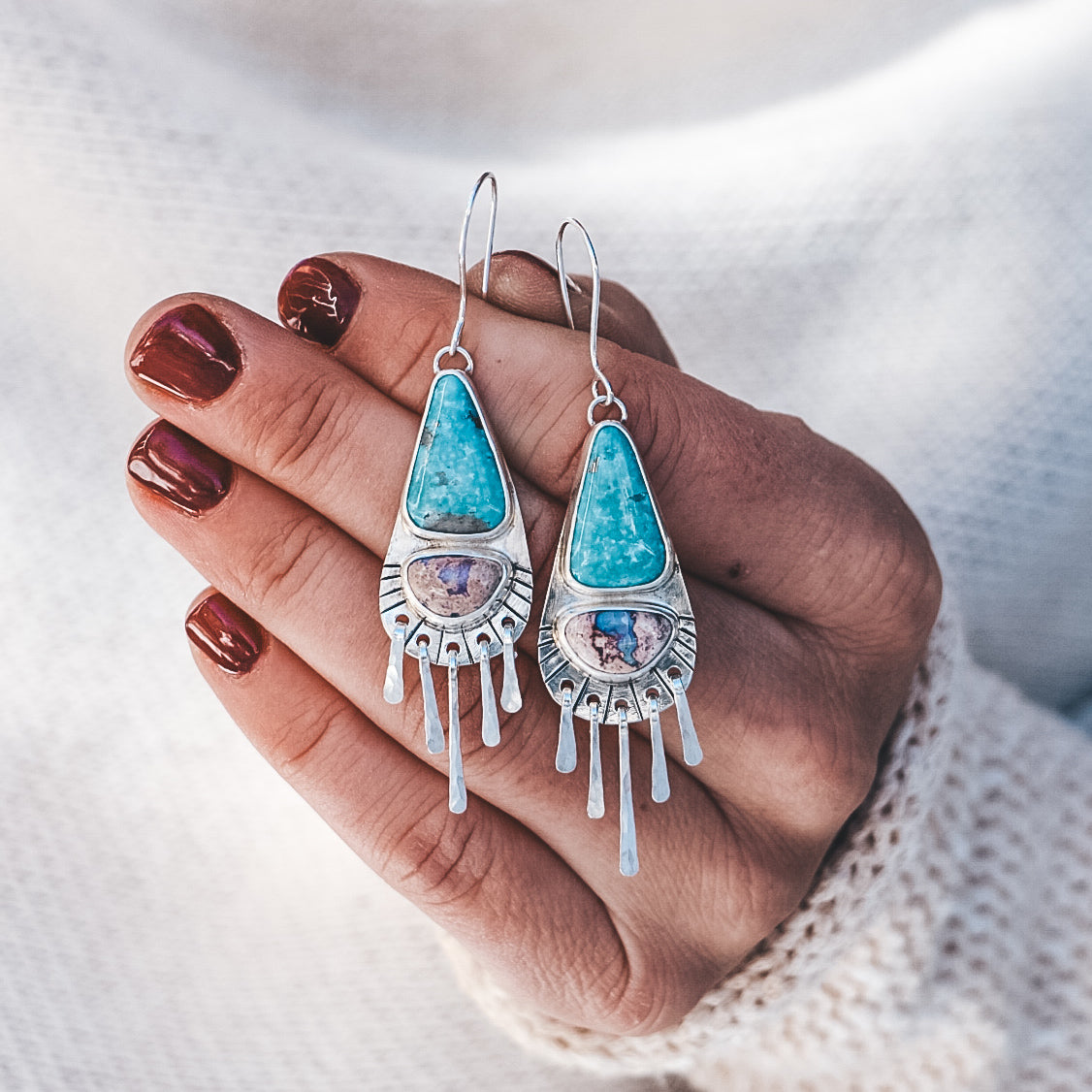 Double Trouble Fringies #1 - Turquoise & Opal
These gorgeous fringe earrings have incredible movement and are completely one of a kind! 
This pair of Fringies features Kingman Turquoise and Mexican Opals, which are set in sterling silver and fine silver with handmade fringe. Earrings are lightweight and measure 3" in length.
These earrings are hand crafted by Kate in Aspen, Colorado using semi-precious stones and metals. This pair of earrings are completely one of a kind and you will receive the piece photographed. Earrings come in a gift box with a travel pouch, polish cloth, and care instructions.
Shown paired with the Turquoise Inlay Star stud.
Jewelry Care
Sizing
Shipping
Packaging
Jewelry Care
Sizing
Shipping
Packaging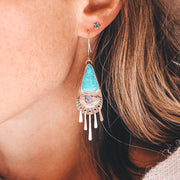 Double Trouble Fringies #1 - Turquoise & Opal