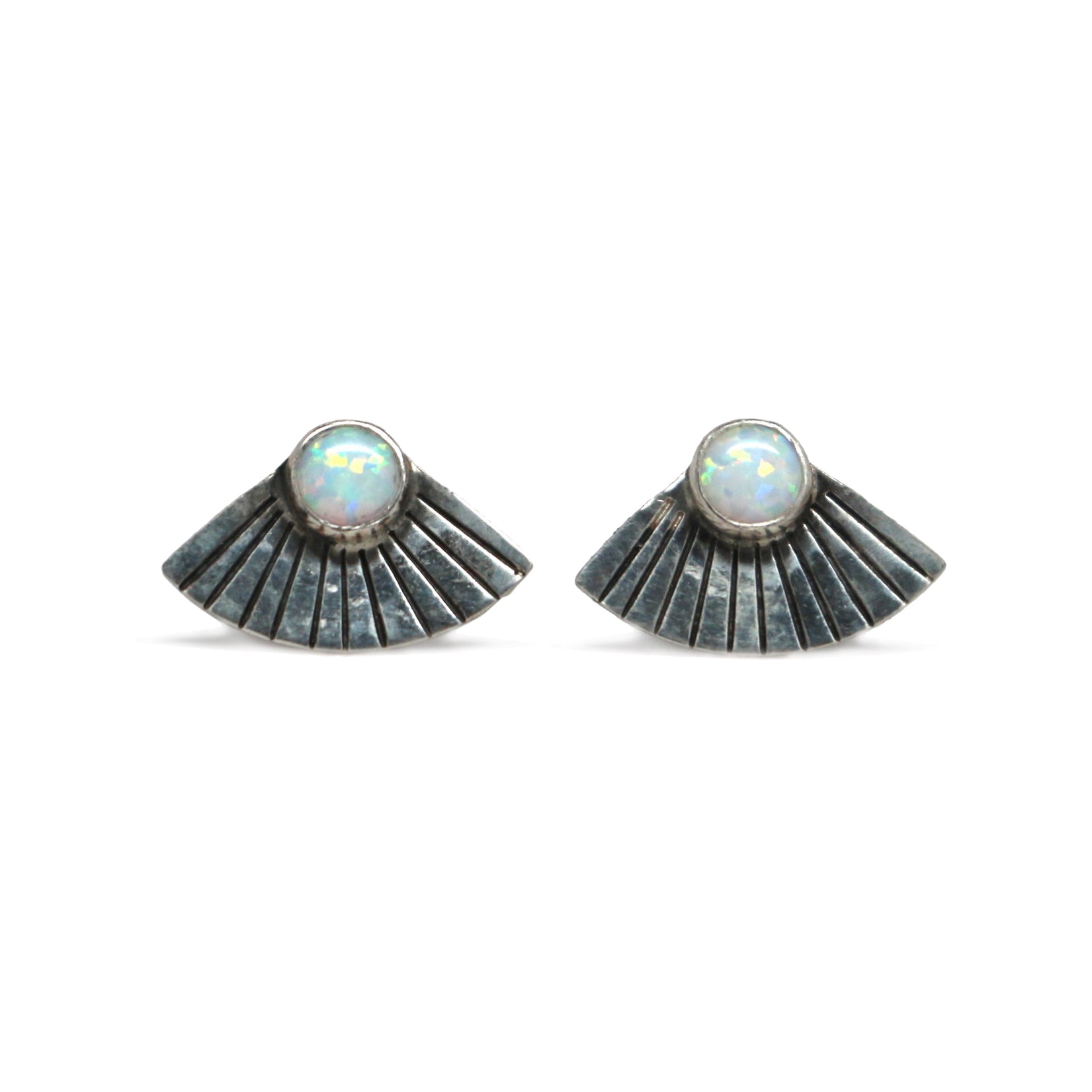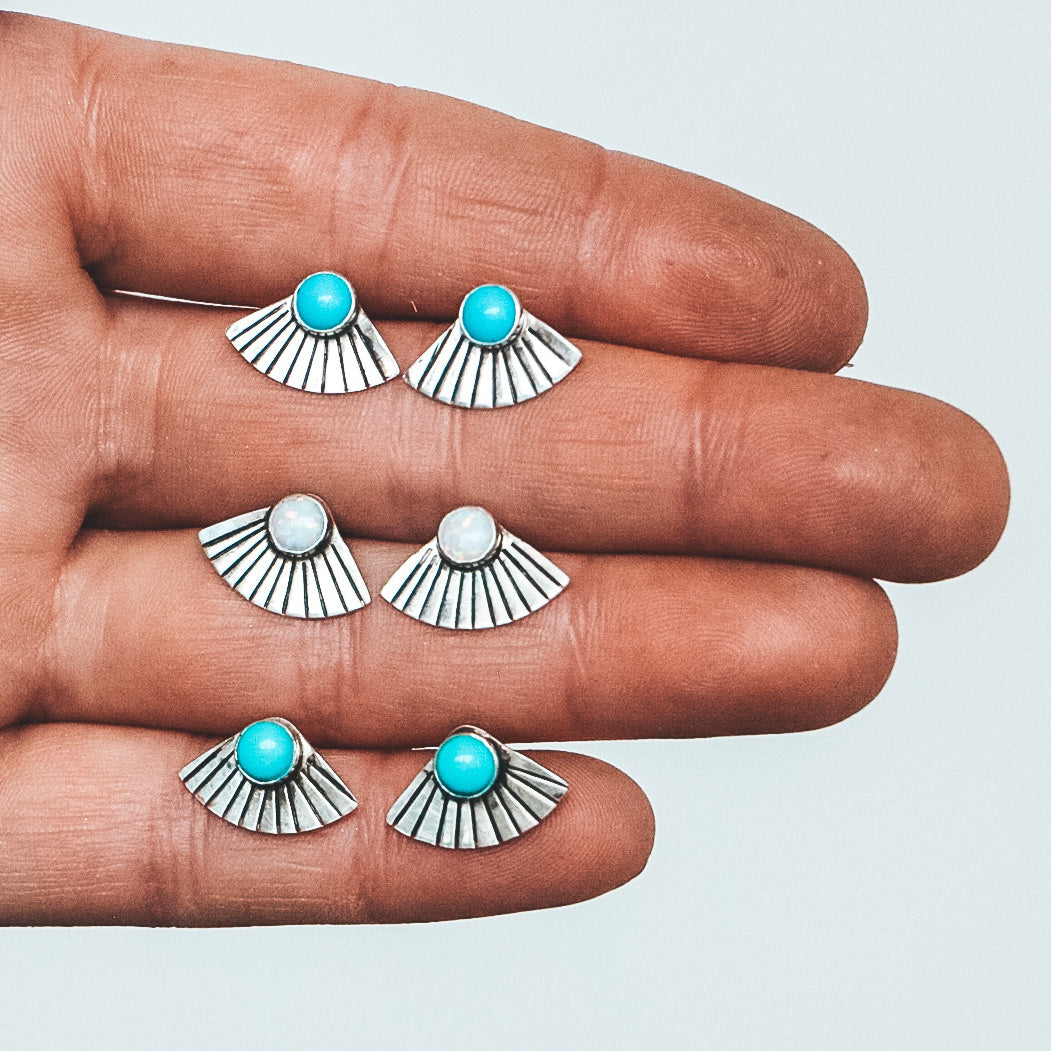 The Original Fan Studs - White Opal
These little Fan Studs were Mineral + Mine's first creation with our signature sunburst pattern, and are perfect for daily wear!
Each pair of studs is hand-stamped, so the radial sunburst pattern will vary slightly with each pair. This listing shows the exact pair(s) available.
This pair features sparkling white synthetic opals; synthetic or lab-grown opals have the exact same structural makeup as opals found in nature, but are stronger and less likely to crack when set into jewelry.
Earrings measure approximately 16mm at the widest, and the stone is 5mm. For reference, 5mm is about the size of a lentil.
Jewelry Care
Sizing
Shipping
Packaging
Jewelry Care
Sizing
Shipping
Packaging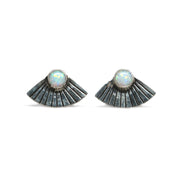 The Original Fan Studs - White Opal