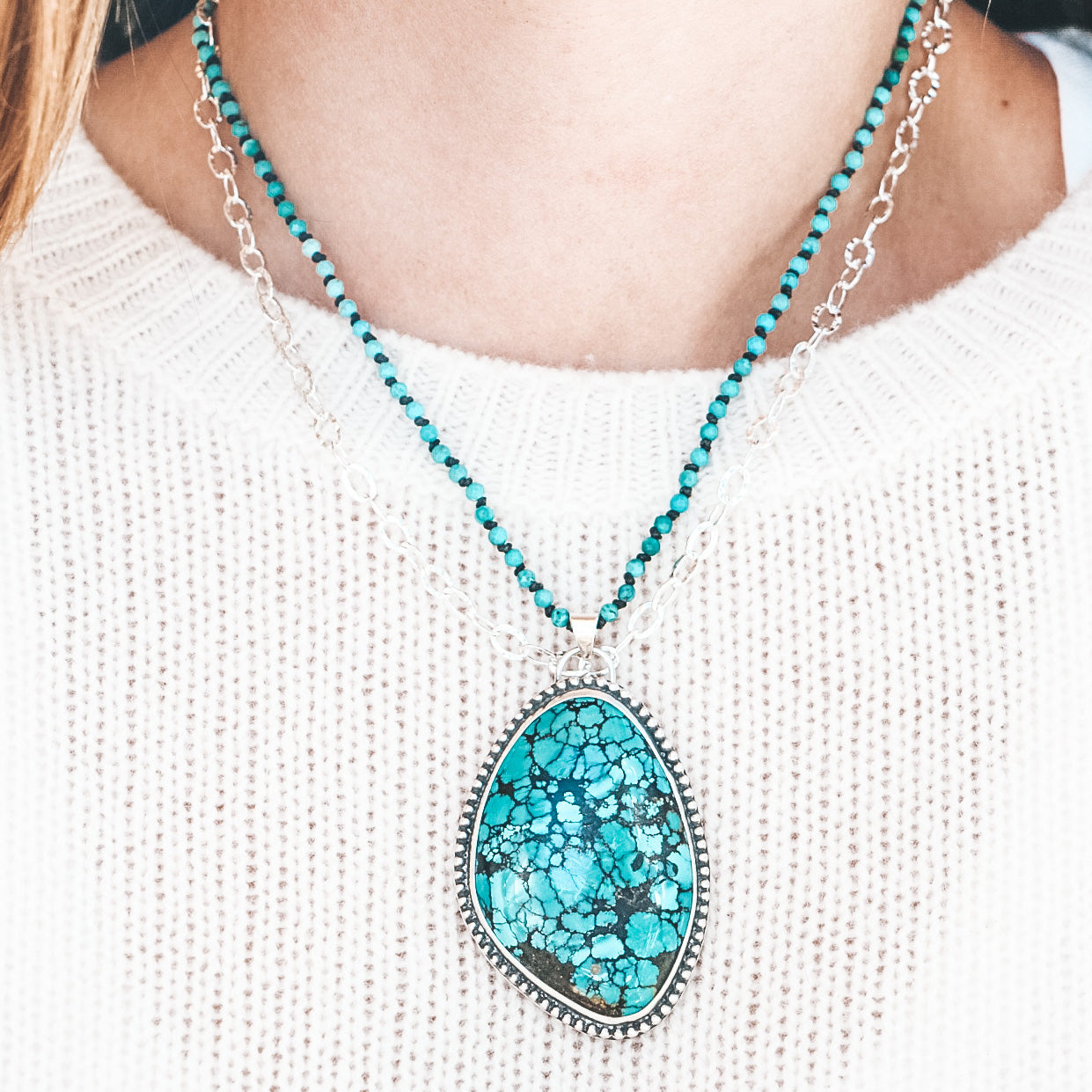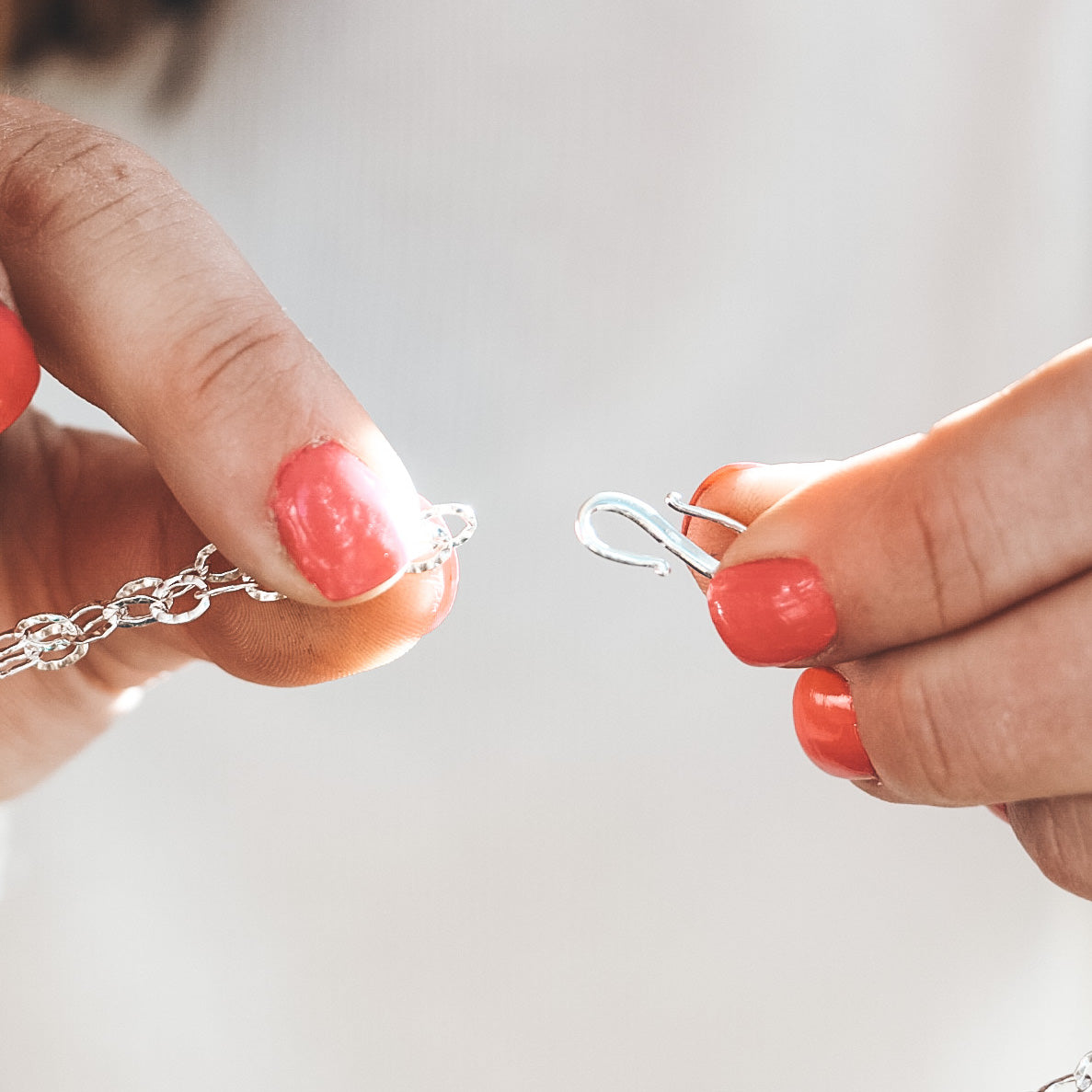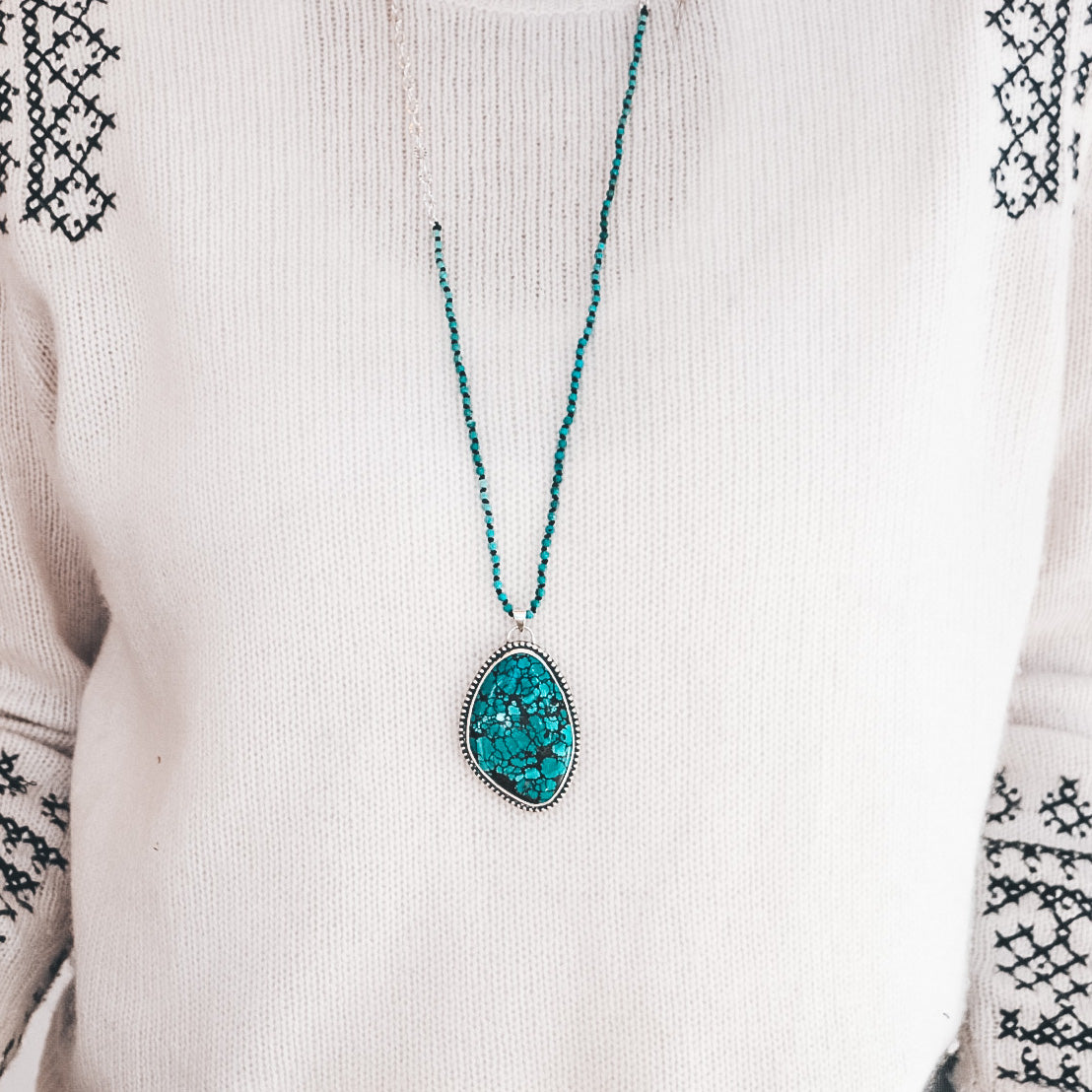 Hubei Turquoise Necklace #3
This necklace features a brilliant Hubei Turquoise, mined in Hubei Province, China. The stone is varying shades of teal with black webbing. This piece is hand crafted from sterling silver and fine silver, and can be worn either long or short.
The 2.5" pendant is suspended on a mixed chain, which is part gemstones and part sterling silver. The gemstone portion of the chain consists of sleeping beauty turquoise stones which are hand-knotted into silk. The piece can be worn doubled by using the included s-hook (see photos), which is a handy removable clasp. The chain measures 33."
Please keep in mind that chain lengths fall differently on bodies of varying builds and shapes. 
This necklace comes with a silver polish cloth.
Jewelry Care
Sizing
Shipping
Packaging
Jewelry Care
Sizing
Shipping
Packaging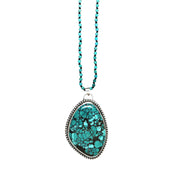 Hubei Turquoise Necklace #3