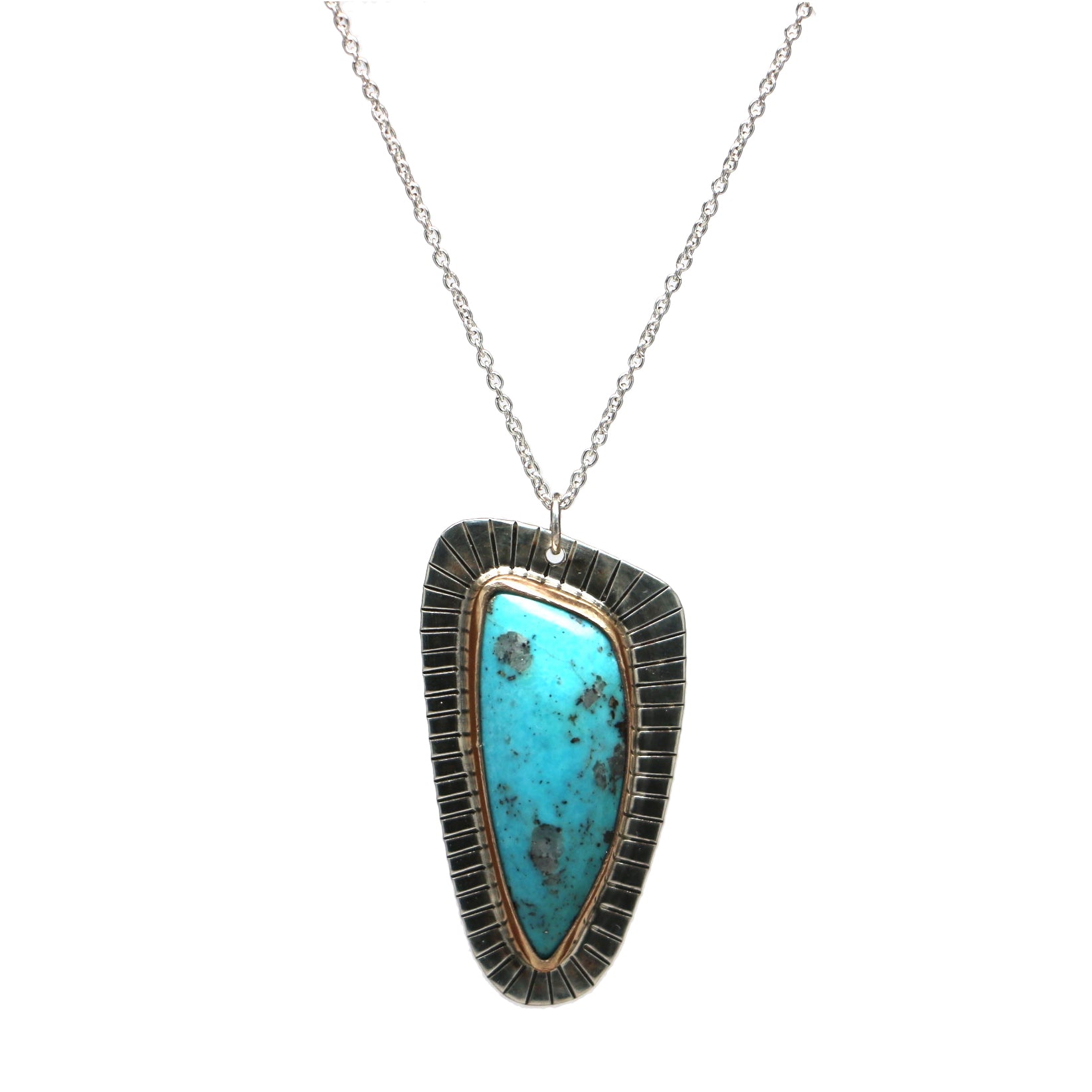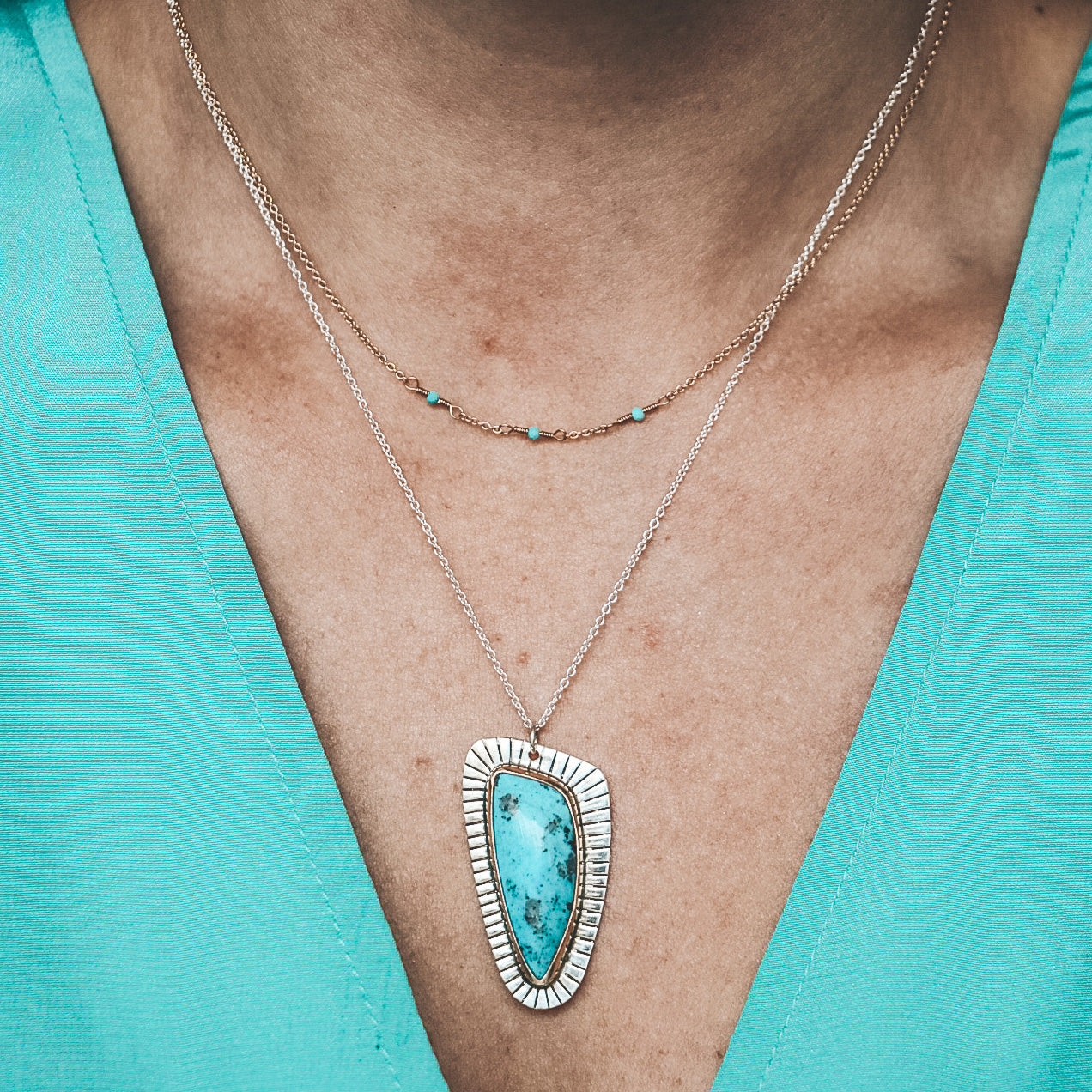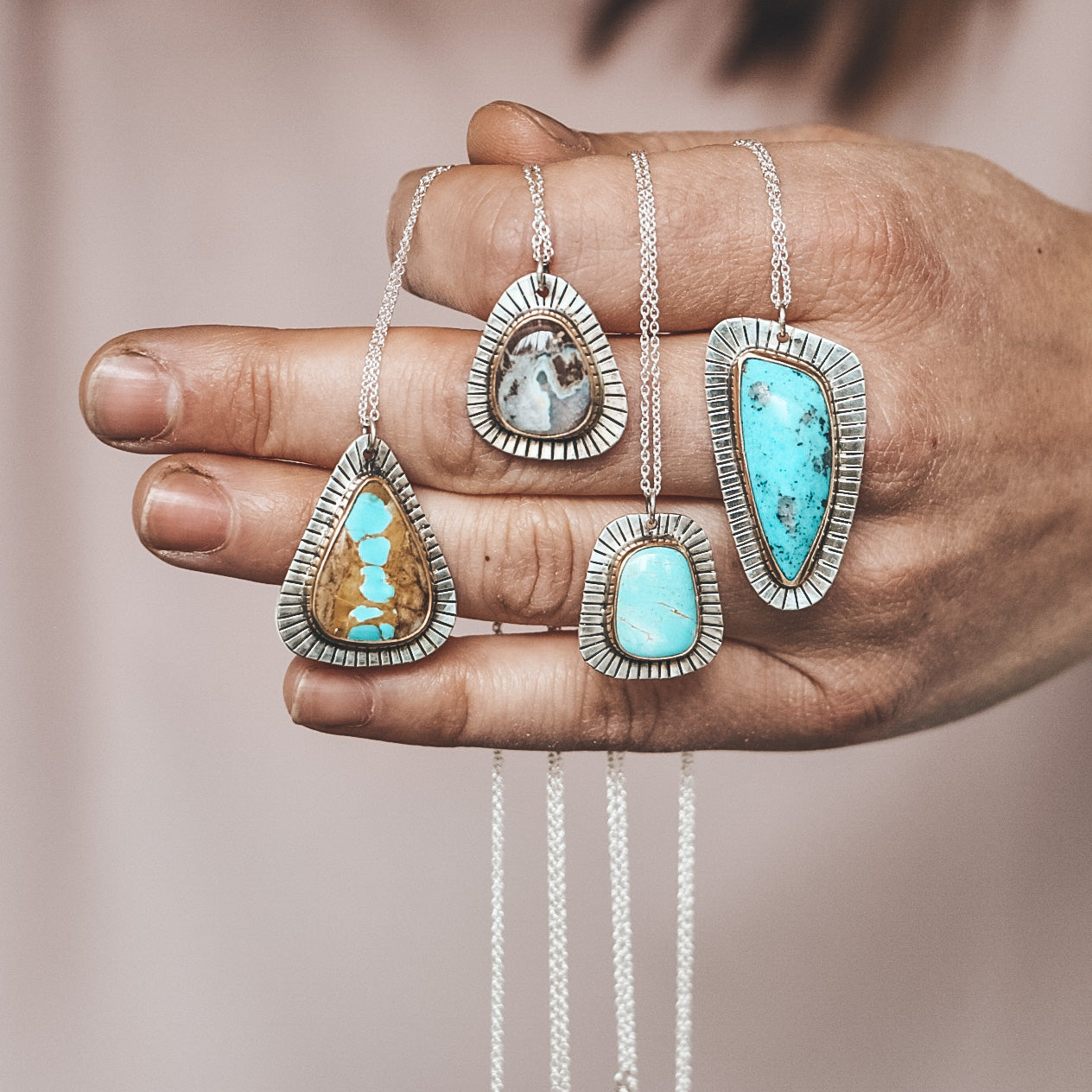 Kingman Turquoise Necklace #2
This mixed metal necklace features Kingman Turquoise set in a 14k gold filled bezel with a sterling silver backplate. This variety of turquoise, mined in the USA, is brilliant teal in color with natural grey inclusions. These grey flecks are traces of other minerals growing alongside the turquoise - in this case, pyrite. The pendant measures 20mm wide by 36mm tall, and is shown modeled on a 17" chain.
This necklace will be completed at the length of your choice on a delicate sterling silver chain. Chain options from 15" - 20" are listed in the dropdown menu; for a longer chain length, select "alternate length" and we will contact you. An upcharge will apply for longer chains. Please keep in mind that chain lengths will hang differently on bodies of varying heights and builds; ie: the modeled length may hang longer or shorter on your particular neck. Our recommendation is to measure a necklace that you already own when selecting your chain length. 
This necklace comes with a silver polish cloth.
Jewelry Care
Sizing
Shipping
Packaging
Jewelry Care
Sizing
Shipping
Packaging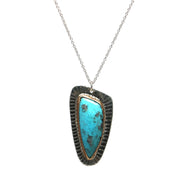 Kingman Turquoise Necklace #2