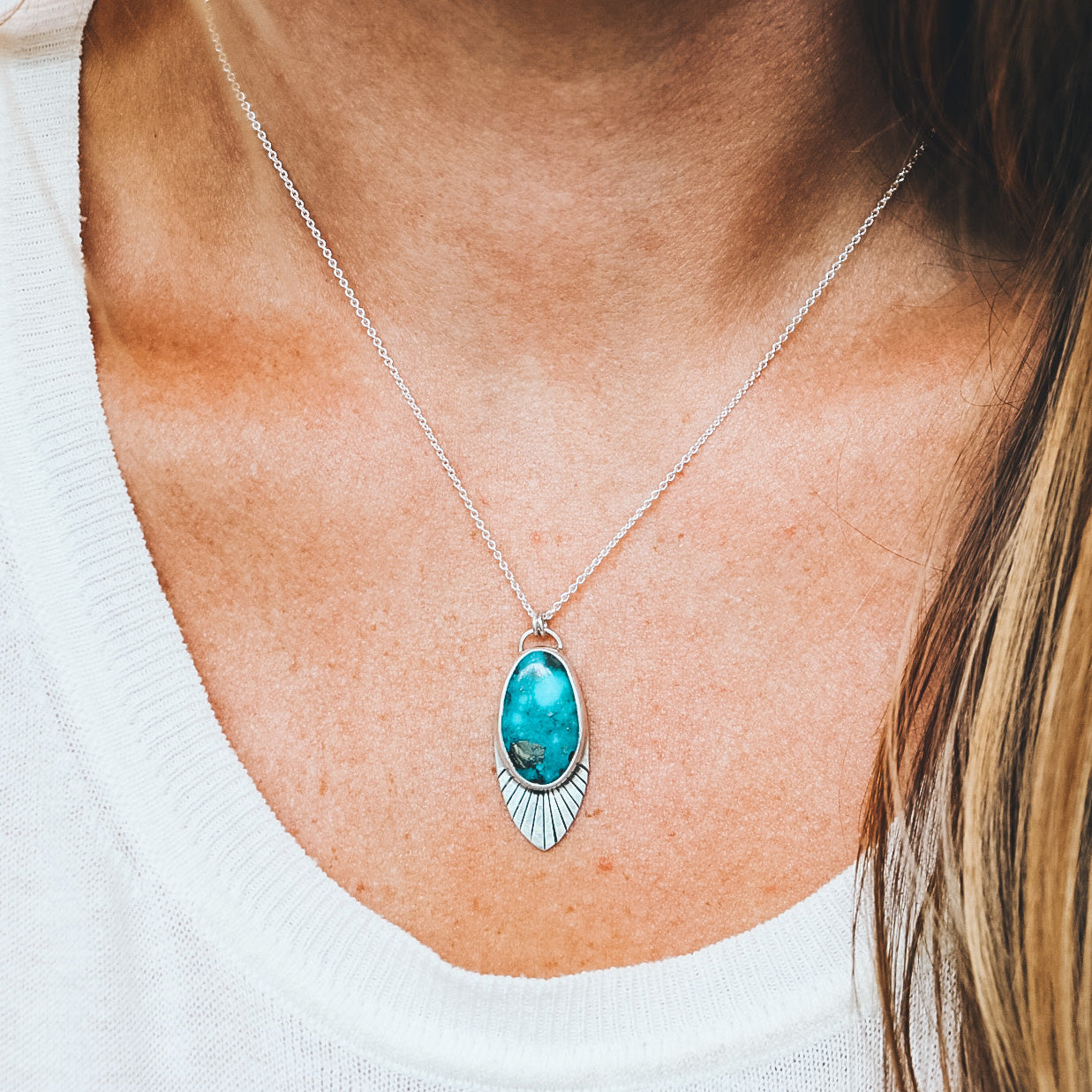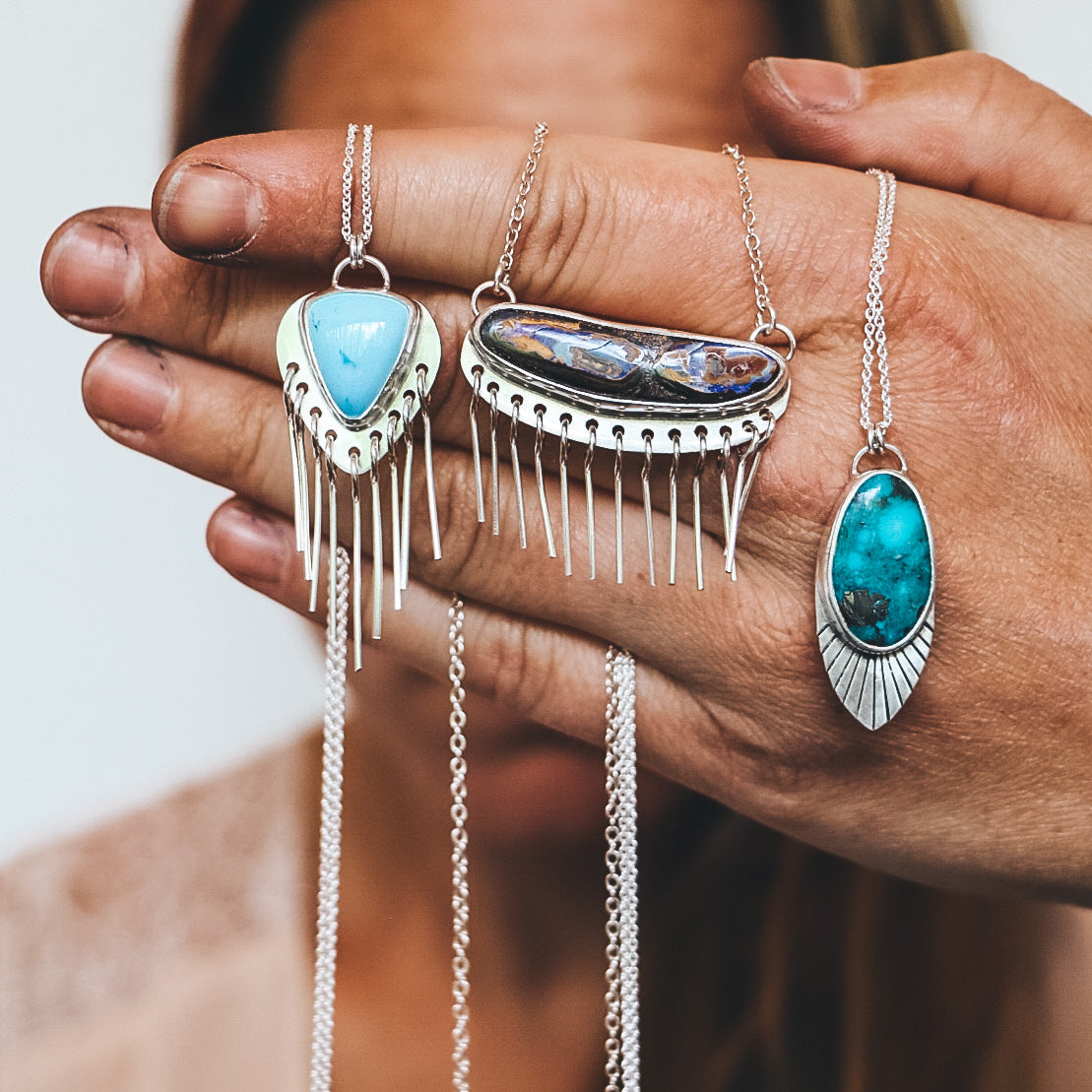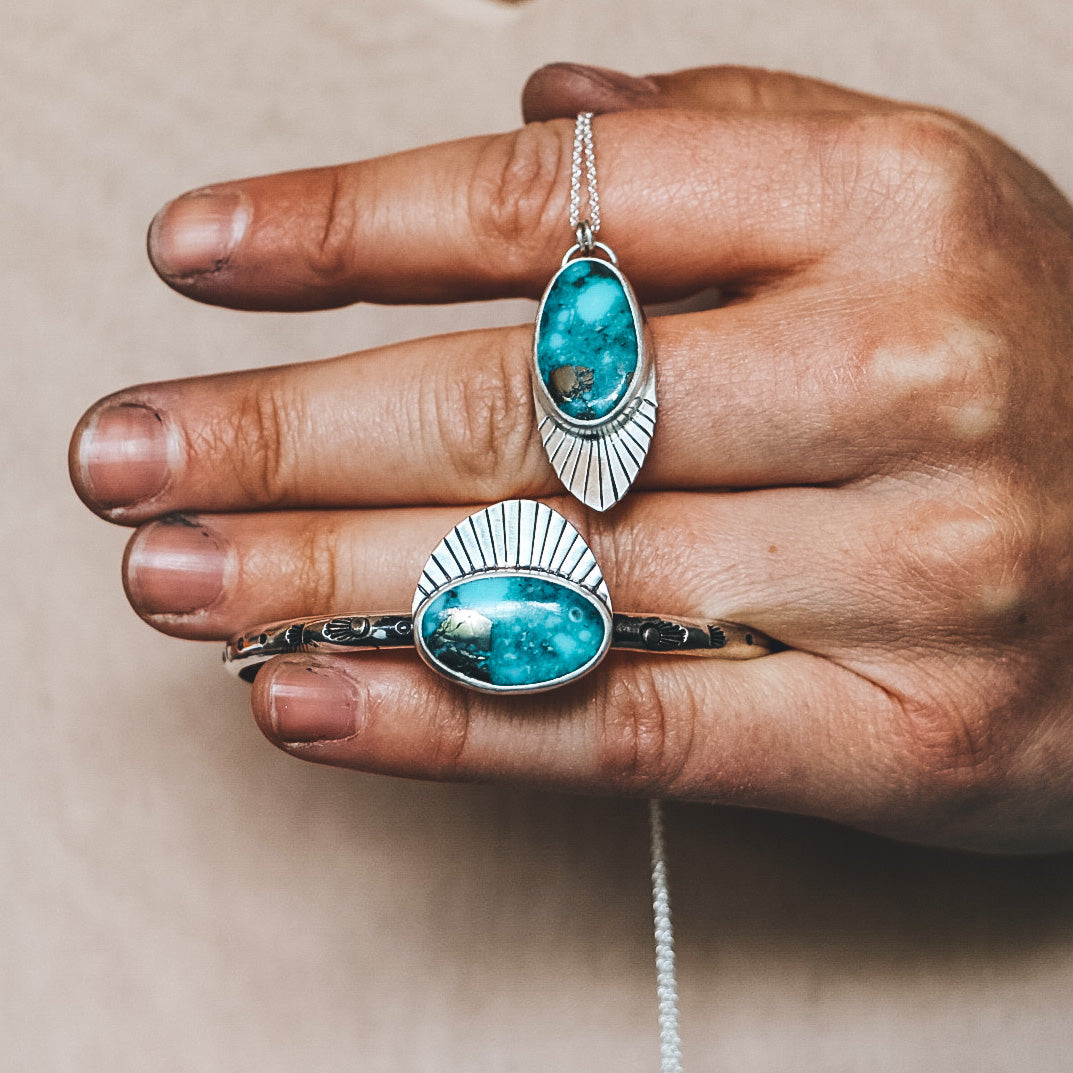 Kingman Turquoise Necklace #5
This necklace features Kingman Turquoise, mined in Arizona. This top quality stone is polished to a high shine, and has natural flecks of pyrite inclusions. The pendant measures 32mm tall by 14mm wide, and is modeled on a 16" chain.
This necklace will be completed at the length of your choice on a delicate sterling silver chain. Chain options from 15" - 20" are listed in the dropdown menu; for a longer chain length, select "alternate length" and we will contact you. An upcharge will apply for chains longer than 20," in increments of $3 per additional inch.
Please keep in mind that chain lengths fall differently on bodies of varying builds and shapes; the modeled chain length may fall shorter or longer on your particular neck. We recommend measuring a necklace that you already own when selecting a chain length.
This necklace comes with a silver polish cloth.
Jewelry Care
Sizing
Shipping
Packaging
Jewelry Care
Sizing
Shipping
Packaging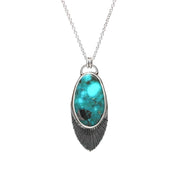 Kingman Turquoise Necklace #5