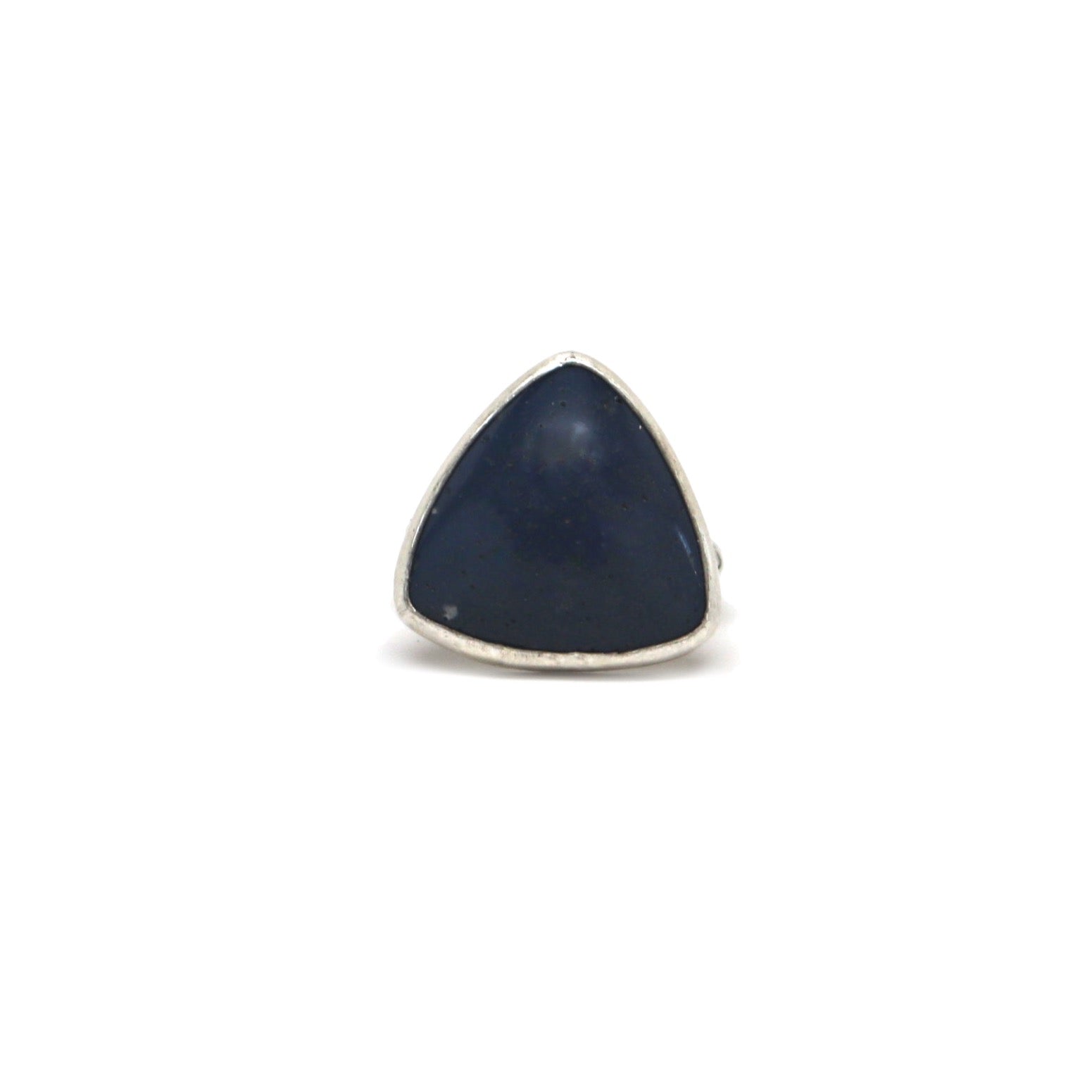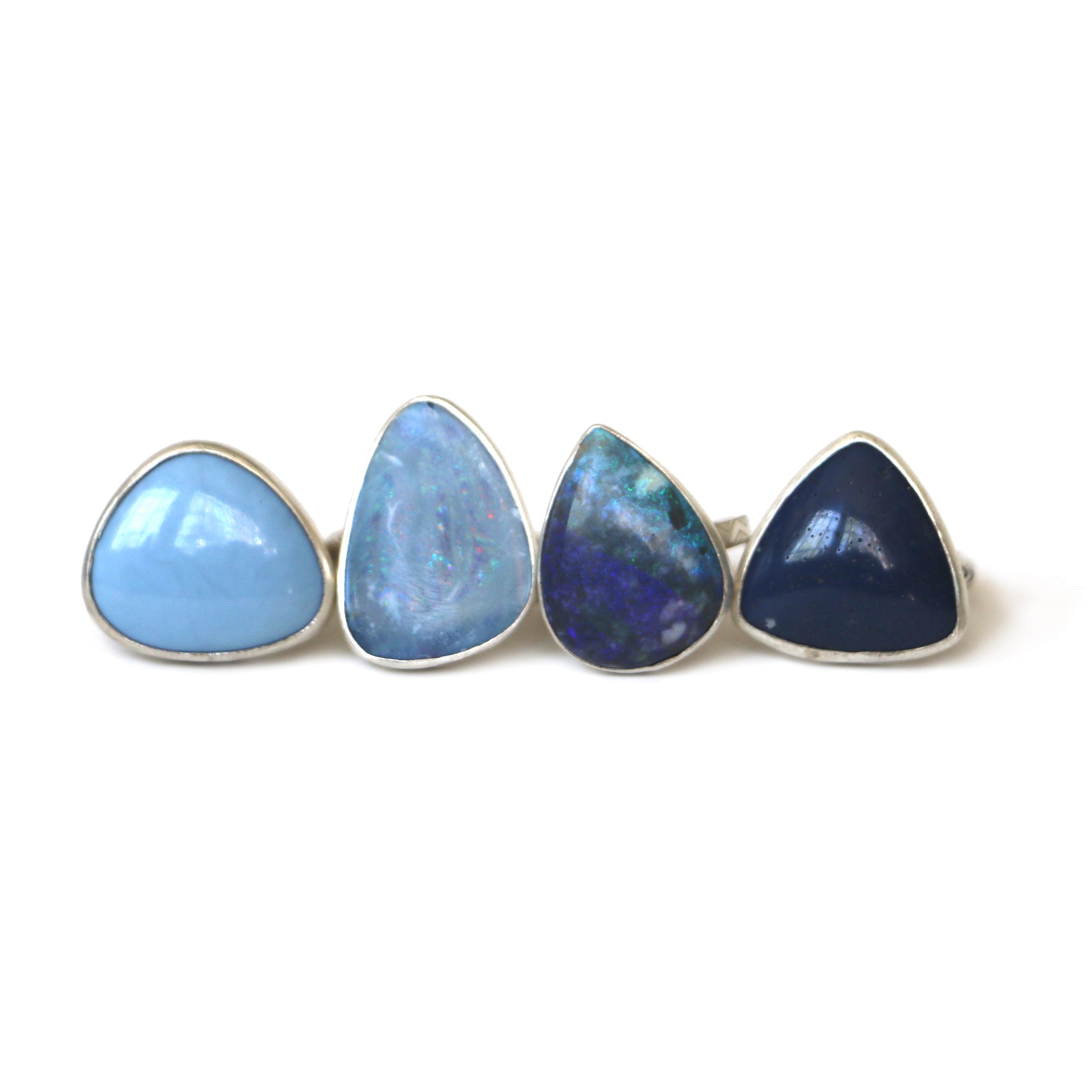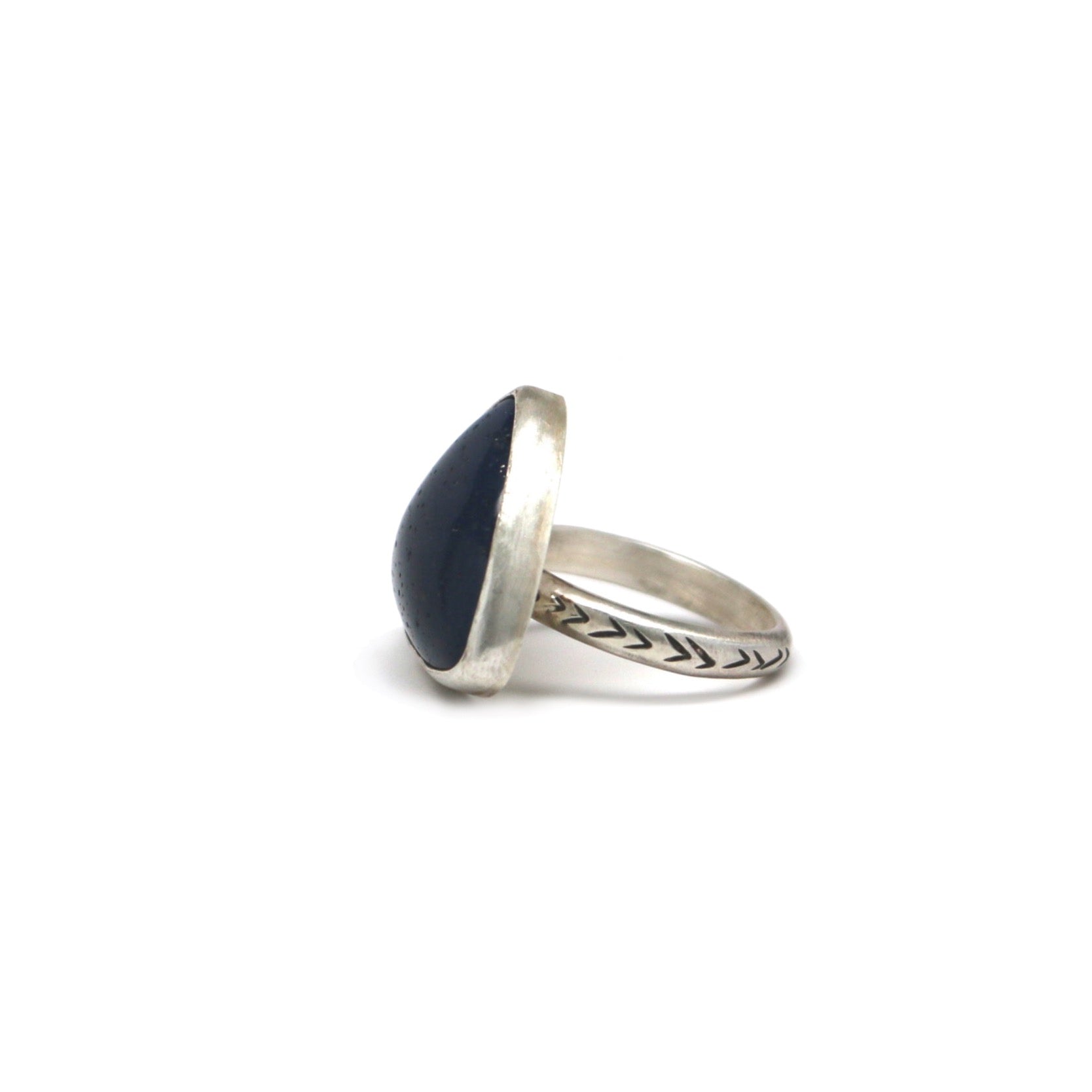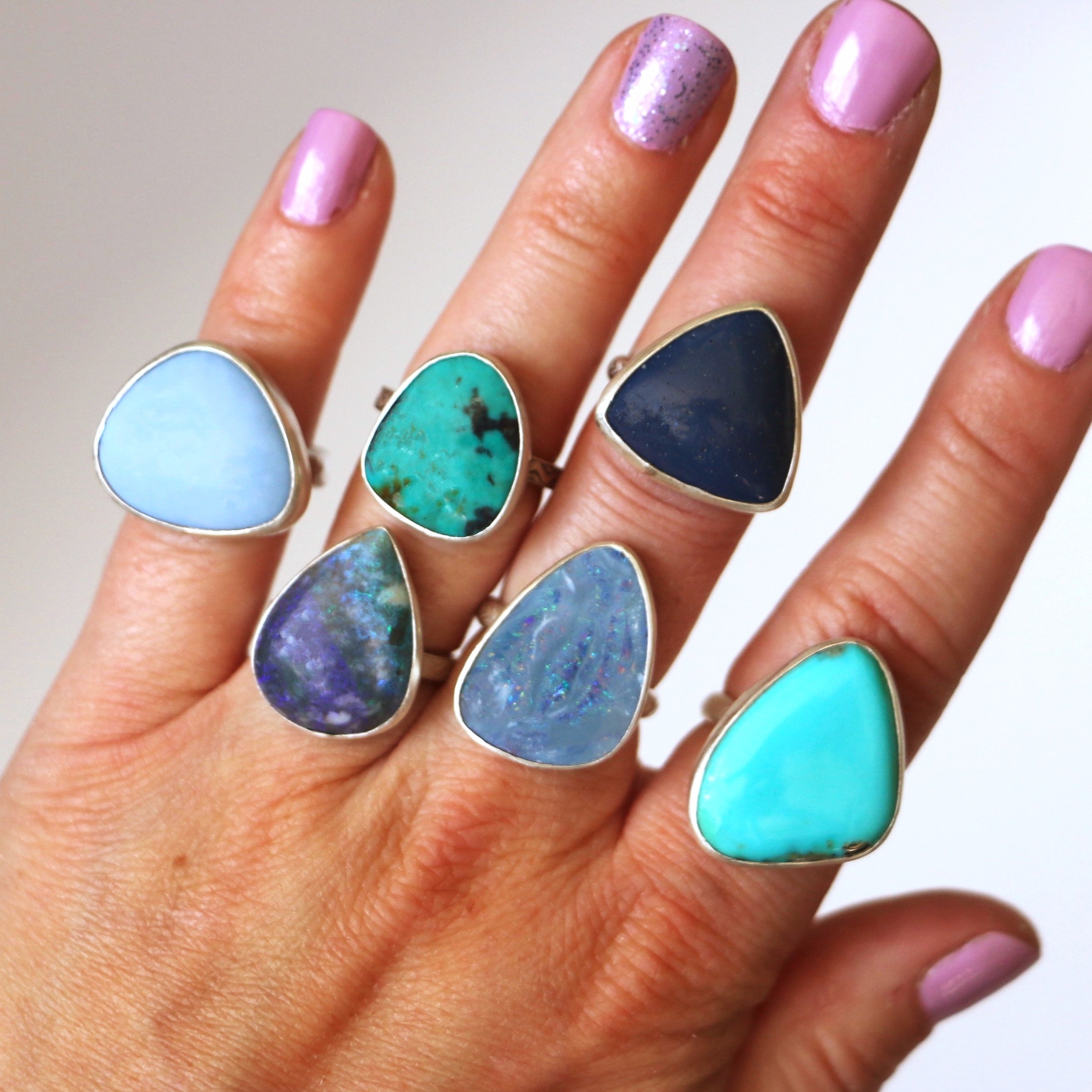 Leland Blue Ring - Size 7.5
This deep navy Leland Blue is set in sterling silver and has a textured band. Leland blue is a stone-like slag found in northern Michigan. Leland Blue, a byproduct of smelting, can be found along the shores of Lake Superior. The stone-like material has natural bubbles and color variation. This particular piece has a grey freckle in the bottom left corner, and micro-sized bubbles that are difficult to capture in photos.
Size 7.5
This piece comes with a Sunshine Cloth for polishing.
Jewelry Care
Sizing
Shipping
Packaging
Jewelry Care
Sizing
Shipping
Packaging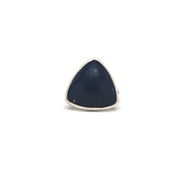 Leland Blue Ring - Size 7.5