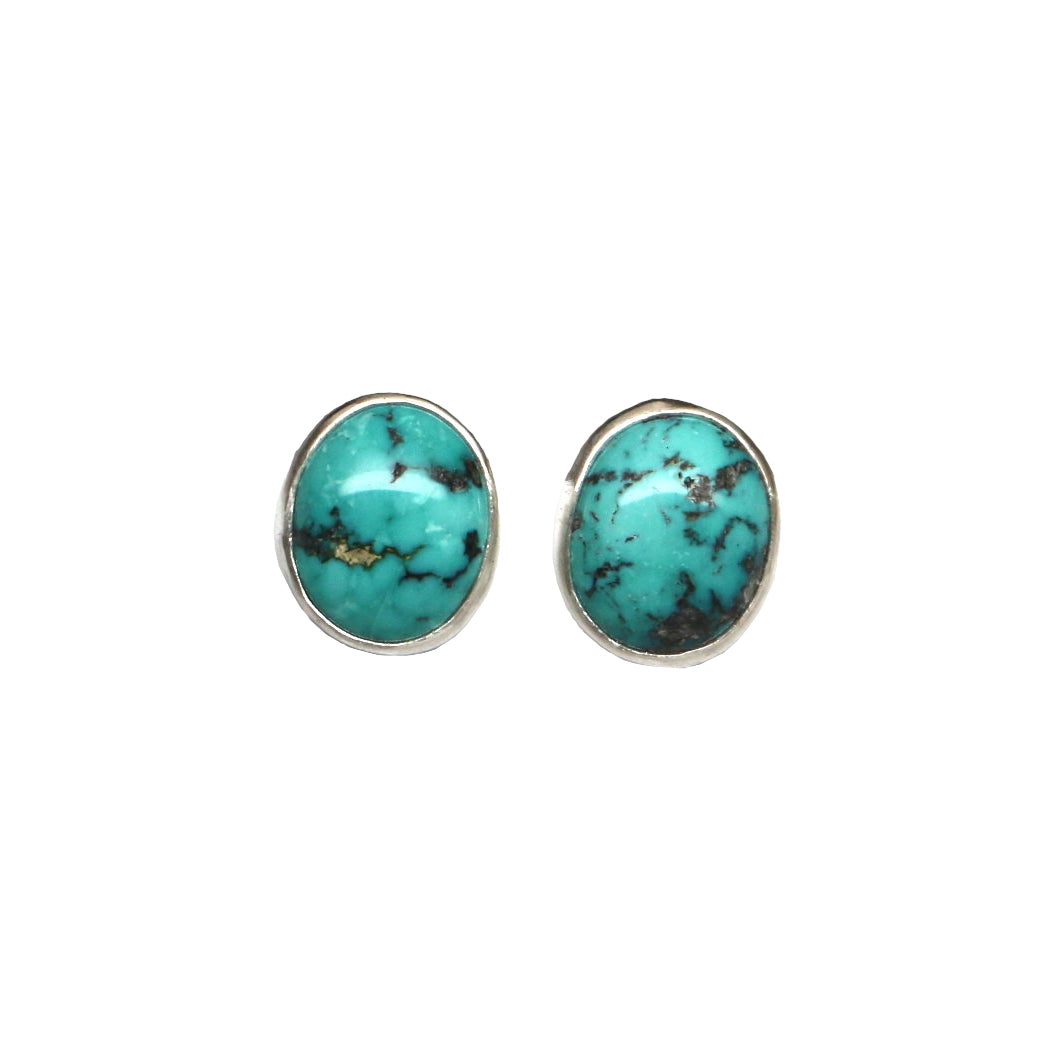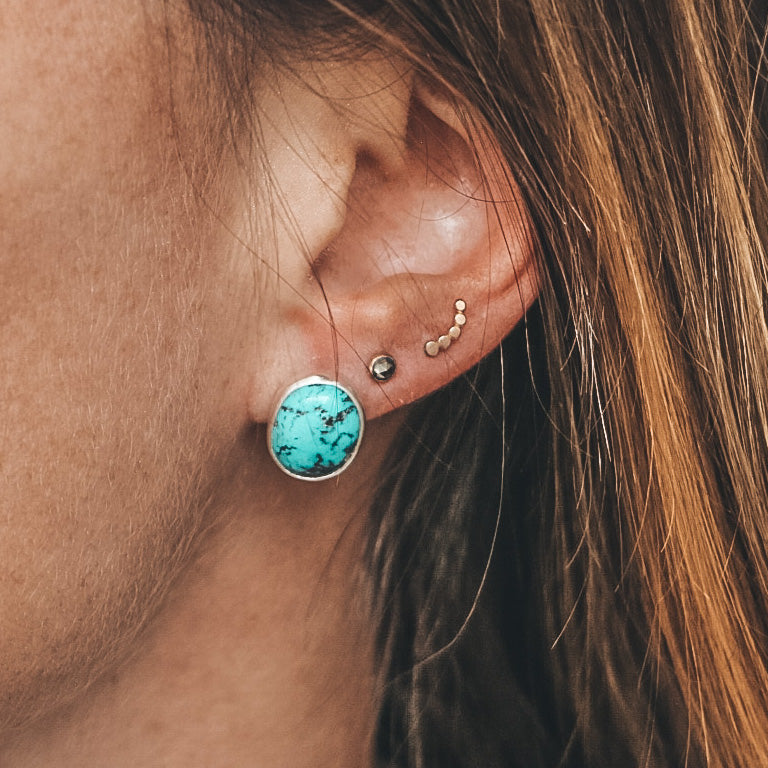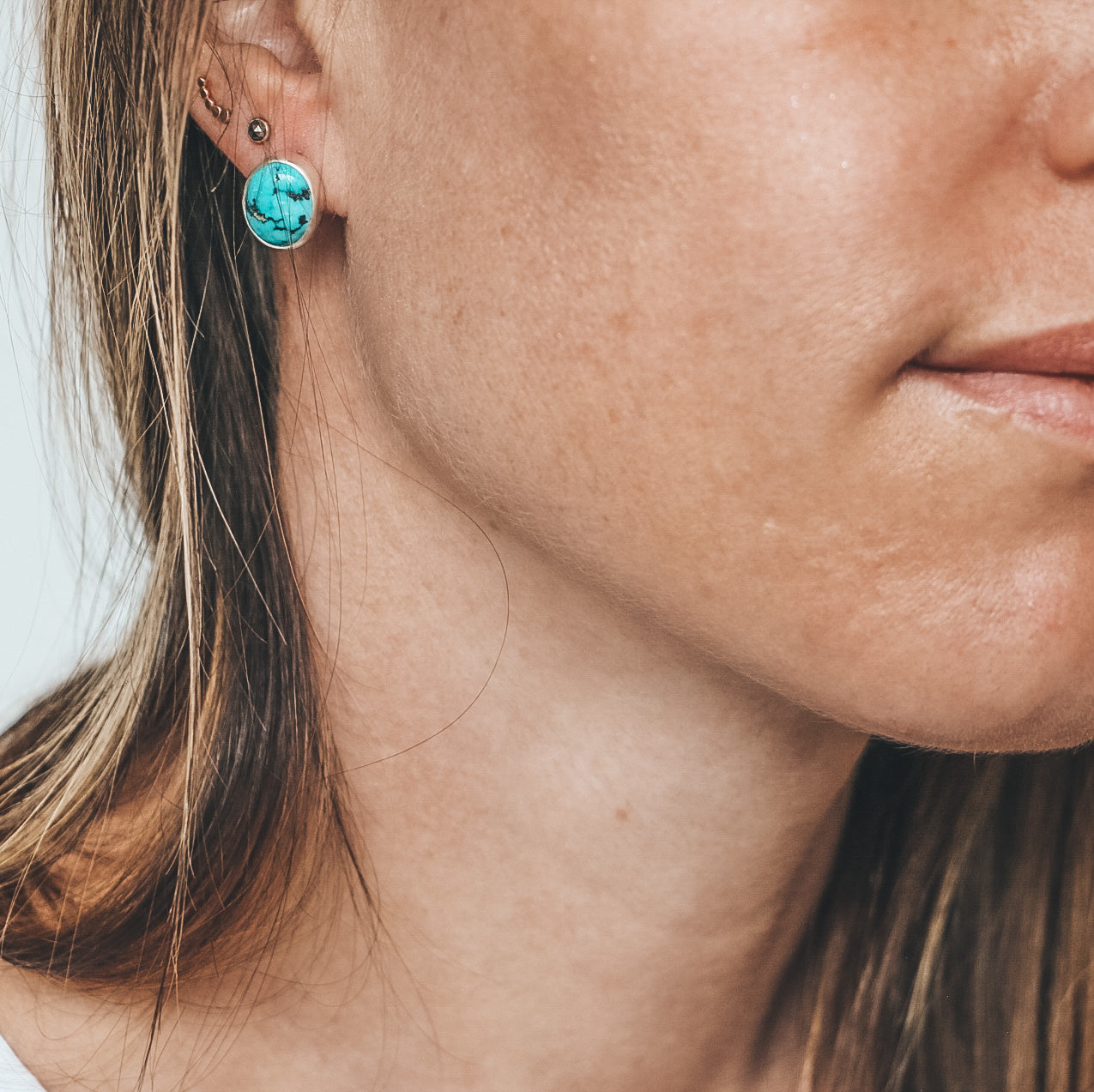 Organic Studs - Ma'anshan Turquoise
These 'sister' stones are paired for similarity and for their complementary natural look. The stones are hand-chosen and matched, and are completely one of a kind. Ma'anshan Turquoise is bright teal in color with natural grey and included matrix. The variated patterns in these stones make them, in our opinion, perfectly imperfect.
The stones measure approximately 11mm wide by 13mm tall, and are set in sterling silver and fine silver.
These studs come with a silver polish cloth.
Jewelry Care
Sizing
Shipping
Packaging
Jewelry Care
Sizing
Shipping
Packaging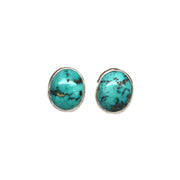 Organic Studs - Ma'anshan Turquoise