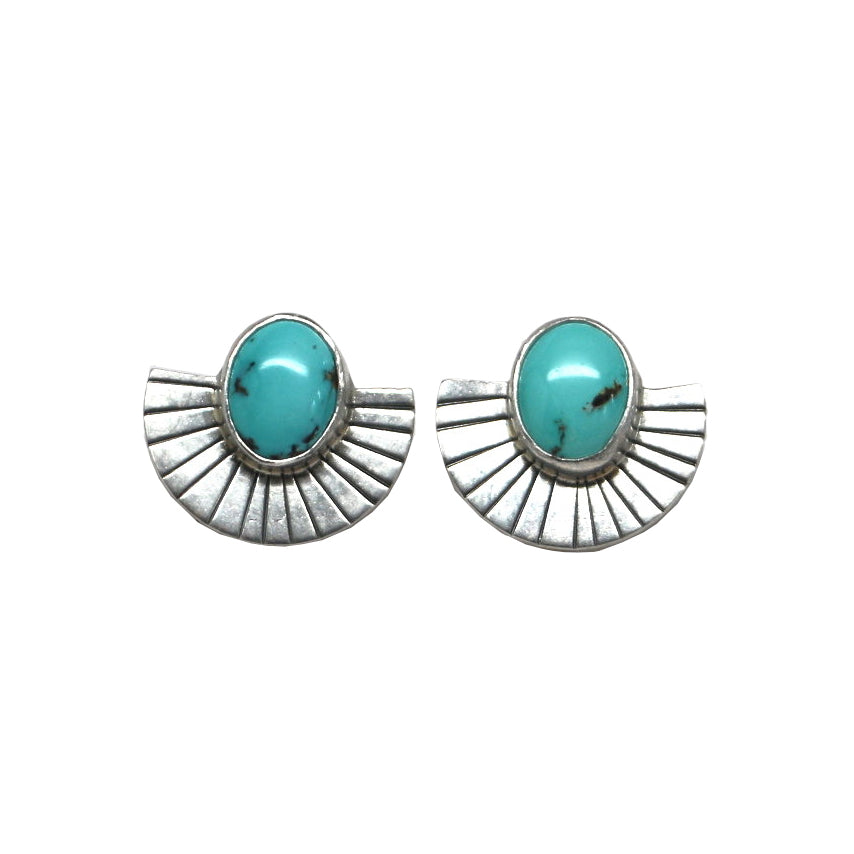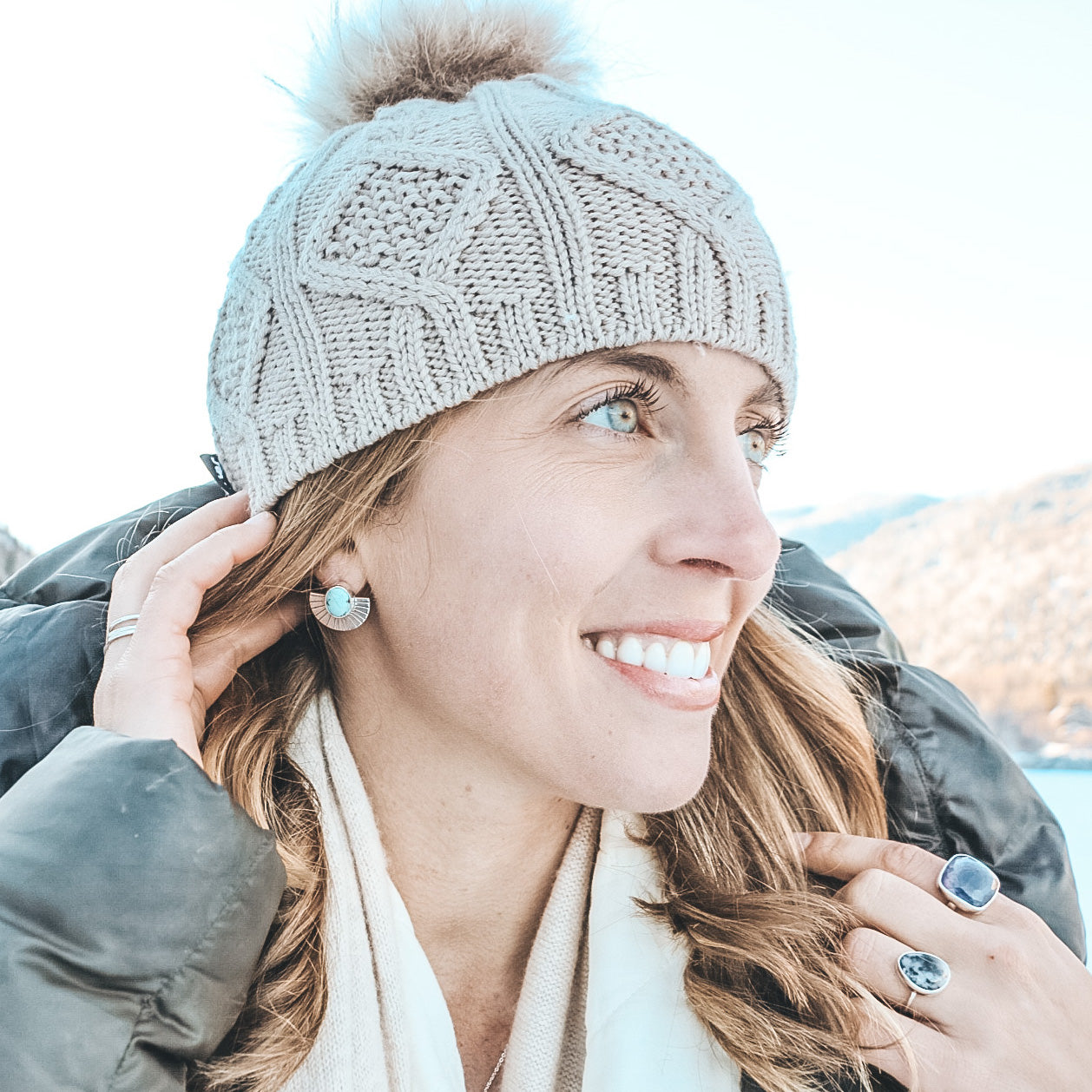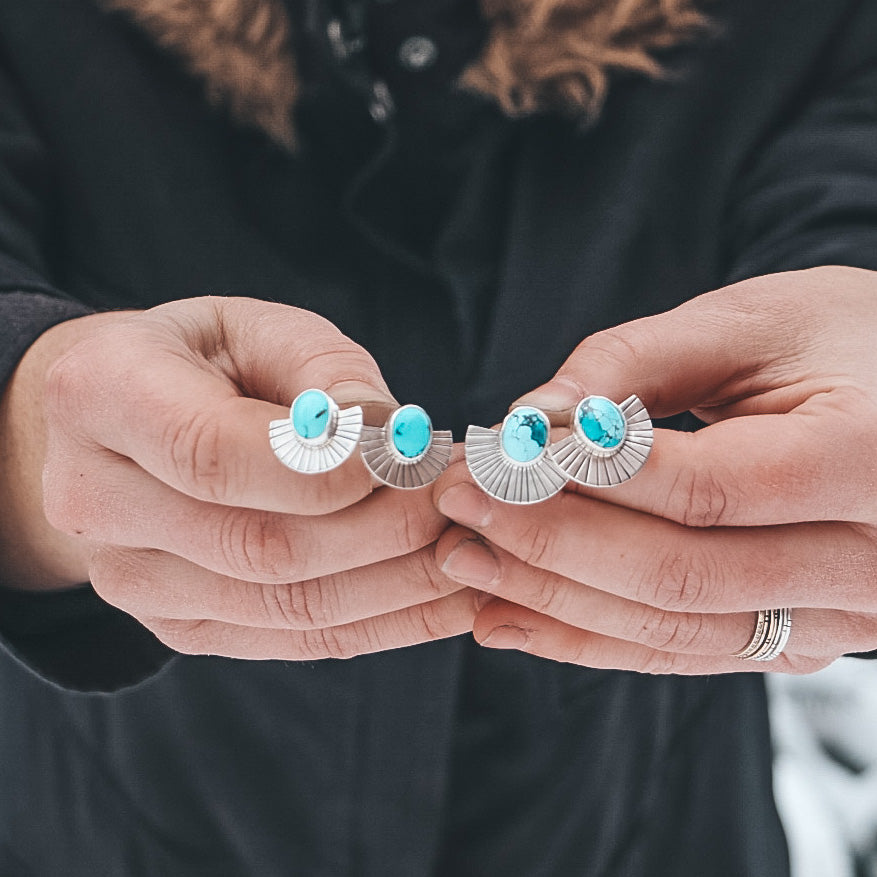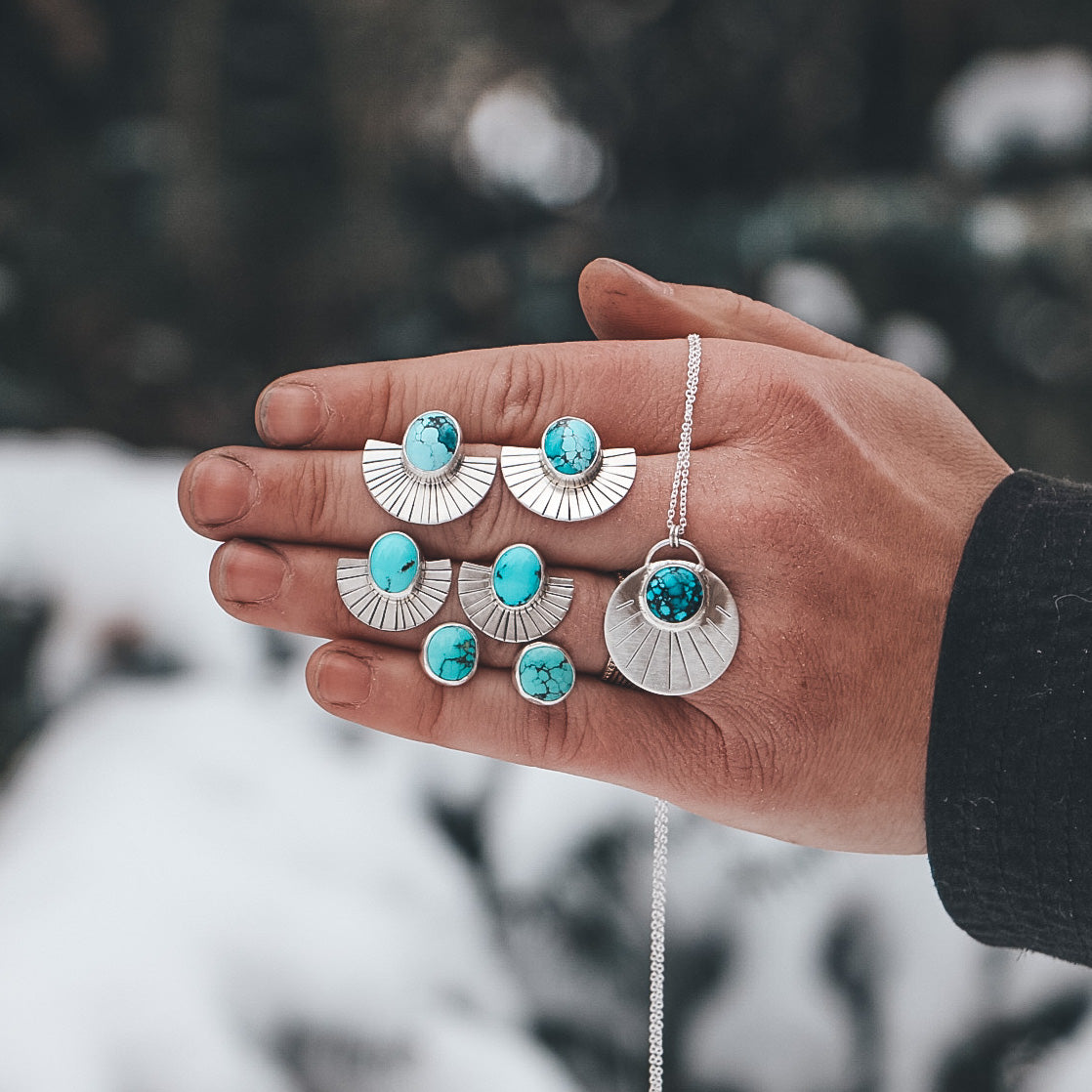 Ma'anshan Turquoise Statement Fan Studs #2
These statement fan studs feature Ma'anshan turquoise, mined in the Ma'anshan region of China. This variety of turquoise is bright teal in color with natural black and brown veining.
Each element of these studs are carefully crafted from silver sheet and wire, and the precise fan pattern is meticulously created by hand.
The studs measure 16mm tall by 19mm wide, and are set in sterling silver and fine silver.
In the 3rd photo, this pair is shown on the left. In the last photo, this pair is shown in the middle.
These earrings come with a silver polish cloth.
Jewelry Care
Sizing
Shipping
Packaging
Jewelry Care
Sizing
Shipping
Packaging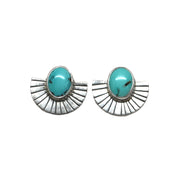 Ma'anshan Turquoise Statement Fan Studs #2