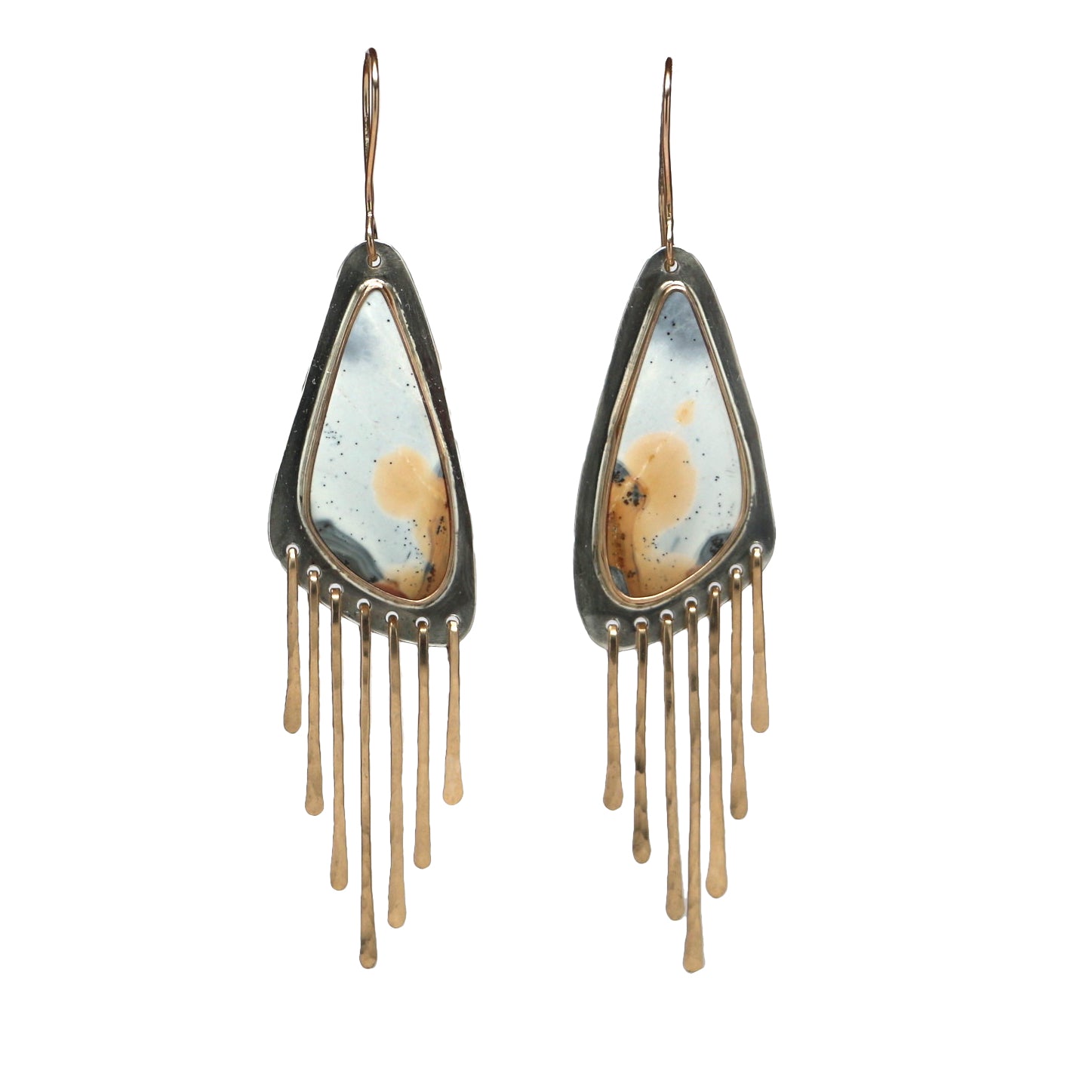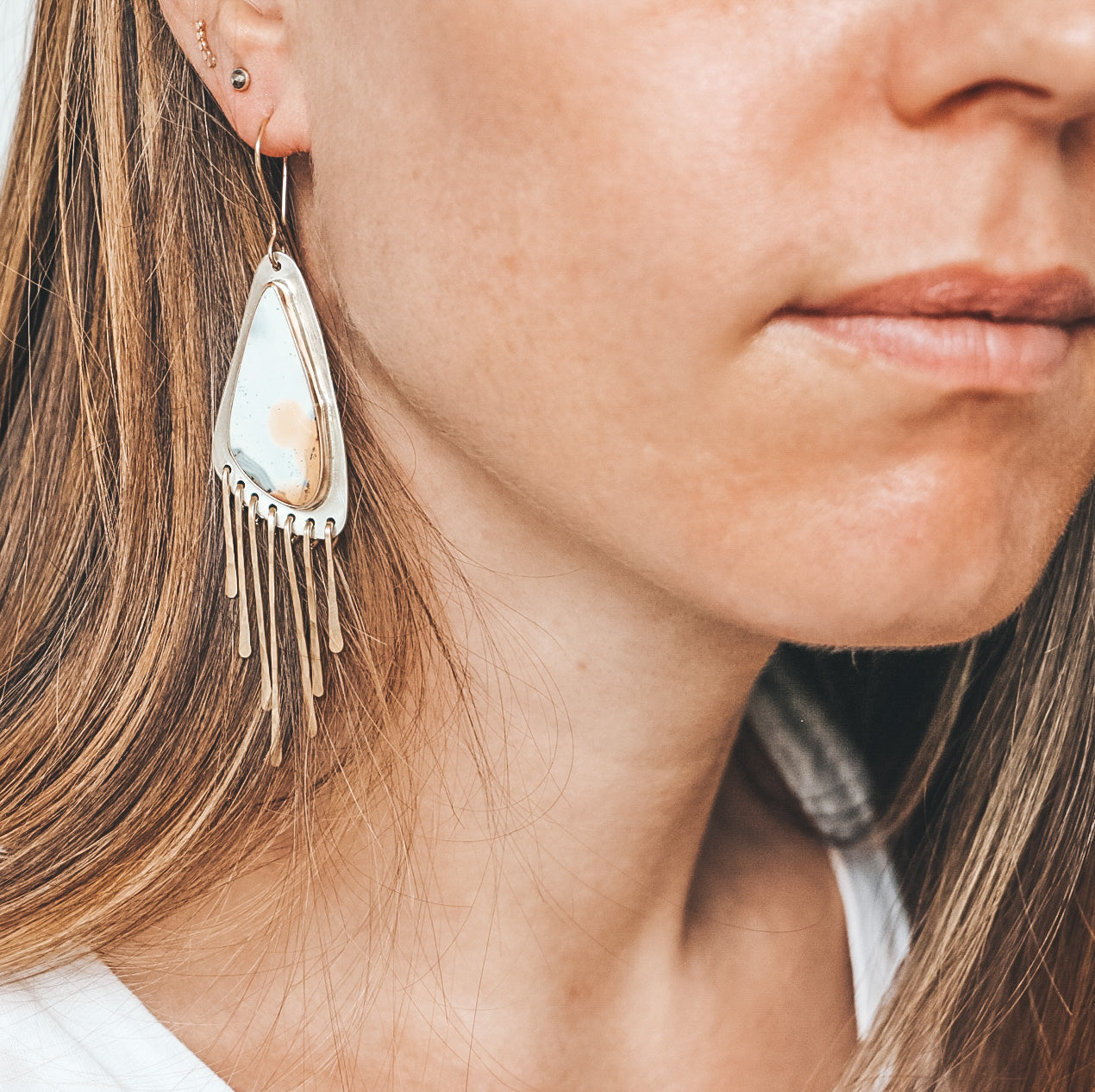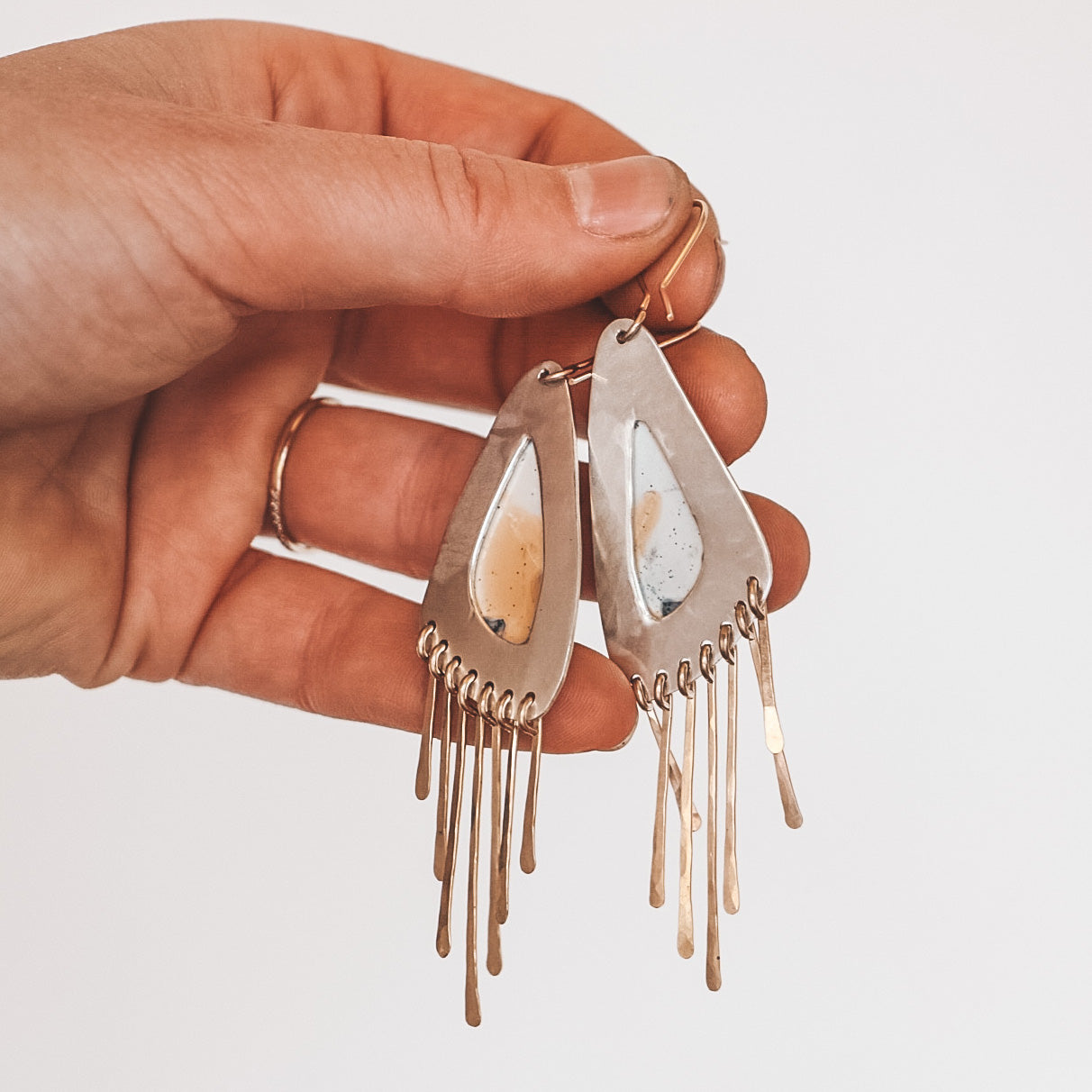 Maligano Jasper Fringies - Mixed Metals
These gorgeous mixed metal Maligano Jasper fringe earrings have incredible movement and are completely one of a kind! 
The natural jasper stones are light grey in color with flecks of dark grey and highlights of creamsicle-orange. These earrings measure 3.75" in length and are set on a sterling silver backplate with 14k gold filled bezel, fringe, and earwires. The sterling backplates have hand-sawn cutouts, which show off the back of the stones and reduce some weight in the earrings.
These earrings come with a silver polish cloth.
Jewelry Care
Sizing
Shipping
Packaging
Jewelry Care
Sizing
Shipping
Packaging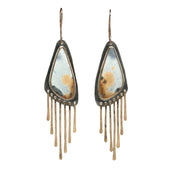 Maligano Jasper Fringies - Mixed Metals