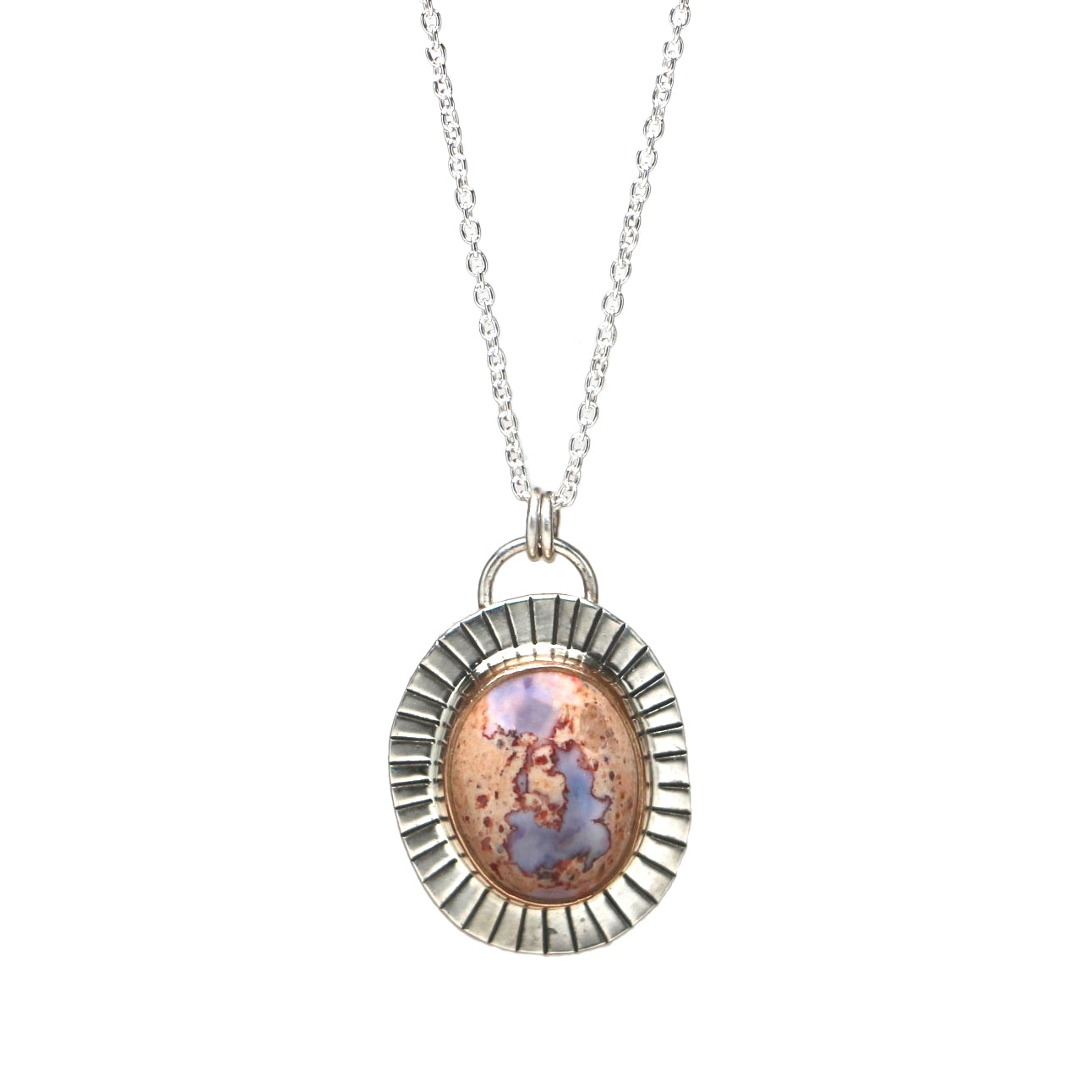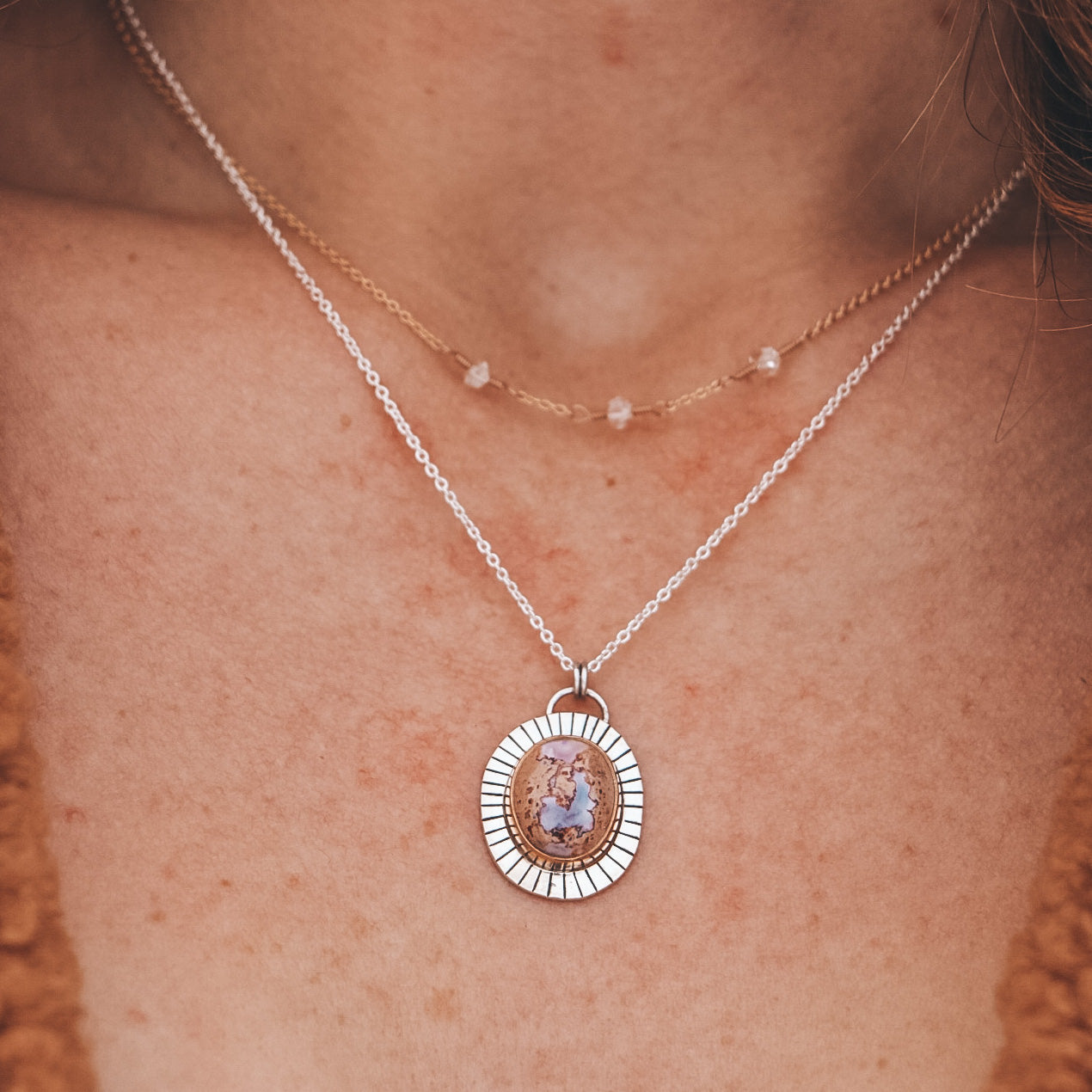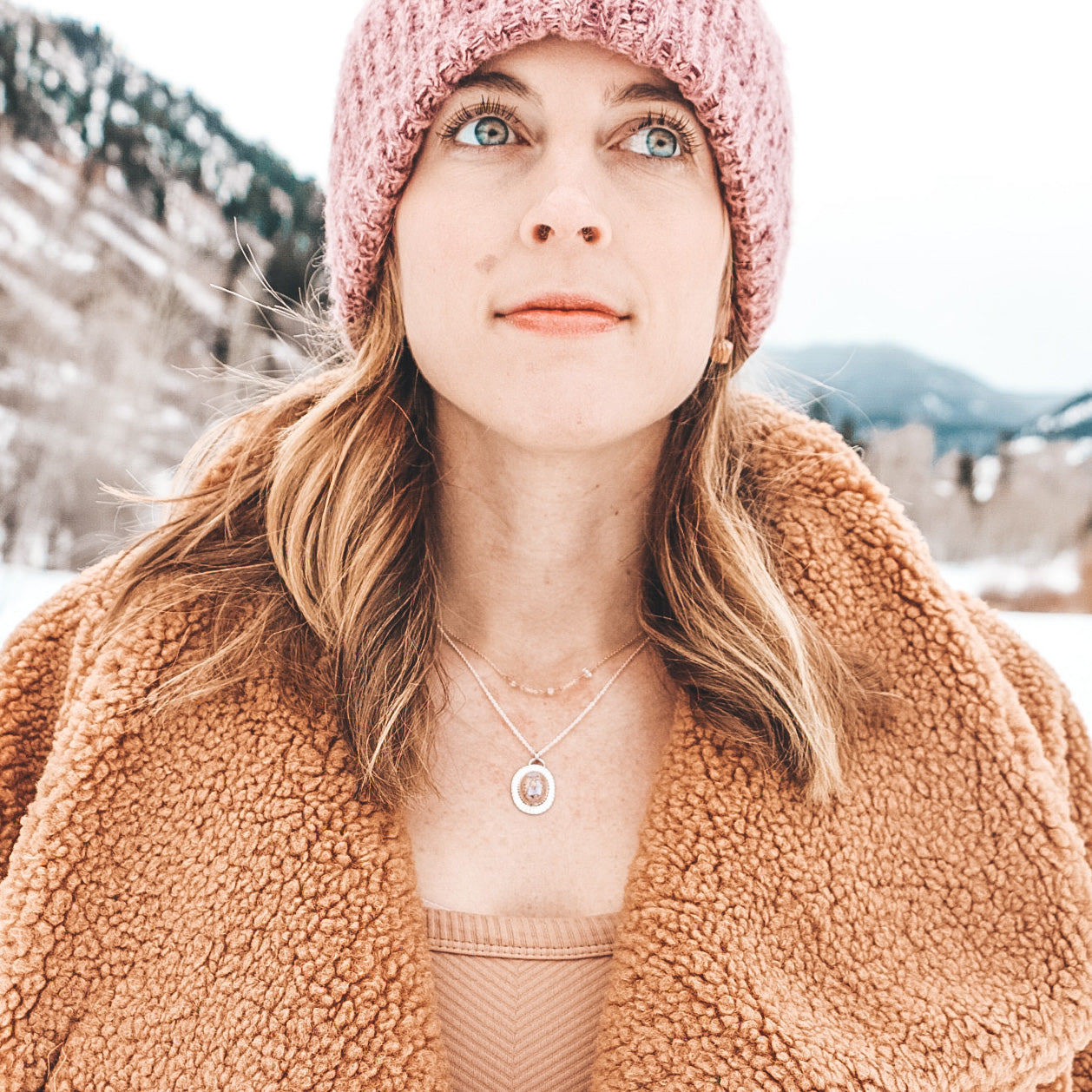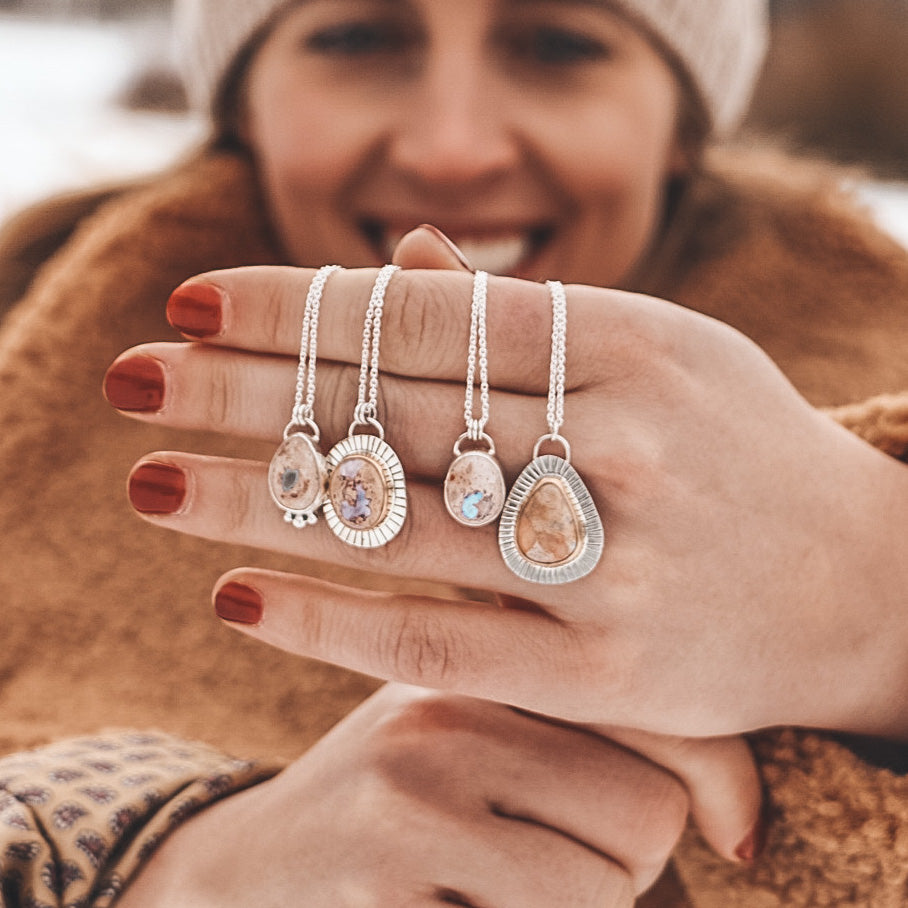 This mixed metal necklace features a Mexican Opal set in a 14k gold filled bezel with a hand-stamped sterling silver backplate. The stone is sandy-orange in color, with translucent pockets of milky purple. In natural light, this stone glitters with flecks of red opal fire. The pendant measures 16mm wide by 23mm tall, including the silver bail.
This necklace will be completed at the length of your choice on a delicate sterling silver chain. Our standard chain lengths are 16" 17" or 18"
This necklace comes with a silver polish cloth. 
Jewelry Care
Sizing
Shipping
Packaging
Jewelry Care
Sizing
Shipping
Packaging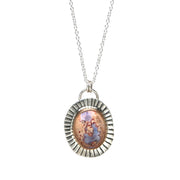 Mexican Opal Necklace #4