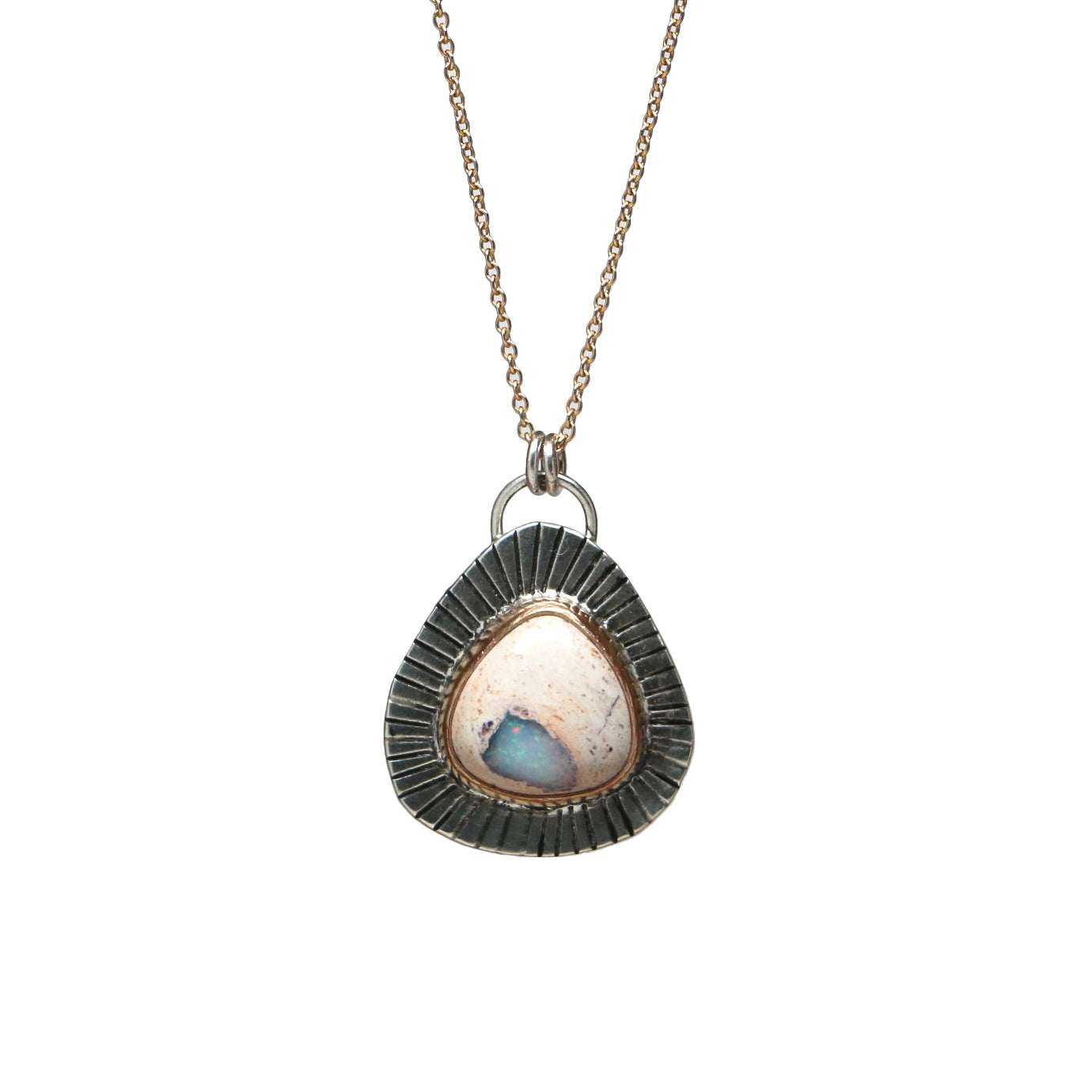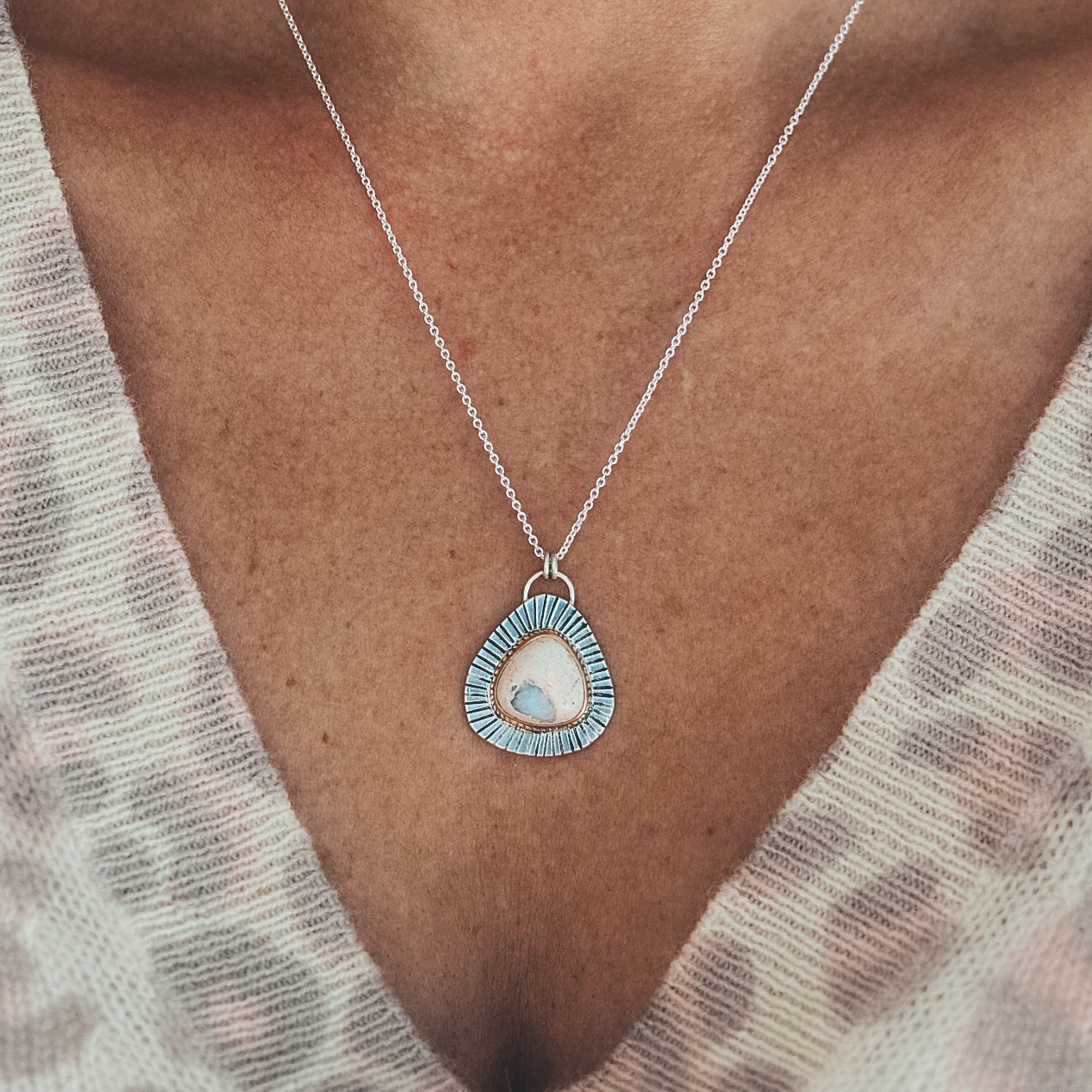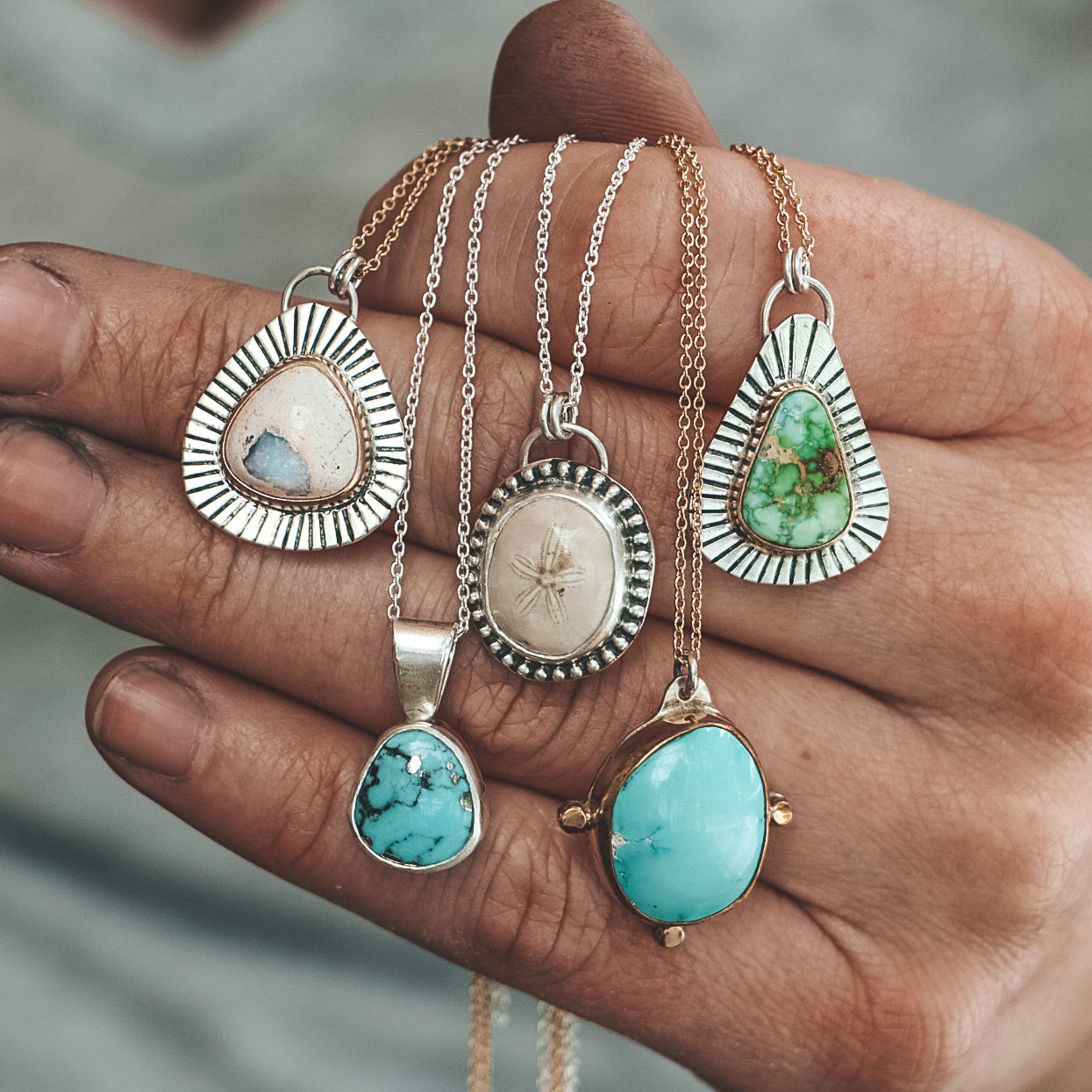 Mexican Opal Necklace #5 - Mixed Metals
This mixed metal necklace features a Mexican Opal in sandy tan with a large glittering pocket of purple opal fire. The stone is set in a 14k gold filled bezel and a hand-stamped sterling silver backplate. The pendant measures 20mm wide by 27mm tall, including the silver bail.
This necklace will be completed at the length of your choice on a delicate sterling silver chain or 14k gold filled chain. Chain options from 15" - 20" are listed in the dropdown menu; for a longer chain length, select "alternate length" and we will contact you. An upcharge will apply for chains longer than 20," in increments of $3 per additional inch.
Please keep in mind that chain lengths fall differently on bodies of varying builds and shapes. We recommend measuring a necklace that you already own when selecting a chain length.
The video in this listing is filmed in direct sunlight and is completely unedited to show natural stone colors and opal fire.
Jewelry Care
Sizing
Shipping
Packaging
Jewelry Care
Sizing
Shipping
Packaging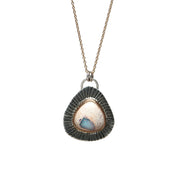 Mexican Opal Necklace #5 - Mixed Metals