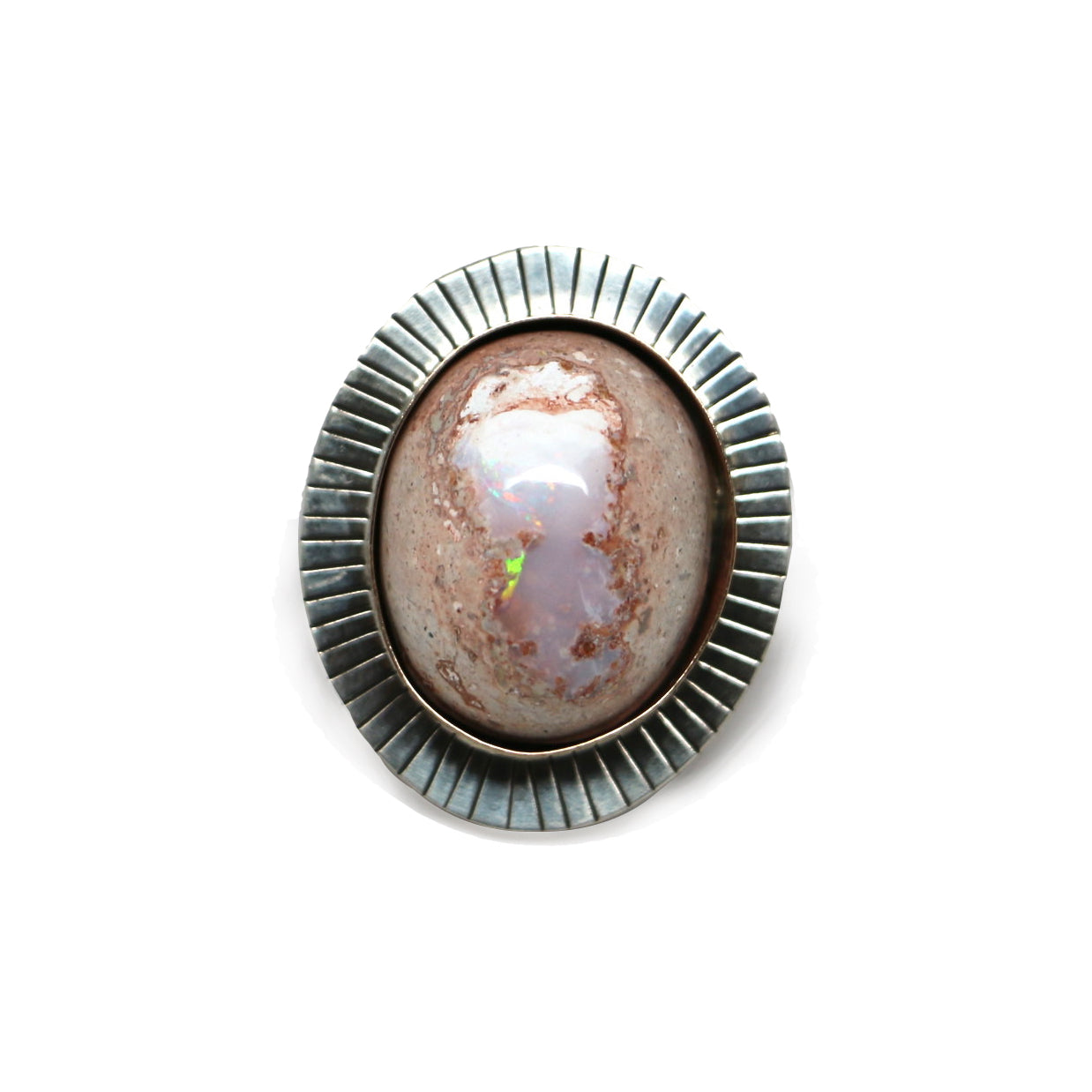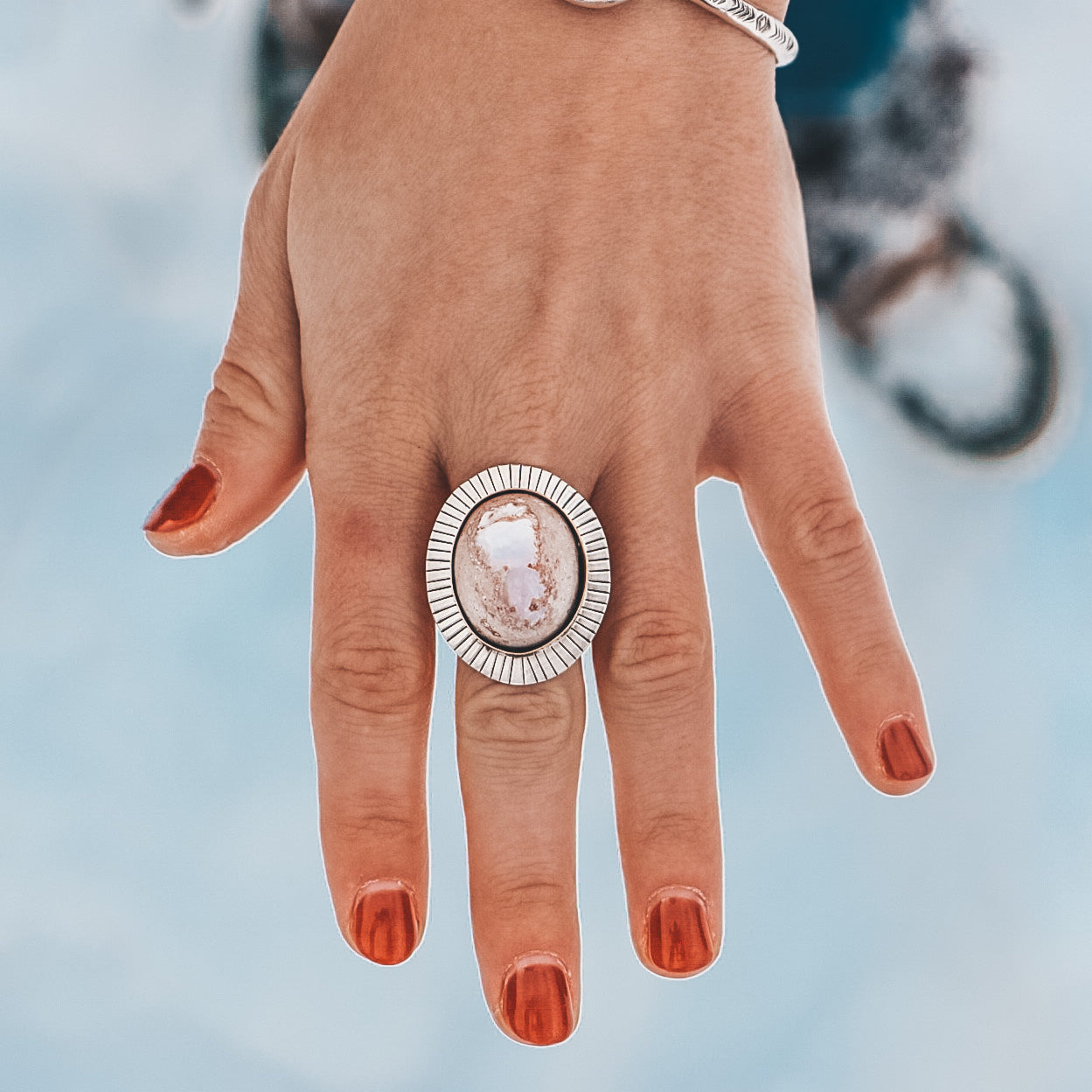 Mexican Opal Ring #4 - Made to Finish
This statement ring features a Mexican opal with a natural iridescent 'pool' in the center. The glittering central area flashes with fire of green and orange, especially in natural light. The stone measures 22mm tall by 18mm wide and has a matte finish, except the pocket of opal fire which has a high shine. This mixed-metal piece has a 14k gold fill bezel and sterling silver backplate. The backplate (metal behind the stone) is hand-stamped with a radiating lines pattern, and measures 27mm wide by 32mm tall.
Since this ring is made-to-finish it is shown in these photos in a 'soft-set' state; once the band is attached the stone will be set tightly and securely into the metal.
This ring is ready to be finished in the size of your choice, and is available with a smooth or hammered sterling silver band. The stone will be set in the pictured orientation unless otherwise requested. Your ring band will be custom-made once this item is purchased, so please allow up to 2 weeks for this item to ship. Shipping time depends on where your order lands in the queue; feel free to reach out after ordering for an estimate.
If you do not know your ring size, no worries! Simply choose "I don't know my size" from the dropdown menu, and we will ship you a complimentary at-home sizing kit before completing your ring to size. Please do not guess your size, as this piece cannot be resized once completed. To request a special size, choose "request unlisted size" and we will email you for details.
This ring comes with a silver polish cloth.
Jewelry Care
Sizing
Shipping
Packaging
Jewelry Care
Sizing
Shipping
Packaging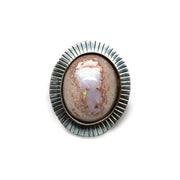 Mexican Opal Ring #4 - Made to Finish