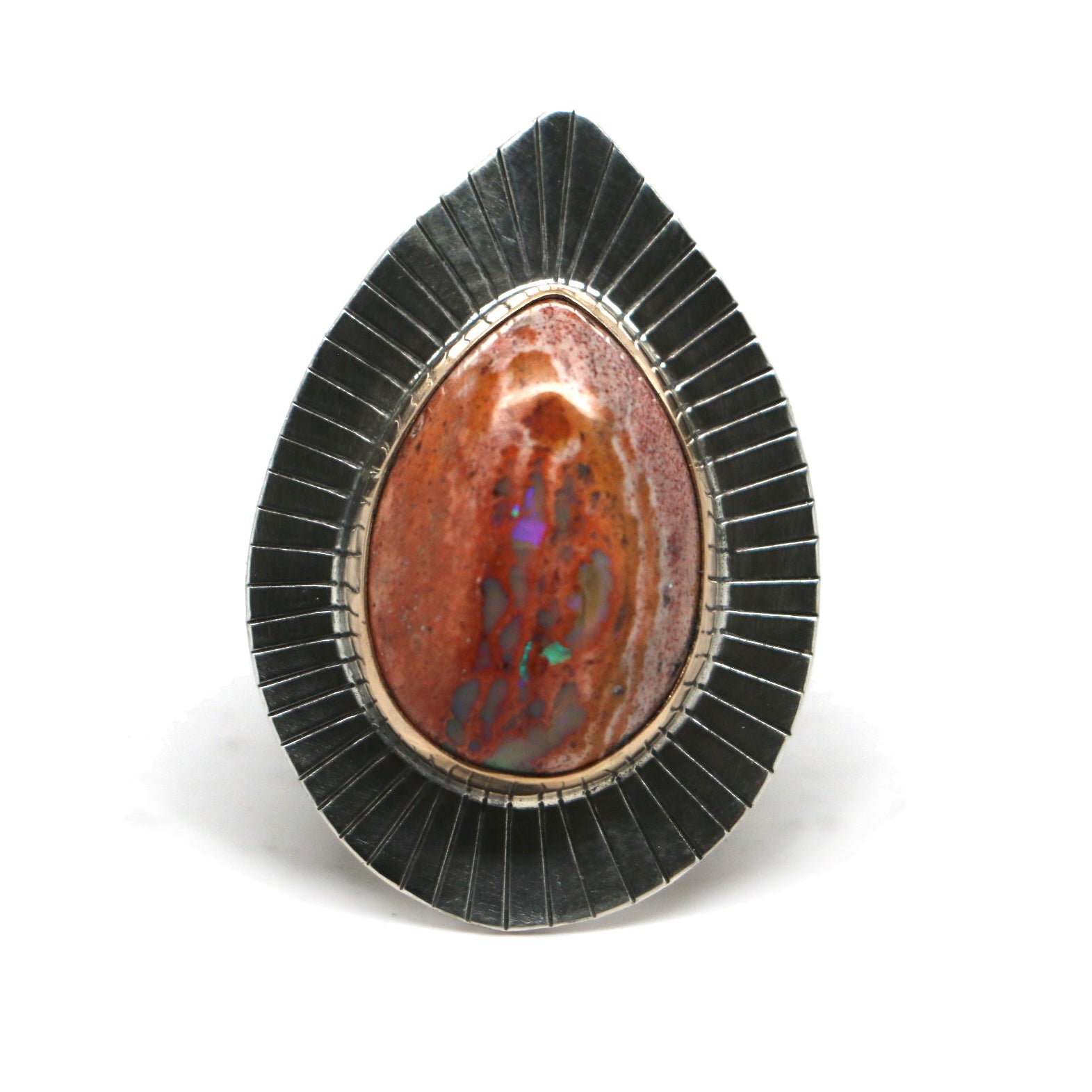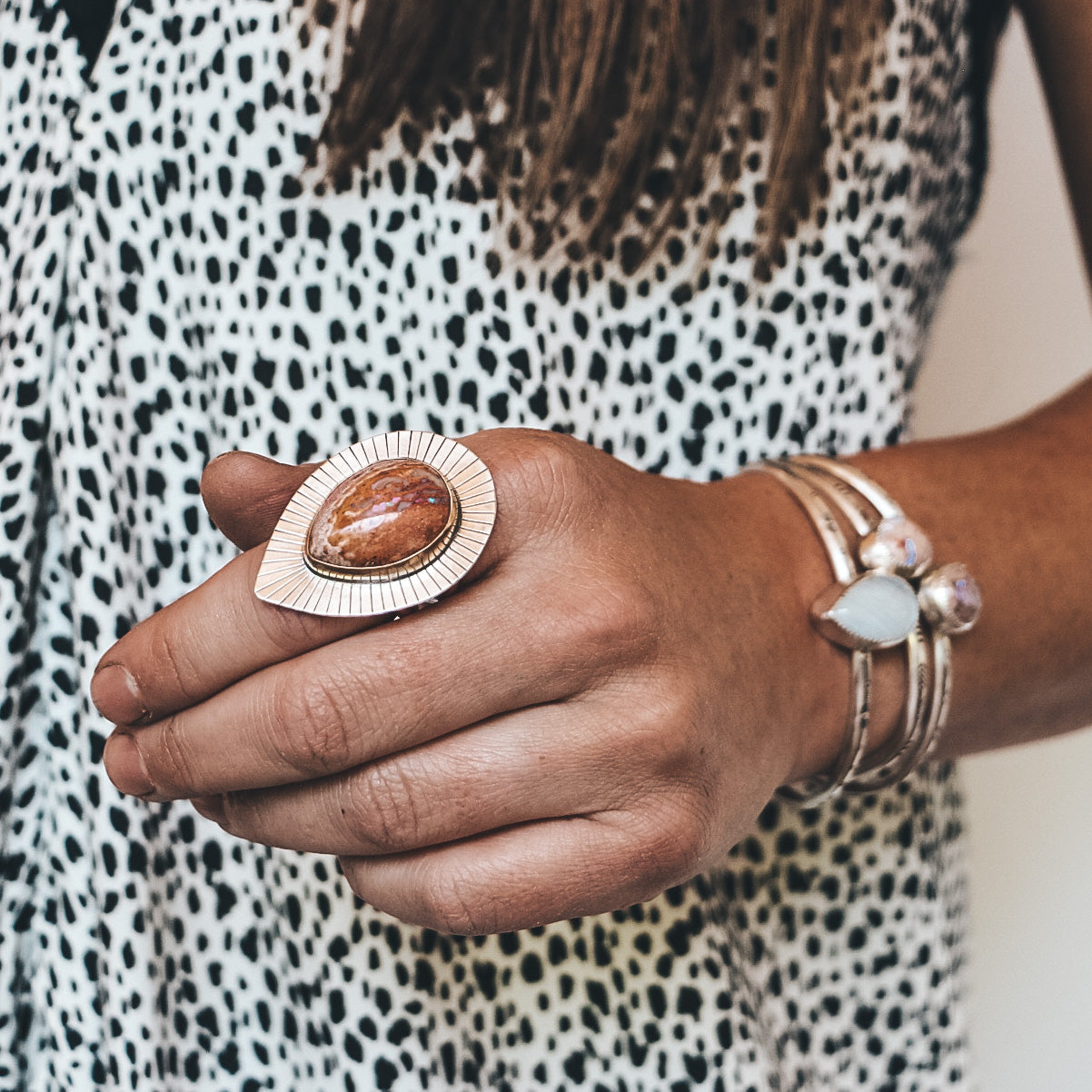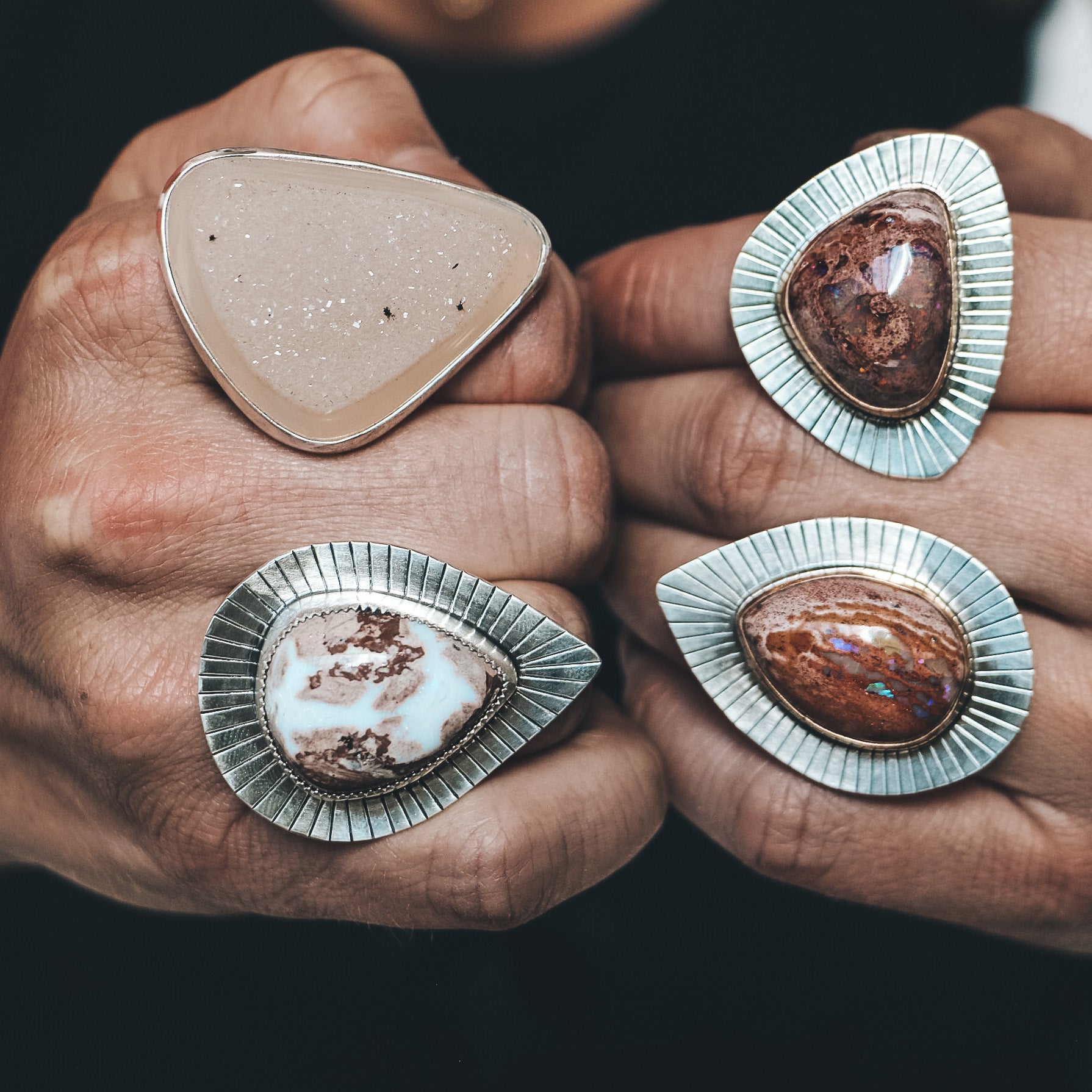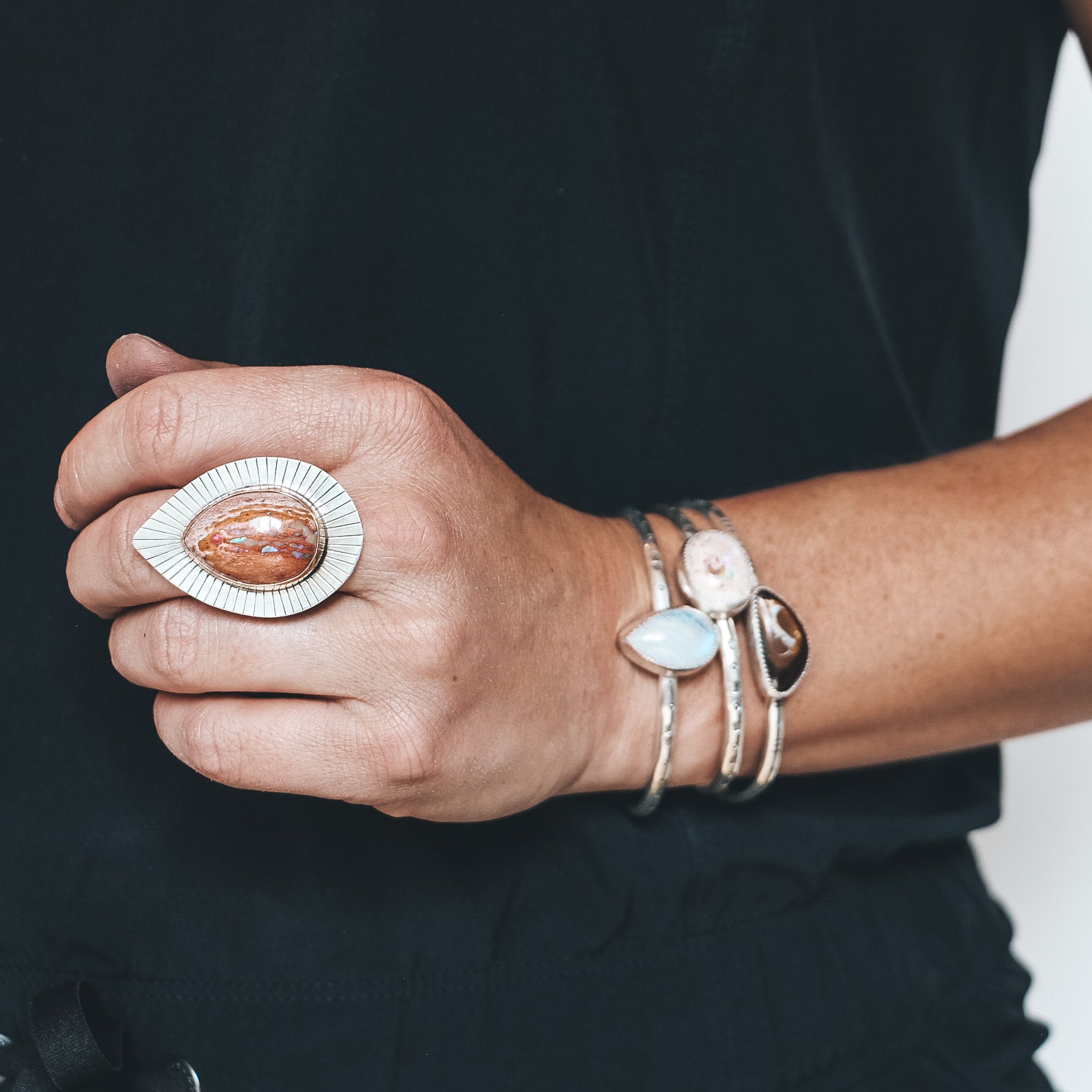 Mexican Opal Sunbeam Ring #3 - Size 8
The Sunbeam design has become a Mineral + Mine signature style. This ring features a large Mexican Opal, peachy-orange color with streaked flecks of opal fire. The stone is set in a 14k gold filled bezel with a sterling silver backplate and band.
The ring measures 30mm wide by 42mm tall and has a double split band. This ring can not be resized.
This ring comes with a silver polish cloth.
Jewelry Care
Sizing
Shipping
Packaging
Jewelry Care
Sizing
Shipping
Packaging
Mexican Opal Sunbeam Ring #3 - Size 8