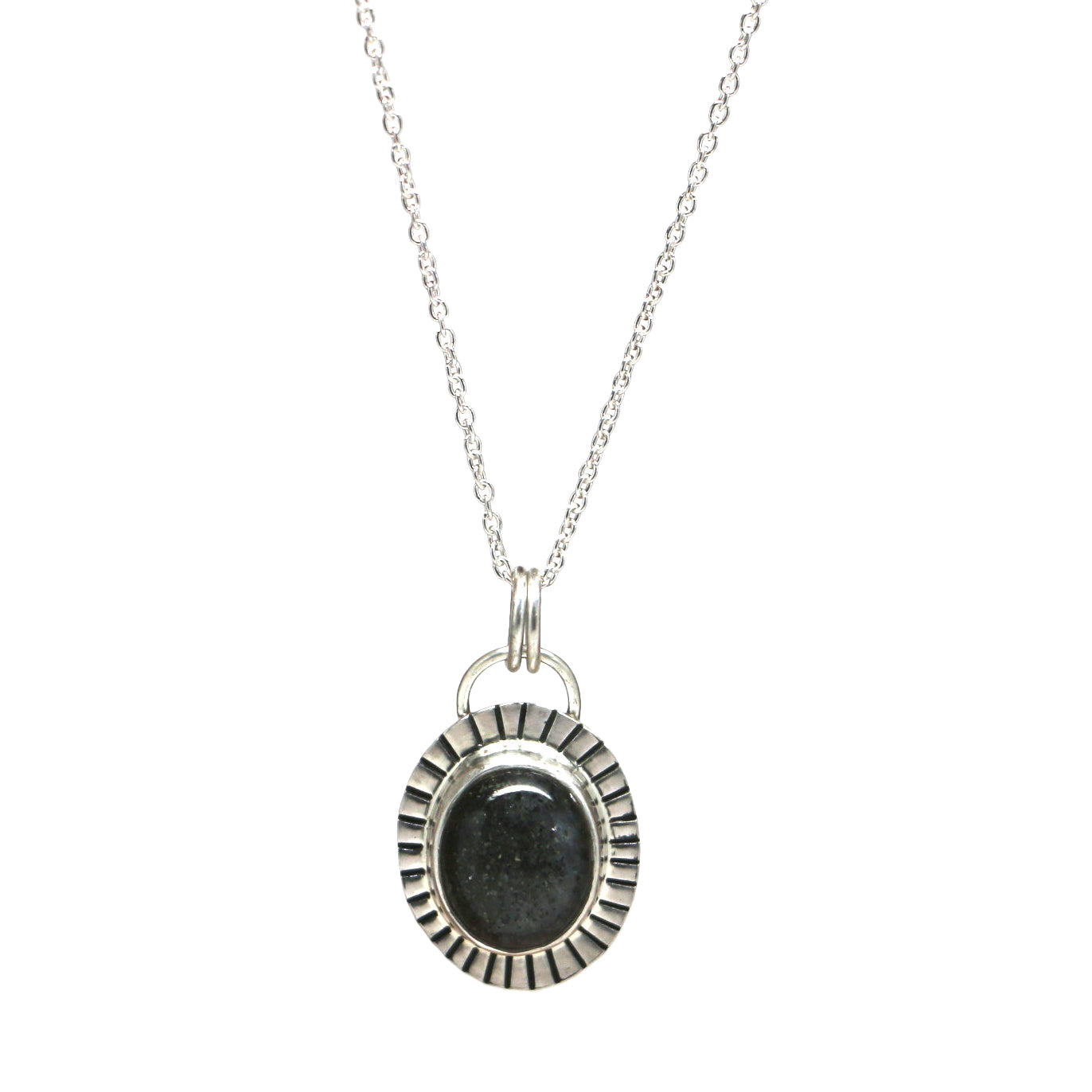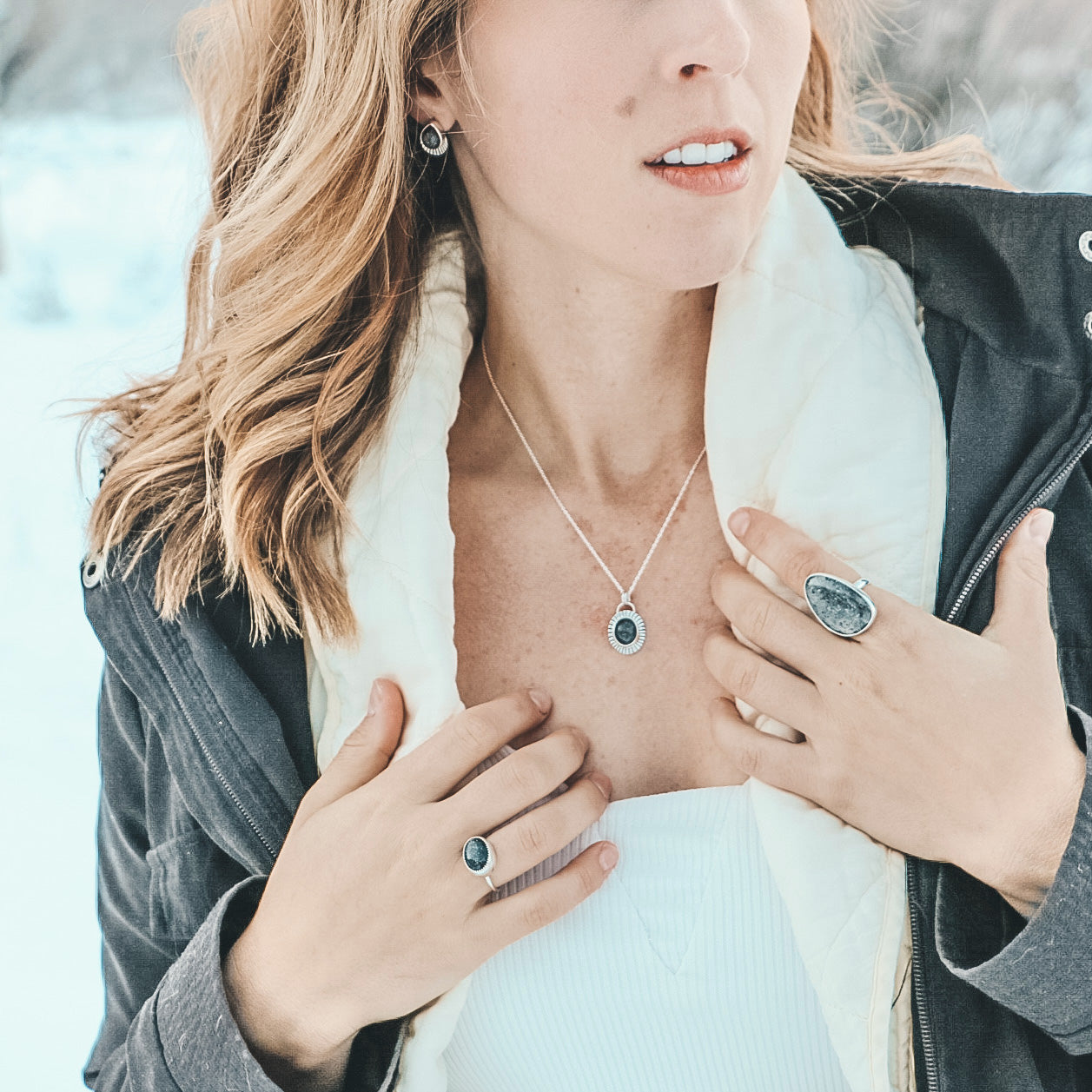 Midnight Quartzite Necklace
This simple necklace features a midnight quartzite stone set in sterling silver and fine silver. Midnight quartzite is a glittering stone that really shows off in the sun, which emphasizes the sparkling flecks inside the stone.
The pendant measures 14mm wide by 20mm tall, including the silver bail.
This necklace will be completed at the length of your choice on a delicate sterling silver chain. 
This necklace comes with a silver polish cloth.
Jewelry Care
Sizing
Shipping
Packaging
Jewelry Care
Sizing
Shipping
Packaging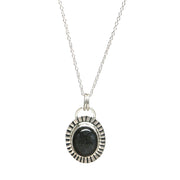 Midnight Quartzite Necklace