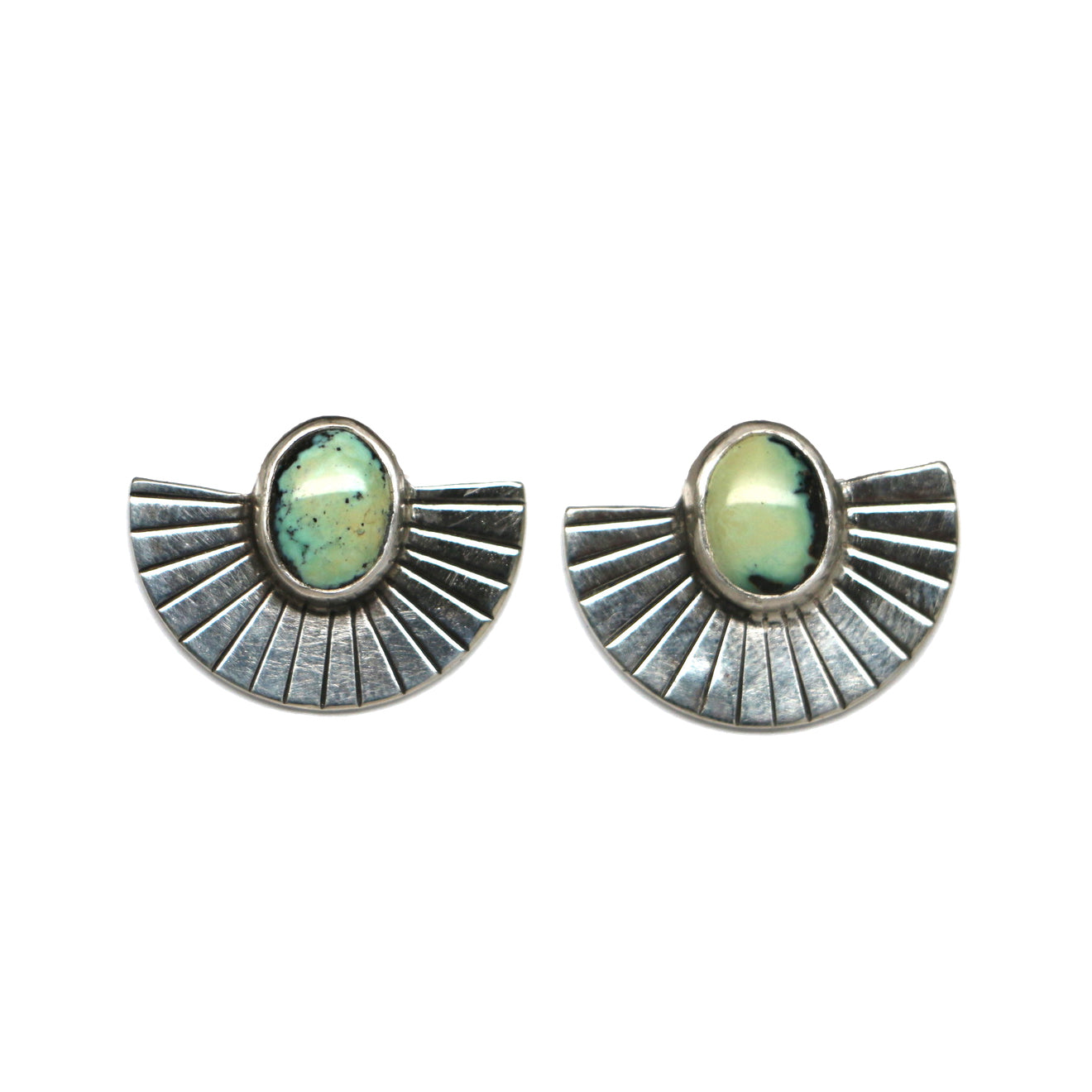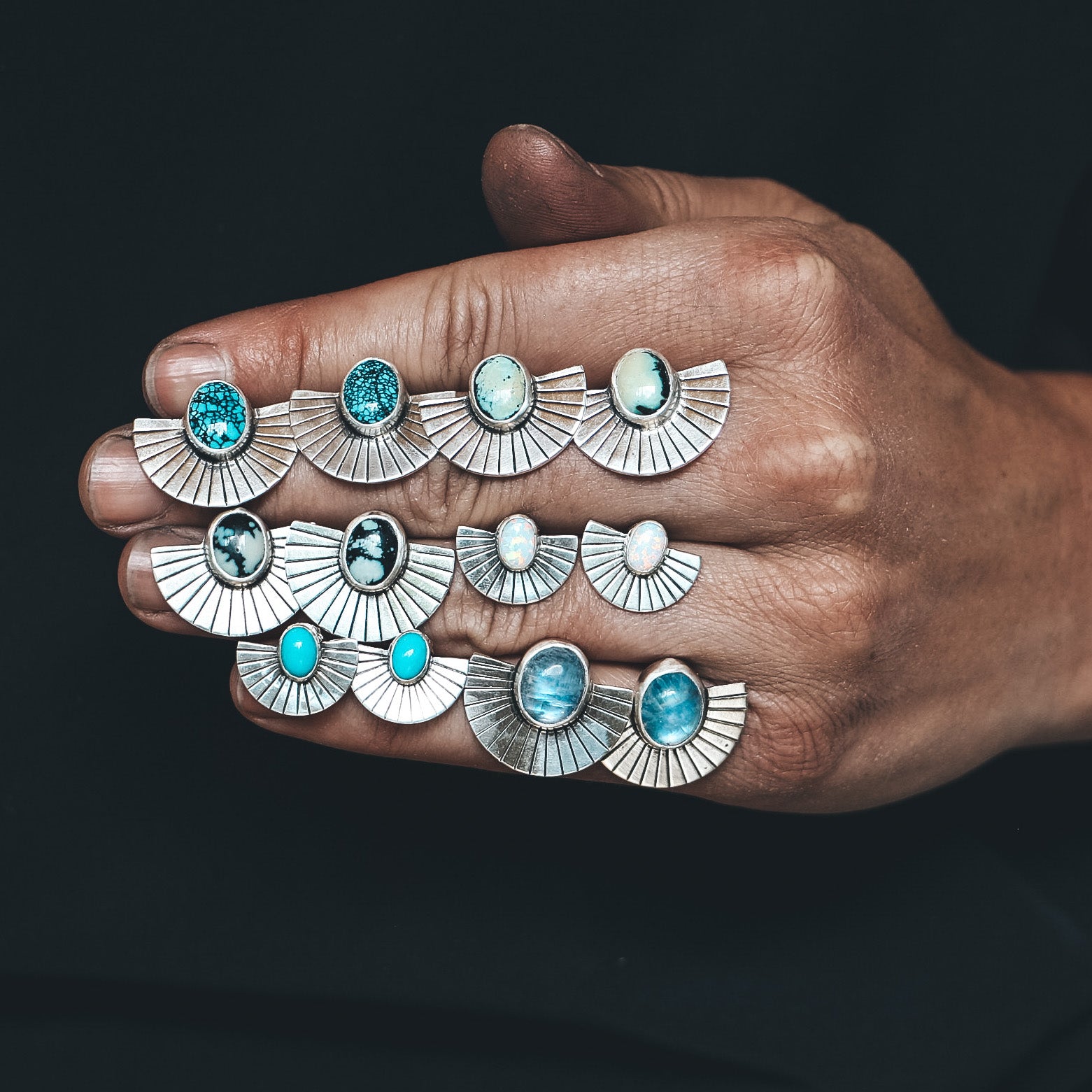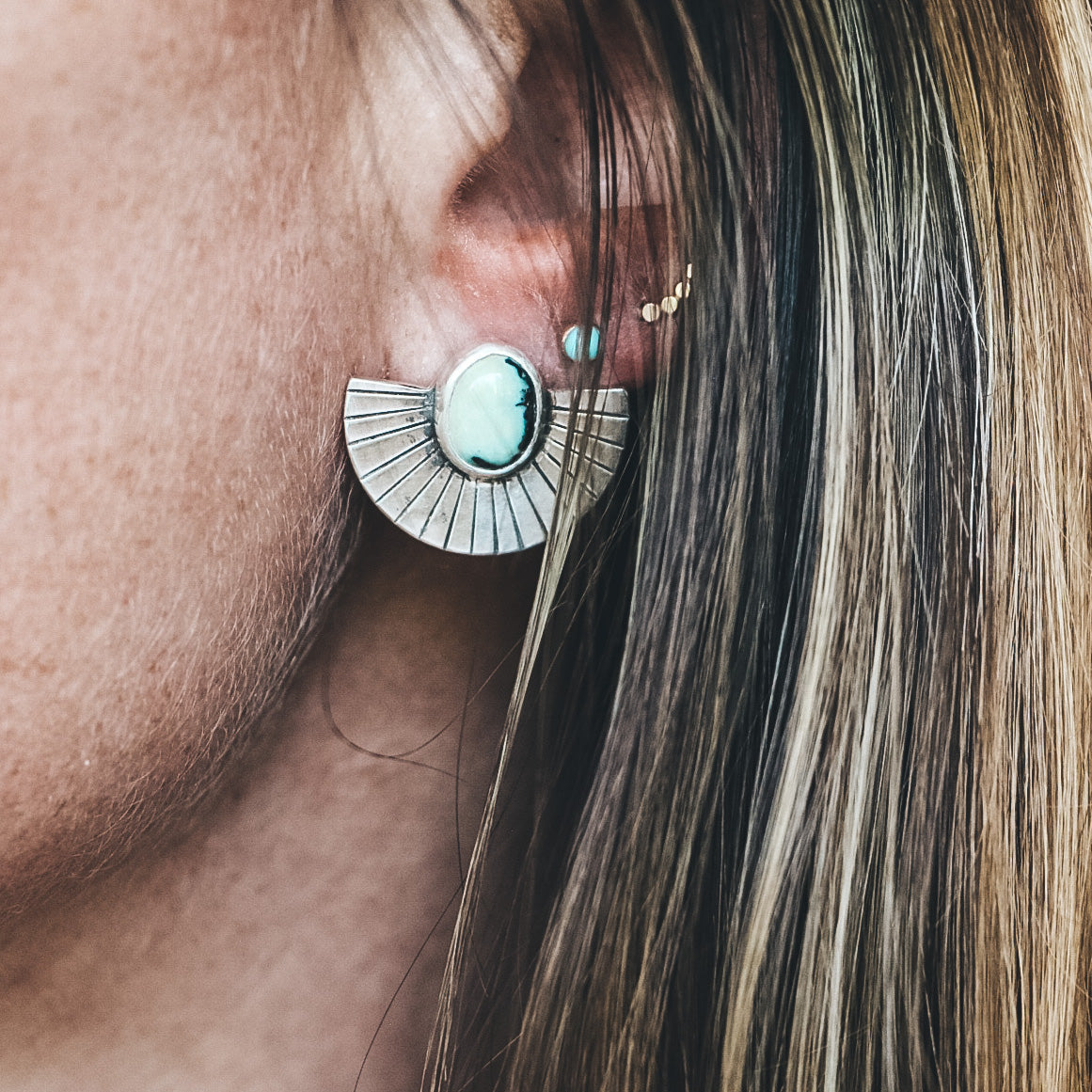 The Fan Studs have become a signature design and customer fave of Mineral + Mine! Each pair of Fan Studs features a precise straight-line fan pattern and unique one-of-a-kind stones.
This pair of Fan Studs is set with New Lander turquoise, mined in the USA. This pair of stones is yellowy-green with black edges.
Each element of these studs is carefully crafted from silver sheet and wire, and the decorative stamped pattern is done meticulously by hand.
This pair of studs measures 17mm tall by 22mm wide, and are set in sterling silver and fine silver. In the 3rd image, this pair is top right.
These studs come with a silver polish cloth. 
Jewelry Care
Sizing
Shipping
Packaging
Jewelry Care
Sizing
Shipping
Packaging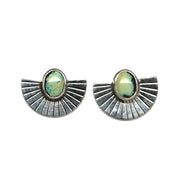 New Lander Fan Studs #7