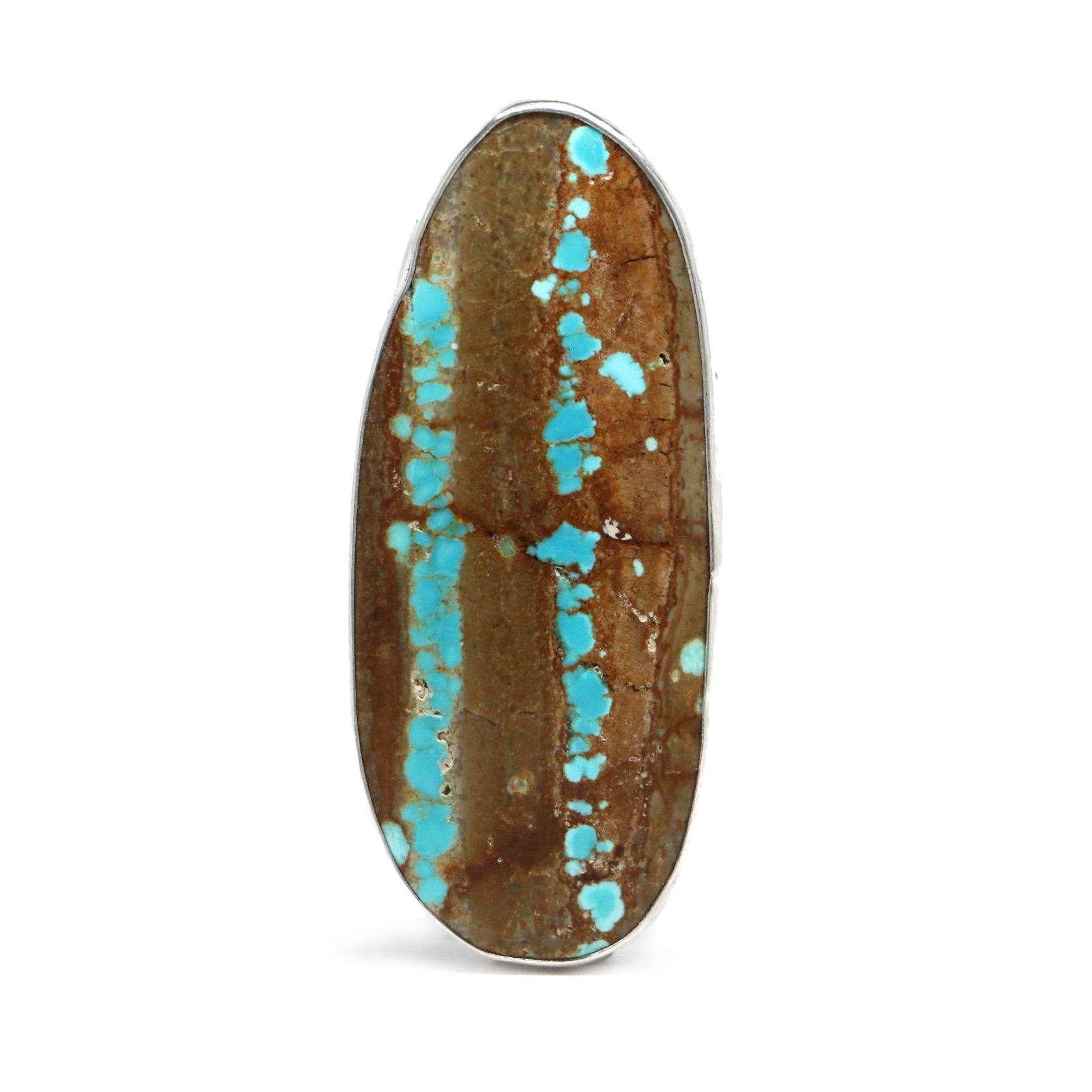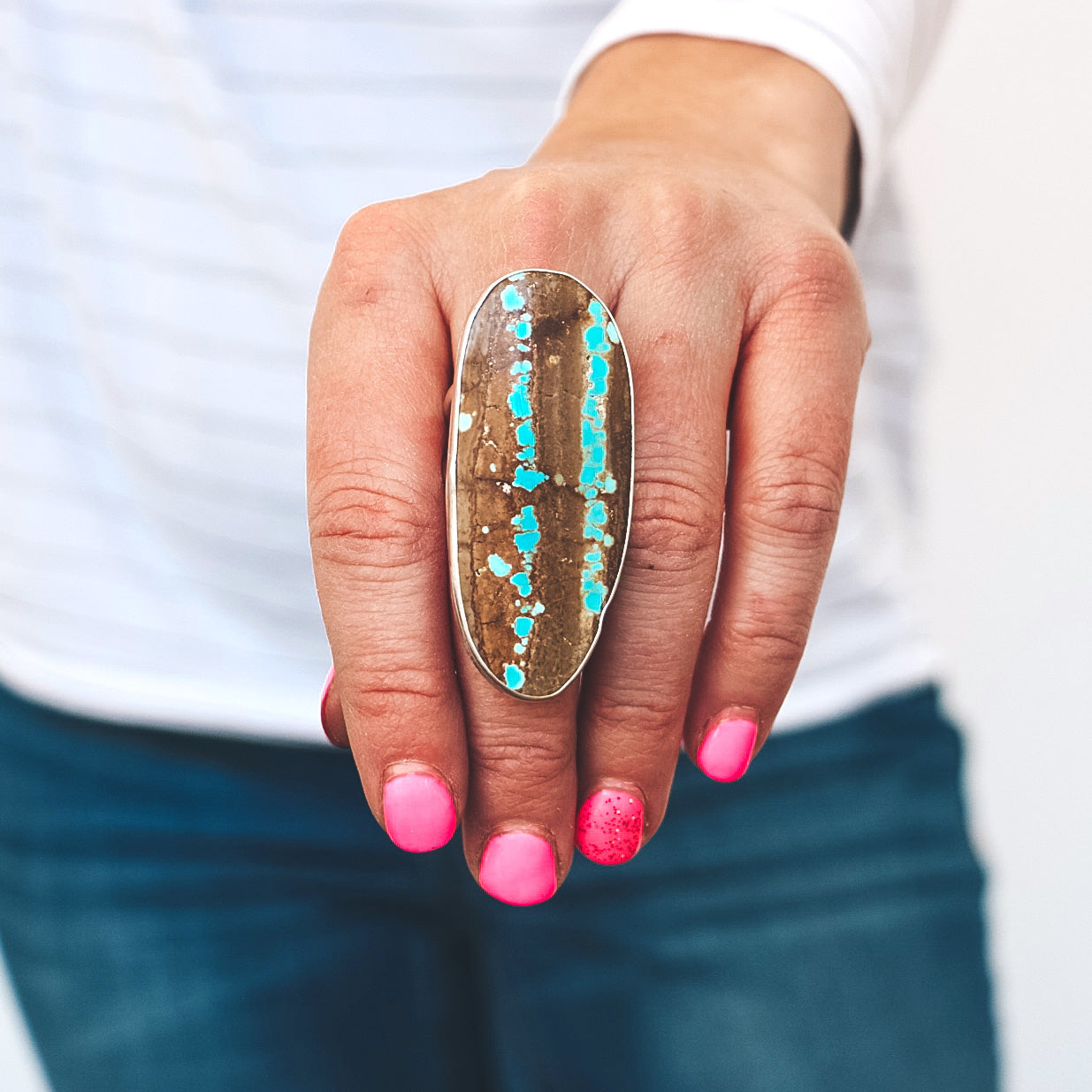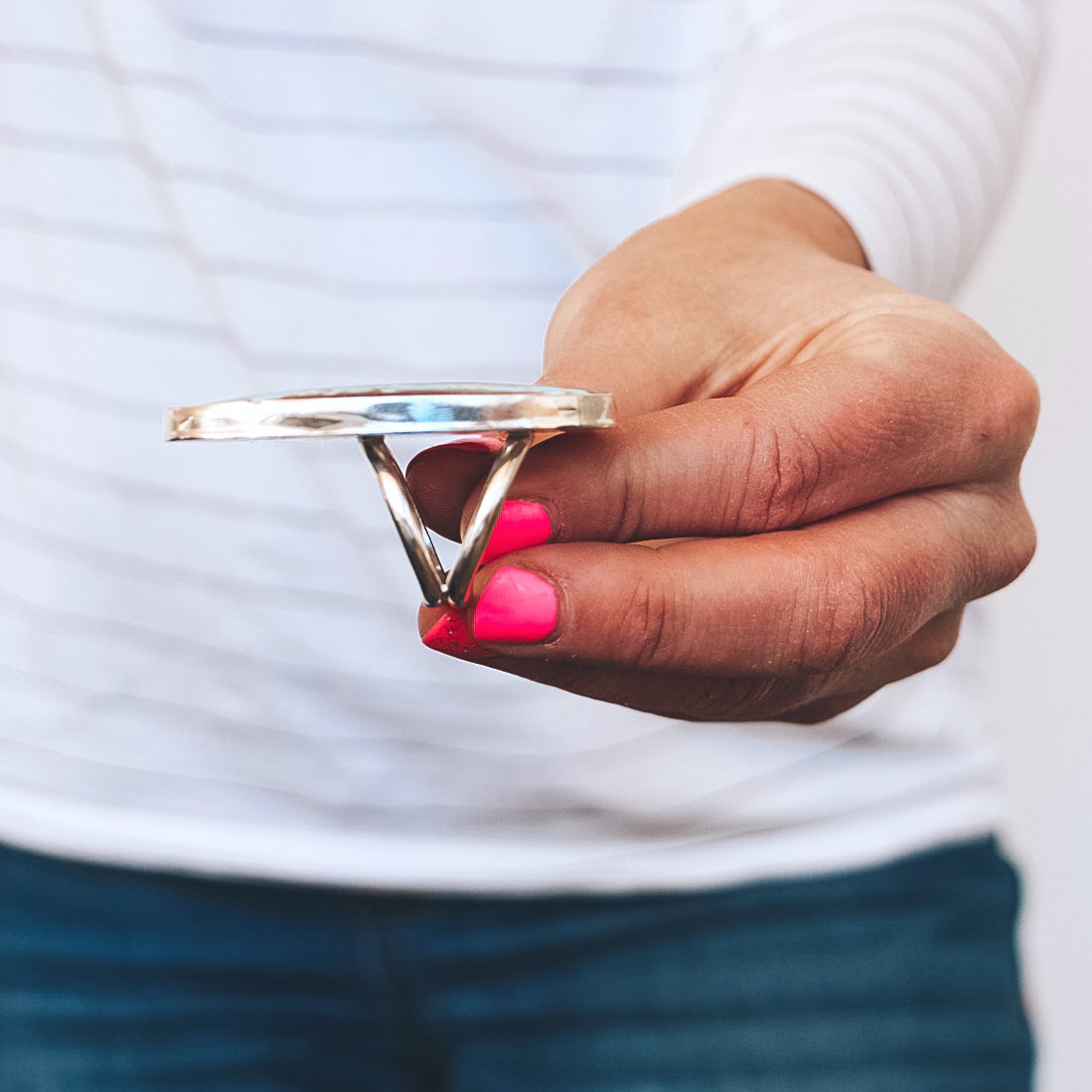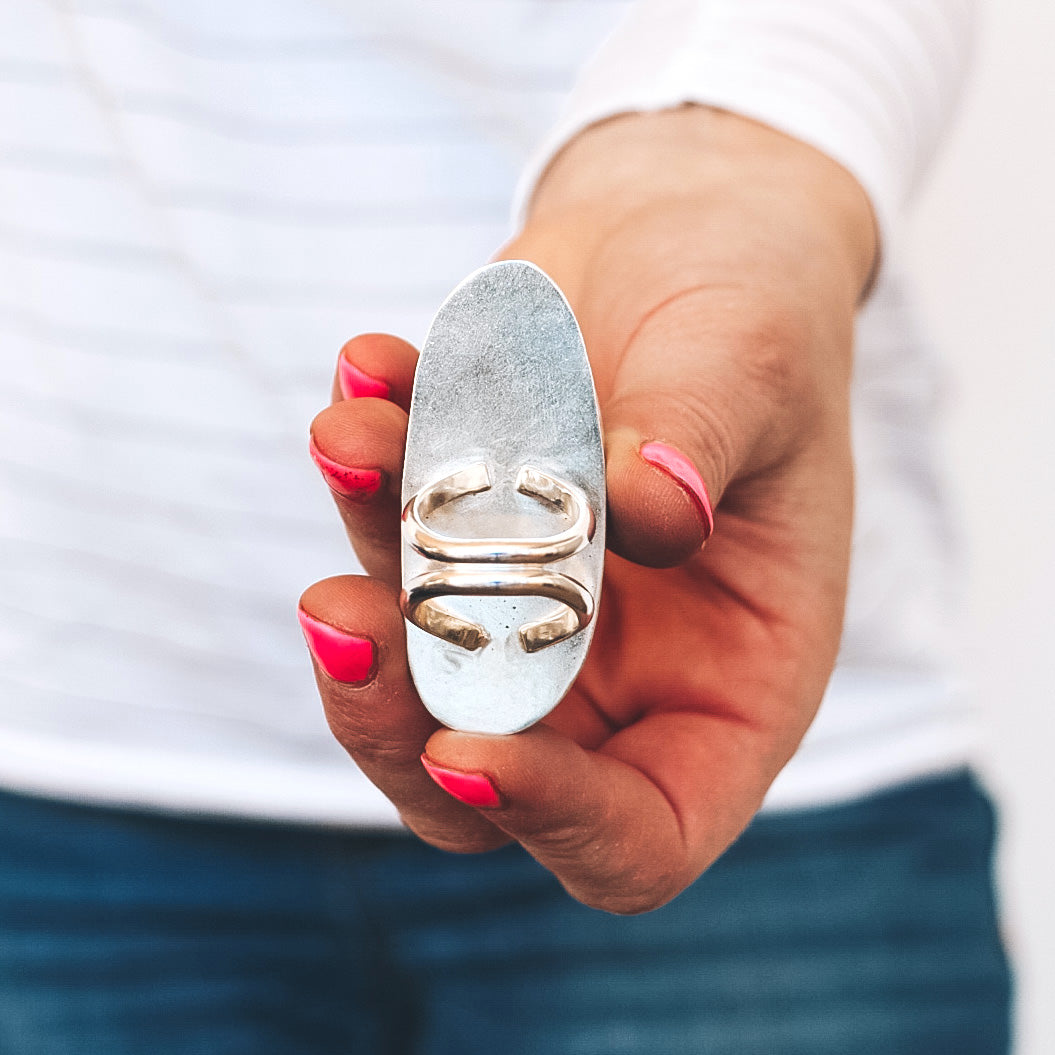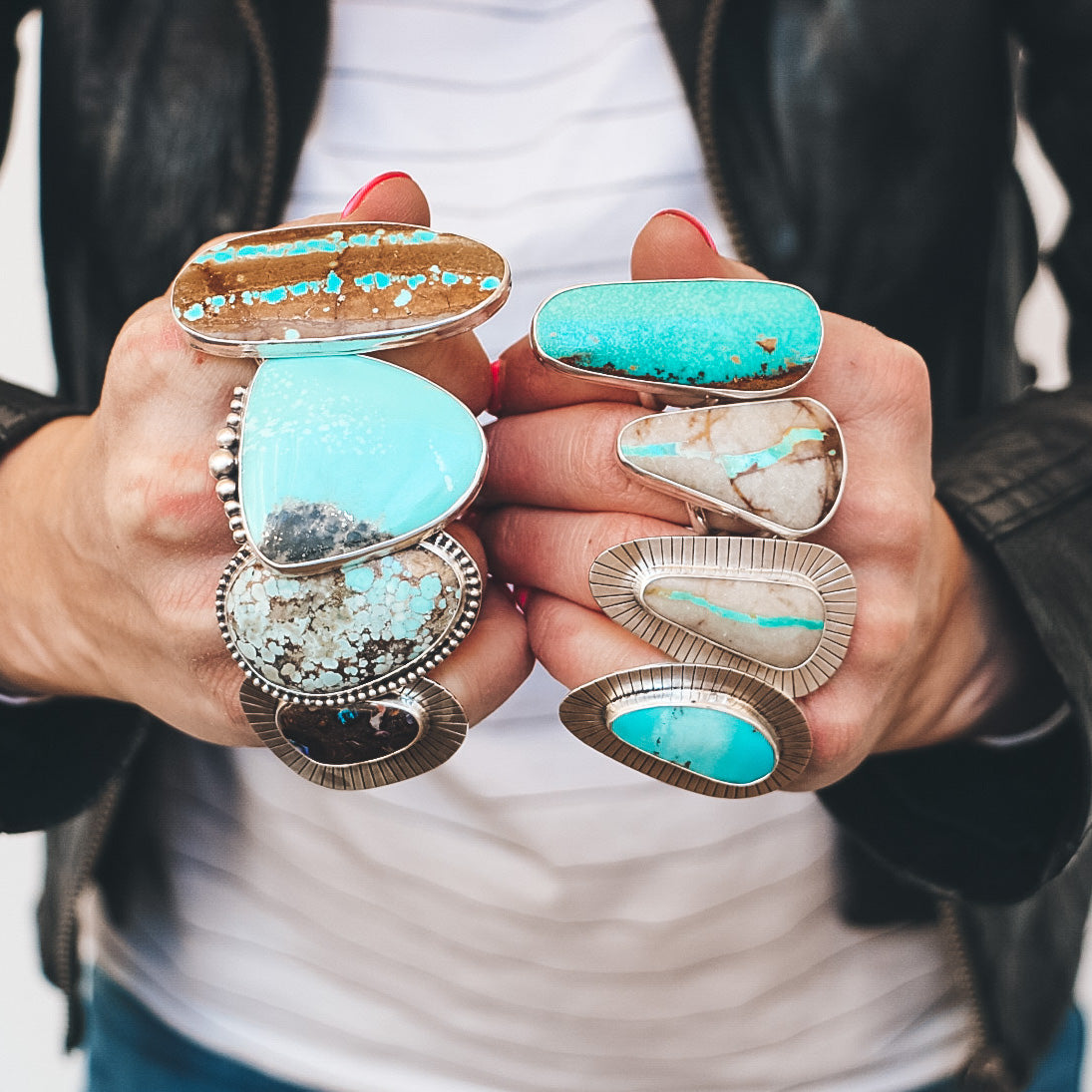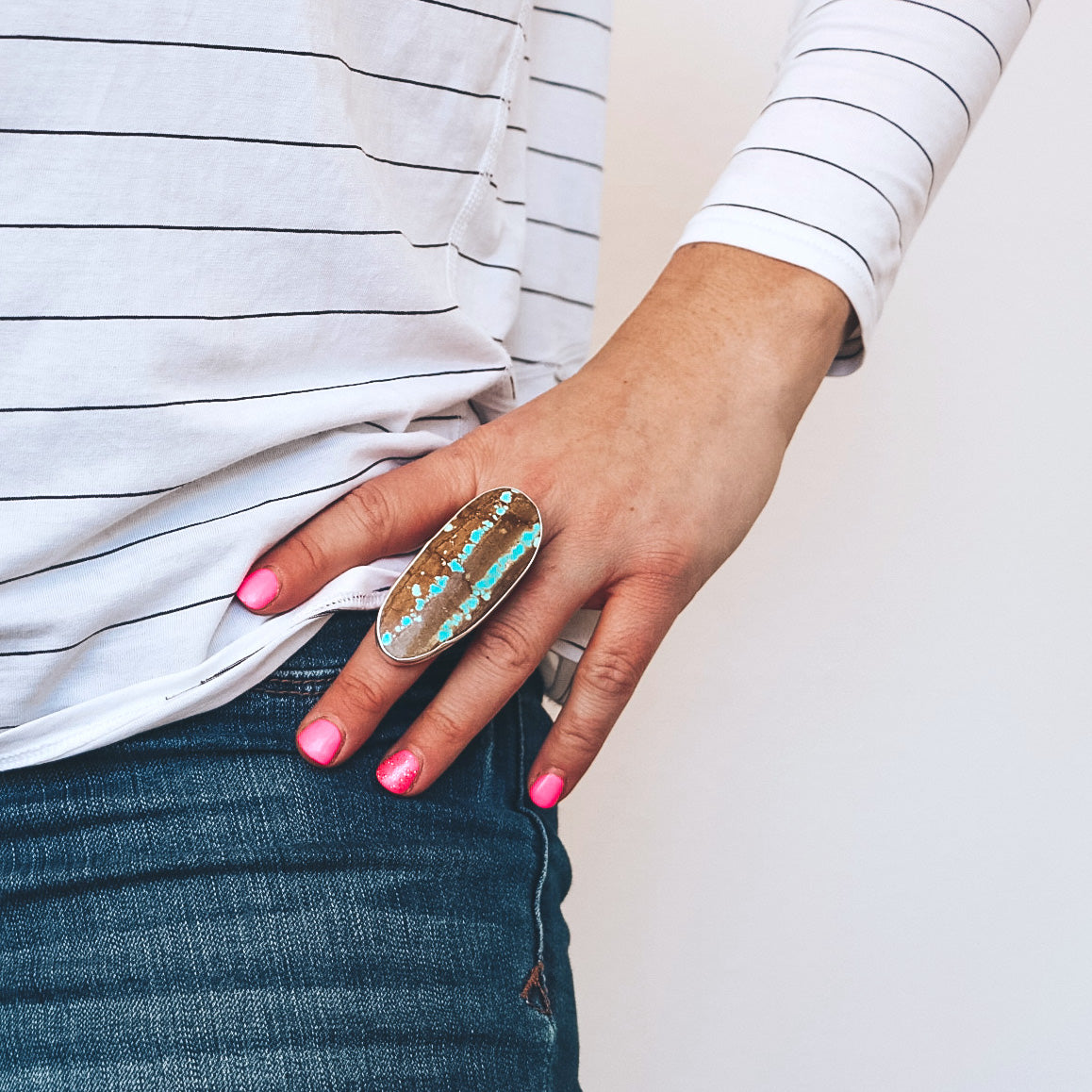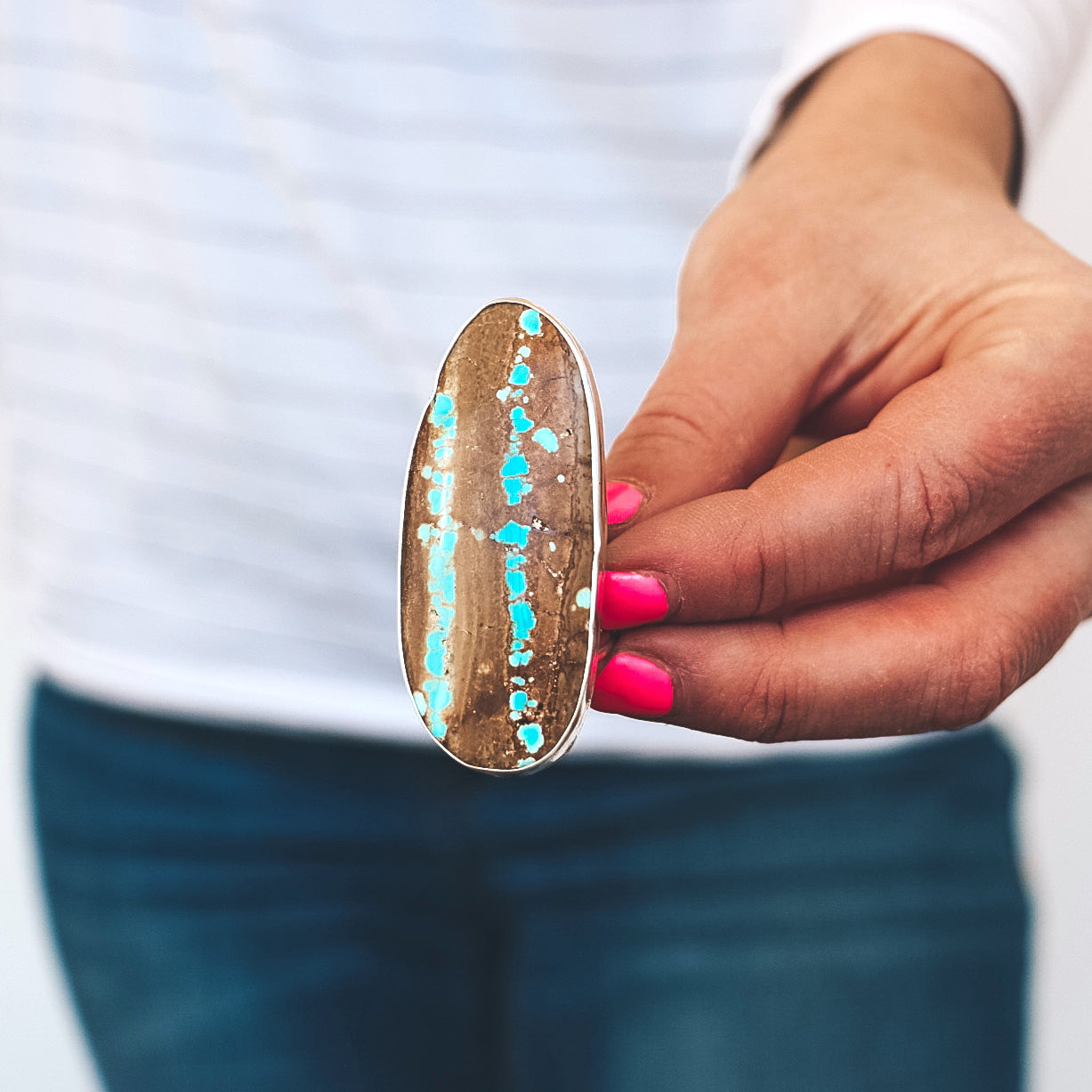 Number 8 Turquoise Ring #1 - Size 8.75
This statement ring features a large elongated Number 8 Turquoise in a simple setting. This stone has a brown matrix with bright pops of teal. As is common with natural turquoise, there is some surface variation and pitting; these are not cracks in the stone, but are healed fractures within the minerals of the turquoise matrix.
This piece measures 59mm tall by 25mm wide. The stone is set in sterling silver and fine silver, with a wide double split sterling silver band.

Size 8.75
This ring can not be resized.
The video in this listing is filmed in direct sunlight and is completely unedited to show natural stone colors.
Jewelry Care
Sizing
Shipping
Packaging
Jewelry Care
Sizing
Shipping
Packaging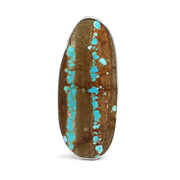 Number 8 Turquoise Ring #1 - Size 8.75