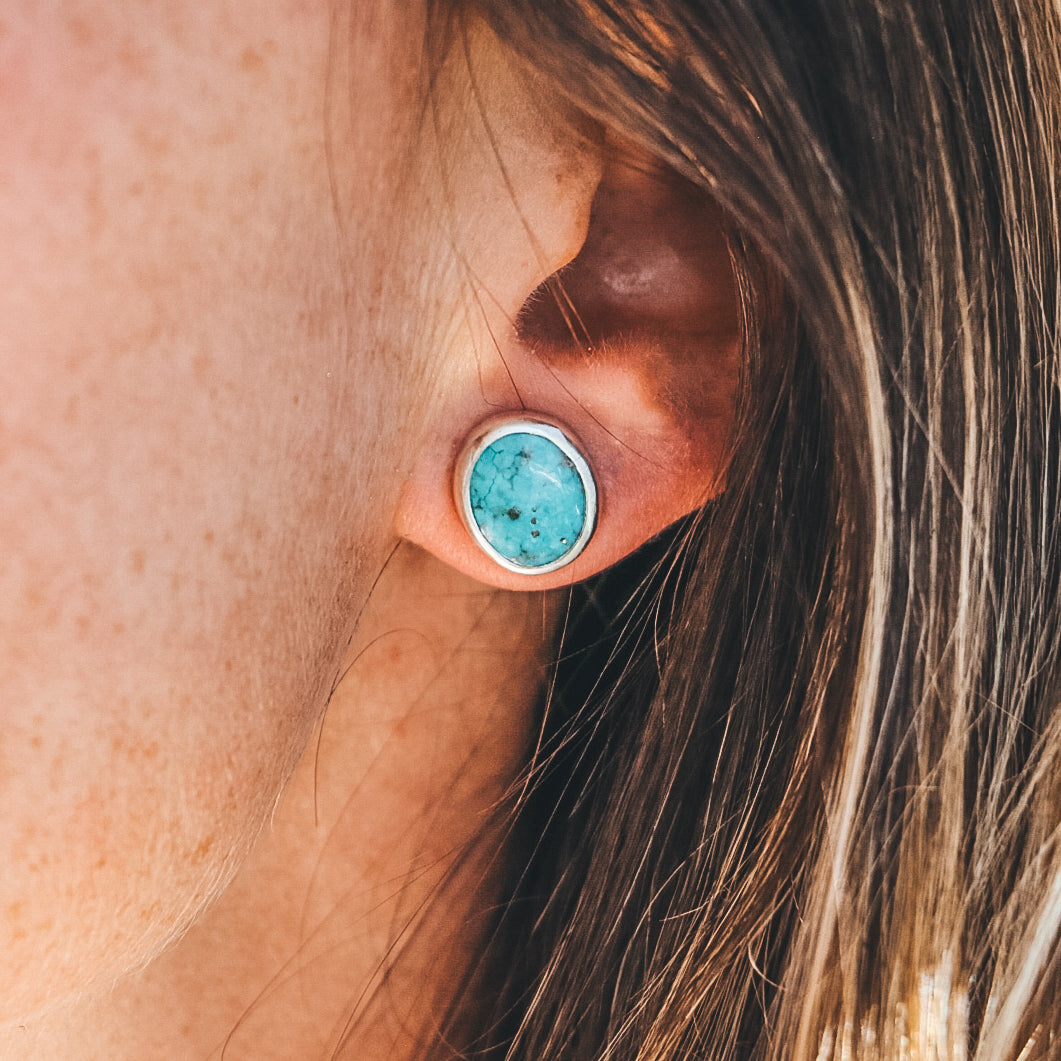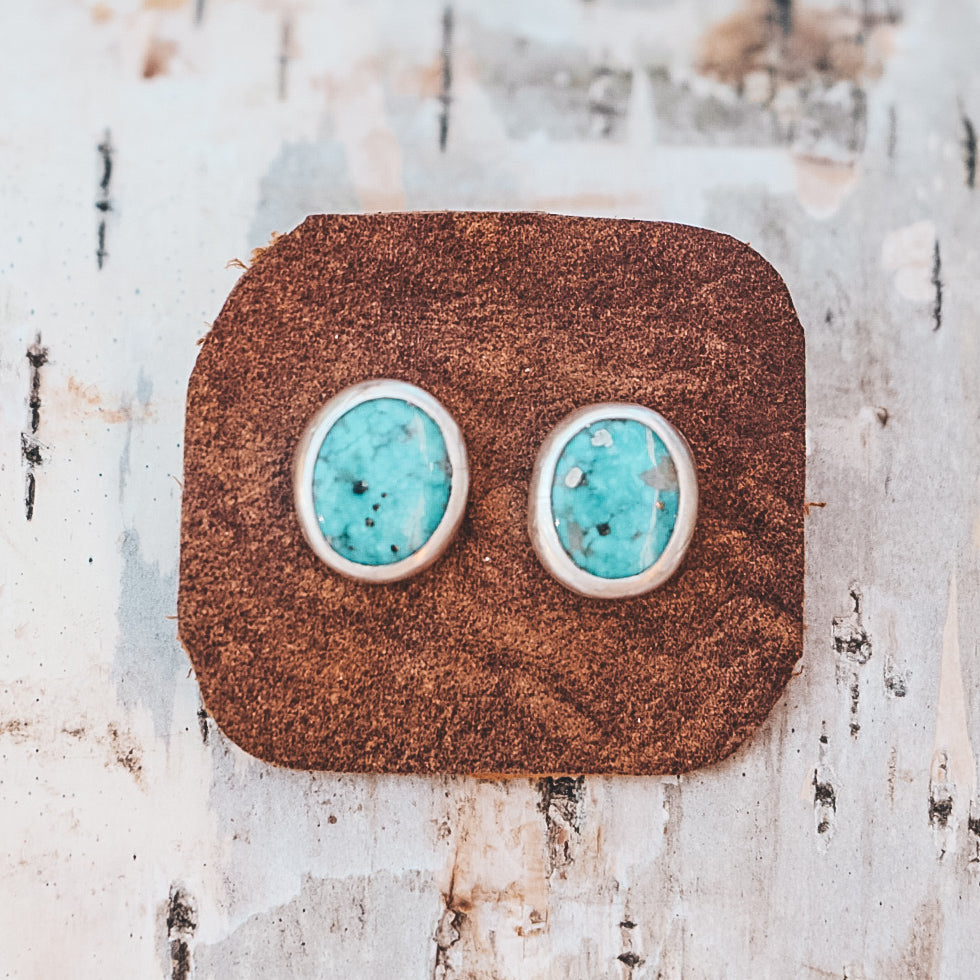 Organic Studs - Kingman Turquoise #4
These everyday earrings feature Kingman Turquoise in brilliant blue with flecks of pyrite.
Made from .925 sterling silver and .999 fine silver
These earrings are hand crafted by Kate in Aspen, Colorado using semi-precious stones and metals. These earrings are completely one of a kind and you will receive the piece photographed. Earrings will come in a gift box with a travel pouch, polish cloth, and care instructions.
Jewelry Care
Sizing
Shipping
Packaging
Jewelry Care
Sizing
Shipping
Packaging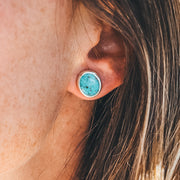 Organic Studs - Kingman Turquoise #4