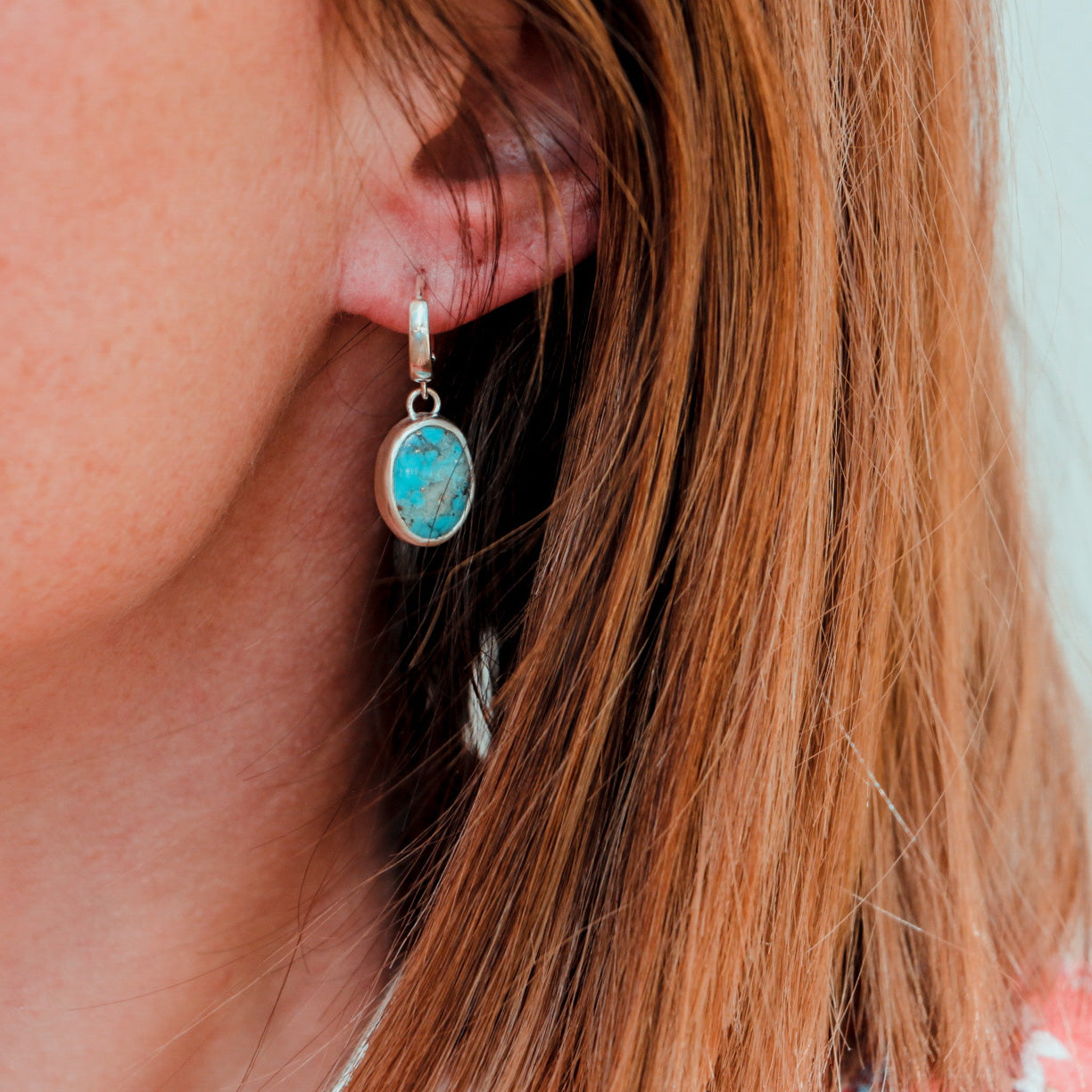 Organic Huggies - Kingman Turquoise #1
These everyday huggie earrings feature Kingman Turquoise, which is bright teal in color with some inclusions if pyrite and natural veining.
The stones measure approximately 11mm wide by 15mm tall, and are set in sterling silver and fine silver.
These earrings come in a gift box with a travel pouch, care instructions, and polish cloth.
Jewelry Care
Sizing
Shipping
Packaging
Jewelry Care
Sizing
Shipping
Packaging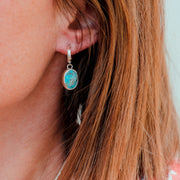 Organic Huggies - Kingman Turquoise #1