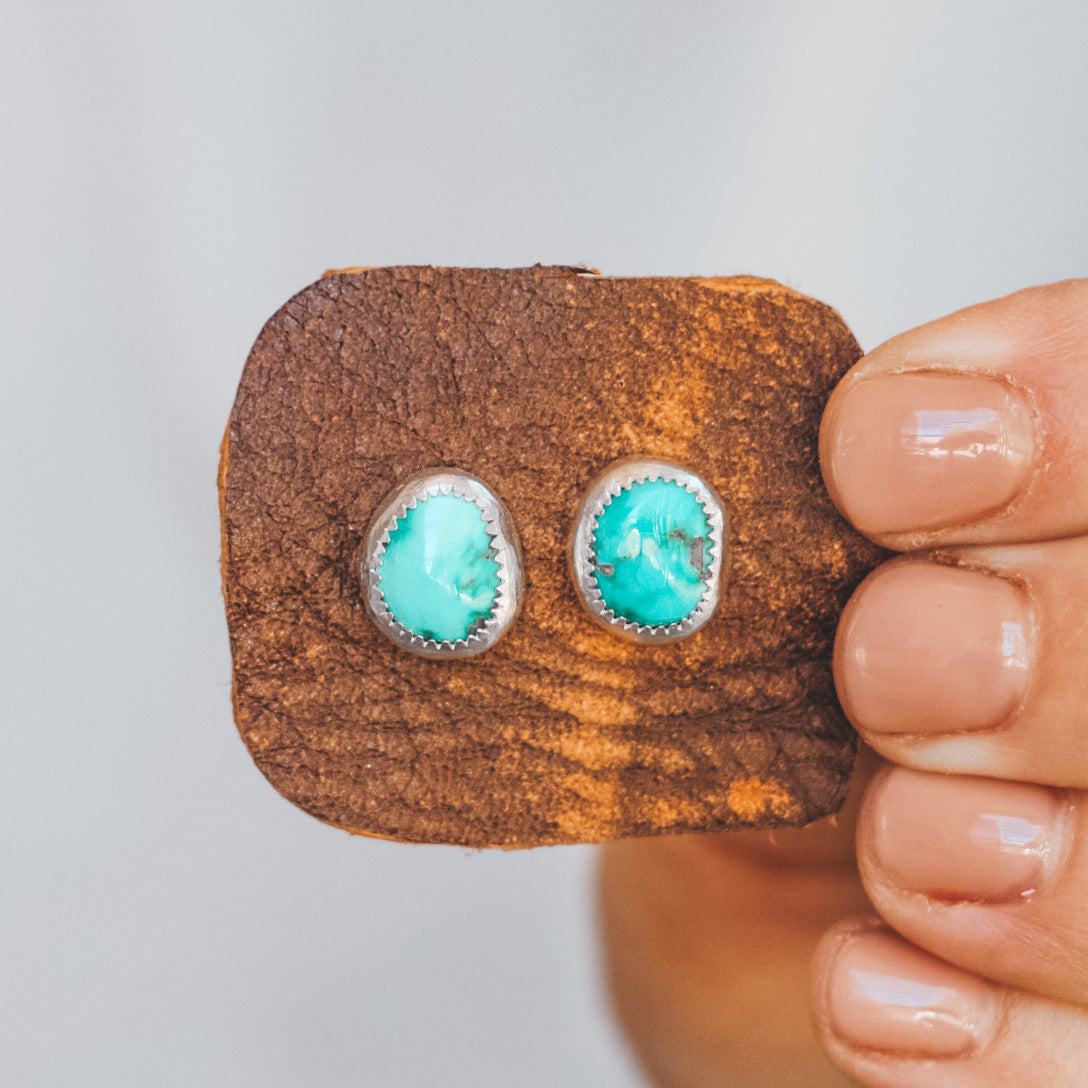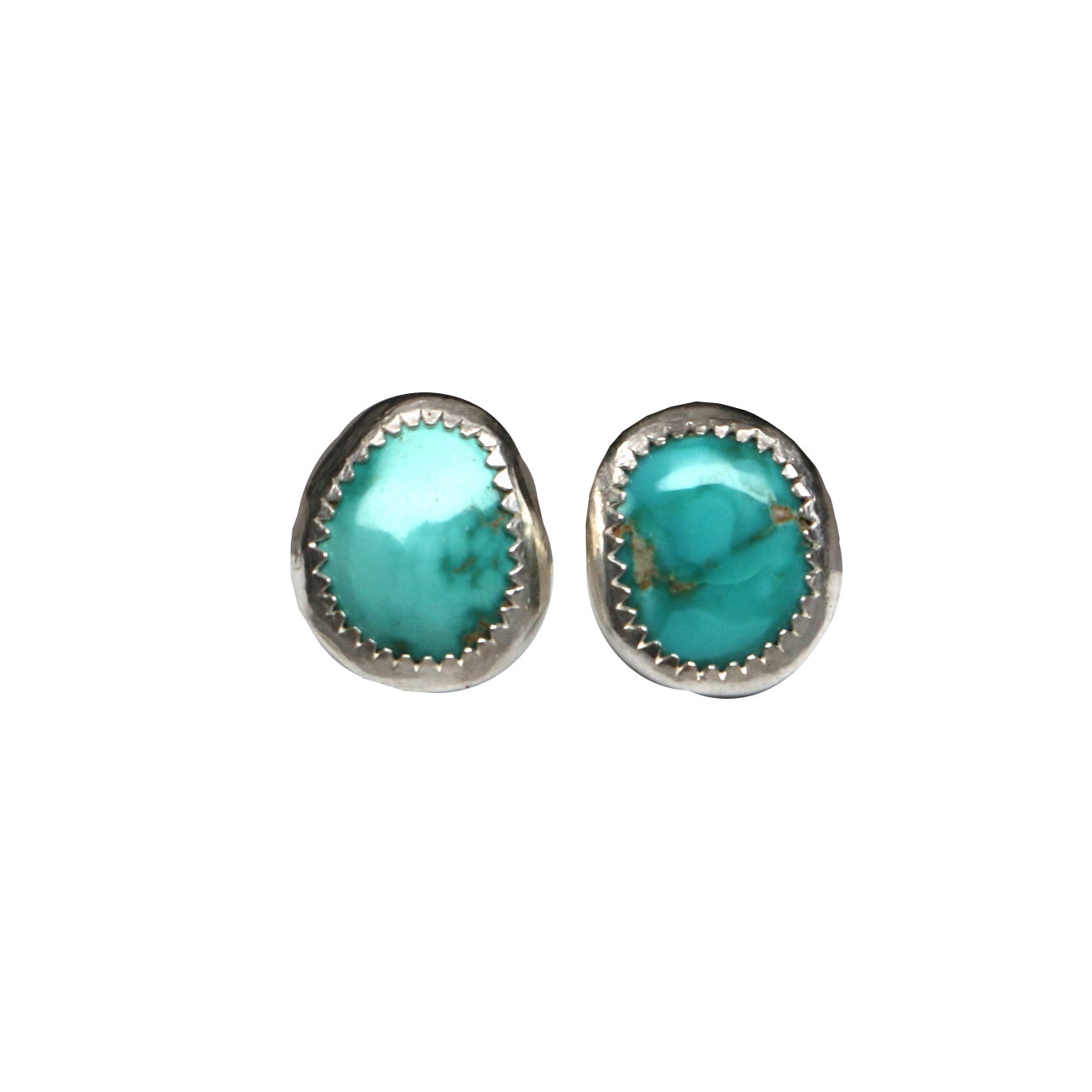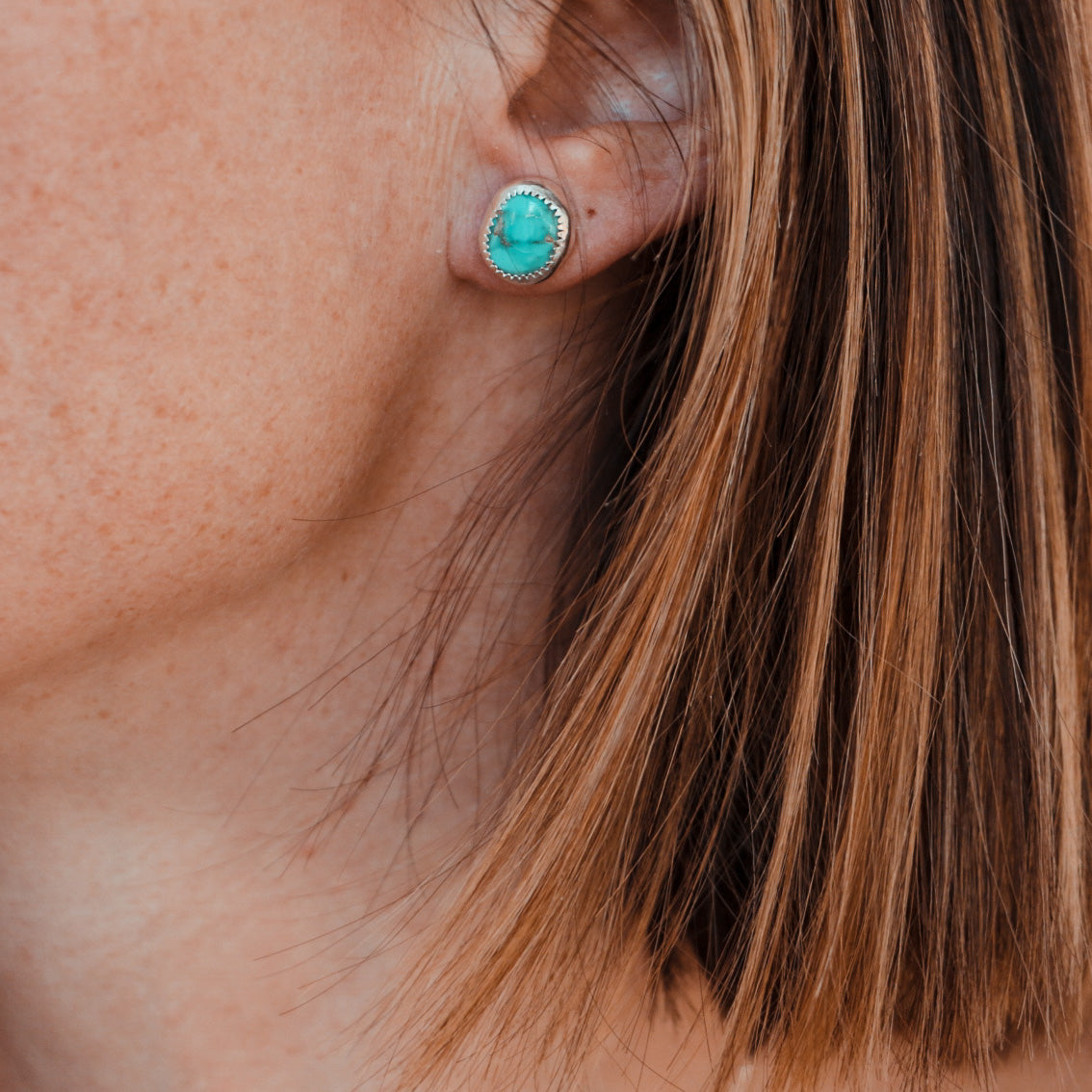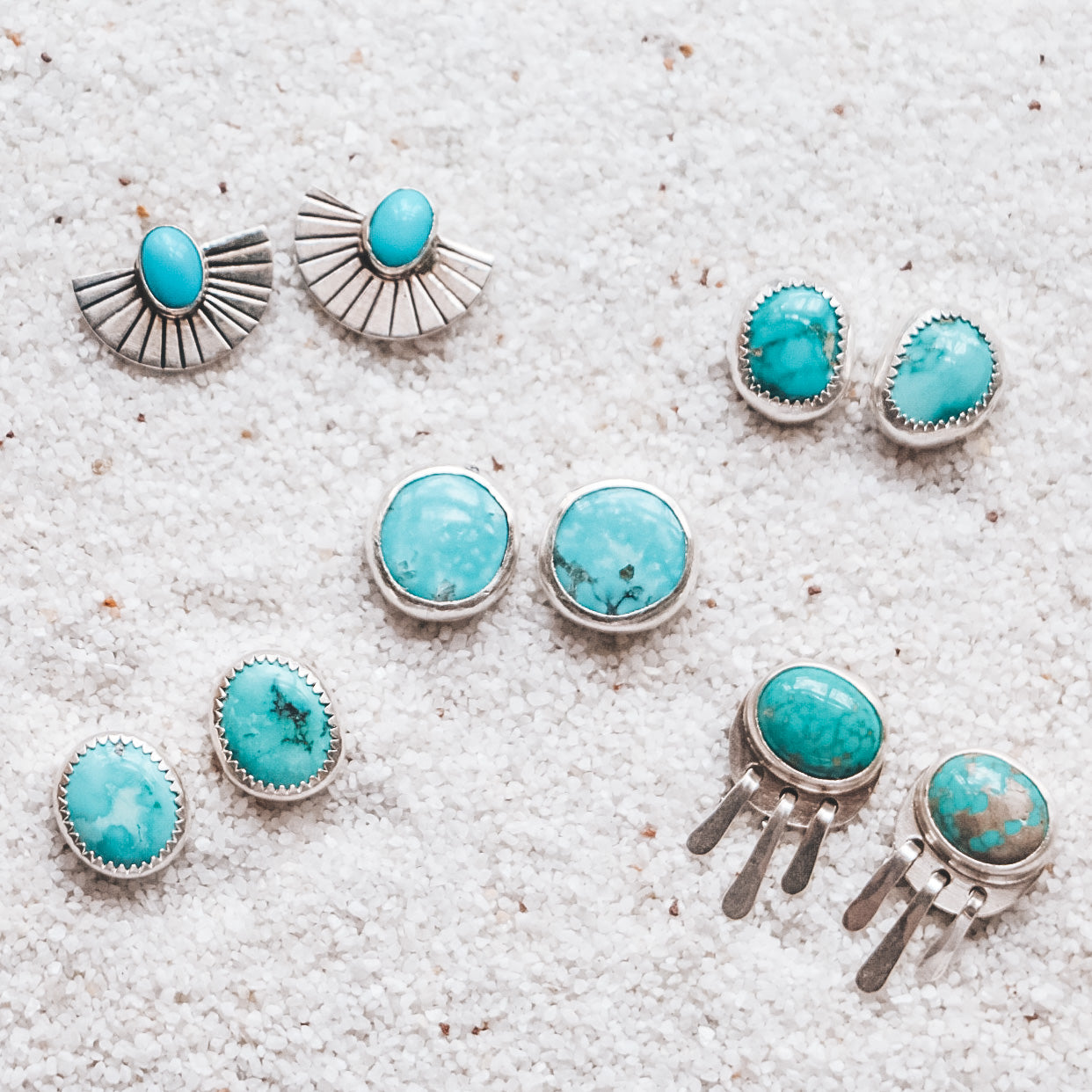 Organic Studs - Carico Lake Turquoise #4
These 'sister' stones are paired for similarity and for their complementary natural look. The stones are hand-chosen and matched, and are completely one of a kind. Carico Lake Turquoise is bright teal in color with natural veining. 
The stones measure approximately 10mm wide by 12mm tall, and are set in sterling silver and fine silver.
These earrings come in a gift box with a travel pouch, care instructions, and polish cloth.
The video in this listing is filmed in direct sunlight and is completely unedited to show stones' natural colors.
Jewelry Care
Sizing
Shipping
Packaging
Jewelry Care
Sizing
Shipping
Packaging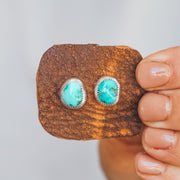 Organic Studs - Carico Lake Turquoise #4