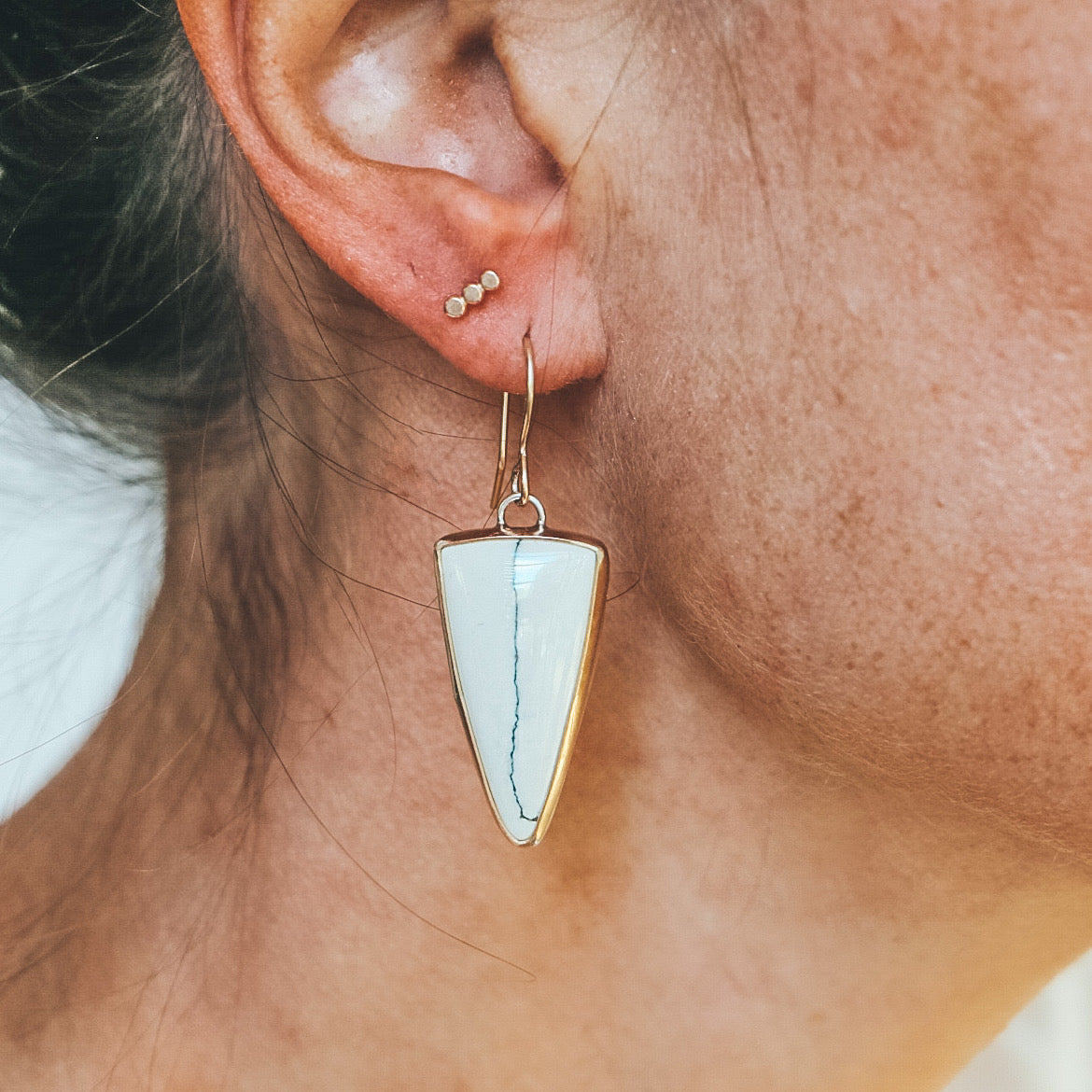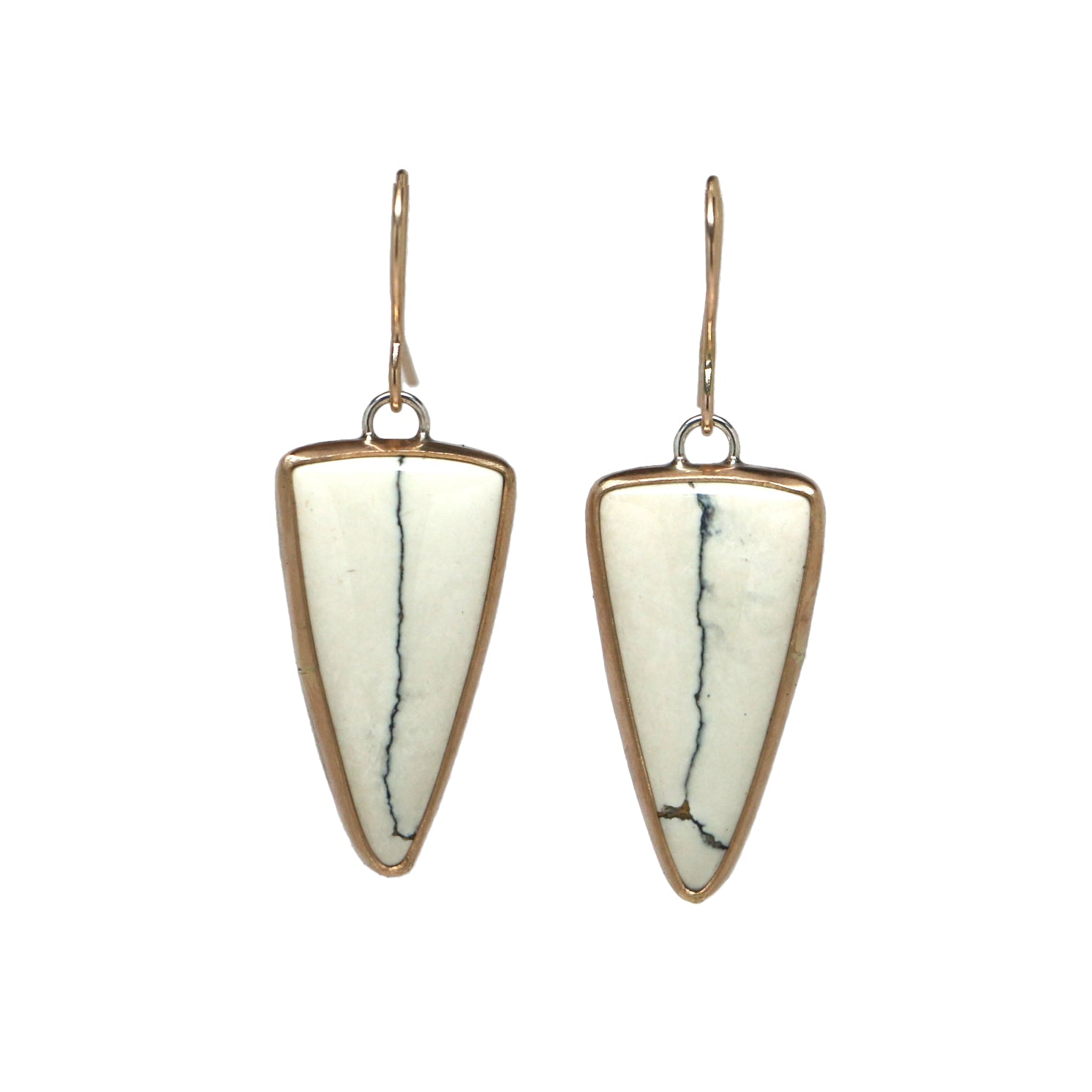 Path Earrings - Ivory Creek Variscite, Mixed Metals
These simple earrings feature stunning Ivory Creek Variscite, a rare and coveted stone mined in Kazakstan. The stones are creamy white with natural dark grey veining.
These earrings have a sterling silver backplate, and 14k gold filled bezel and earwire. Earrings are lightweight and hang 1.75" in length.
Colors are most accurately represented in the video, which is unedited and filmed in direct sunlight.
These earrings come with a silver polish cloth.
Jewelry Care
Sizing
Shipping
Packaging
Jewelry Care
Sizing
Shipping
Packaging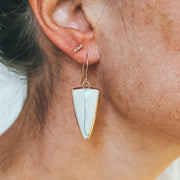 Path Earrings - Ivory Creek Variscite, Mixed Metals