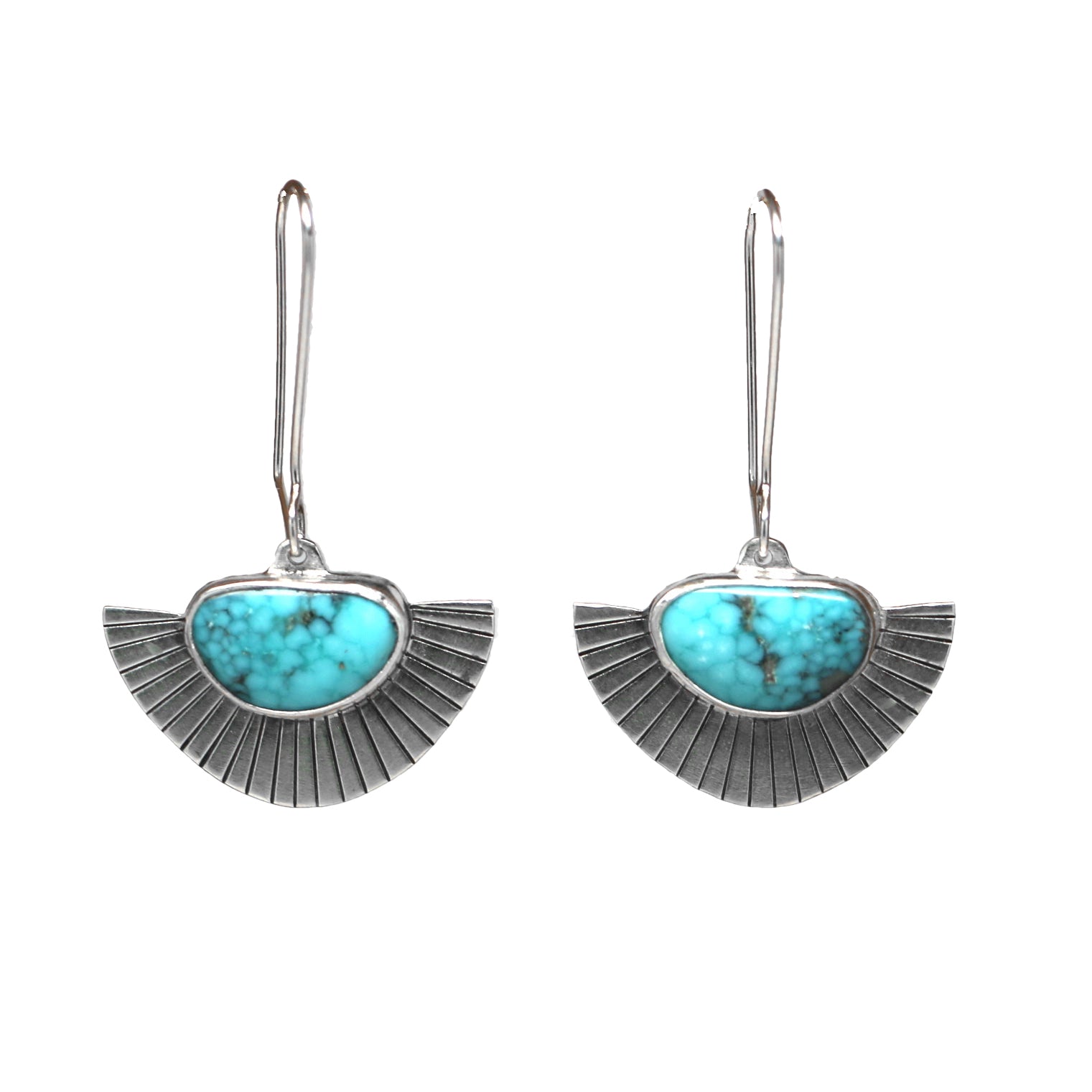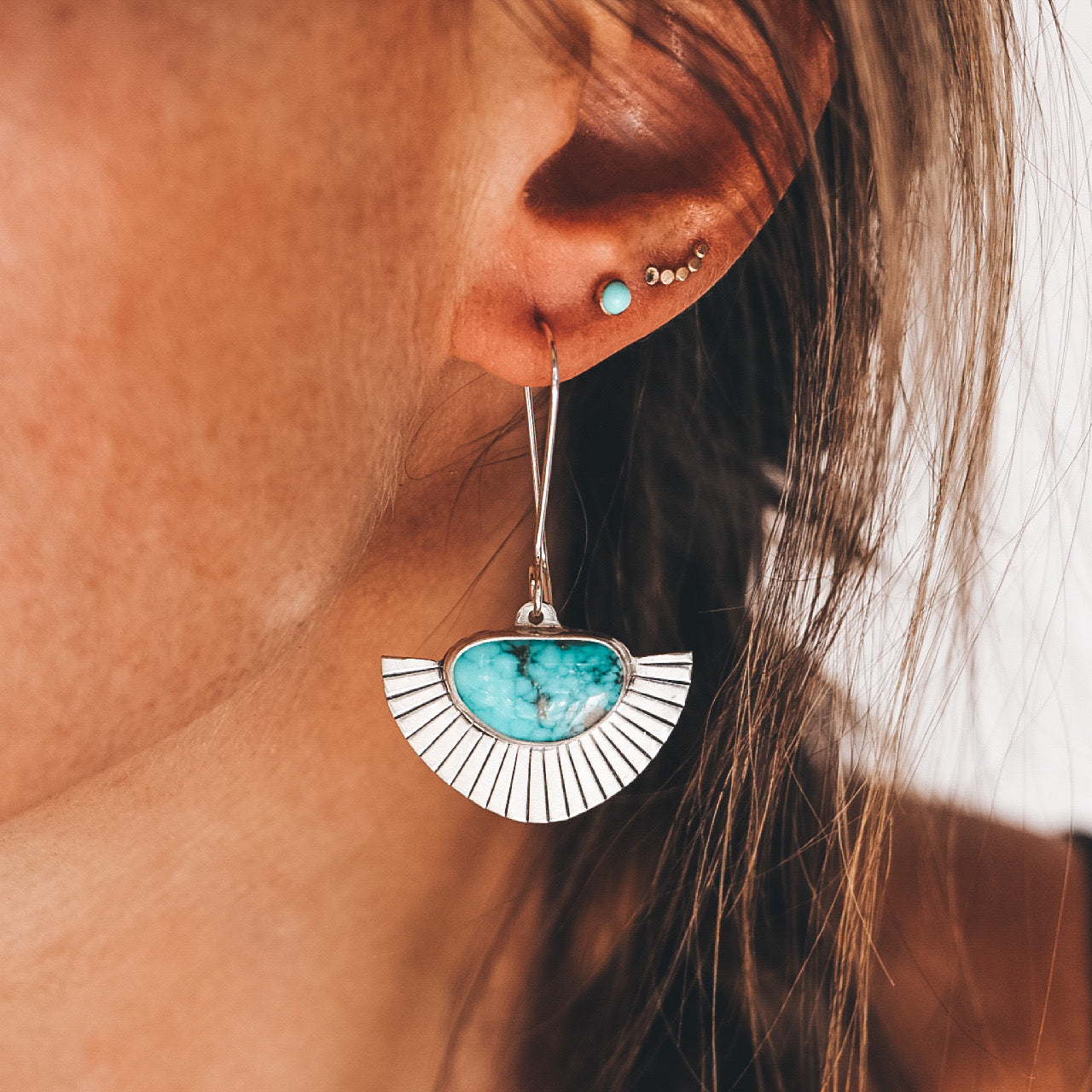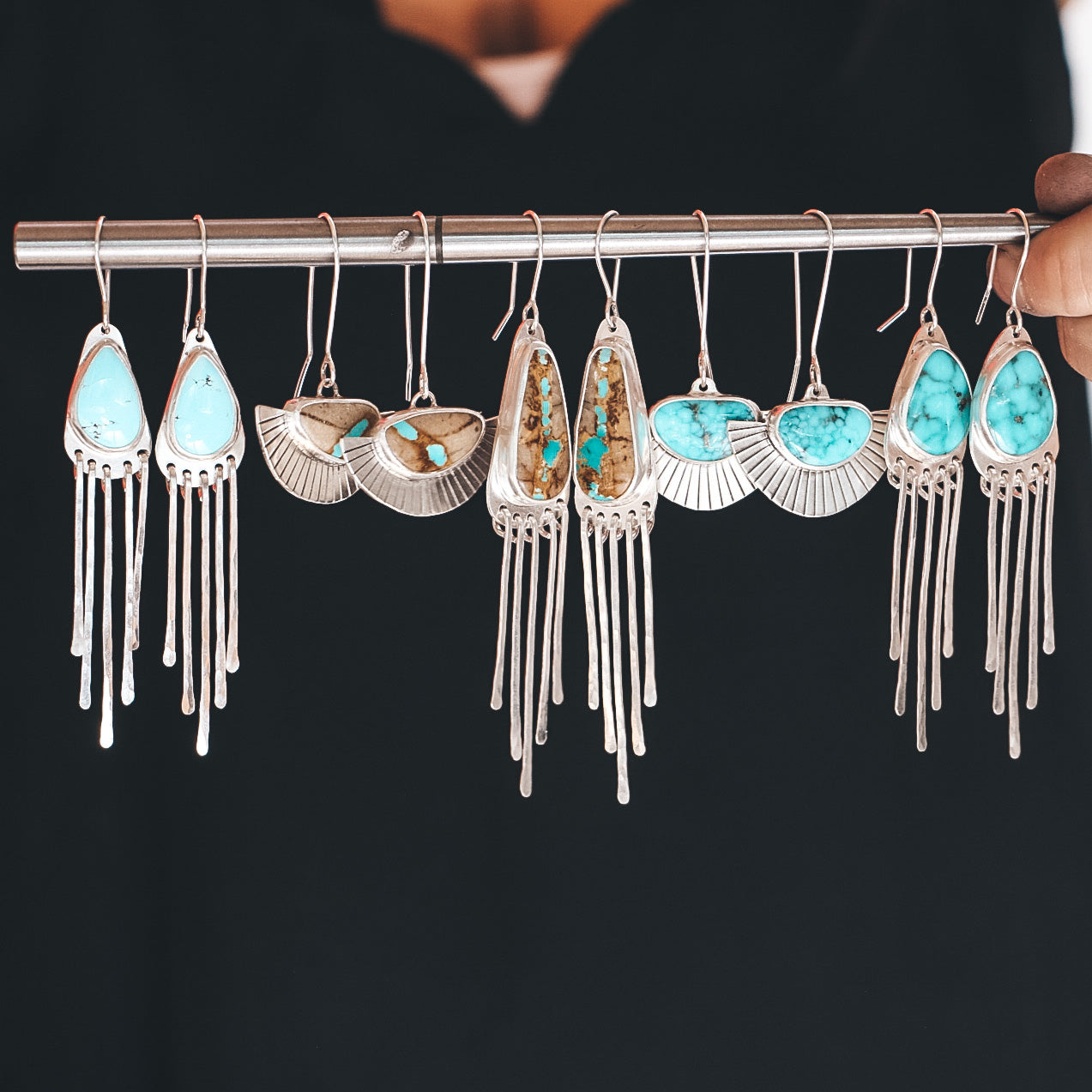 Kingman Turquoise Fan Dangles
The Fan Dangles are Mineral + Mine's newest take on our popular Fan Stud!
Lightweight as always, these fan earrings feature our signature straight line sunburst pattern alongside Kingman Turquoise. This pair of Kingman stones are brilliant teal with inclusions of pyrite.
Each element of these earrings is carefully crafted from sterling silver sheet and wire, and the decorative stamped pattern is done meticulously by hand.
The earrings measure 1.75" in length.
These earrings come with a silver polish cloth.
Jewelry Care
Sizing
Shipping
Packaging
Jewelry Care
Sizing
Shipping
Packaging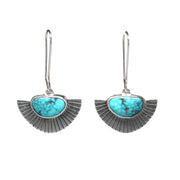 Kingman Turquoise Fan Dangles