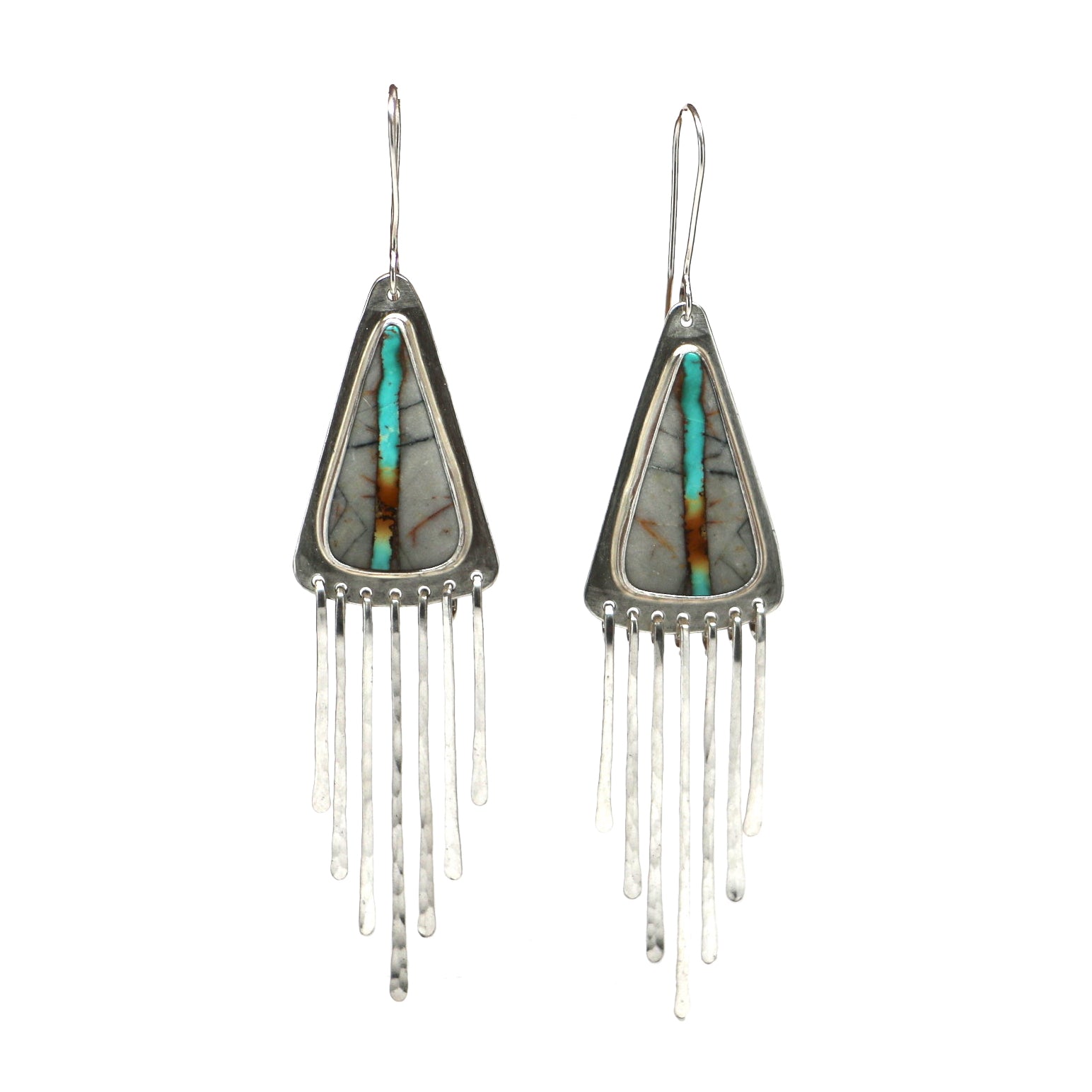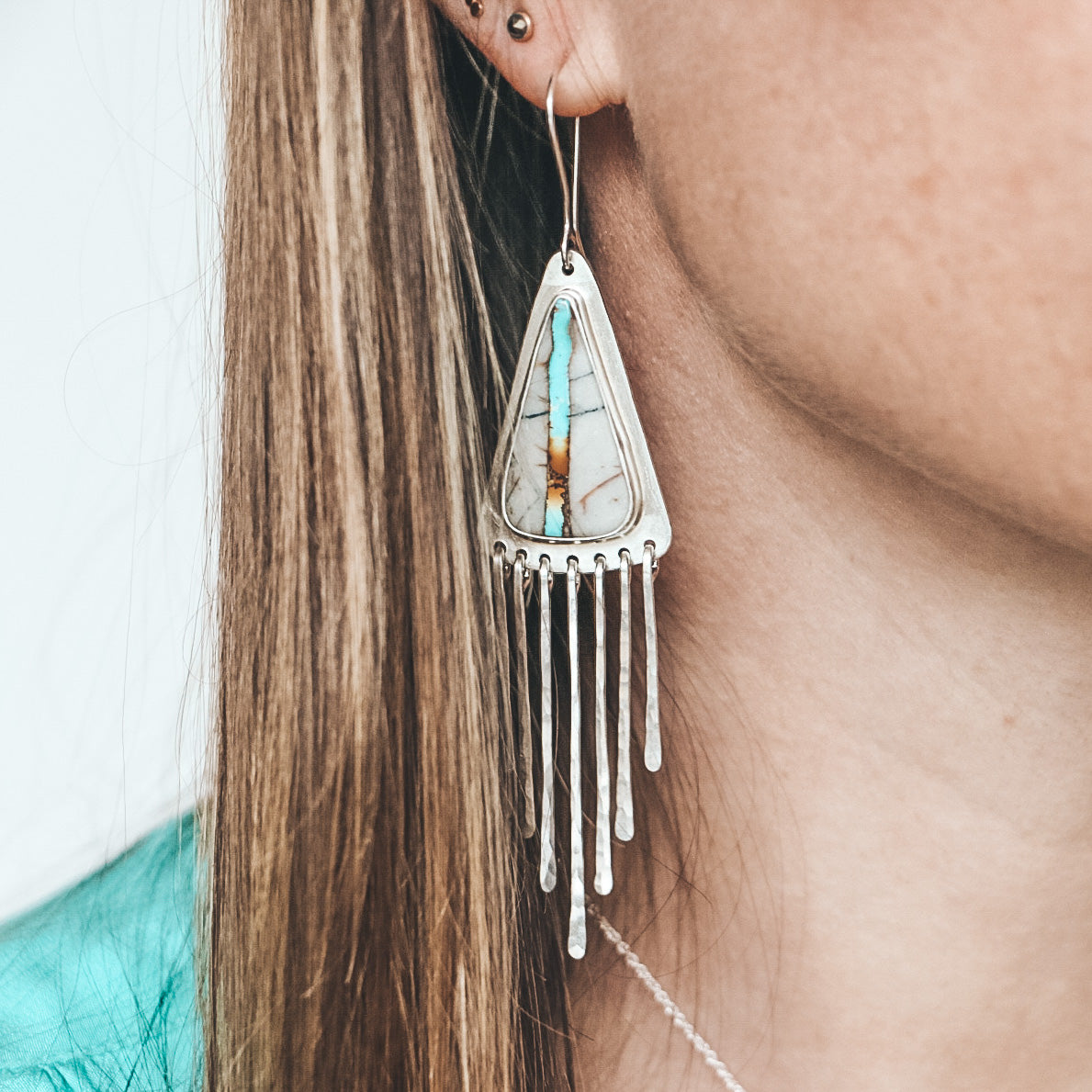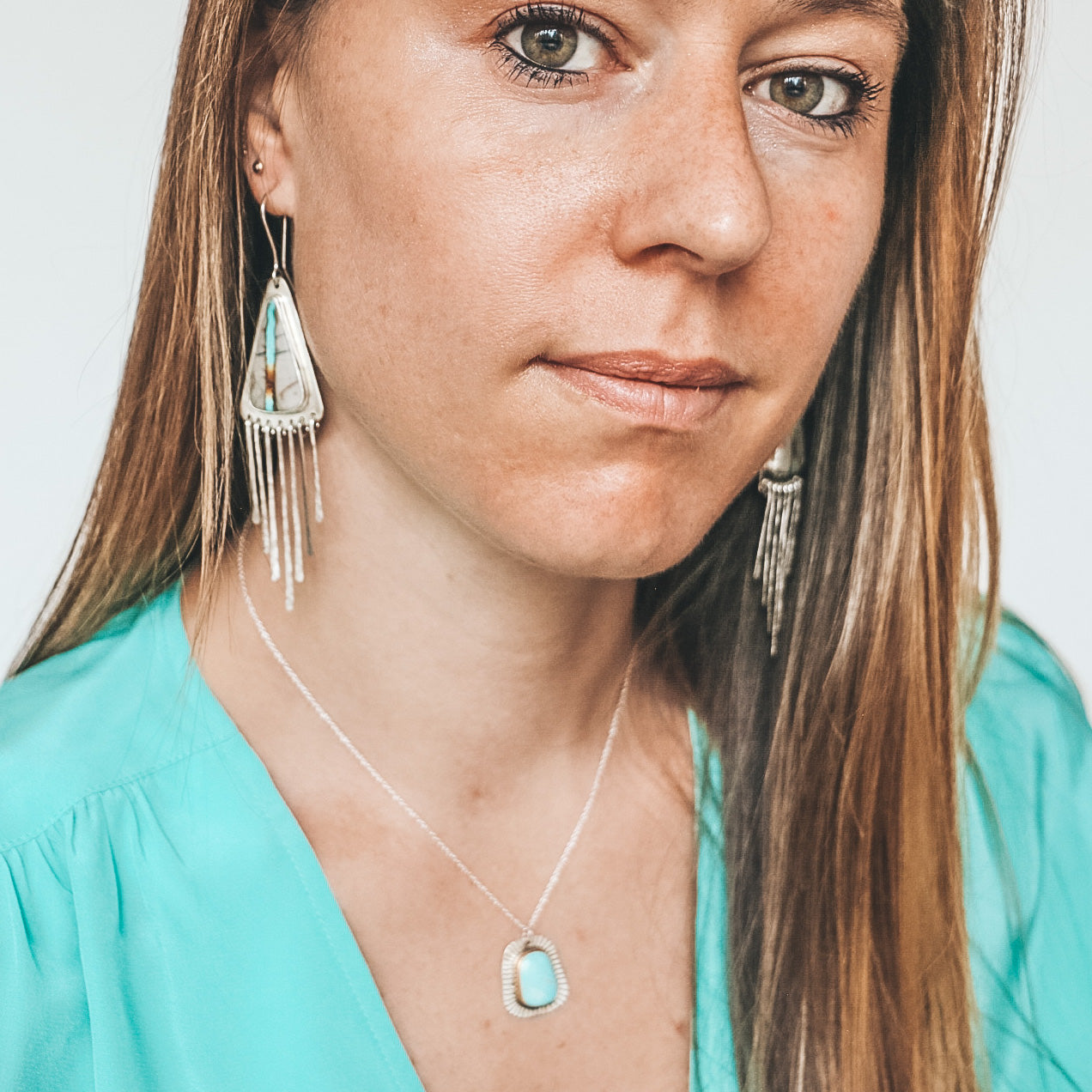 These gorgeous Royston Ribbon Turquoise fringe earrings have incredible movement and are completely one of a kind! 
The natural Royston Ribbon stones, which are mined in Nevada, are sandy grey in color with a bright, teal ribbon down the middle. This particular pair also features splashes of brilliant orange and peeks of yellow.
These lightweight earrings measure 4" in length and are set in sterling silver and fine silver.
These earrings come with a silver polish cloth.
Jewelry Care
Sizing
Shipping
Packaging
Jewelry Care
Sizing
Shipping
Packaging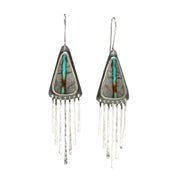 Royston Fringies #13