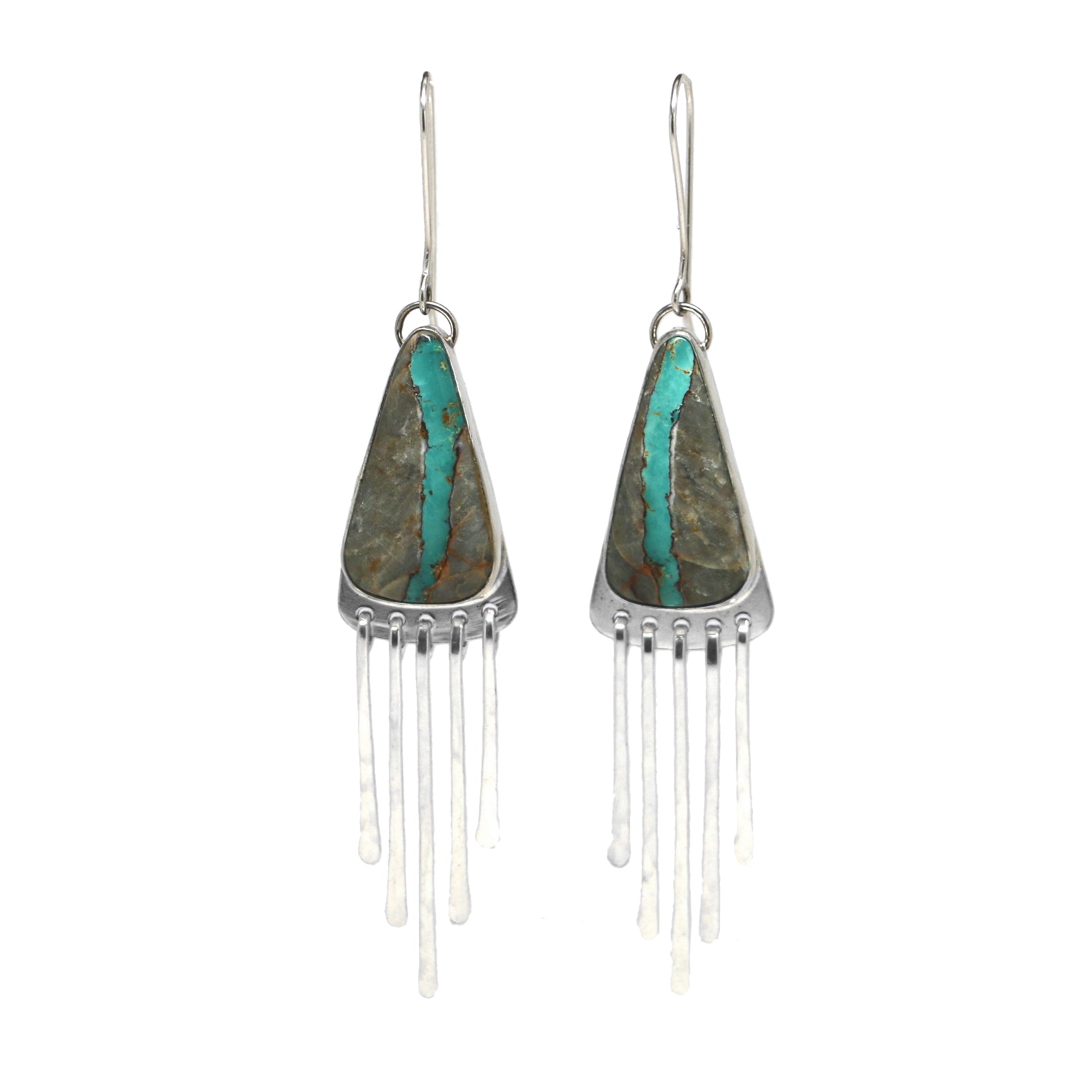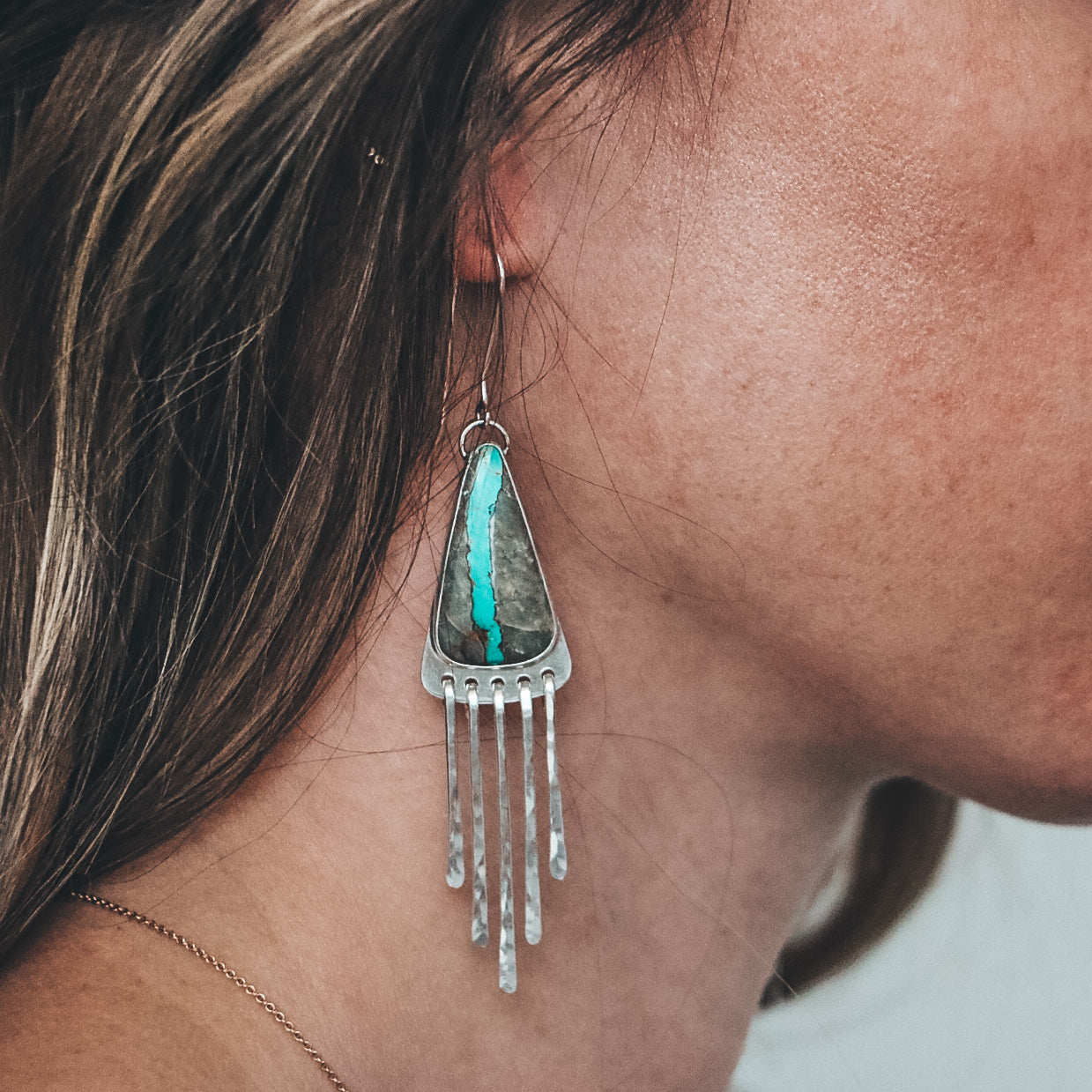 These gorgeous Royston Ribbon Turquoise fringe earrings have incredible movement and are completely one of a kind! 
The natural Royston Ribbon stones, which are mined in Nevada, are sandy tan in color with a bright, teal ribbon down the middle.
These lightweight earrings measure 3.75" in length and are set in sterling silver and fine silver.
These earrings come with a silver polish cloth.
Jewelry Care
Sizing
Shipping
Packaging
Jewelry Care
Sizing
Shipping
Packaging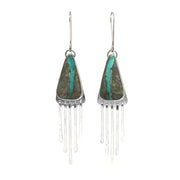 Royston Fringies #7