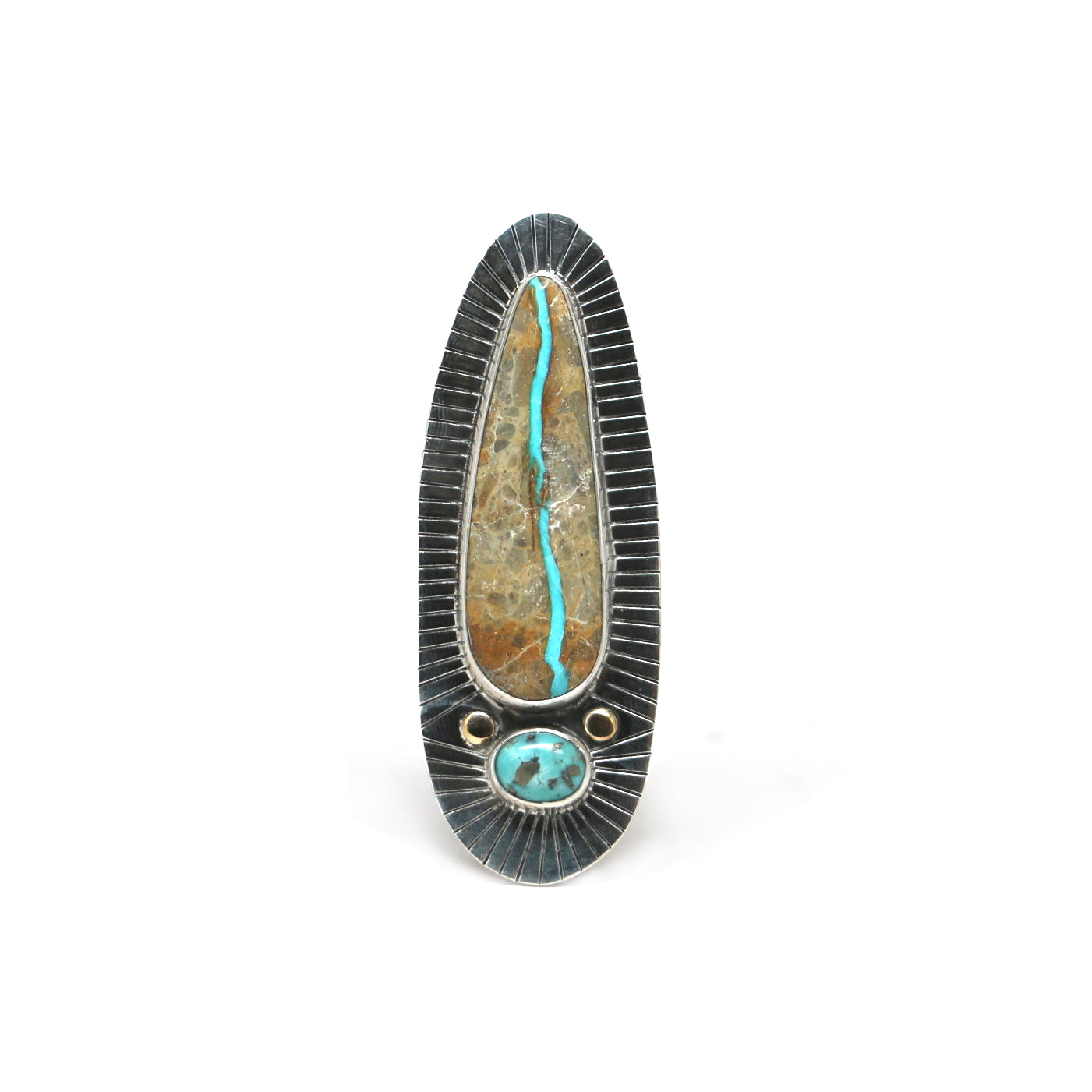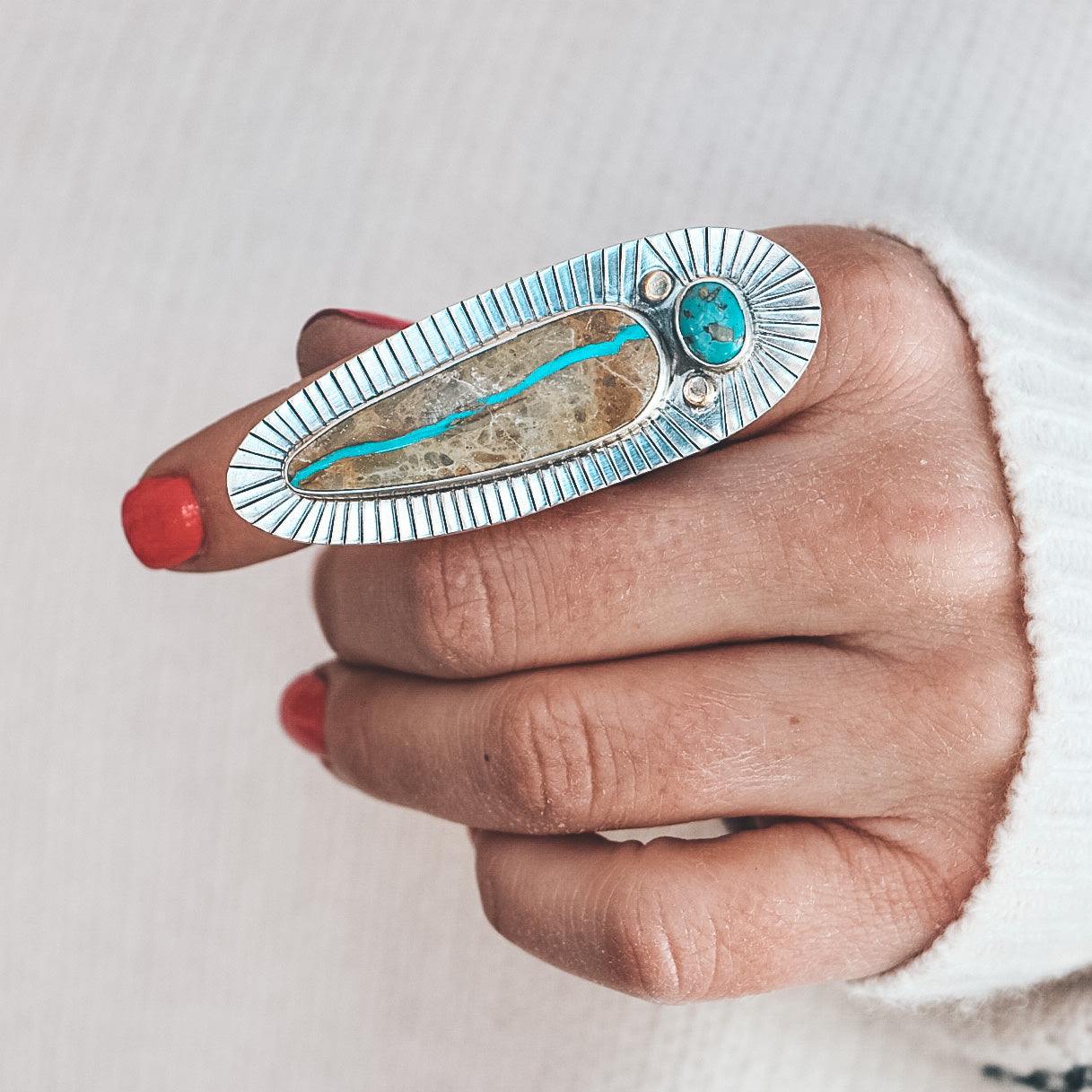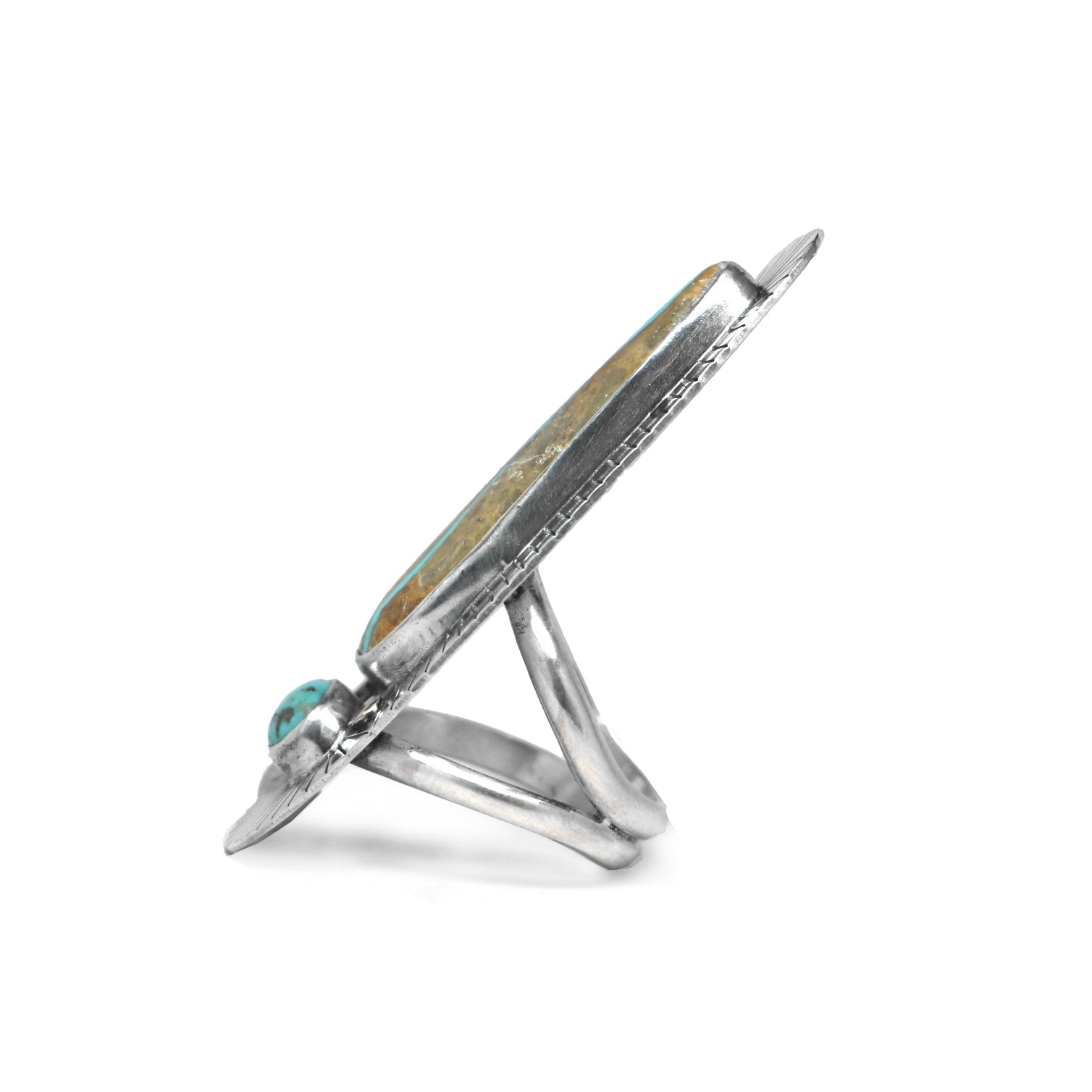 Royston Ribbon Double Trouble Ring - Size 9
The Double Trouble design has become a Mineral + Mine signature style. This ring features an elongated Royston Ribbon Turquoise accompanied by a small Campitos Turquoise stone. The Royston Ribbon stone has some natural surface irregularities which are common among this type of turquoise; these are not cracks in the stone, but are healed fractures within the minerals of the turquoise matrix. The Campitos stone features flecks of pyrite throughout.
The ring is made from sterling silver and fine silver, with brass circle details. Thi large statement ring is supported by a wide double split sterling silver band.

This ring measures 2.5" tall by 1" wide and is a size 9. This ring can not be resized.
This ring comes with a silver polish cloth.
The video in this listing is filmed in direct sunlight and is completely unedited to show natural stone colors.
Jewelry Care
Sizing
Shipping
Packaging
Jewelry Care
Sizing
Shipping
Packaging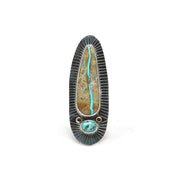 Royston Ribbon Double Trouble Ring - Size 9