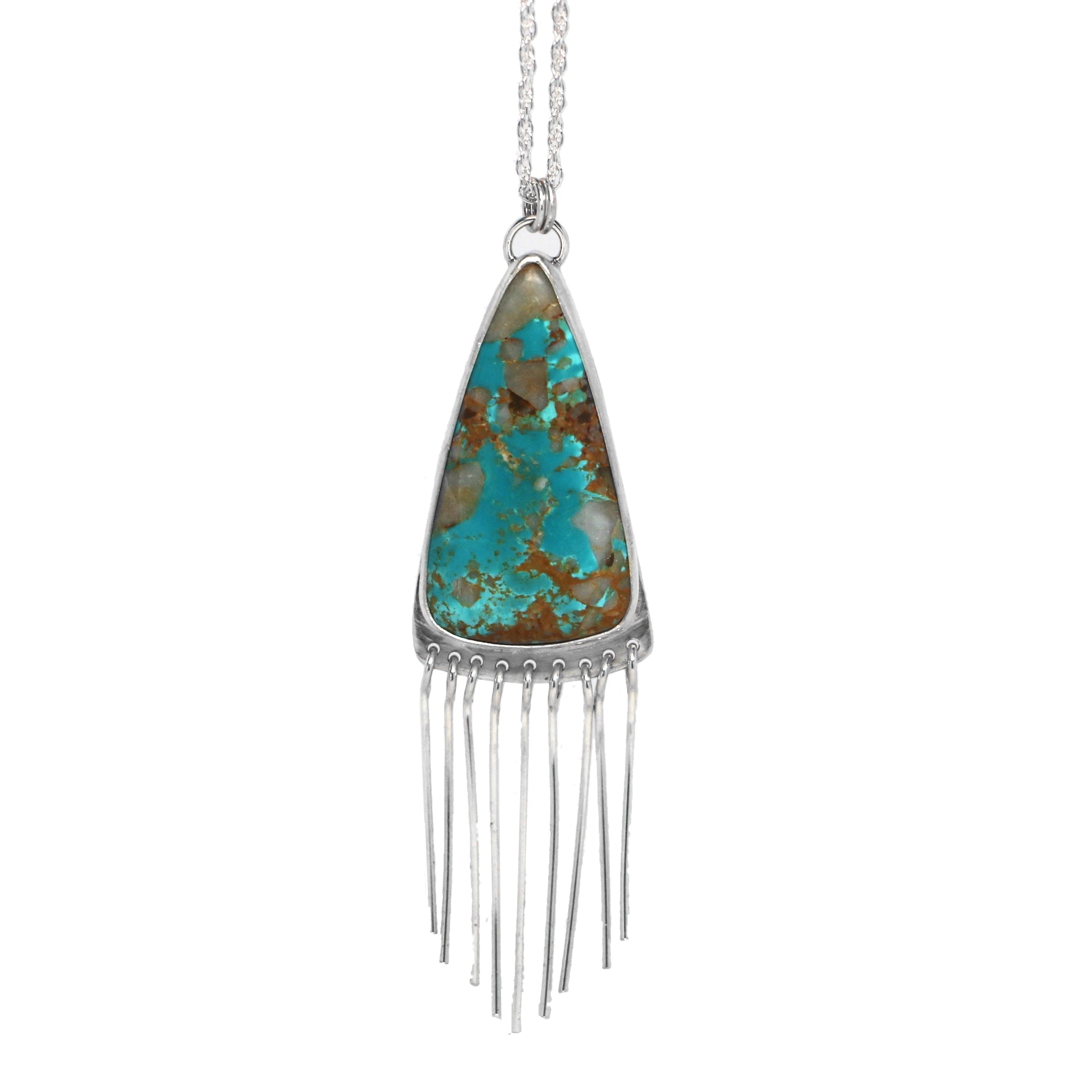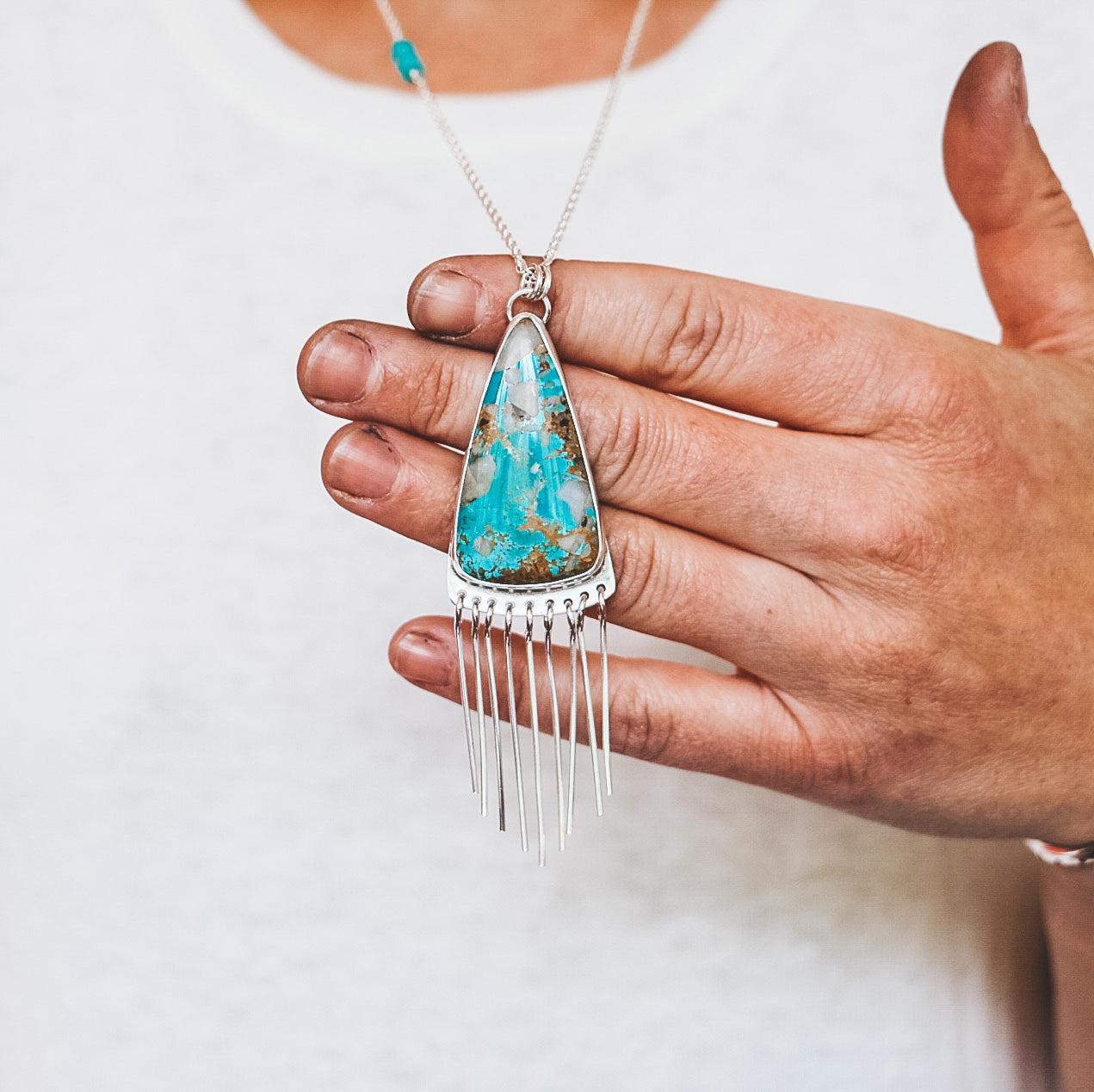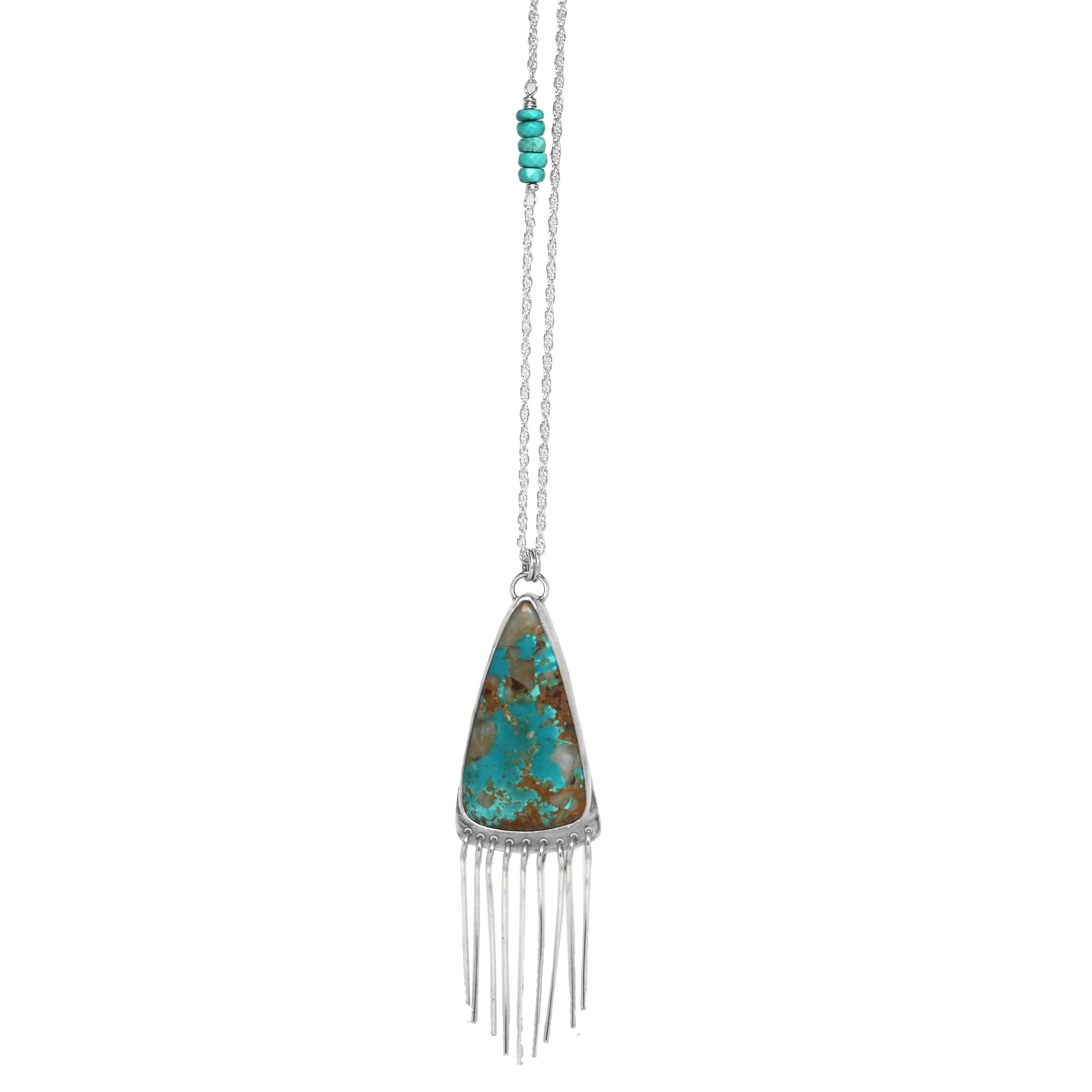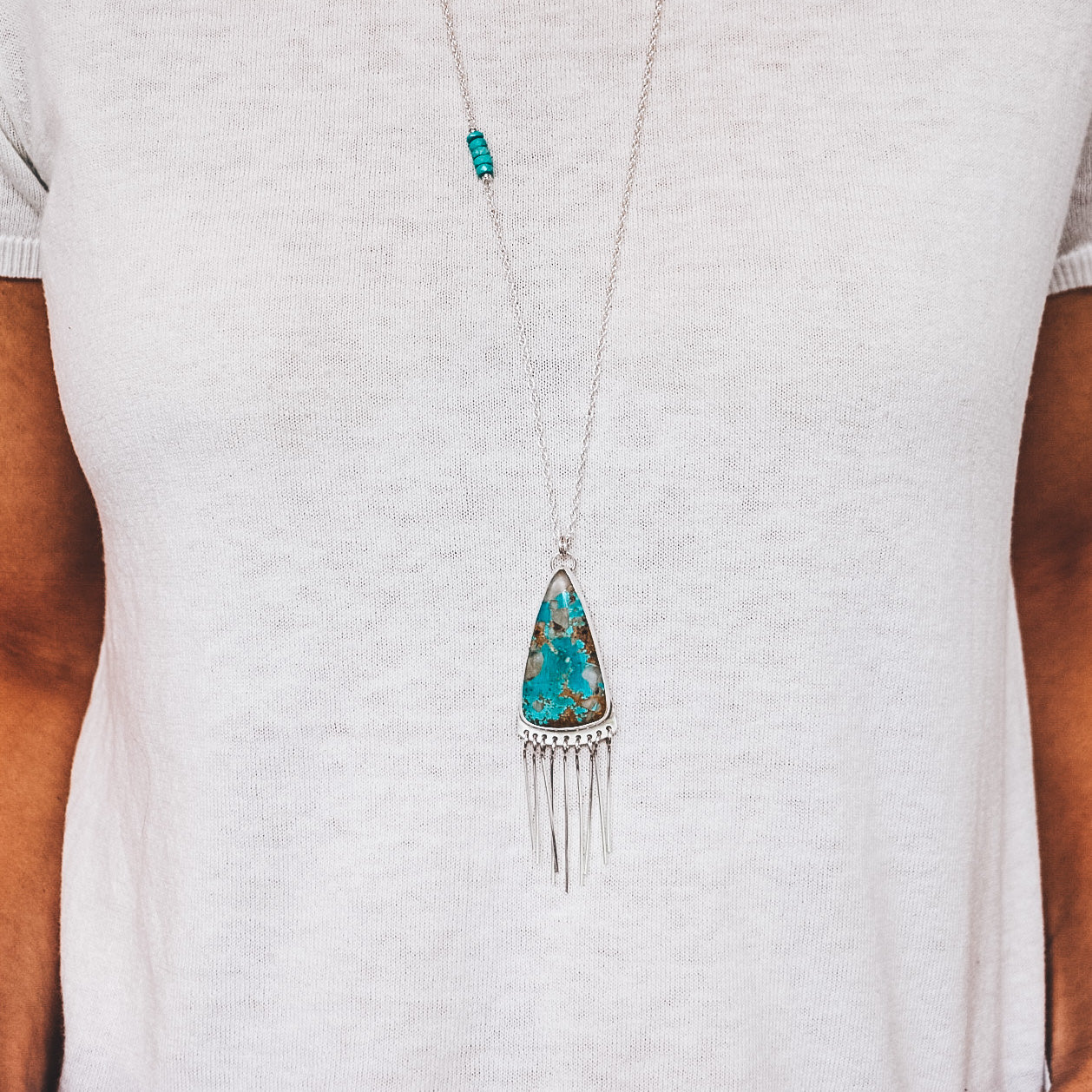 Royston Turquoise Necklace
This necklace features Royston Turquoise set in sterling silver and fine silver, with handmade fringe. This variety of turquoise, mined in Nevada, is mixed in color, featuring teal, grey and sandy browns. 
The pendant measures 3.75" tall by 1" wide, and comes on a 30" infinity chain. The sterling silver rope chain has floating wire-wrapped Sleeping Beauty Turquoise stones, which accent the pendant.
This necklace comes with a silver polish cloth.
Jewelry Care
Sizing
Shipping
Packaging
Jewelry Care
Sizing
Shipping
Packaging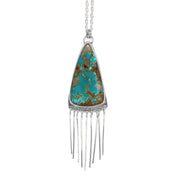 Royston Turquoise Necklace