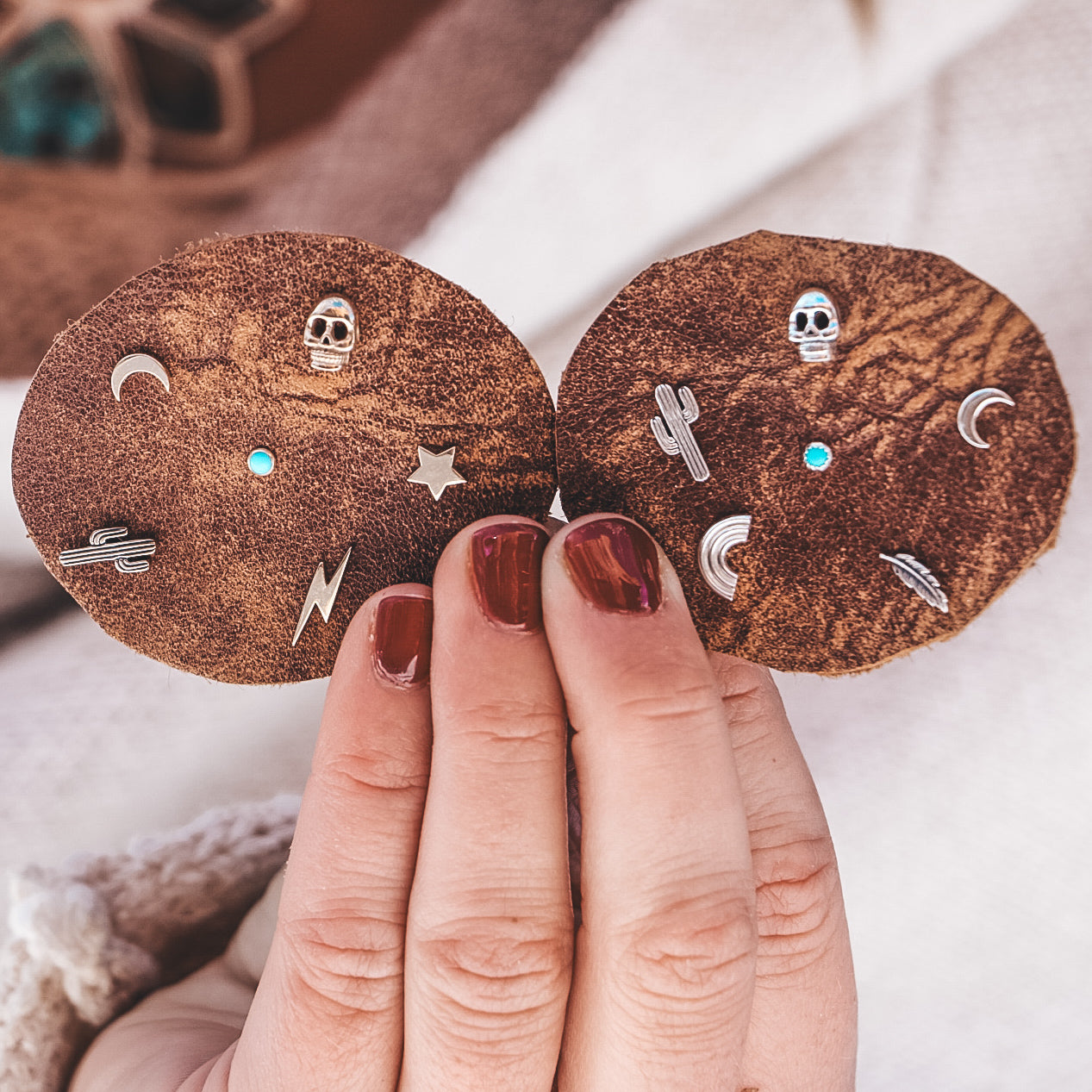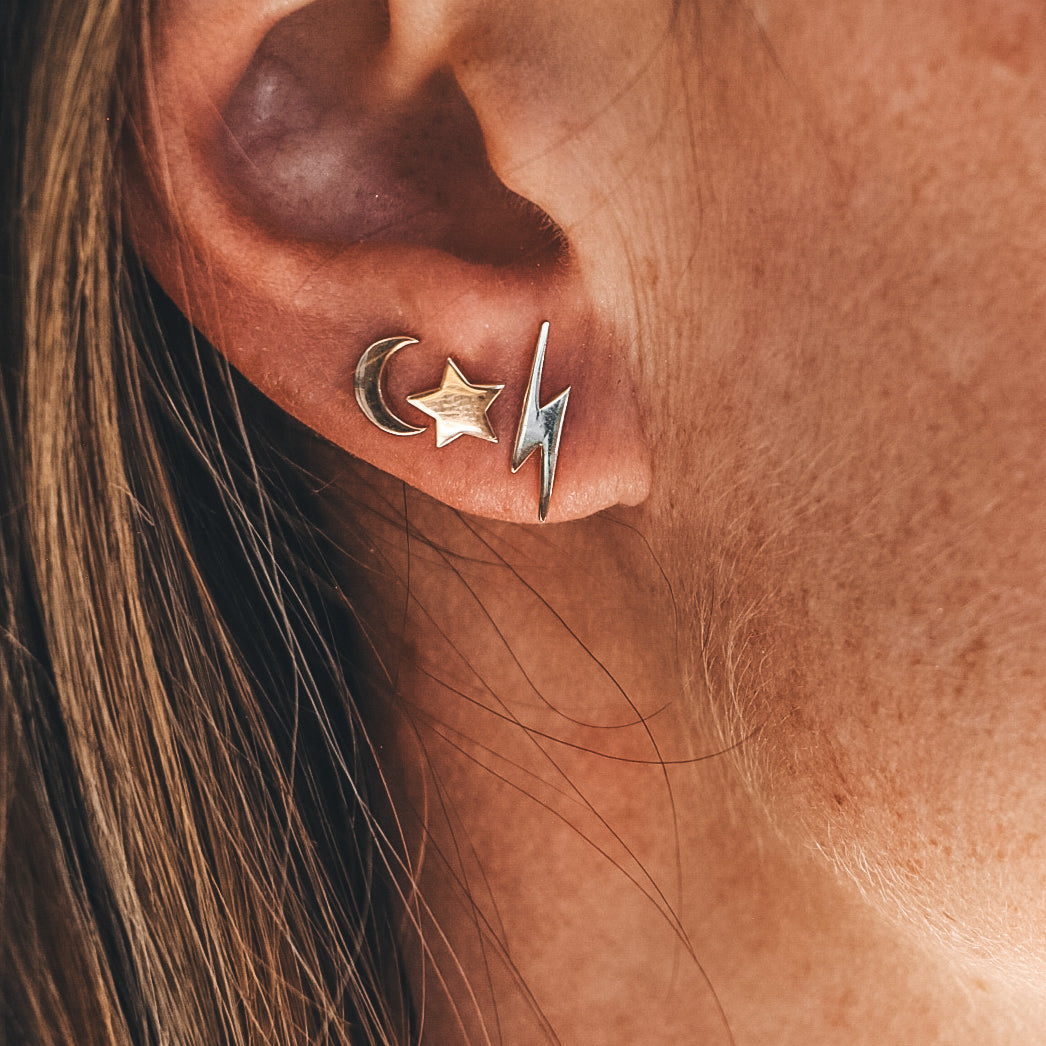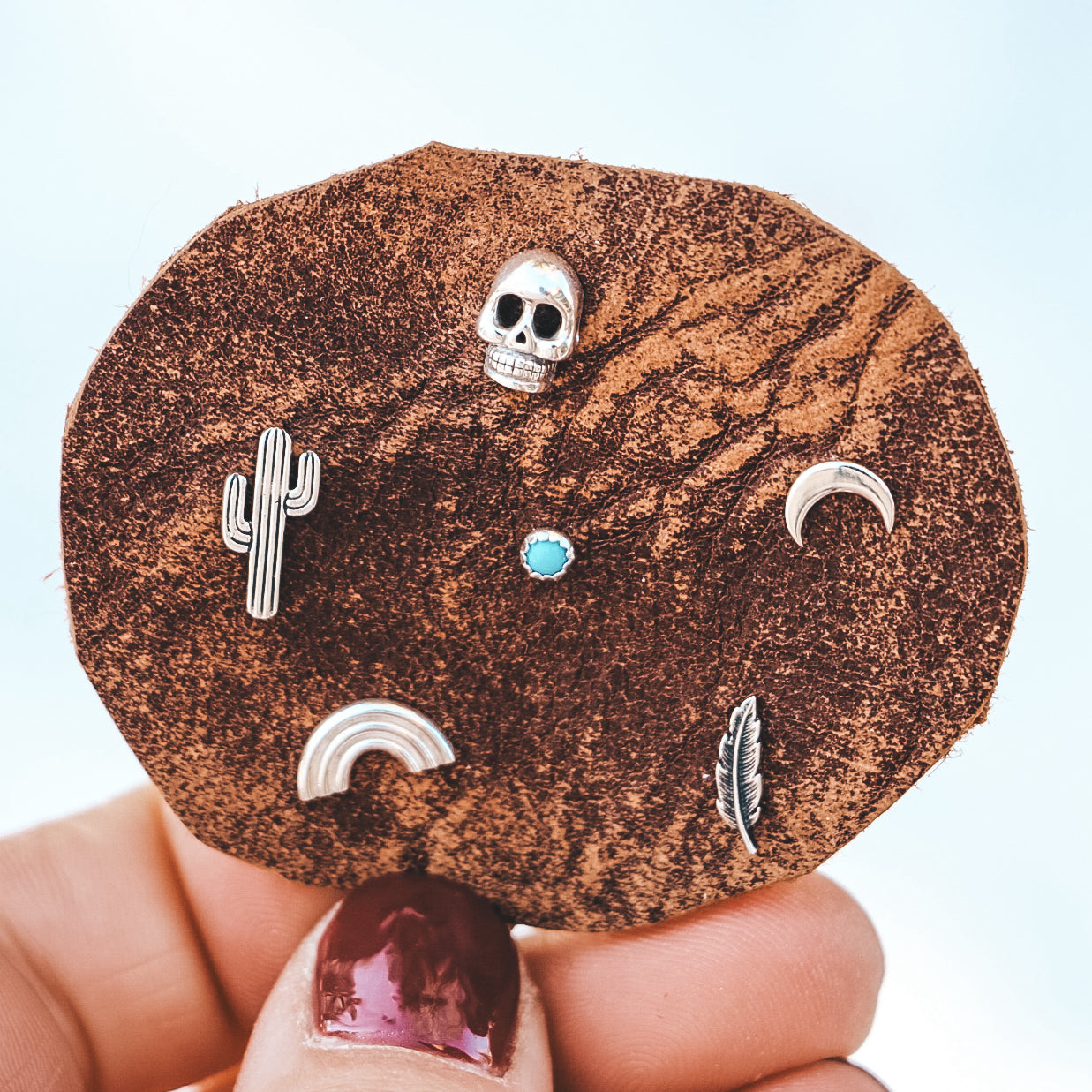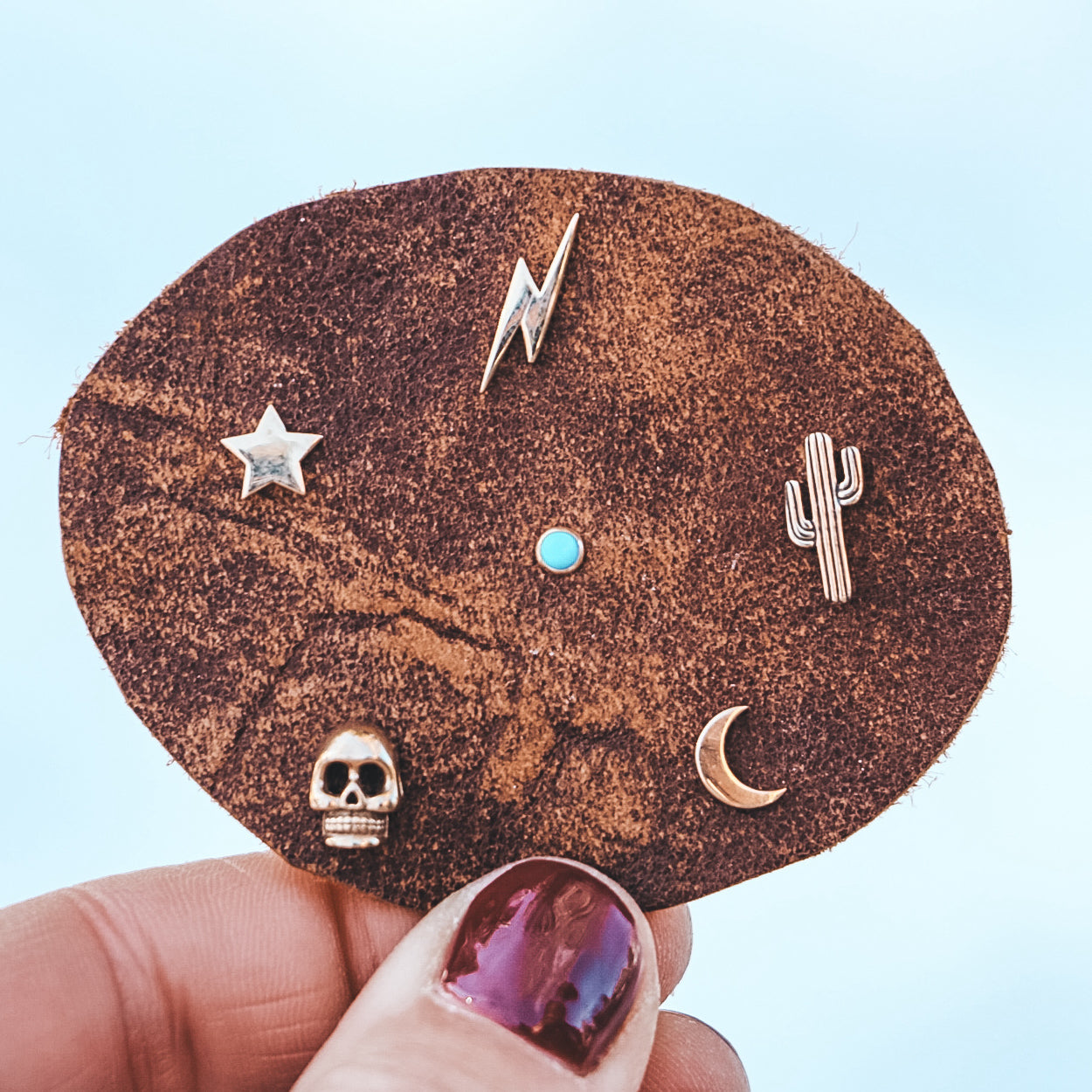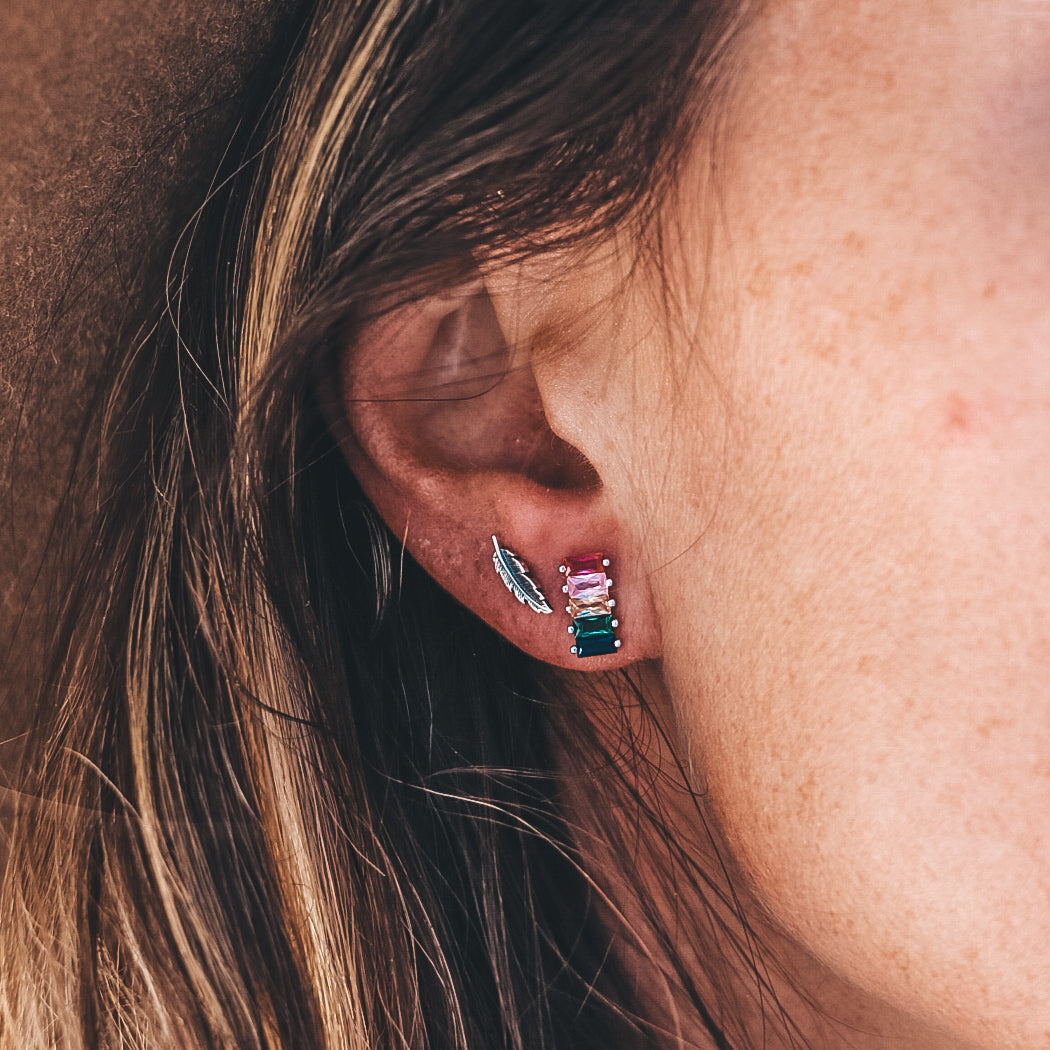 This sweet mix and match set adds some pop to your ear party!
Available in sterling silver or bronze combo. The bronze studs have a sterling silver post.
SILVER PACK: skull, moon, feather, rainbow, cactus, turquoise
GOLD PACK: skull, moon, star, lightening, cactus, turquoise
The charm studs in this set are sourced from a trusted supplier and are not hand made by me. I have curated a small collection of basic studs at an approachable price point that speak to my soul, and these made the cut! Earrings will come packaged in a gift box with travel pouch and care instructions.
Jewelry Care
Sizing
Shipping
Packaging
Jewelry Care
Sizing
Shipping
Packaging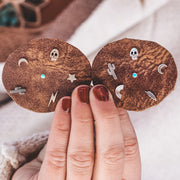 Stud Mix Pack