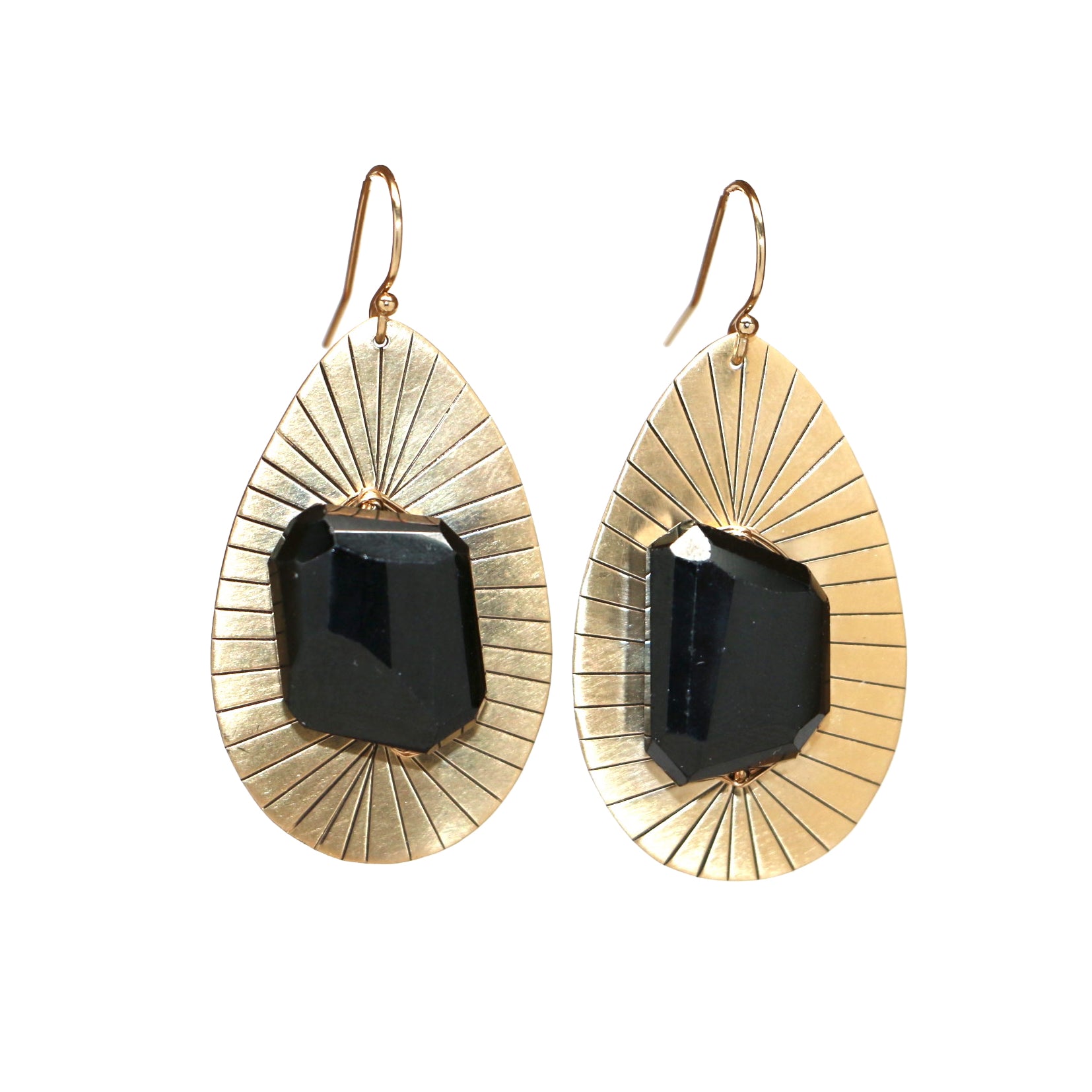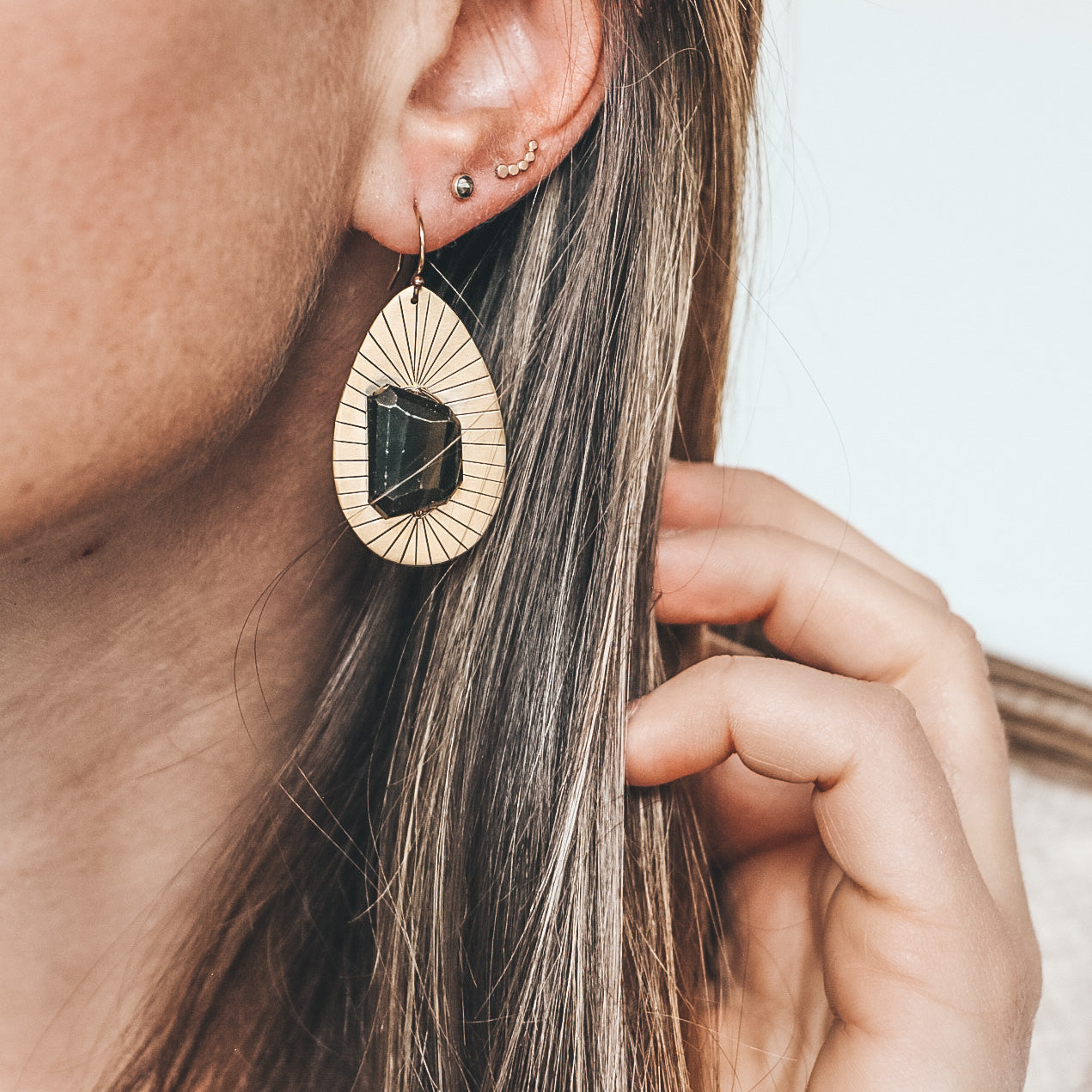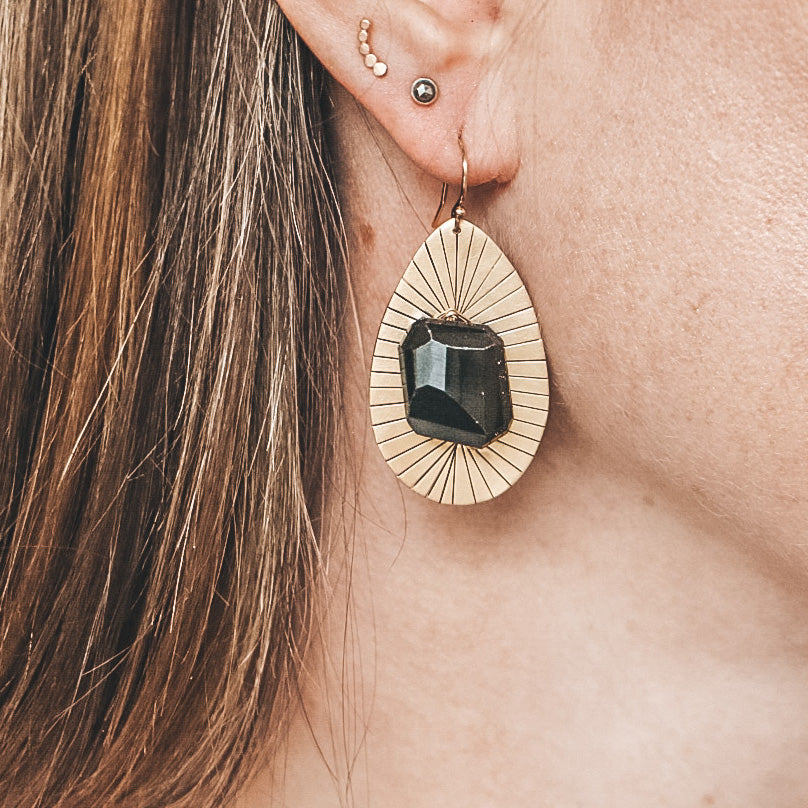 Sunbeam Earrings - Spinel
The new Sunbeam earrings are handcrafted from brass with 14k gold filled earwires. This pair features a pair of 'sister' spinel stones, hand-matched for their complementing balance. Earrings hang approximately 1.75" in length and are lightweight.
Brass takes on a patina (naturally darkens) over time, from oxidation and skin oils. Brass can be polished back to shiny with a jewelry polish cloth; to add a jewelry polish cloth to your order, click here.
Jewelry Care
Sizing
Shipping
Packaging
Jewelry Care
Sizing
Shipping
Packaging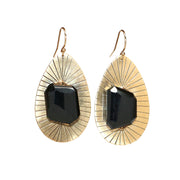 Sunbeam Earrings - Spinel