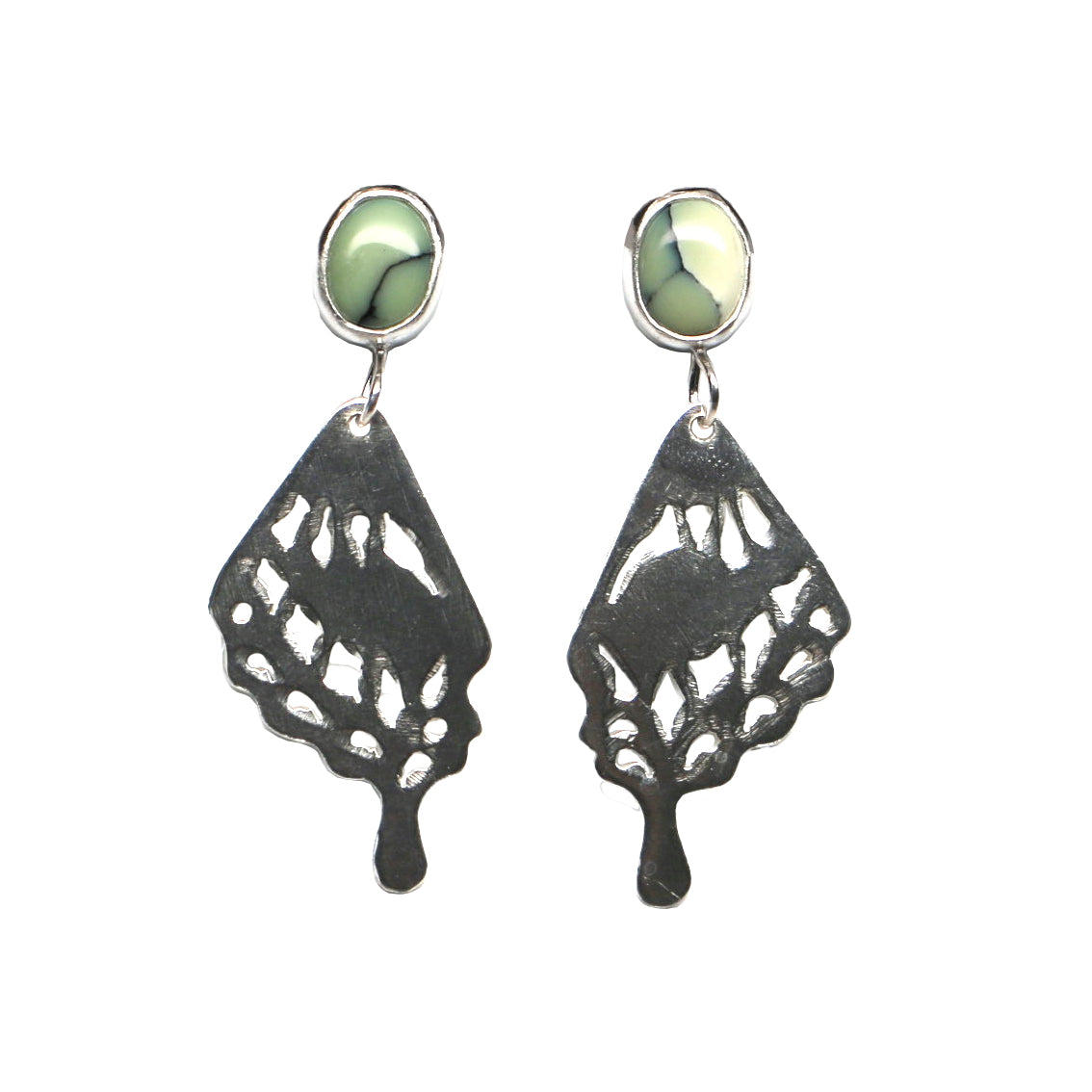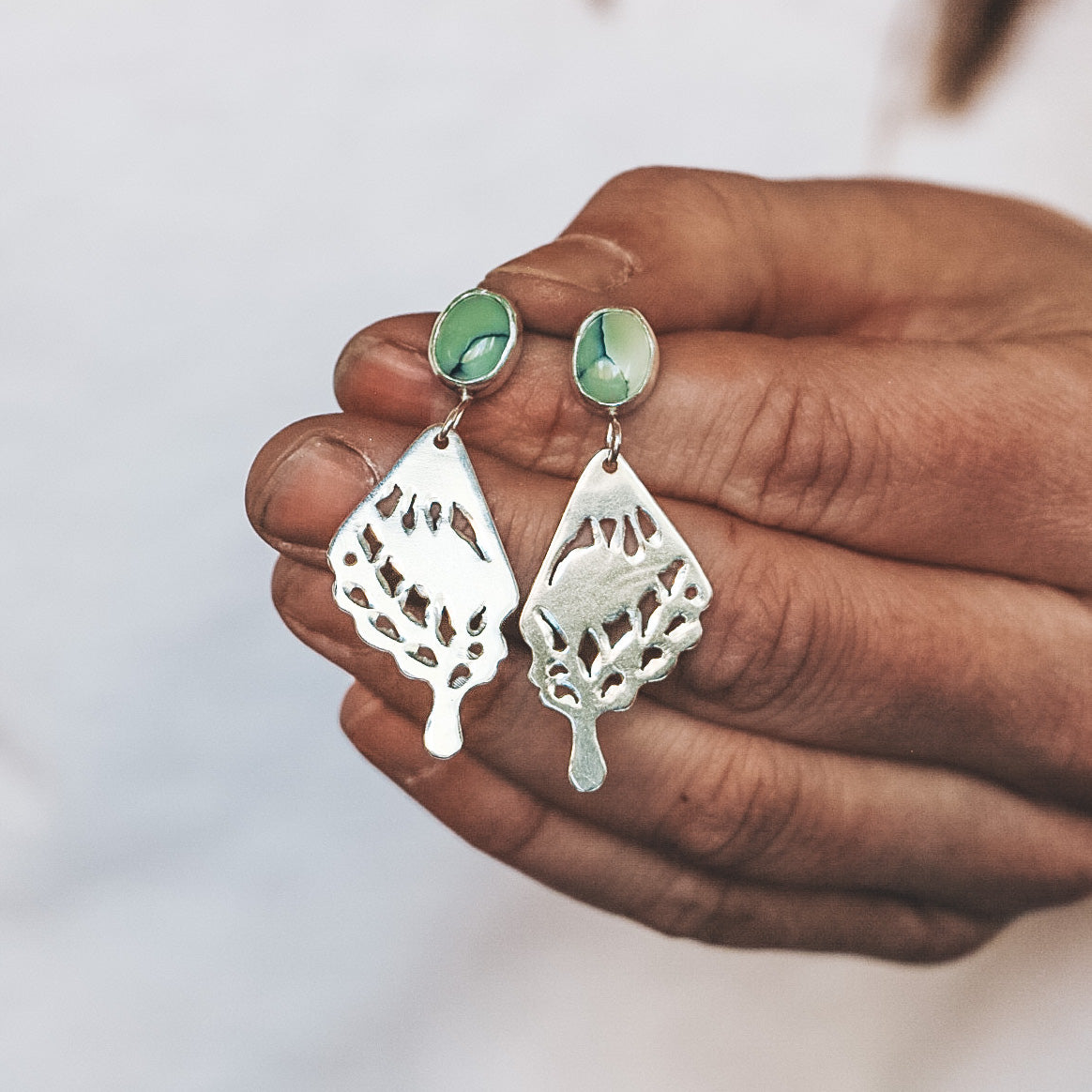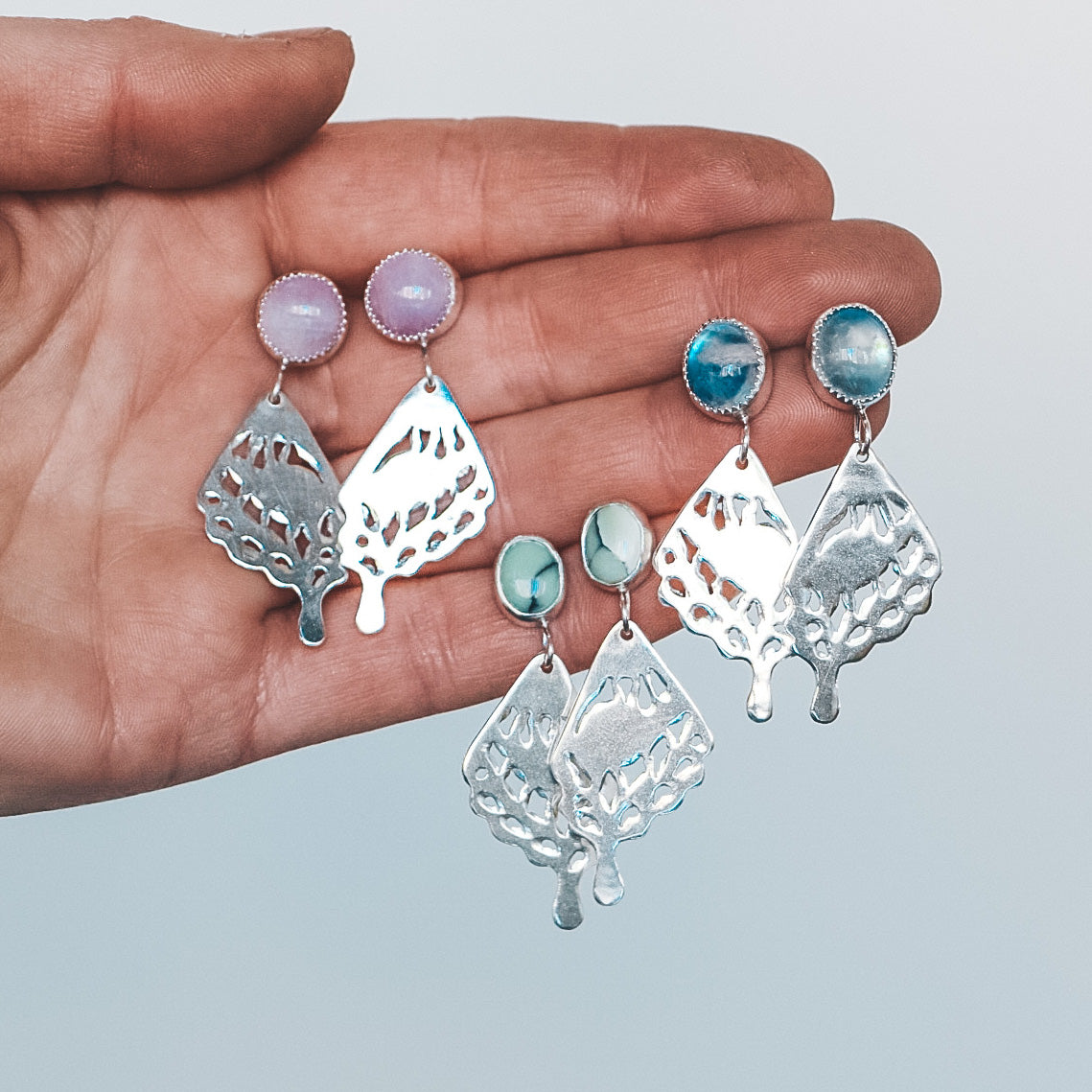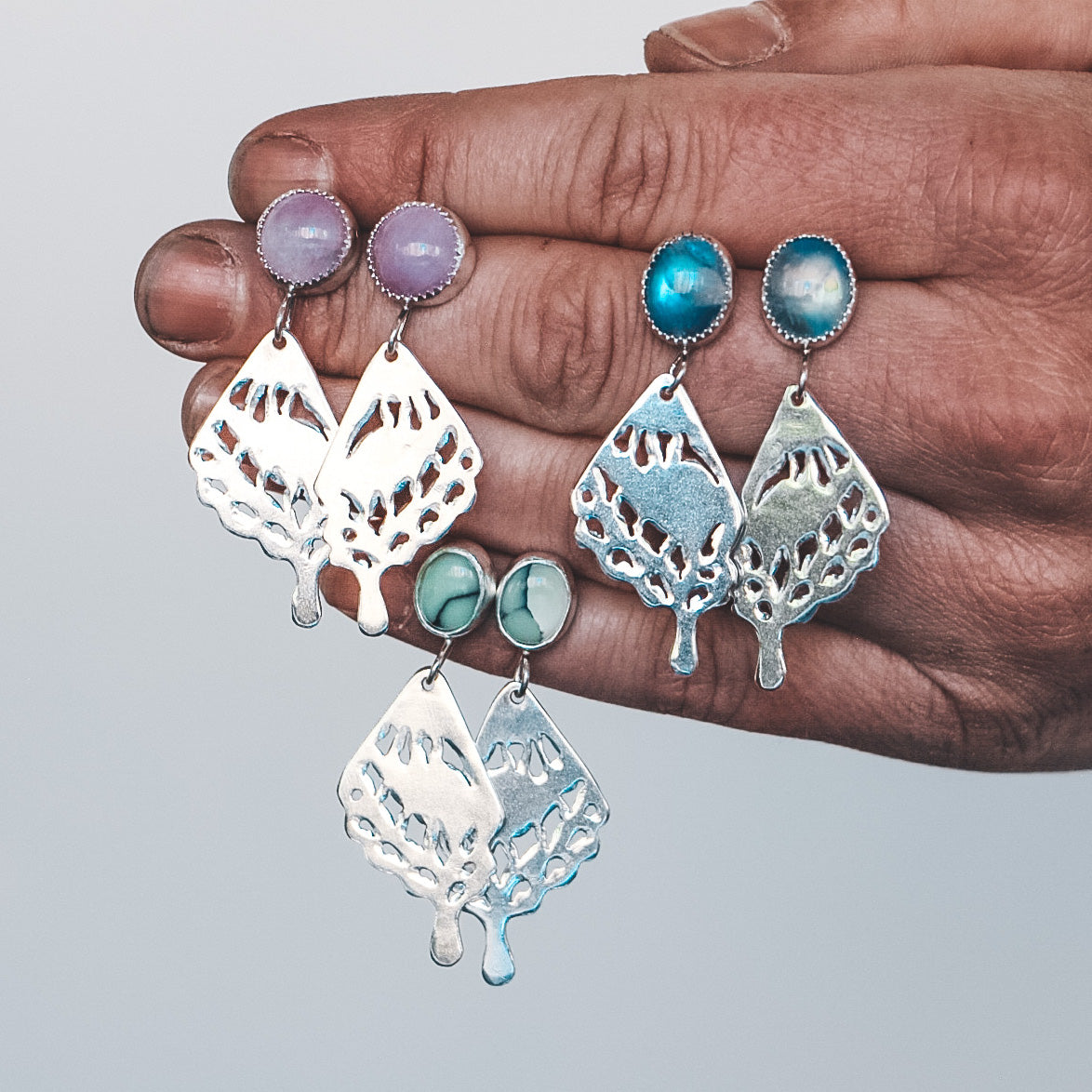 Swallowtail Studs - New Lander Turquoise
The Swallowtail Studs are a brand new design for Mineral + Mine, and are based off of a study of Swallowtail Butterfly wings. Each wing component is intricately carved and sawn by hand, and attached to a gemstone stud.
This pair of Swallowtail Studs features New Lander Turquoise, in variations of green with natural black veining.
Earrings measure 1.75" in length, and are crafted from sterling silver and fine silver. 

These earrings come with a silver polish cloth.
The video in this listing is completely unedited to show natural stone colors.
Jewelry Care
Sizing
Shipping
Packaging
Jewelry Care
Sizing
Shipping
Packaging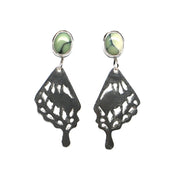 Swallowtail Studs - New Lander Turquoise