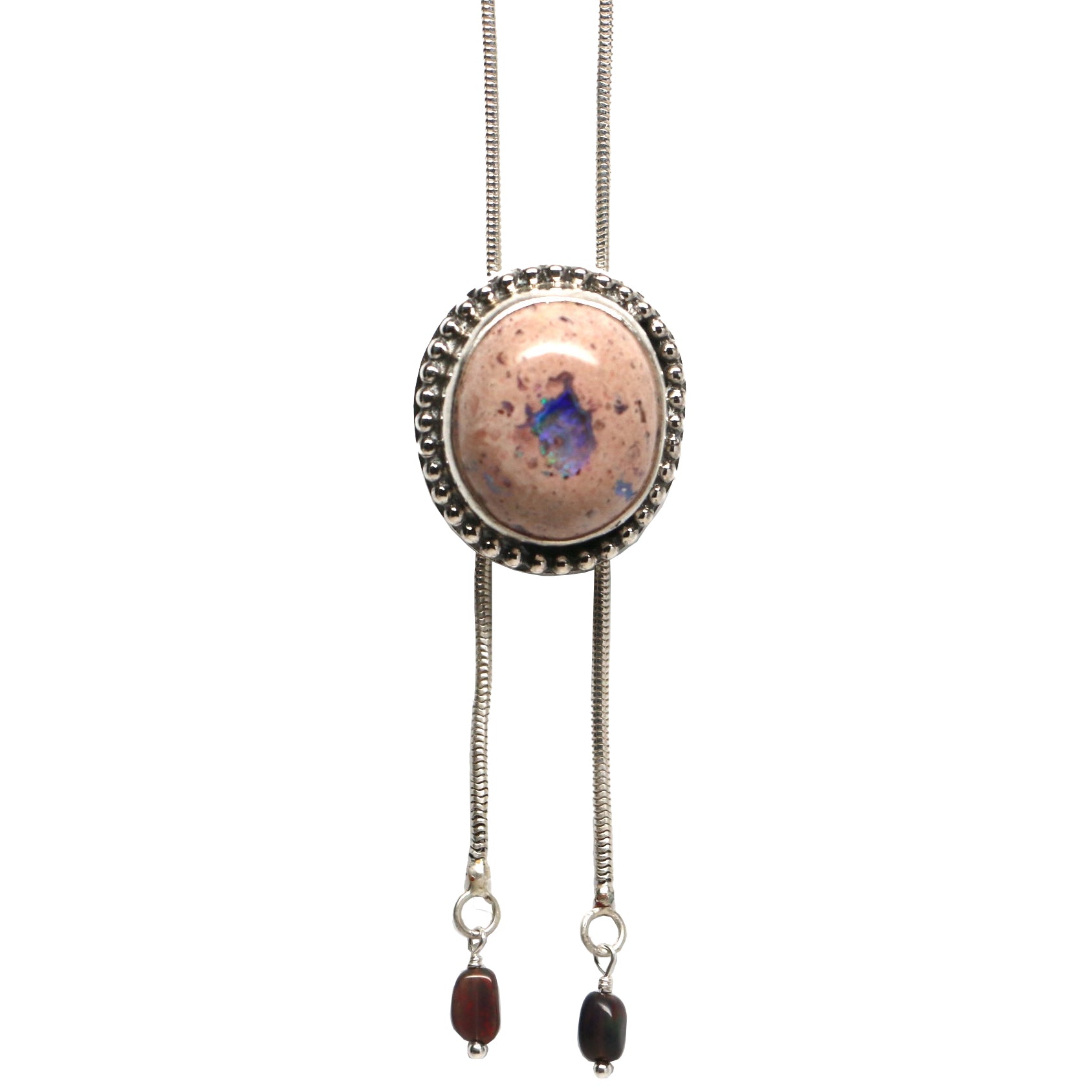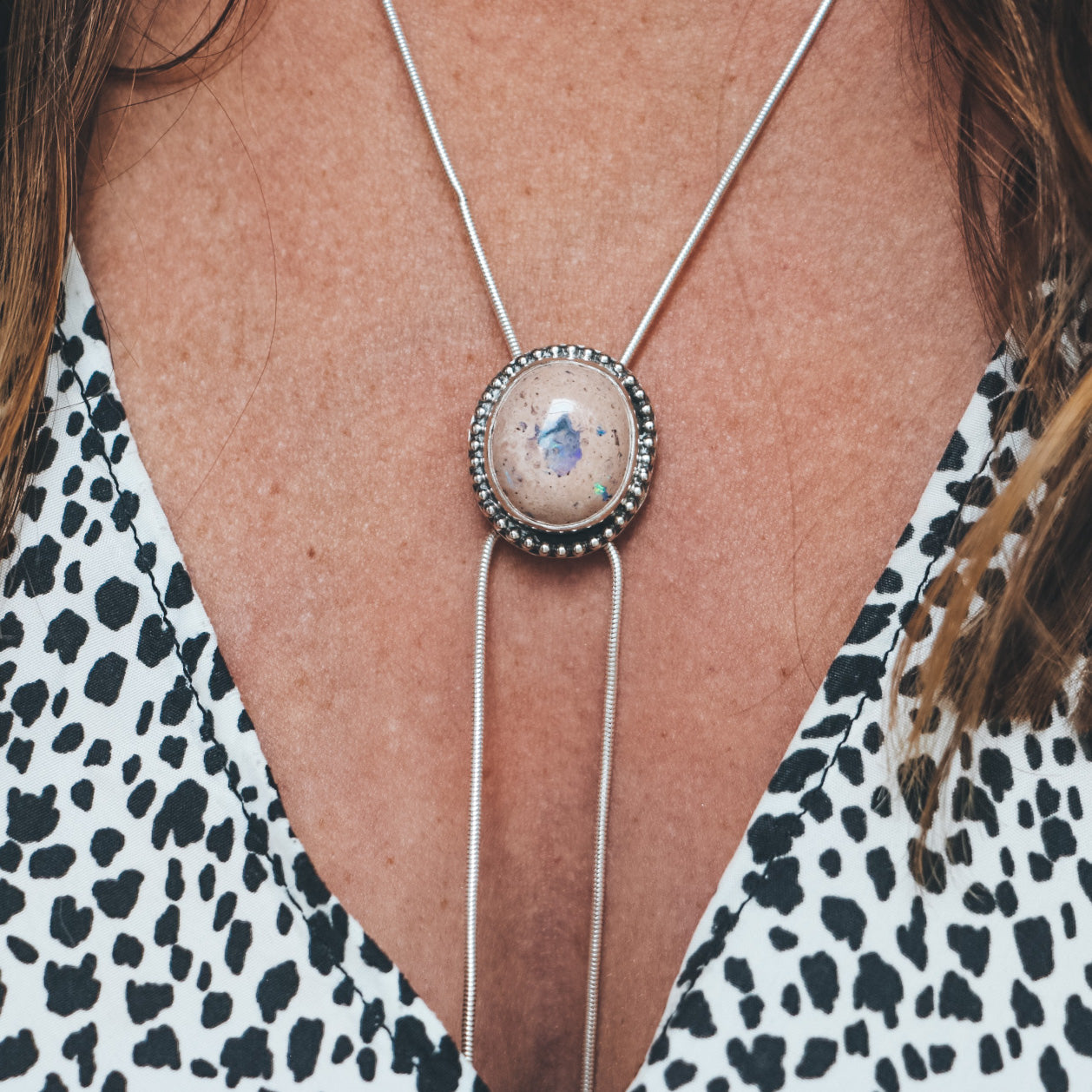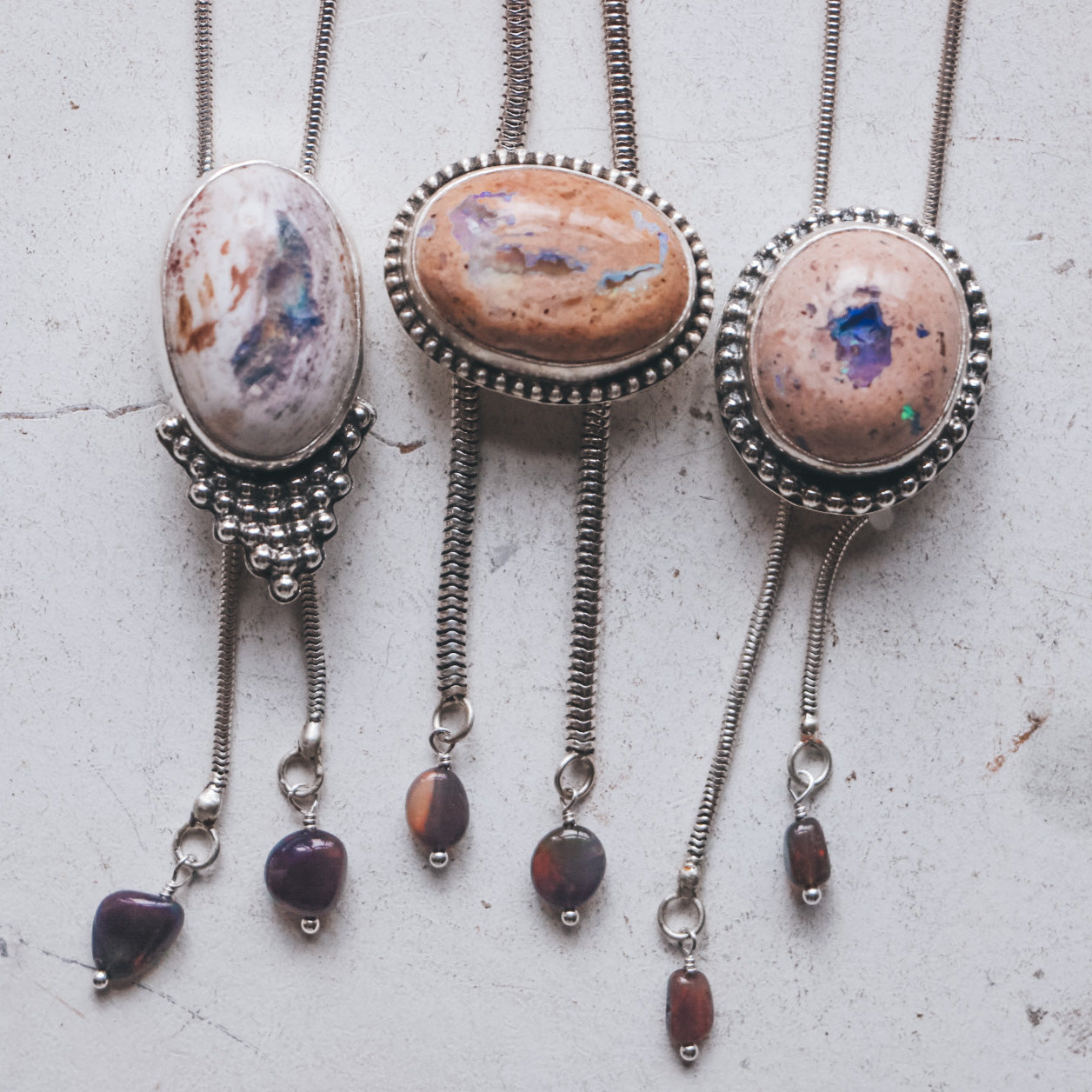 Mexican Opal Chain Bolo #3
This chain bolo tie features a stunning Mexican Opal in sandy-peach with a deep central pool of purple opal fire. The stone is framed in fine silver and sterling silver, and has a handmade slide on the backside. The tails of the chain have wire-wrapped black opal details.
The pendant measures 22mm wide by 25mm tall.
The bolo chain is adjustable and has a maximum length of 26". 
Tips for wearing and adjusting your bolo tie: this bolo is fashioned with a handmade slide on the back, which is easy to use but takes some finesse. The rubber stoppers will slide on the chain to adjust where the pendant hangs. This is best done slowly and delicately, to avoid kinking the chain or stretching out the stoppers.
Please visit our Instagram Reels page or watch the video in this listing to see how to style a chain bolo!
Opals are notoriously difficult to capture in still images; the video in this listing is the best representation of this opal's fire and true beauty!
The video in this listing is unedited and filmed in direct sunlight to most accurately represent natural color and opal fire.
Jewelry Care
Sizing
Shipping
Packaging
Jewelry Care
Sizing
Shipping
Packaging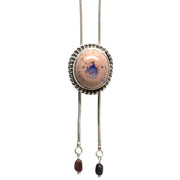 Mexican Opal Chain Bolo #3