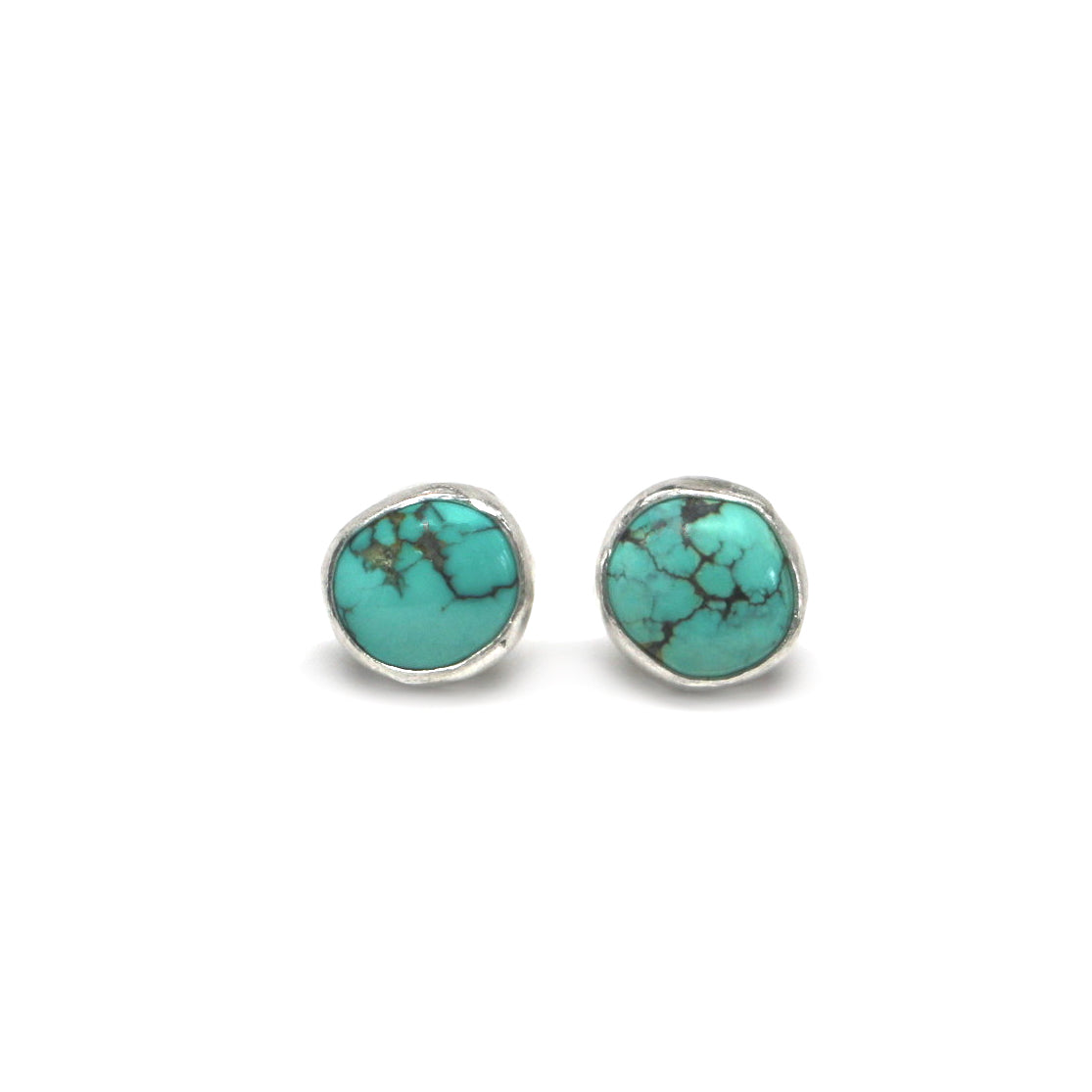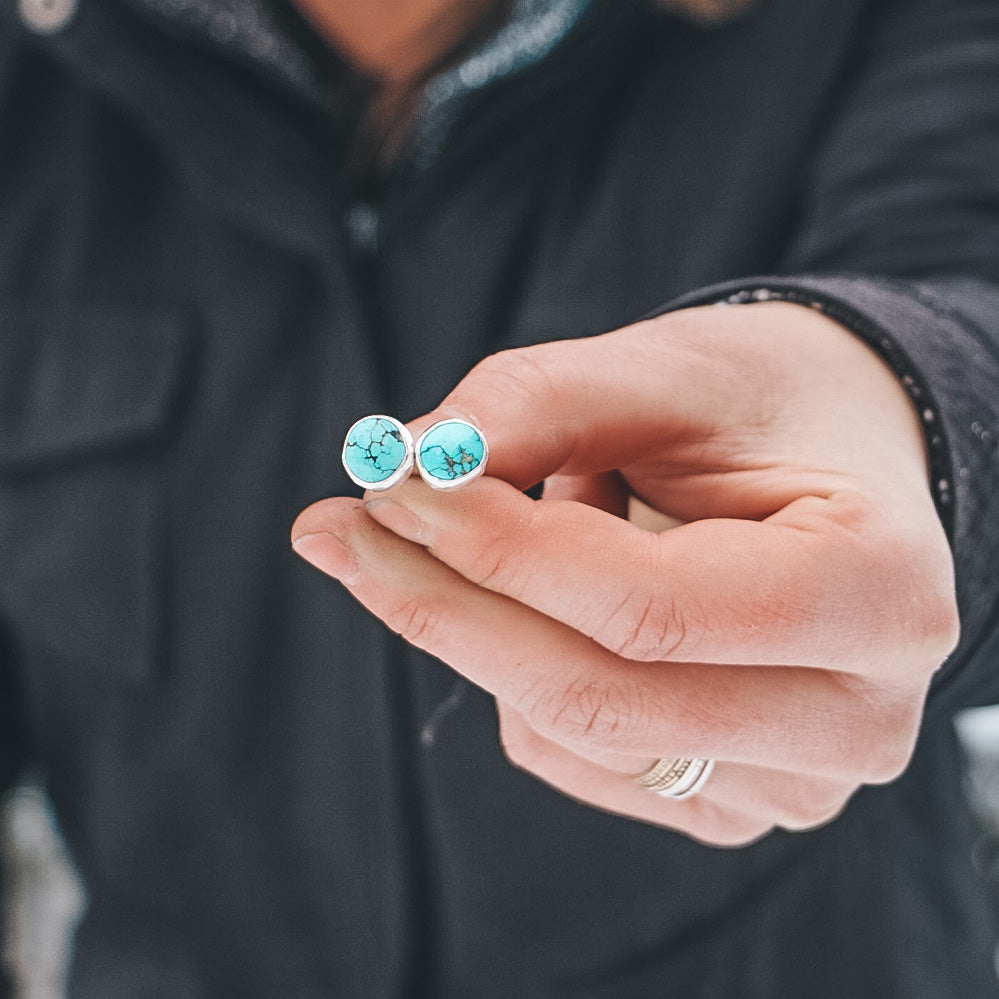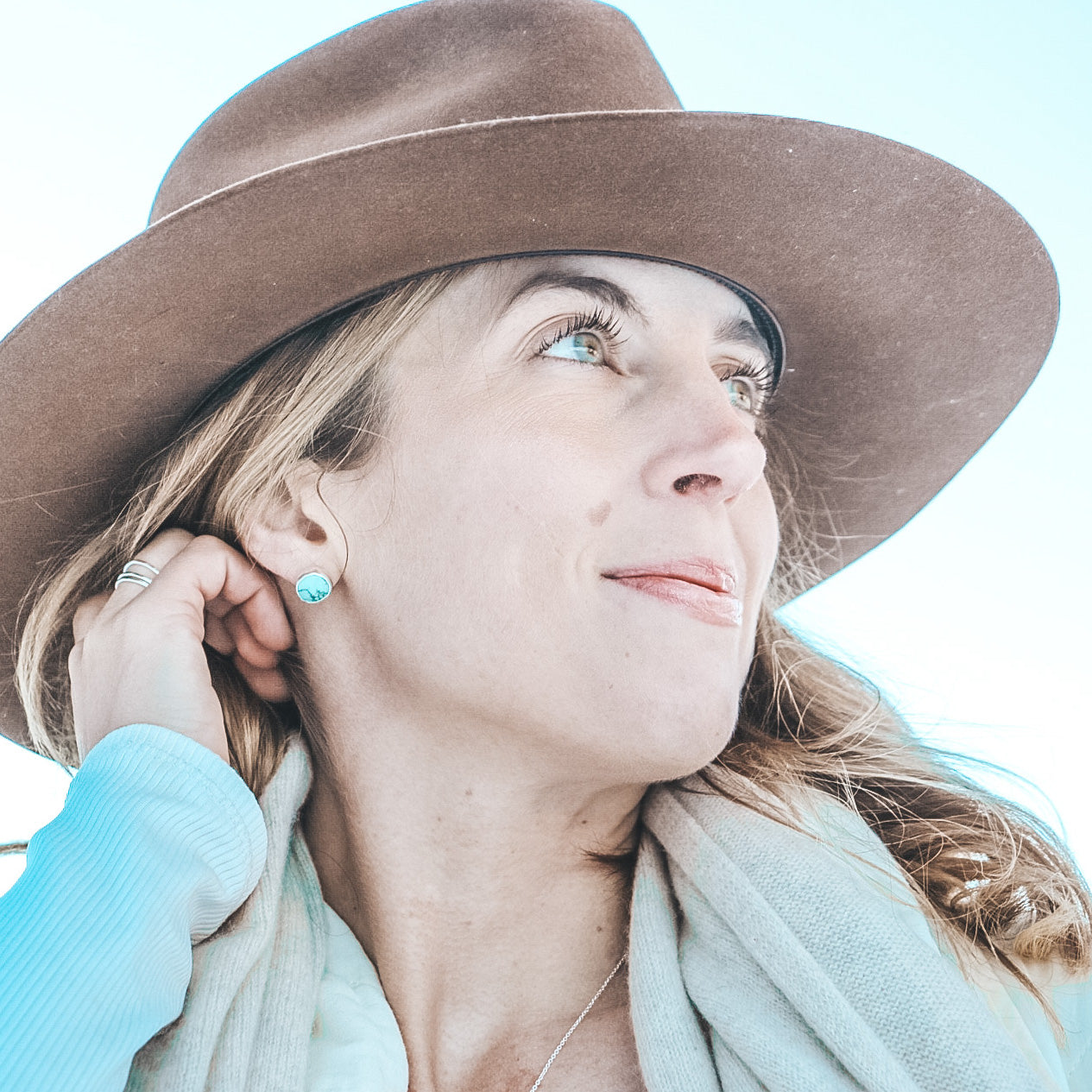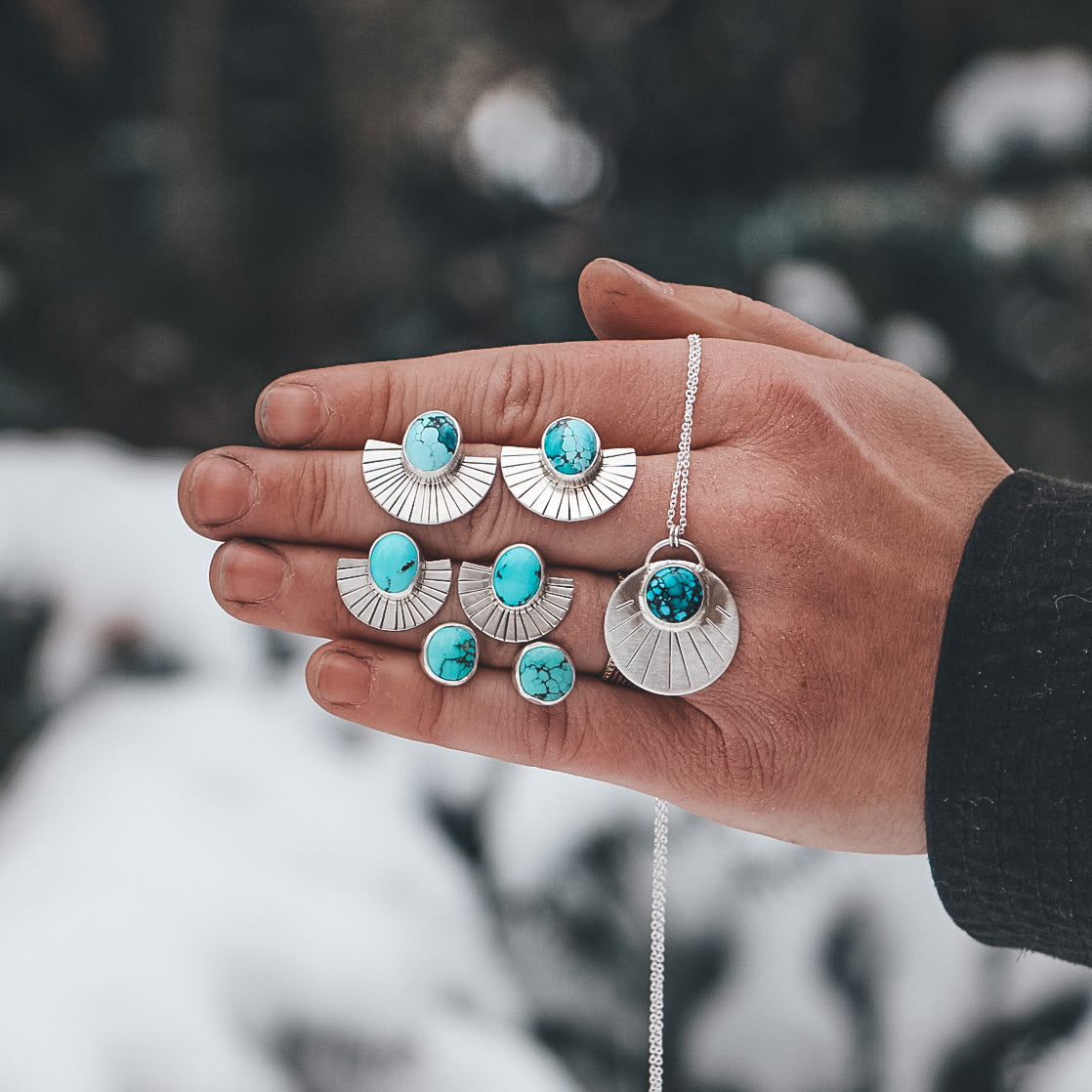 Organic Studs - Blue Moon Turquoise
These 'sister' stones are paired for similarity and for their complementary natural look. The stones are hand-chosen and matched, and are completely one of a kind.
The stones measure approximately 10mm x 1mm, and are set in sterling silver and fine silver.
These studs come with a silver polish cloth.
Jewelry Care
Sizing
Shipping
Packaging
Jewelry Care
Sizing
Shipping
Packaging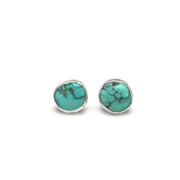 Organic Studs - Blue Moon Turquoise