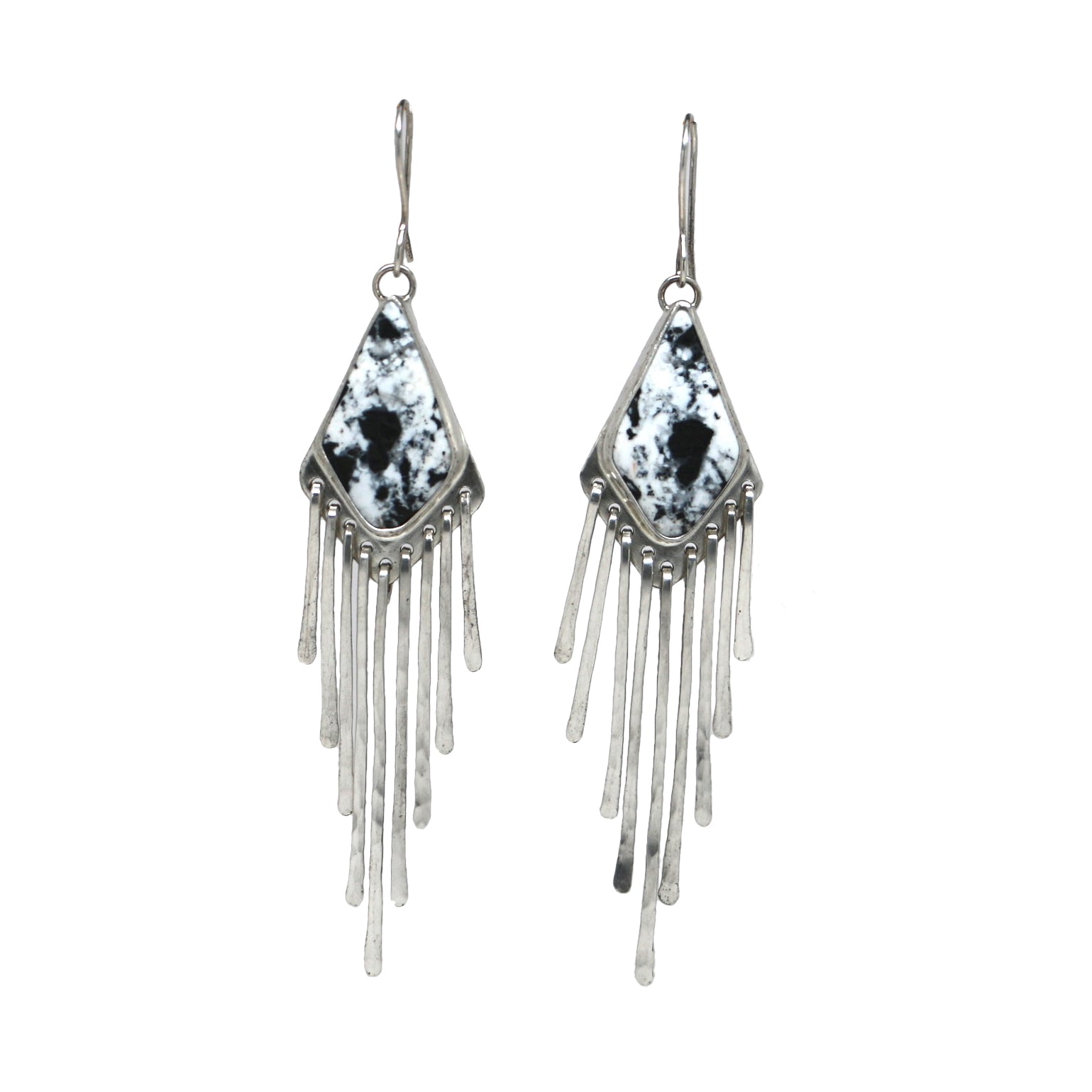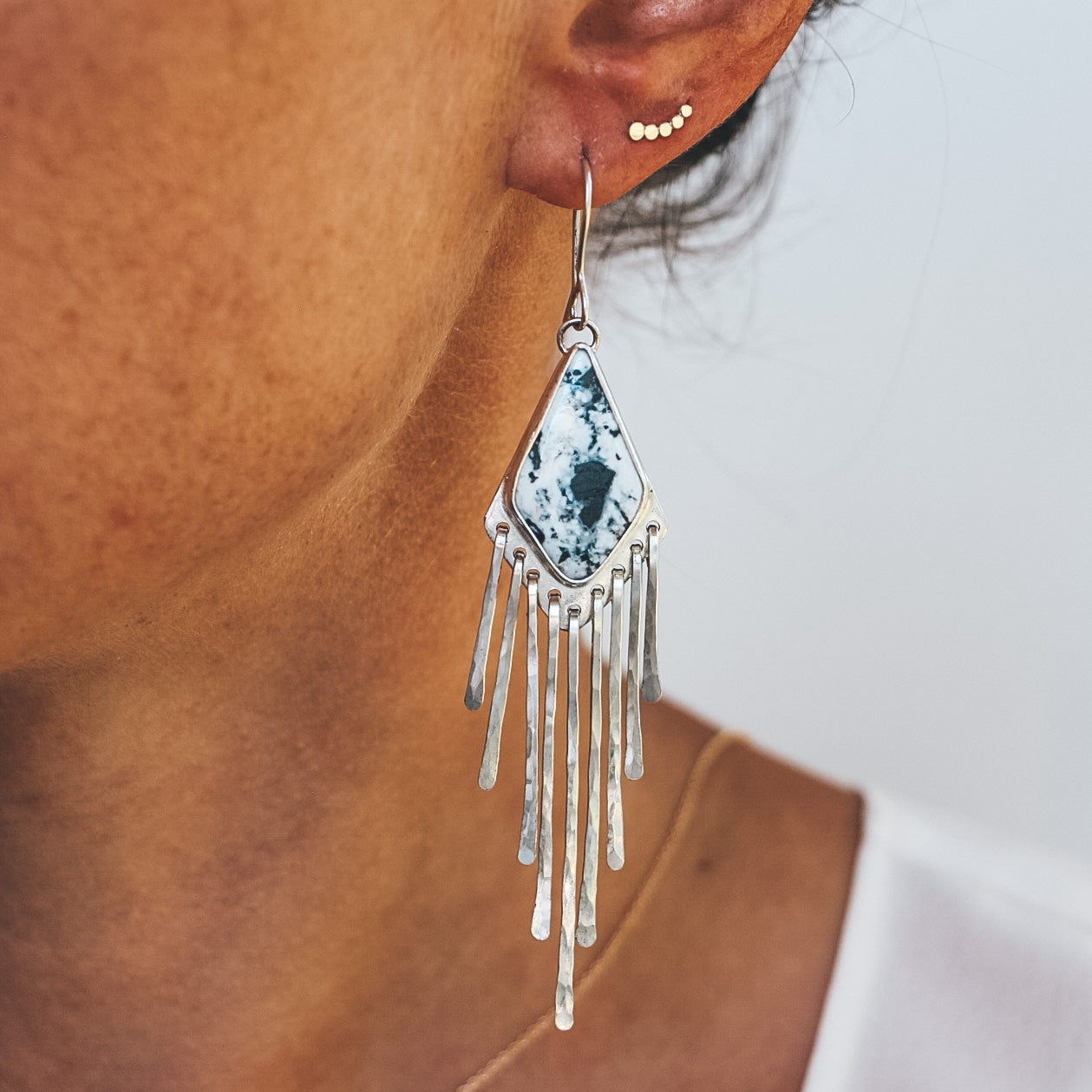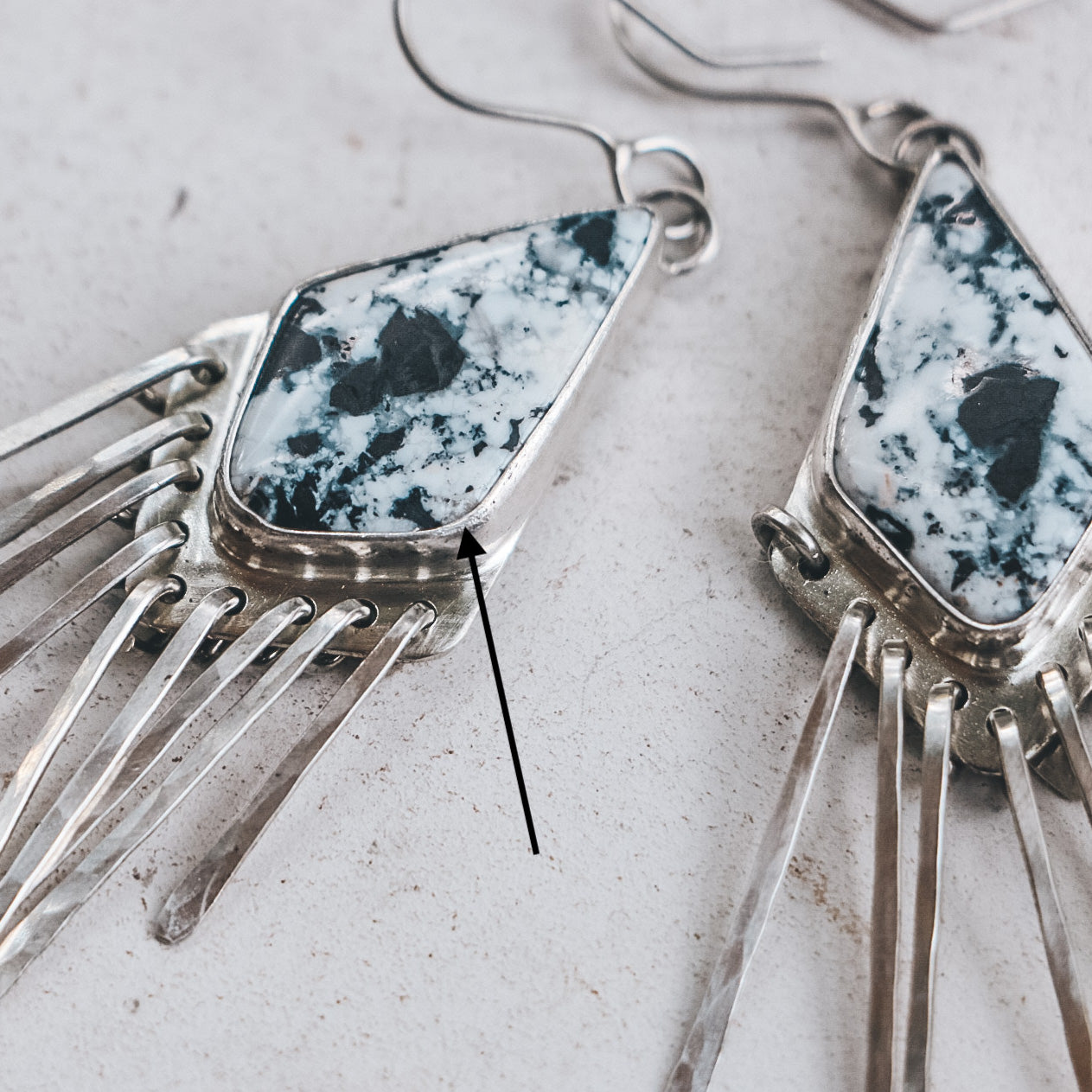 White Buffalo Fringies #1
These gorgeous White Buffalo Turquoise fringe earrings have incredible movement and are completely one of a kind! 
White Buffalo Turquoise, mined in Nevada, is a mix of white and black hues. These lightweight earrings measure 3.75" in length, and are set in sterling silver and fine silver.
** One stone in this pair has a tiny imperfection (see closeup photo with arrow; there is a barely visible chip in the corner) These earrings have been discounted accordingly to reflect this flaw **
Colors are most accurately represented in the video, which is unedited and filmed in direct sunlight.
These earrings come with a silver polish cloth.
Jewelry Care
Sizing
Shipping
Packaging
Jewelry Care
Sizing
Shipping
Packaging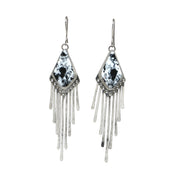 White Buffalo Fringies #1