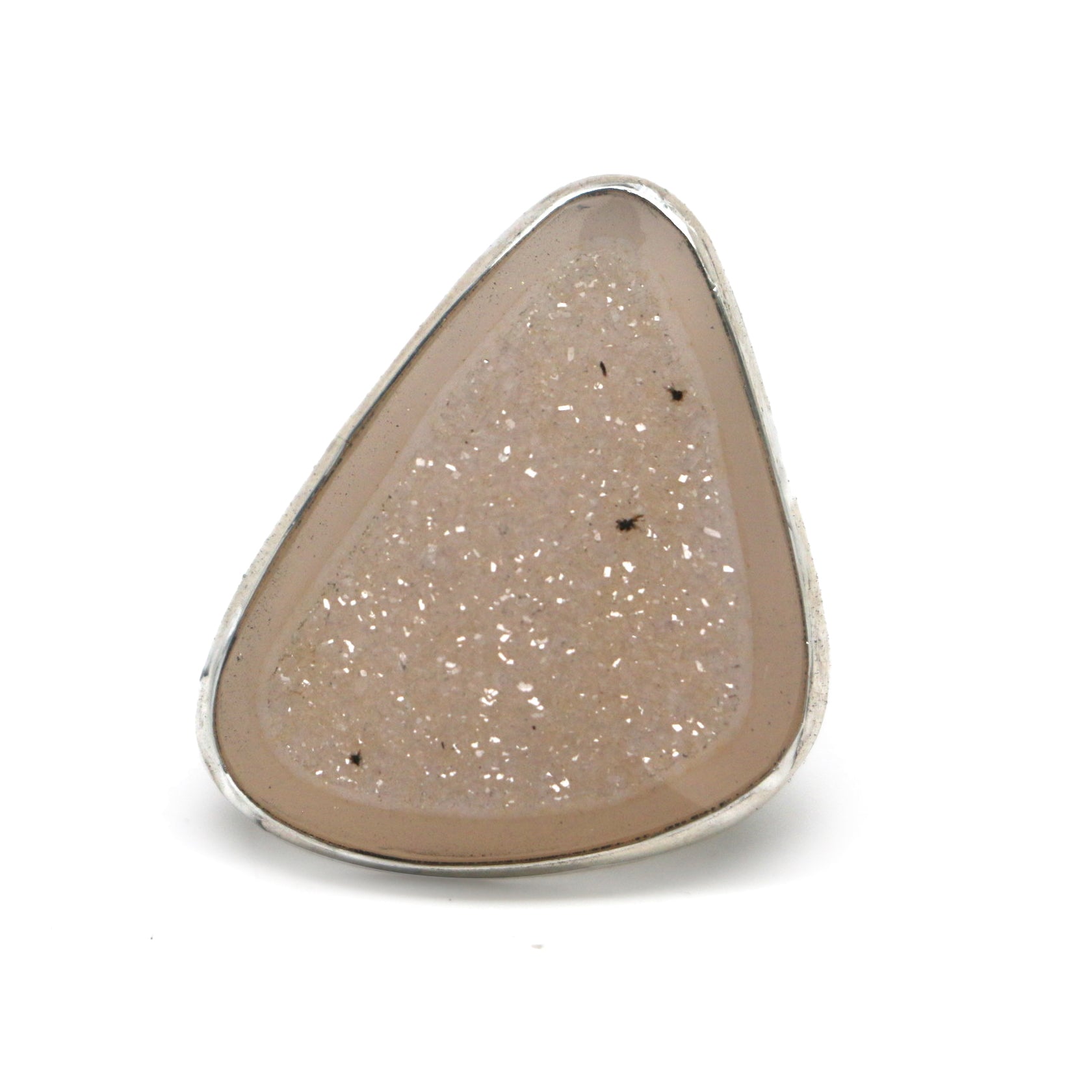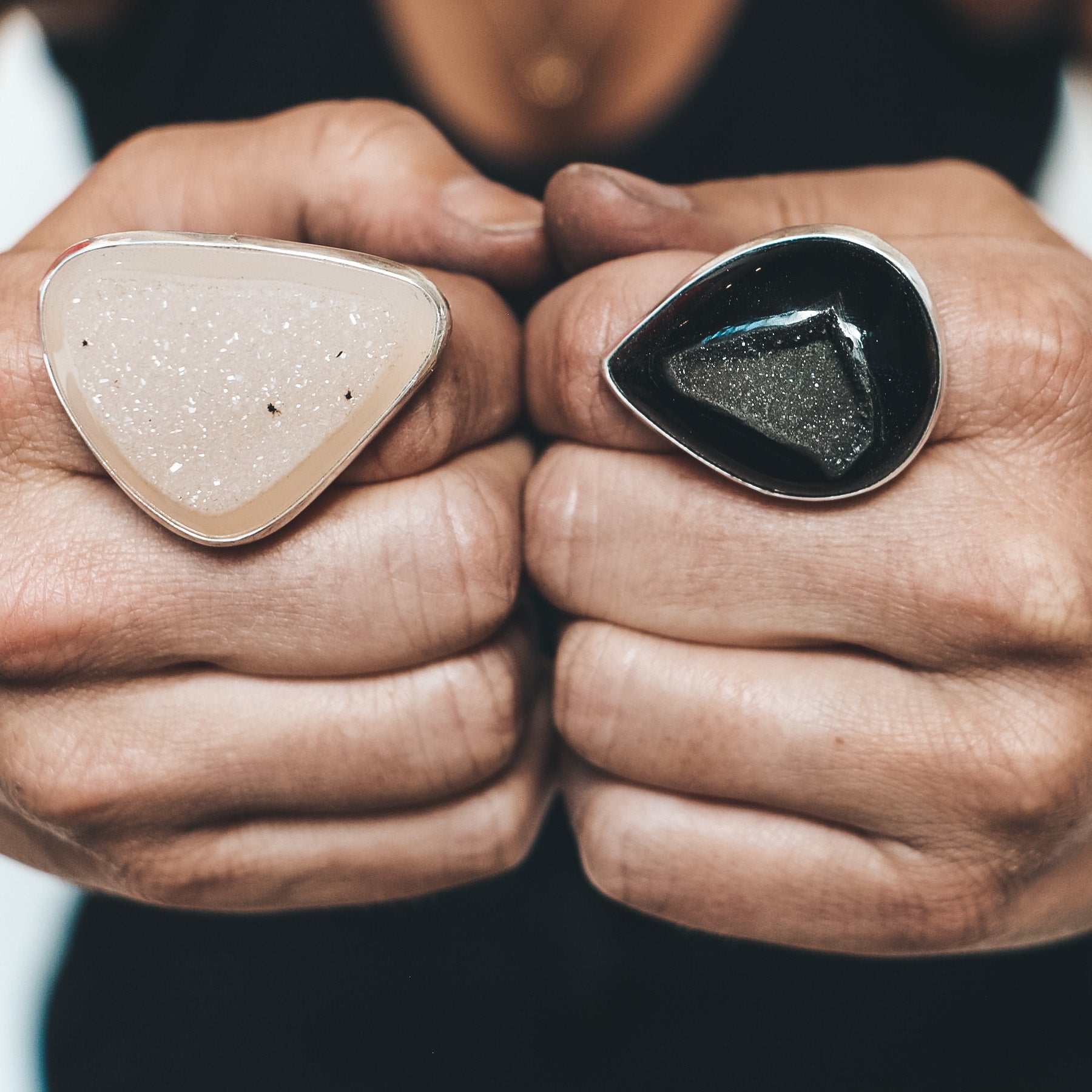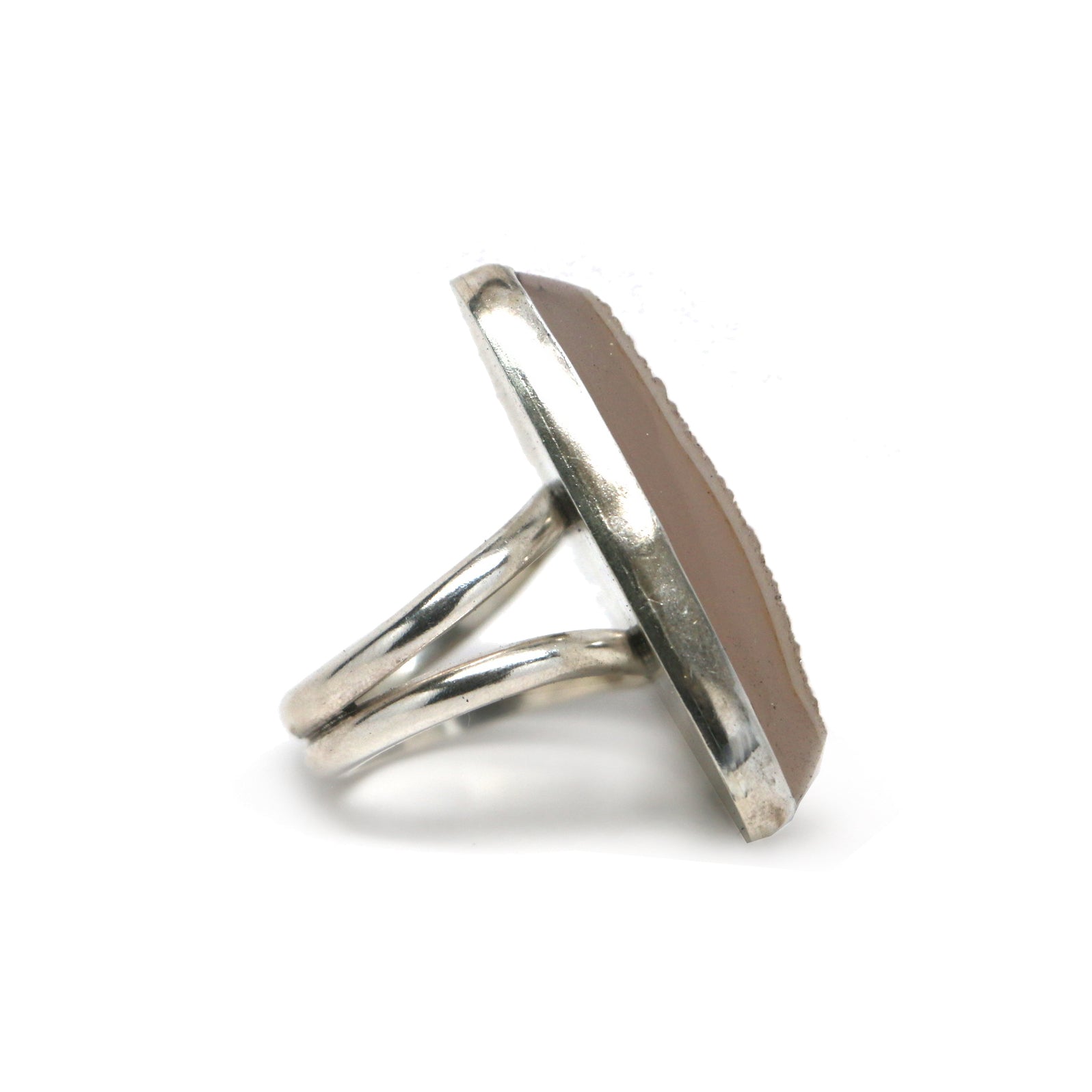 White Druzy Ring - Size 9.25
This stunning white druzy is natural agate and packs a sparkle punch! The stone is milky and opaque with a natural surface that glitters, and has a few black freckles.
This ring measures approximately 32mm wide x 42mm tall, and is set in sterling silver and fine silver with a smooth band. This piece is size 9.25 with a double split band, and cannot be resized.
This ring comes with a silver polish cloth.
Jewelry Care
Sizing
Shipping
Packaging
Jewelry Care
Sizing
Shipping
Packaging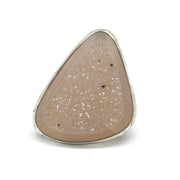 White Druzy Ring - Size 9.25