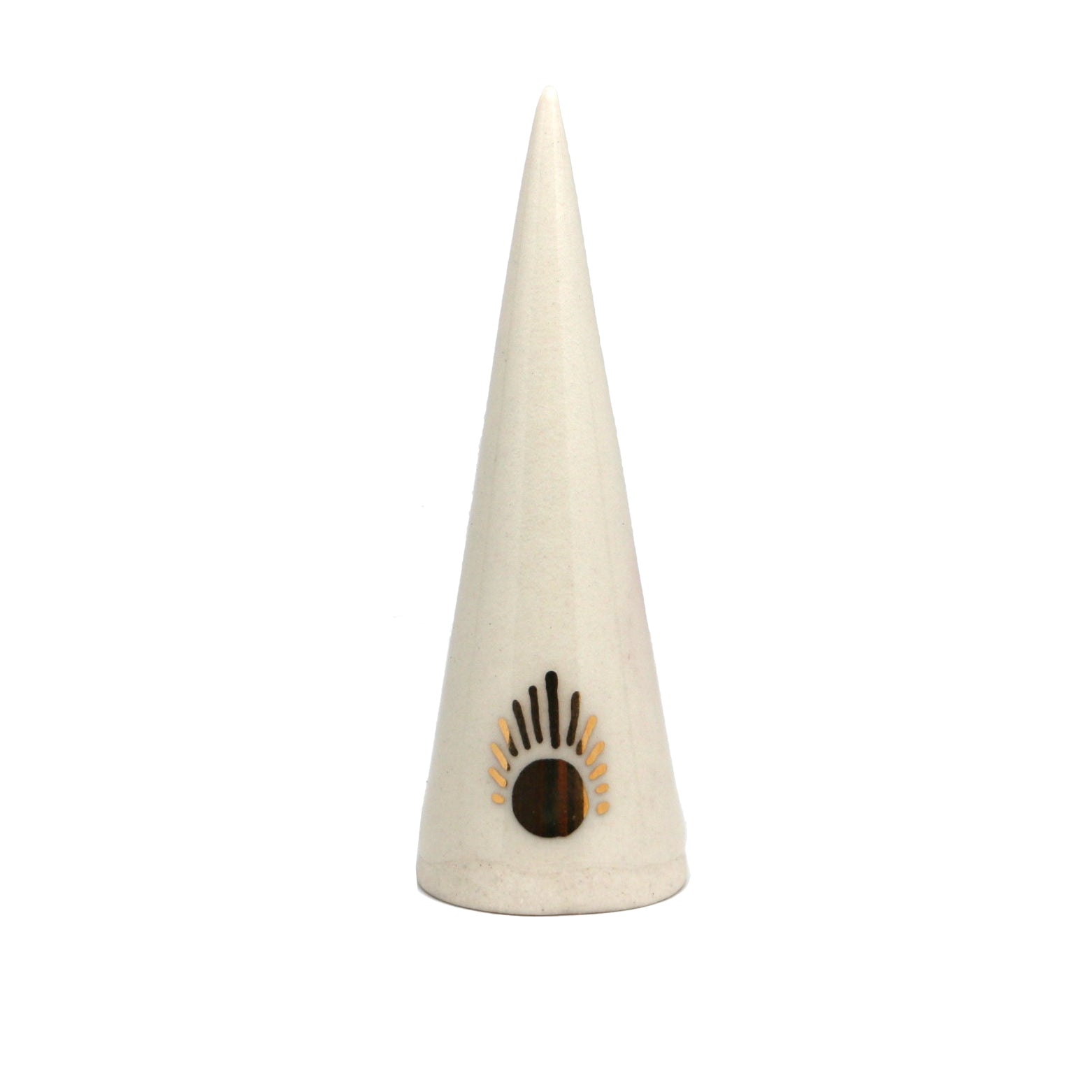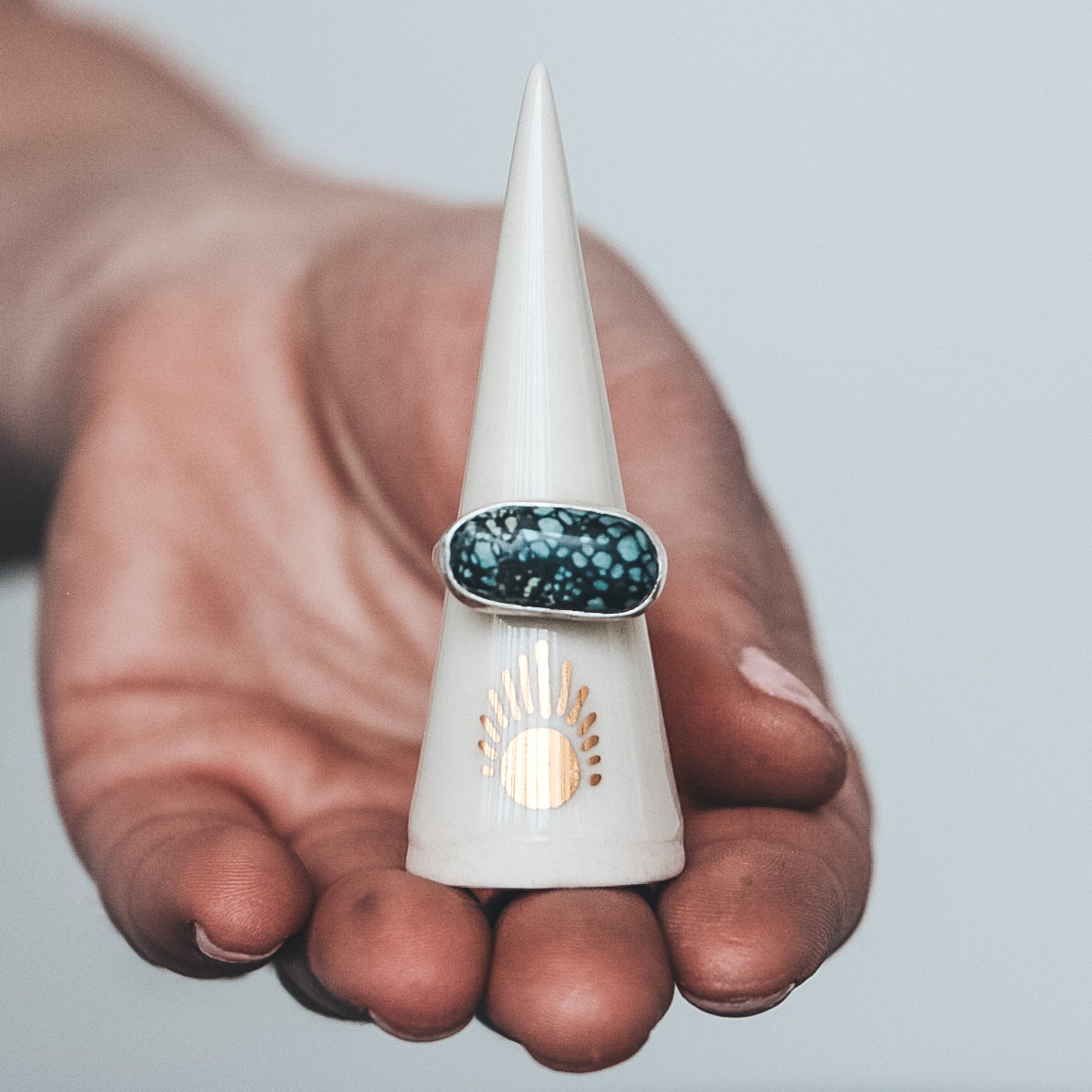 White Ring Cone, 3" - Sun Rays
This porcelain ring cone was designed via collaboration with mod crmx, and was made special for Mineral + Mine. Each cone features 22k gold leaf detail in a unique pattern or quote. The detailed gold painting is done by hand by Kate, the one-woman-show behind Mineral + Mine.
Cone measures approximately 3" in height. There are some shadowy reflections on the gold area, which didn't fully photograph. The entire sunburst is gold leaf.
Rings sold separately.
Jewelry Care
Sizing
Shipping
Packaging
Jewelry Care
Sizing
Shipping
Packaging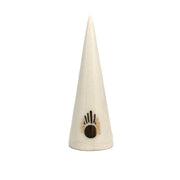 White Ring Cone, 3" - Sun Rays